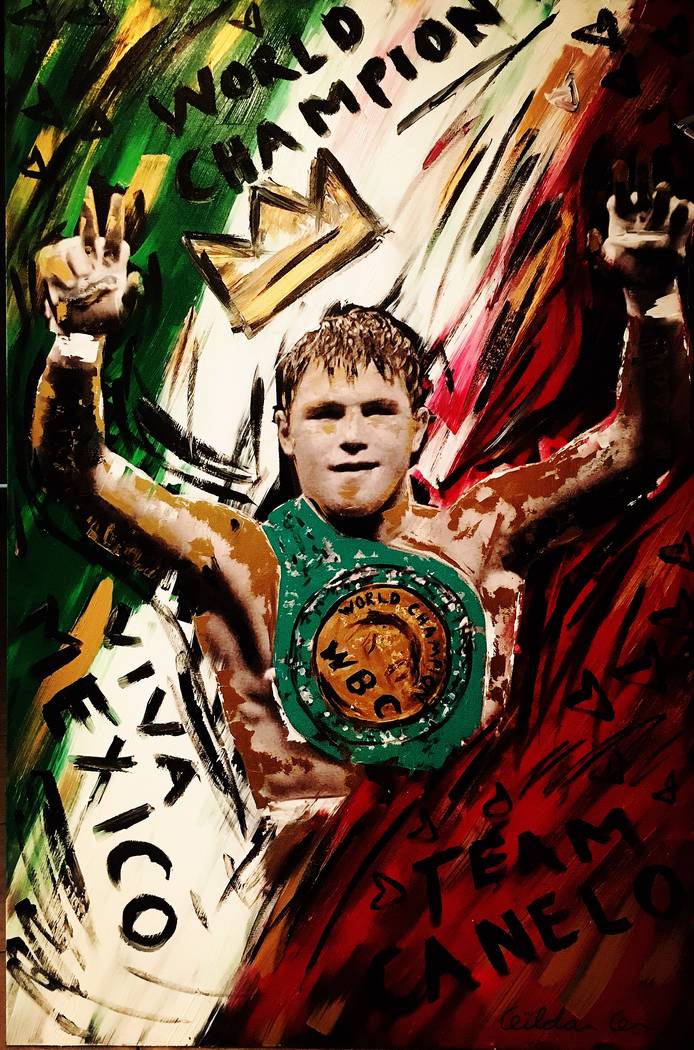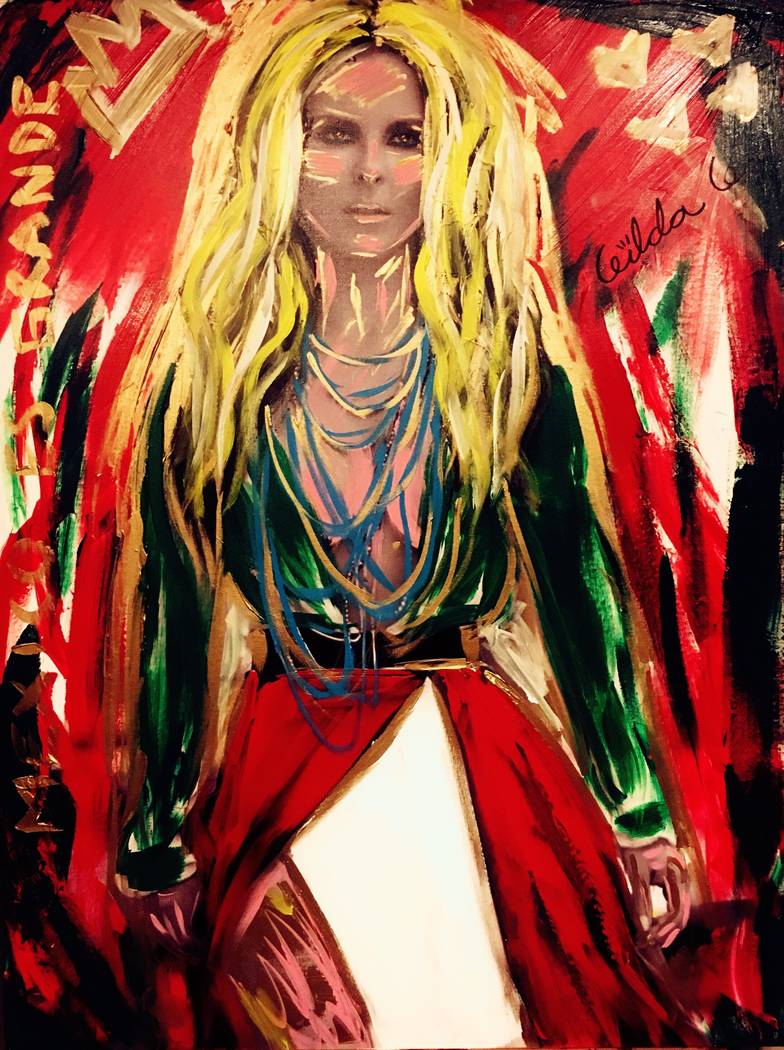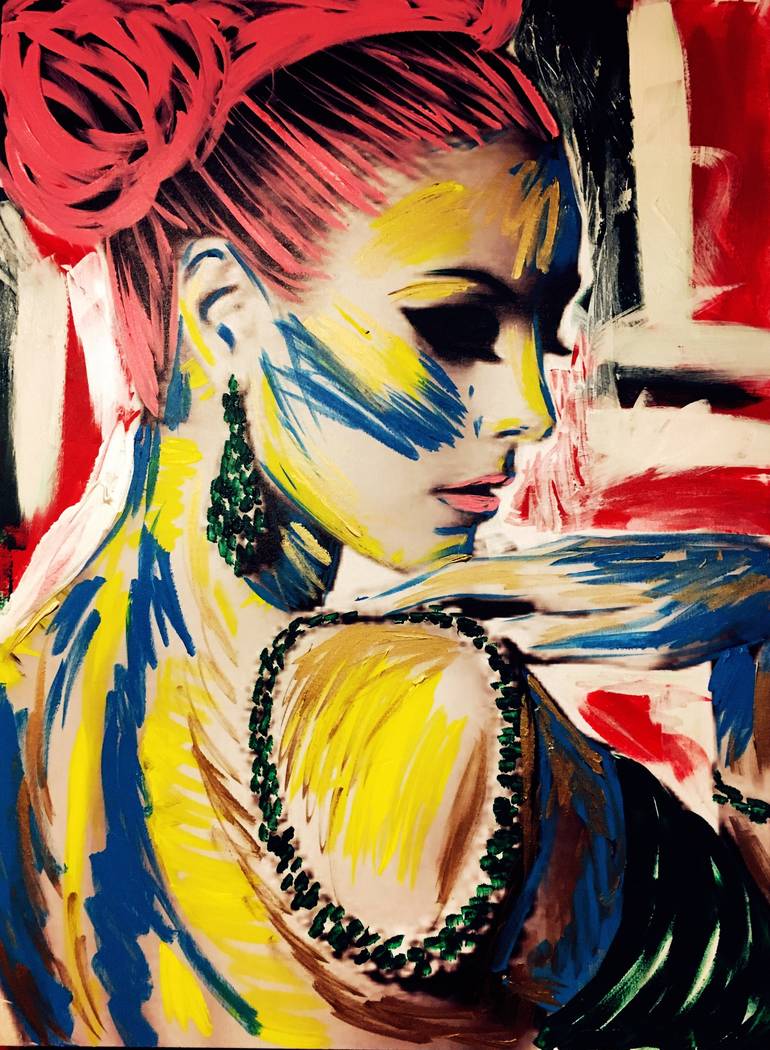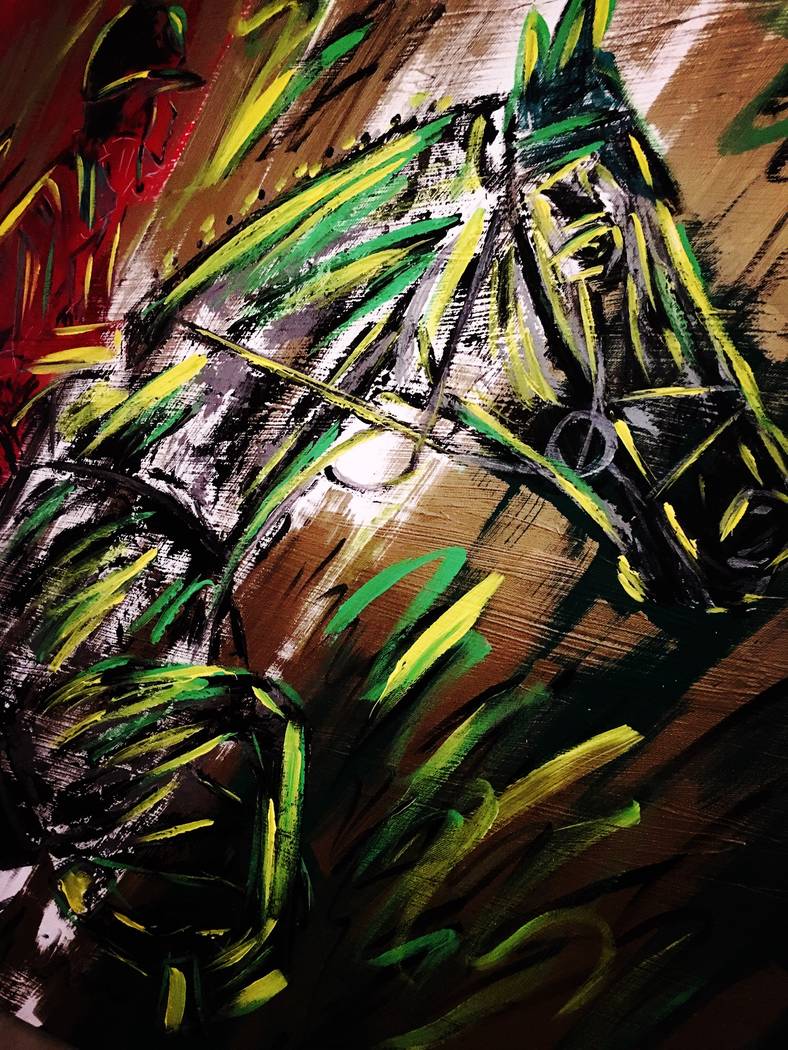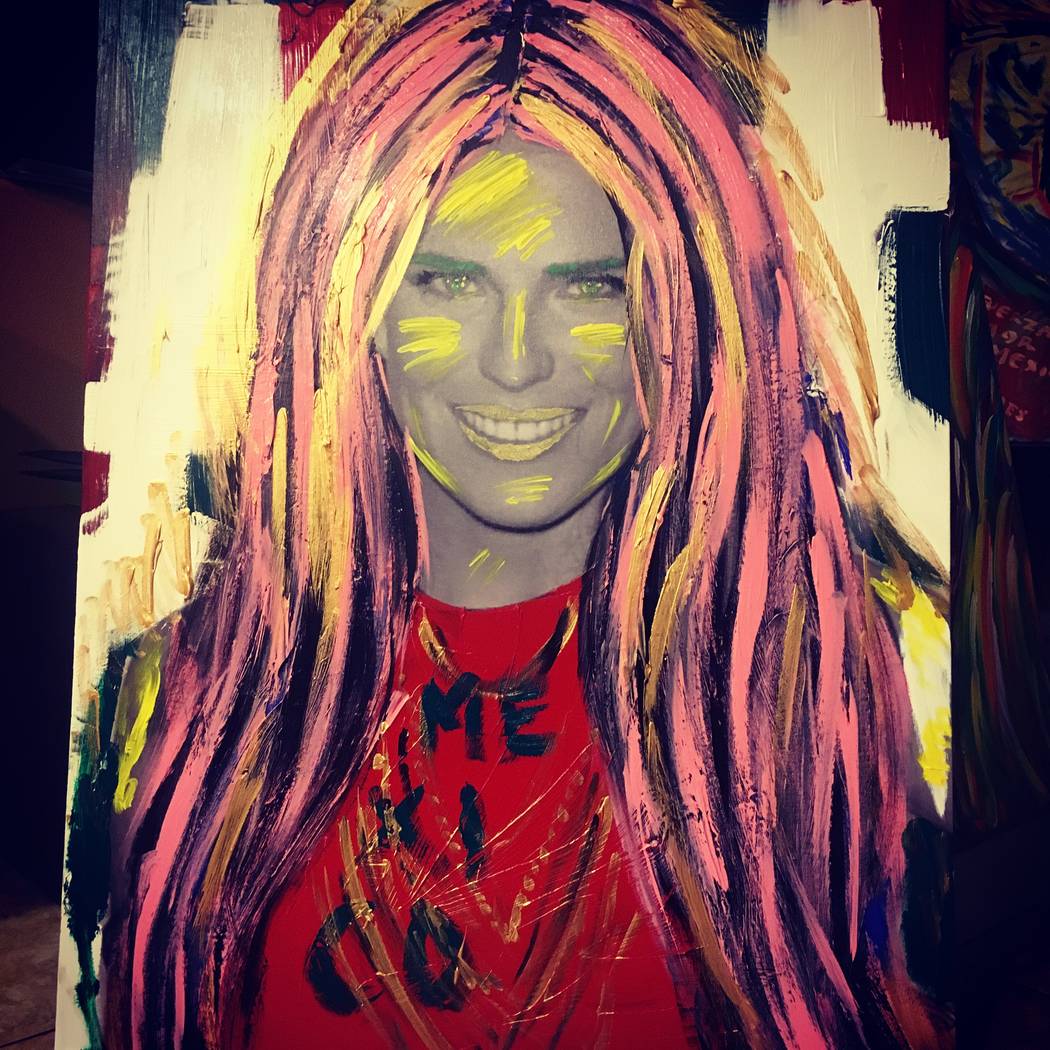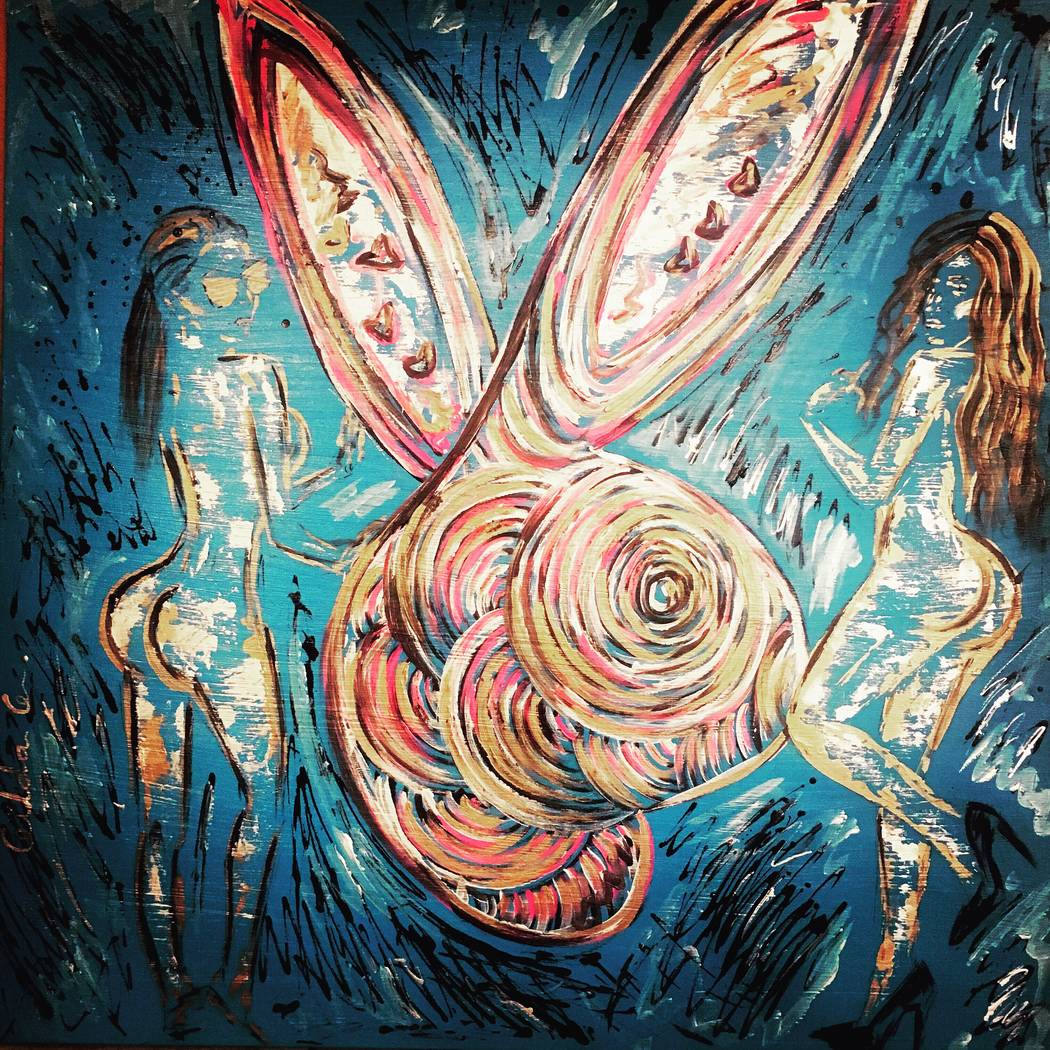 She's not entirely sure how she does what she does.
"I just take my brush and my paint," Mexican artist Gilda Garza says. "I don't know how."
Not that she needs to know. Her mother and grandmother were artists, so it's no surprise that Garza's been painting all her life.
"My mom, she's the one that taught me everything," she admits.
And now Las Vegans will have the chance to see how well Gilda Garza has learned when her first local exhibit, "Te Amo Mexico," opens Friday — just in time for Cinco de Mayo — at the David Kairy Gallery in Crystals at CityCenter.
Garza will be at the gallery from noon to 4 p.m. Friday and Saturday to meet patrons — and even do some live painting.
Also expected to be in attendance: some of Garza's pals, models with Instagram followings, who'll be posing for those paintings.
Garza's works are "a nice mix for Vegas," according to Lawrence David, who owns the David Kairy Gallery with Kevin Kairy. "They're very funky and modern."
That they are, with bright streaks of color adding a festive sense of movement and fun to portraits of athletes and models.
In "El rey de el box," the red, white and green colors of the Mexican flag augment a boxer's victory stance. In "Ella la noble," bright streaks of yellow and pink transform a cover girl's lips and hair, while a horse of a different color — green and yellow — gallops across the canvas in "Take Me Far Away."
Her work has "a nice flavor," David comments. "She's very talented."
Although Garza developed her techniques with the help of her mother, "my mom paints more real," she acknowledges, adding that "when I paint, my real passions" come through.
A triptych of Gilda Garza's painted images: "Top Model," "The Queen of the Universe" and "Ella La Noble." The Mexican artist will make her Las Vegas debut Friday. Jane Owen Public Relations
Garza was born in Sinaloa, on Mexico's northwest coast, and still lives there.
She's 28, but immediately follows the announcement of her age with a hearty "I don't want to say that."
Her work has been featured in Mexican magazines, from Vogue to Playboy, but Garza made her U.S. debut last December at Miami's Art Basel with "True Love," an exhibition held during a luxury yacht cruise, complete with celebrity guests.
There's also a Cinco de Mayo party connected to Garza's "Te Amo Mexico" exhibit (presented by Playboy Mexico, which has featured her work in the past) at the gallery — and an after-party at Caesars Palace's Omnia nightclub.
In keeping with Cinco de Mayo, "the colors of Mexico" play a role in her work, Garza notes during a telephone interview. "I like the happy colors. I want my art to make (people) happy."
Contact Carol Cling at ccling@reviewjournal.com or 702-383-0272. Follow @CarolSCling on Twitter.