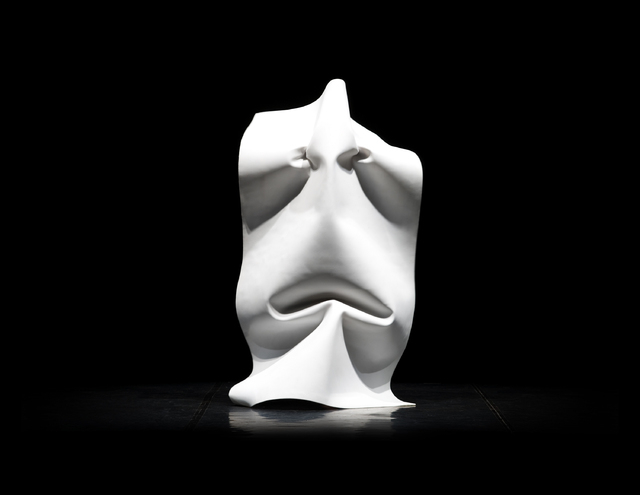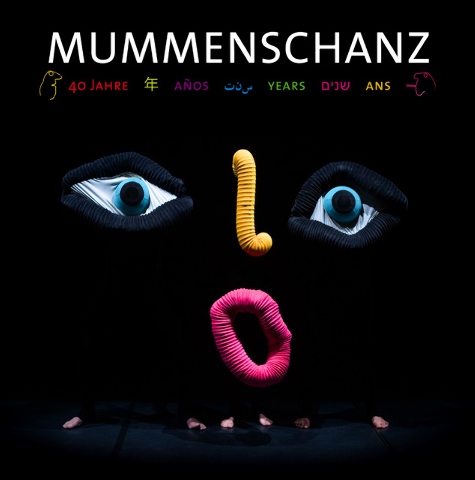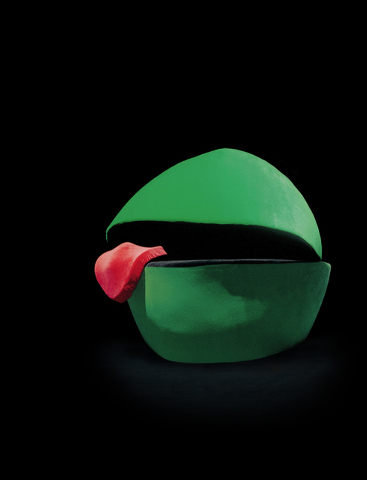 When Mummenschanz first materialized on the world's stages in the 1970s, such TV titans as Johnny Carson and Kermit the Frog were rendered almost speechless by the mime troupe's witty, whimsical moves.
"That's marvelous," Carson said after watching one Mummenschanz routine, in which a pair of black-clad performers — with white paper tablets for their eyes and mouths — run through a gamut of emotions, flipping the paper pages to reveal drawings illustrating everything from irritation to infatuation.
Kermit proved a bit more descriptive when the troupe turned up on "The Muppet Show," explaining that "the Mummenschanz do some very strange-looking things," as he introduced such creatures as an undulating, Slinky-like tube and a giant mouse head — the latter planted atop a flexible, pretzel-bent human body skittering across the stage.
Carson and Kermit may be gone. But more than four decades later, Mummenschanz plays on — as the five-member troupe demonstrates Tuesday at The Smith Center with a "40 Years" retrospective.
Floriana Frassetto remembers every one of those 40-plus years.
After all, she's been there from the beginning: 1972, in Paris, where she and two young Swiss clowns known as Before and Lost, alias Andres Bossard and Bernie Schurch, dreamed up Mummenschanz.
"We were very much into improvisation, with a story that's simple," Frassetto recalls during a telephone interview from California, where the troupe was launching its latest tour.
Expanding on the pantomime tradition, where everything's left to the audience's imagination, Mummenschanz incorporated a variety of masks into the performances of its limber-limbed founders, who molded ever-mutating clay faces to reflect their ever-changing emotions.
At the time, "we never thought it would last 40 years," Frassetto admits. Or that "this material would be supercopied," influencing such later acts as Blue Man Group.
Bossard died in 1992; Schurch last performed with Mummenschanz in 2012.
But Frassetto, who turns 65 next month, remains with the group she helped found, joining fellow performers Giovanni Colombo, Philipp Egli, Pietro Montandon and Raffaella Mattioli in a reelin'-in-the-years survey of Mummenschanz's greatest hits.
From the '70s, there's the slinky balloon routine, along with the eccentric, expressive creatures featuring rolls of toilet paper hanging from their heads. Then on to the '80s, with such characters as "the sumo wrestler and the octopus," Frassetto recalls.
From the turn of the millennium, there's "the white sheet flying in very delicately," then "forming itself into different faces."
And always, there's interaction with the audience, which gives the troupe's "different array of different materials and different shapes" an added, improvisational feel, Frassetto notes.
"The fact that it doesn't have words and it doesn't have music" also sets a Mummenschanz show apart, she adds.
The troupe's basic approach hasn't changed in all the time Frassetto and her colleagues have been performing, whether during a three-year Broadway run or on numerous international tours.
Even with all the high-tech advances that have transformed contemporary life, Mummenschanz remains low-tech.
Off-stage, Frassetto has a computer, "but I'm fighting with my computer," she acknowledges with a throaty chuckle. "I would like to go up to the 15th floor and throw it down the building." (Bossard, she recalls, "would take a new shaver in his hand and he would break it.")
And while "some wonderful colleagues are doing great things with technology," she says, "I think our thing is to remain as abstract as possible."
That approach seems to work even with "the young kids that are so much into" technology, Frassetto adds. "They come to the show and then they say, 'Cool — I didn't expect it.' They feel emotion."
Besides, "the few times we've tried" to add technology to the Mummenschanz mix, it didn't work, she remembers.
For example, "we had a simple number," with lamps inside their masks, which were supposed to change color. "Not even that we could do," Frassetto admits. "It didn't work."
But even a low-tech show "needs about six hours' preparation" before every performance, Frassetto says. "There are repairs every day" to the masks, tubes and other props.
"You have to fix (them) and make sure they are going to function," she says. "They are inanimate, but they have a soul of their own."
That soul, in turn, speaks to Mummenschanz's collective ability to "touch the child" in audiences from 6 to 96, Frassetto says. "This show has a kind of innocence, which is very appealing."
And while "it's a sacrifice to be away from family" — as during Mummenschanz's current five-month tour — "the moment you are on stage is so beautiful," she says.
Even after all these years.
"I don't do some of the difficult things" anymore, Frassetto admits, noting that "sometimes I need a hot bath and salts" to recover after a show.
As for retiring, "I think, 'maybe 'til I'm 70,' " or "as long as my eyes hold out," she muses. "But those two hours we spend with the audience — there's an intimacy that's so wonderful I can't give it up."
Contact reporter Carol Cling at ccling@reviewjournal.com or 702-383-0272.
Preview
Mummenschanz: 40 Years
7:30 p.m. Nov. 11
Reynolds Hall, The Smith Center for the Performing Arts, 361 Symphony Park Ave.
$21-$69 (702-749-2000, www.thesmithcenter.com)