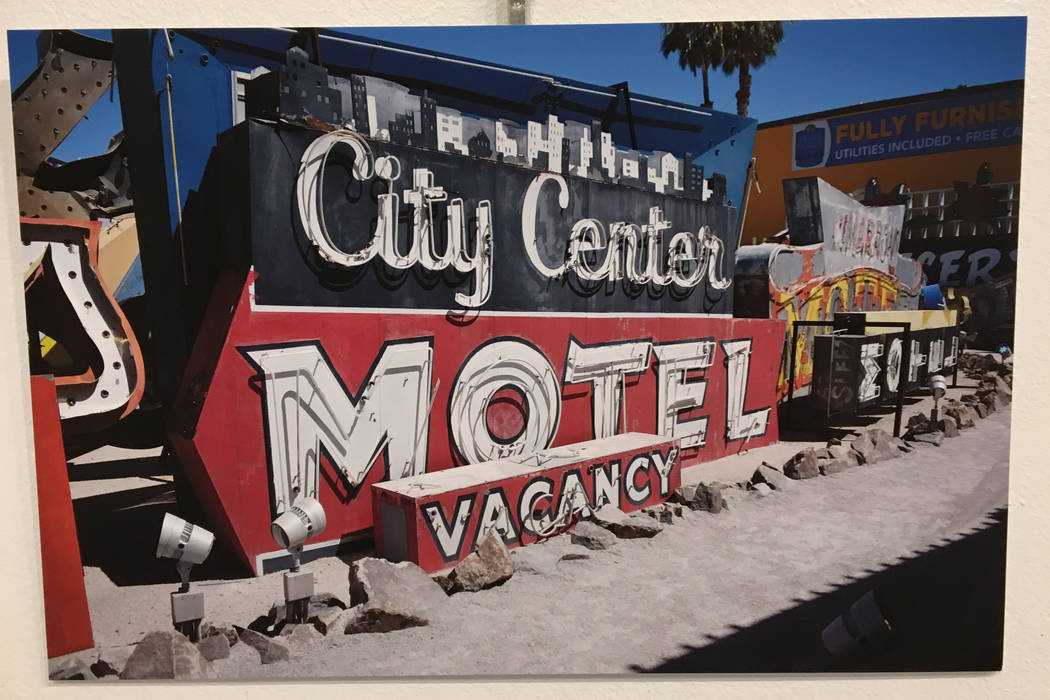 In 1959, Overton resident Betty Willis finished the iconic "Welcome to Fabulous Las Vegas" sign. She passed away in her hometown in 2015, and now the town's Lost City Museum has put together a summer exhibit to honor its local sign designer.
The exhibit was planned in collaboration with the Neon Museum in Las Vegas, which houses some of Willis' signs. It will include photographs of Willis in front of her signs, a lithograph of the "Welcome to Fabulous Las Vegas" sign signed by her and photographer William Hannaple, and a rendering of the Barbary Coast neon sign designed by her colleague Brian Buzz Leming.
Mary Beth Timm, curator and archaeologist at Lost City, said the museums' collaboration meets the needs of both.
"The Neon Museum in Las Vegas has a lot of paper collections that they aren't able to display because they have mainly outdoor exhibit space," Timm said. "We have a rotating artist display every month throughout the year where we invite local artists to sell their work on consignment, but in the summer it's slow, so we extended the invitation to the Neon Museum to fill some of our consignment area for the summer."
Willis' professional career was spent mostly at Western Neon, a sign company in Las Vegas, and her other designs include the Moulin Rouge Hotel and Blue Angel Motel signs. The "Welcome to Fabulous Las Vegas" sign, also designed with Western Neon, was never trademarked by Willis — she called it a gift to the city.
Contact Katelyn Umholtz at 702-383-0279 or kumholtz@reviewjournal.com. Follow @kumh0ltz on Twitter.