Native Americans celebrate heritage at Snow Mountain Pow Wow
Updated May 27, 2017 - 8:01 pm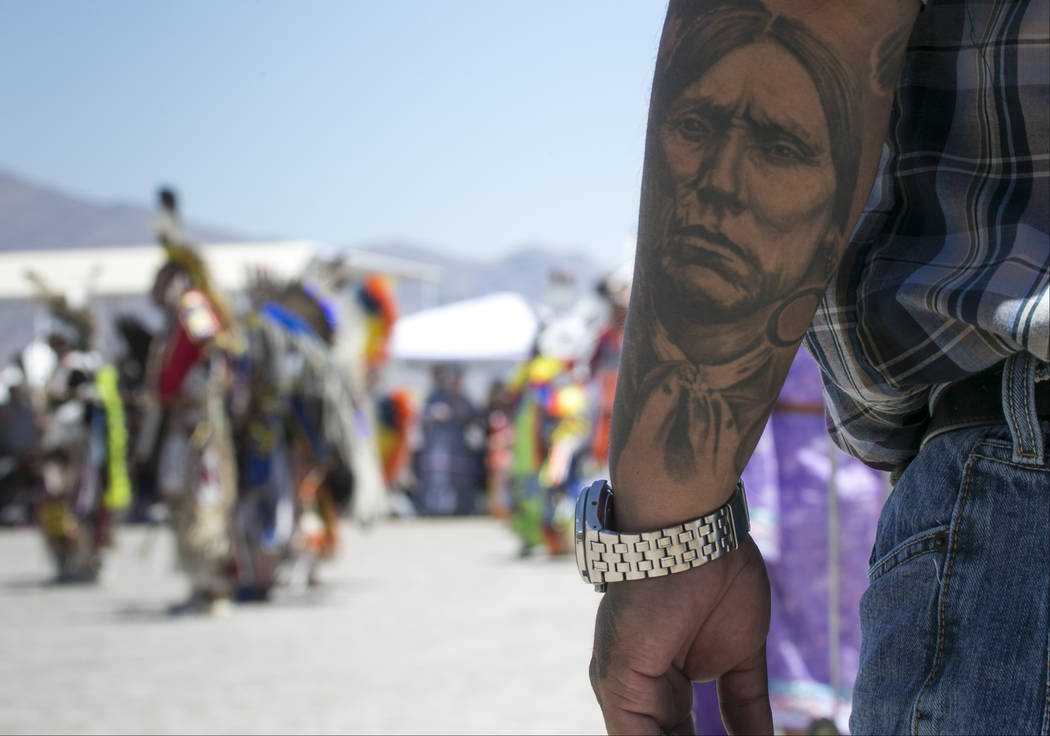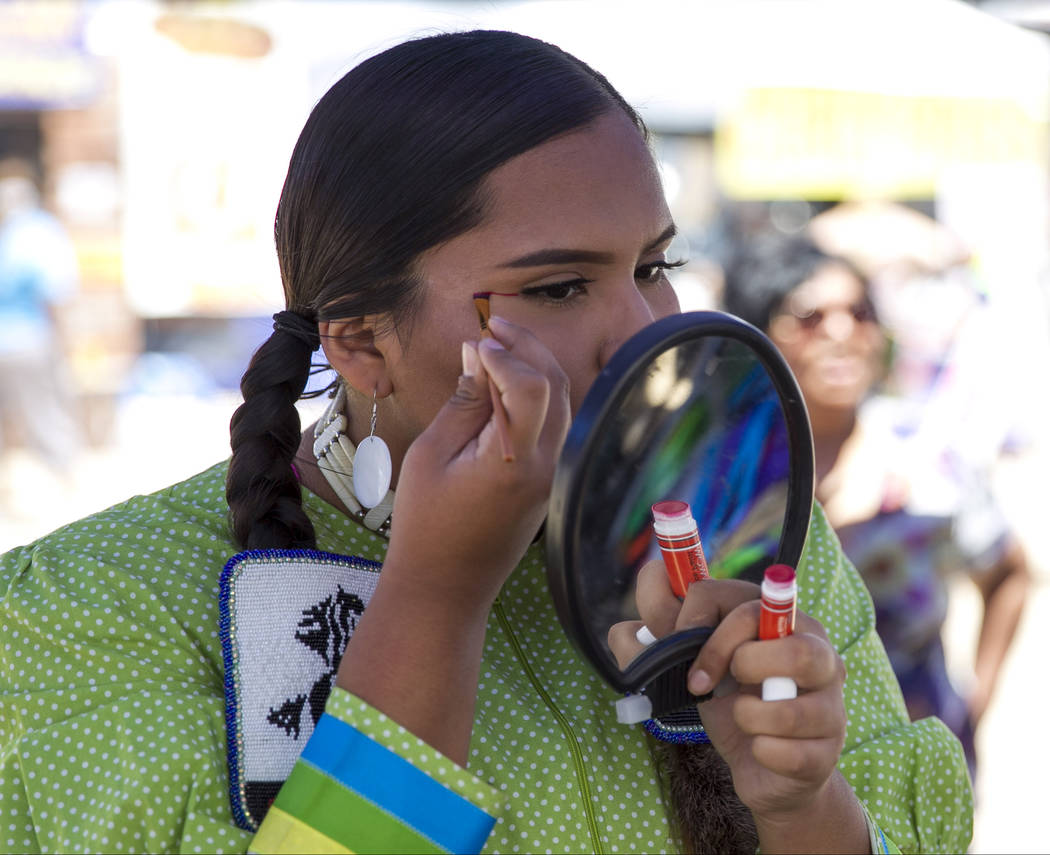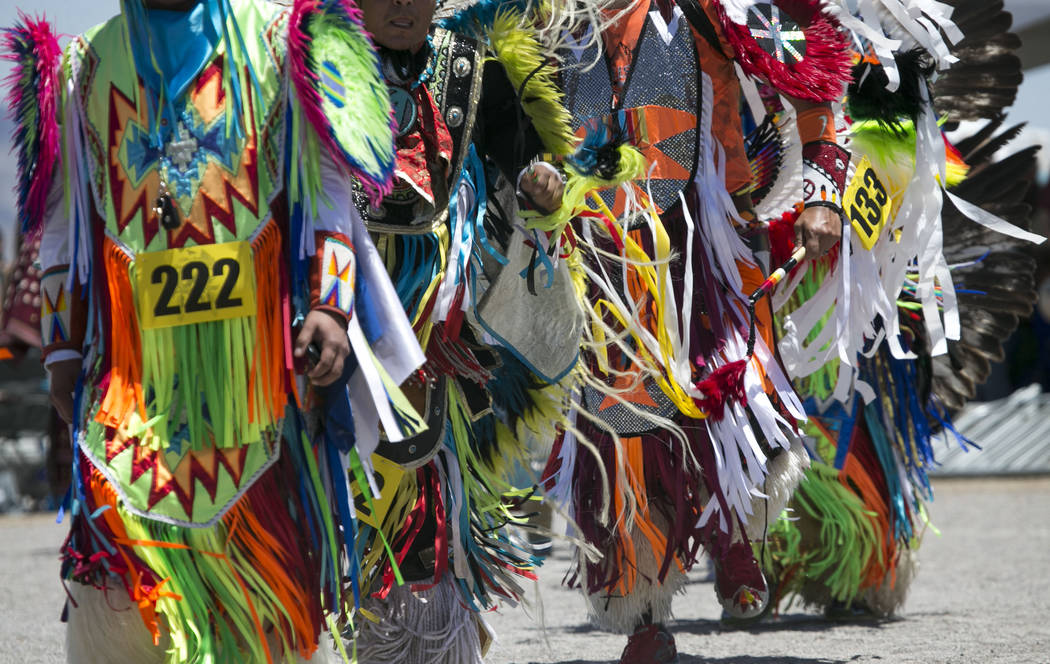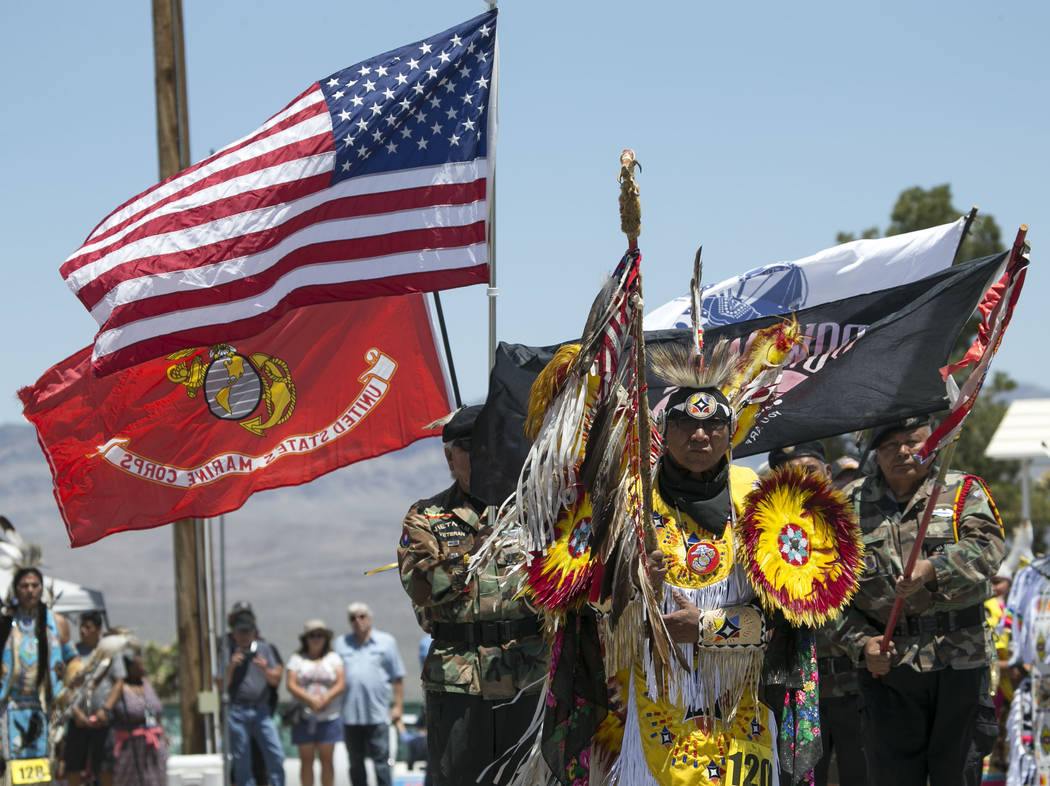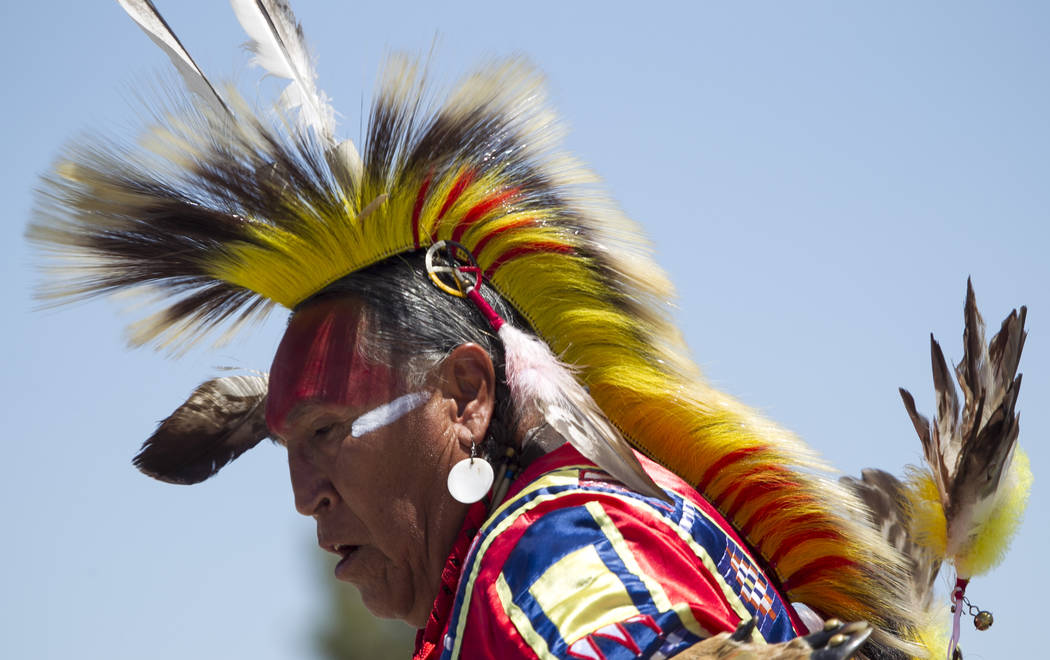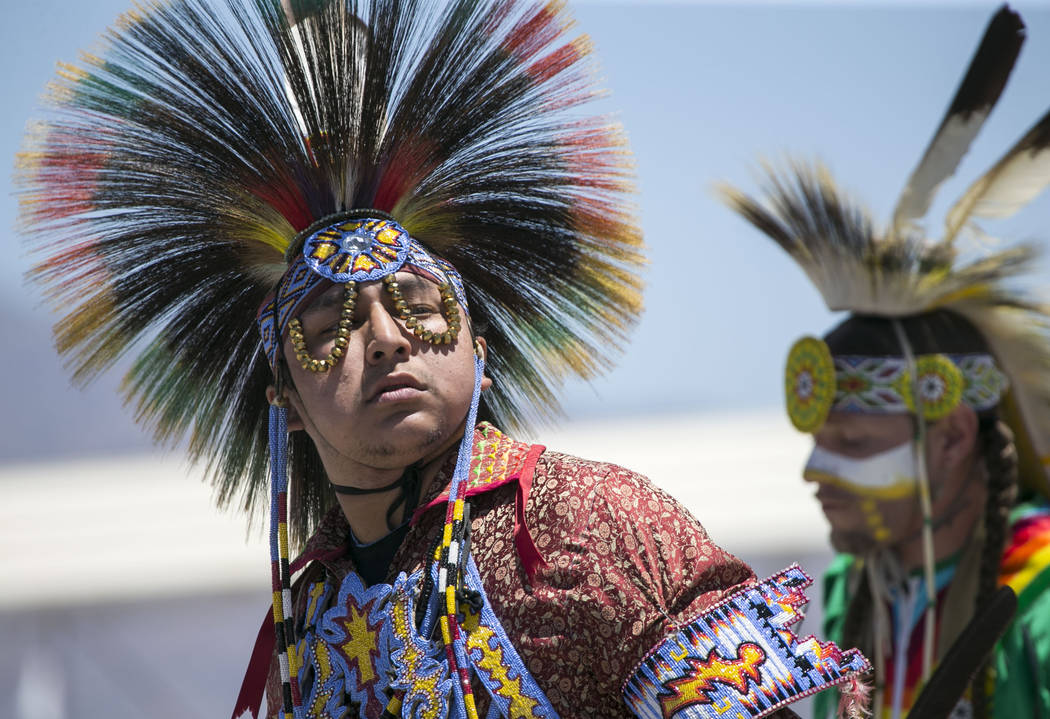 Attendees poured through the gates of the 28th annual Snow Mountain Pow Wow grounds late Saturday morning, greeted by the low, rhythmic beating of a drum and the sustained chants of four men circled around it. Each man held a mallet and struck the instrument in unison.
Rocky Stevenson, a 59-year-old man with flushed skin, white sideburns and an off-white cowboy hat, entered the sacred dance arena just after 10 a.m., shaking a tin rattle and taking a quick, bouncing step for every drumbeat. He was joining a gourd dance to chase off unwanted spirits.
Monty Williams, 57, the lead gourd dancer at Saturday's ceremony, at exit 99 off of U.S. Highway 95 northwest of Las Vegas, said the Pow Wow aimed to pass on Native Americans' oral history through song and dance.
"This is just a celebration of being Indian," Williams said. "It's a celebration of the Memorial Day weekend, honoring our loved ones that passed on, especially the veterans that have fought for our freedom, our religious rights and our Native American rights."
Serenity Limon, of the Big Pine Paiute Tribe in Big Pine, California, wore a long, black dress covered in dangling metal curled into little golden cones. The 9-year-old also wore a beaded crown she won when she ran for Junior Miss Big Pine in December .
"I've been to a lot of powwows, maybe since I was 5," Serenity said. She likes to dance in the ceremonies "because it's fun and it gives me exercise," she said.
Echo Marie Hummingbird Jake, a 9-year-old member of the Southern Utah Paiute Indian Tribe, sat quietly in her long, fuchsia dress, her long black hair plaited with leather and fur. Echo began dancing in powwows when she was 3 years old, her mother, Connie Jake, said.
Connie Jake, said she spent two months beading Echo's yellow crown, which featured the name of the girl's tribe, a bighorn sheep and a blue-and-green hummingbird.
"I used to dance when I was her age," Connie Jake said. "I didn't find it interesting at her age, but when I became an adult and had her, I wanted her to continue on with it."
Echo, whose great-grandfather and grandfather served in the Army in World War II and Vietnam, respectively, was crowned the Southern Paiute Veterans Association Princess. Connie Jake said she and Echo have traveled as far as Oregon so Echo could dance in powwows and in December collected blankets and hand-warmers for protesters at Standing Rock Indian Reservation in North Dakota and South Dakota.
The smell of cooking meat wafted through the warm desert air, drawing attendees from shaded bleachers toward tents selling fry bread (bread dough fried in hot oil), Indian tacos (fry bread served with beans, cheese, lettuce, tomatoes and onions) and Texas Twister lemonade.
Sen. Catherine Cortez Masto, D-Nev., was one of the hundred or so people who drove to the reservation to join the celebration.
"Southern Nevada Paiutes are an integral part of our community," Cortez Masto said. "And as you can see, this is a day for family and friends and to recognize the strong tradition they have here.
"As someone who sits on the community affairs committee in the Senate, doing everything I can to continue to support our Native Americans across the country, including here in Nevada, is something that is important for me."
Contact Kimber Laux at klaux@reviewjournal.com. Follow @lauxkimber on Twitter.