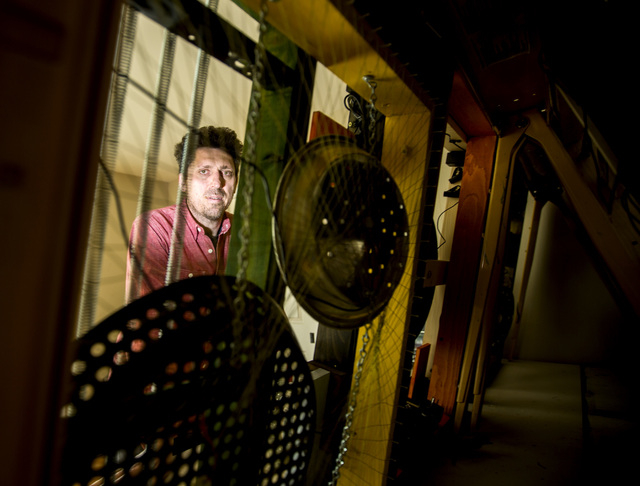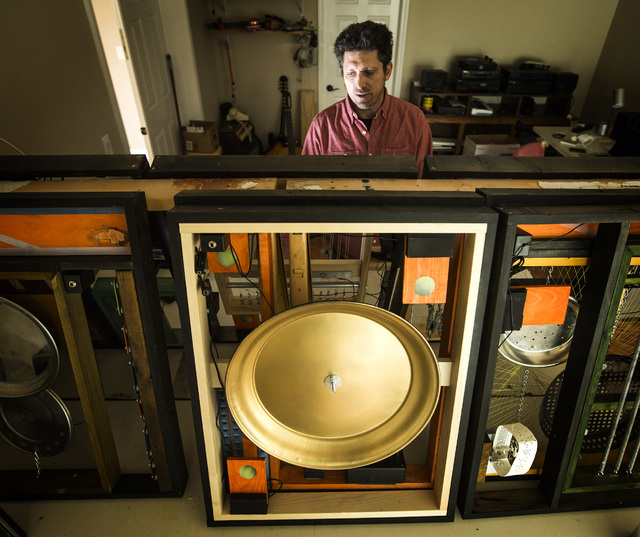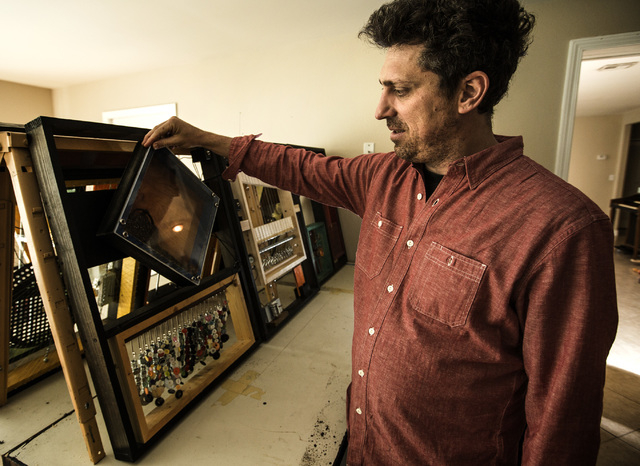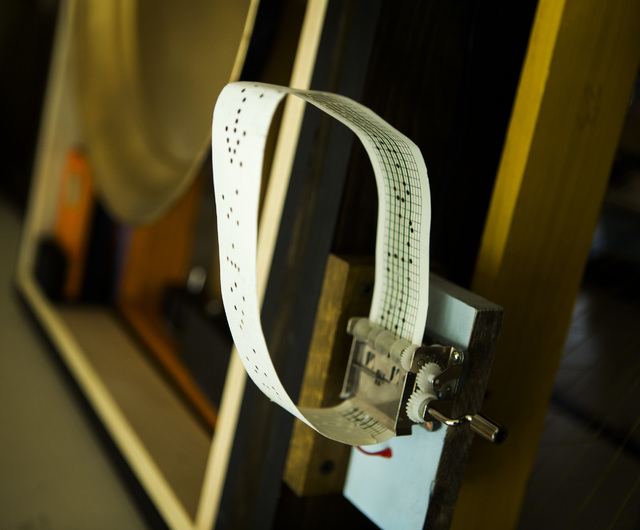 E verybody wants to get into the act. Which is exactly the idea behind — and the spirit of — "citizen speak."
The Neon Museum's first artist-in-residence project, presented in partnership with UNLV's Barrick Museum, "citizen speak" gives parents and kids a chance to share in the creativity this weekend, thanks to artist David Sanchez Burr.
In the museum's second boneyard (more formally known as the North Gallery), Burr will create a dozen sound panels, where participants young and old can play a variety of musical instruments or sound off via microphones; the sounds they generate will be processed through a mixing board.
"It's participatory and it's fun," Burr says of the free project. "You get to play with all these instruments," setting the stage for "very interesting interactions that happen."
Even those who don't want to play or talk can listen in, via headphones, to the project's low-power, real-time FM radio transmission.
The setup is similar to installations the Las Vegas-based Burr has created elsewhere — first near California's Sequoia National Park and most recently in North Carolina, at an experimental art event near Asheville.
This weekend's Neon Museum "citizen speak" boasts "all-new instrumentation," featuring percussion and string instruments, along with "different things" from staplers to bed springs, that "create these different sounds," the artist says. "This will be the largest one" he's created so far.
"I think about the piece as a way to express democracy," Burr says. When participants are at the microphone, "I encourage people to talk about their relationship to Las Vegas," and "the wonderful neon signs" on display at the museum.
The chance for parents and kids to share the creative experience also plays a primary role in the project, which Neon Museum executive director Danielle Kelly and Aurore Giguet, the Barrick Museum's program director, brainstormed following a convention last fall where "one of the big themes" was "inter-generational learning," Giguet recalls.
They thought, "Why don't we work with artists who are influenced by their kids?" Giguet adds.
"(Her) very specific idea was to bring in artists who also are parents," Kelly says.
Because the Neon Museum had never had an artist-in-residence, and had no funding for one, Burr emerged as a leading candidate to inaugurate the program, she notes.
That's partly because he's done several residencies and could offer some "do's and don'ts," Kelly says.
And that's partly because Burr and Kelly are husband and wife and "he would donate his services and basically be our guinea pig," Kelly says. "Saying no really wasn't an option."
After parents and kids create "citizen speak" this weekend at the Neon Museum, the project will live on, from April 27 to May 30, at the Barrick Museum. (An artist's reception will be from 1 to 3 p.m. May 2 at the Barrick to celebrate the exhibit, which will feature not only the sound panels but the soundtrack created at the Neon Museum this week.)
The museums have partnered previously for panel discussions and other presentations, "supporting each other and building a climate of collaboration," Giguet says.
The installation of the "sound piece created in residency" represents "a true partnership" with the Barrick, Kelly adds. "We love working with them."
Before "citizen speak" can move on to the UNLV museum, however, it's up to Neon Museum visitors to help create it.
"Come down, make music, make sounds, talk about what you love about the signs," Kelly says.
Overall, it's "inclusion, participation, performance" that "activate a group," and will activate "citizen speak," Burr says.
Without them, he says, "the artwork isn't complete."
For more stories from Carol Cling go to bestoflasvegas.com. Contact her at ccling@reviewjournal.com and follow @CarolSCling on Twitter.
Preview
What: "citizen speak"
When: 10 a.m.-2 p.m. Saturday and Sunday
Where: Neon Museum, 770 Las Vegas Blvd. North
Admission: Free (702-387-6366, www.neonmuseum.org)