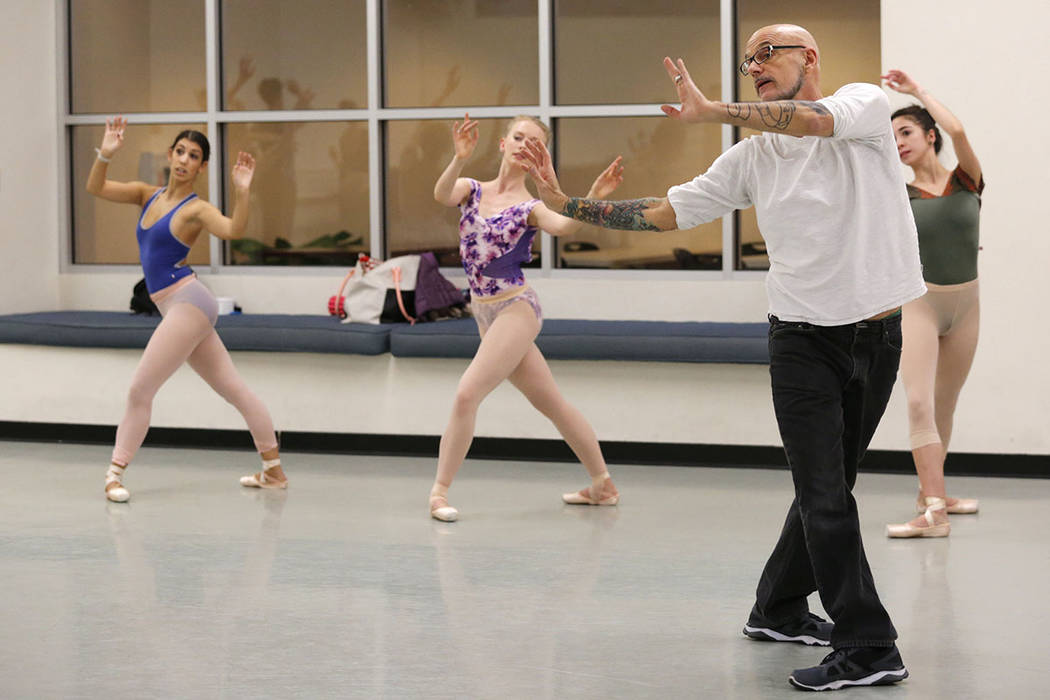 James Canfield, Nevada Ballet Theatre's artistic director, will step down when his contract ends June 30, prompting NBT trustees to hire a consulting firm to coordinate a national search for his successor.
Canfield, "a choreographer at heart," is departing by choice, according to Nancy Houssels, who co-chairs the dance company's board of trustees. Canfield could not be reached for comment Wednesday evening.
She predicted that Canfield — a former Joffrey Ballet dancer who came to NBT after 18 years as founding artistic director of Oregon Ballet Theatre — would turn to freelance choreography following his departure.
"He's been wonderful for the company," Houssels said of Canfield, who's been with Nevada Ballet Theatre since 2008, when he was named interim artistic director. He was appointed to the position in 2009, following an international search. "I think he has given us the best dancers we've ever had," she added.
NBT trustees have hired Management Consultants for the Arts to conduct the search for the company's next artistic director.
"I think with our residence at The Smith Center and with our company much stronger than it's ever been, we'll be an attractive" prospect for either a veteran or up-and-coming candidate, Houssels said.
She anticipated the search would take about six months.
"It's an interesting process," Houssels said — especially because "Las Vegas is a little different than most towns and cities."
MCA partner David Mallette, who has worked with NBT on strategic planning, will lead the search.
"As the state's largest ballet company and one of its premier performing arts organizations with strong community support, Nevada Ballet Theatre is well positioned to make waves in the dance world with this exceptional opportunity," Mallette stated in a news release.
The company's 45-year history, Las Vegas location, executive leadership and classical-to-contemporary repertoire make NBT "a real standout in the arts universe," Mallette said. "We anticipate strong interest in this opportunity."
Once candidates have been identified, they'll visit NBT's Summerlin Studios to meet staff and work with company dancers, Houssels said, noting that trustees want to "let the dancers be very much a part of it, too."
Although Canfield is leaving as artistic director, his association with NBT will continue — notably with his production of "The Nutcracker," which returns to The Smith Center for the 2017 holiday season.
Read more stories from Carol Cling at reviewjournal.com. Contact her at ccling@reviewjournal.com and follow @CarolSCling on Twitter.