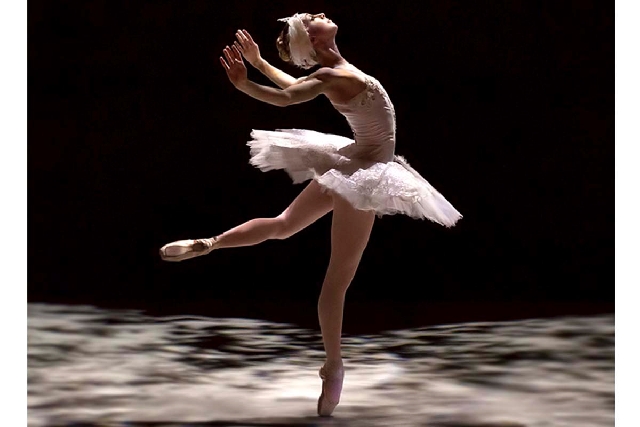 Nevada Ballet Theatre fans will get a triple dose of the ballet world's favorite composer, Peter Ilyich Tchaikovsky, during the troupe's 2013-14 season.
In addition to the return of "The Nutcracker" — which debuted last December at The Smith Center for the Performing Arts — NBT's 42nd season includes a November "Tribute to Tchaikovsky" featuring "Swan Lake's" second act and "Sleeping Beauty's" third.
Also highlighting NBT's next season: an October "Choreographers' Showcase" that reteams NBT and Cirque du Soleil performers in "Mystere's" Treasure Island theater. (Last year's showcase took place in the Aria showroom where the now-closed "Viva Elvis" was performed.)
Rounding out the season: the fourth annual Studio Series, for subscribers only, in The Smith Center's intimate Troesh Studio Theater; and a spring finale featuring three repertory works, including choreographer Matthew Neenan's "At the border ," with live musical accompaniment.
December's "The Nutcracker" will feature six performances with a live orchestra and four with recorded music, according to James Canfield, NBT's artistic director.
"It's expensive to have a full live orchestra" for every performance, he said. And while live music represents "the ultimate experience," it's "also the ultimate expense."
Having "Nutcracker" performances with, and without, a live orchestra will offer a lower-cost option for audiences, Canfield said.
November's Tchaikovsky tribute — featuring two classic romances — will spotlight some of "Swan Lake's" most famous moments. And the "Sleeping Beauty" excerpt showcases fairy tale characters, from Princess Aurora herself to Puss in Boots and Little Red Riding Hood.
Because NBT does not have the size, or resources, "to produce and premiere the full-length" ballets, "we take out the best acts," Canfield said.
Subscriptions for NBT's new season will be available starting April 19; for more information, visit www.nevadaballet.org online or call the Smith Center box office at 749-2847.
Contact reporter Carol Cling at ccling@
reviewjournal.com or 702-383-0272.
NBT schedule
Nevada Ballet Theatre's 2013-14 season:
Oct. 6 and 13: "A Choreographers' Showcase," Mystere Theatre, Treasure Island
Nov. 1 and 2: "Swan Lake, Act II" and "Sleeping Beauty, Act III (Aurora's Wedding)," Reynolds Hall, The Smith Center for the Performing Arts
Dec. 14-22: "The Nutcracker," Reynolds Hall, The Smith Center
March 27-30: "The Studio Series: Outside In" (NBT subscribers only), Troesh Studio Theater, The Smith Center.
May 9-10, Spring Finale, Reynolds Hall, The Smith Center