Nevada Ballet Theatre's 'Nutcracker' is magical — for all 100 people involved
December 7, 2016 - 7:25 pm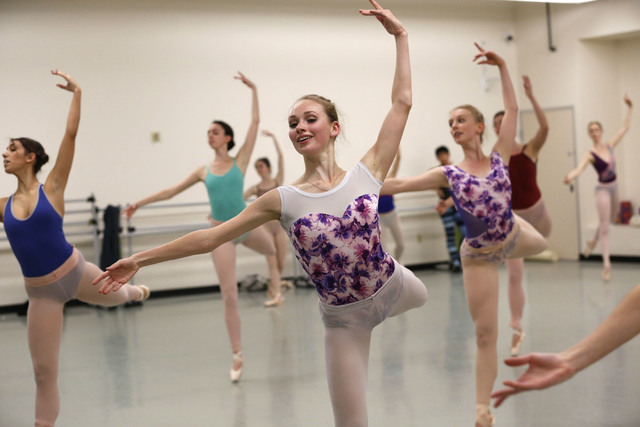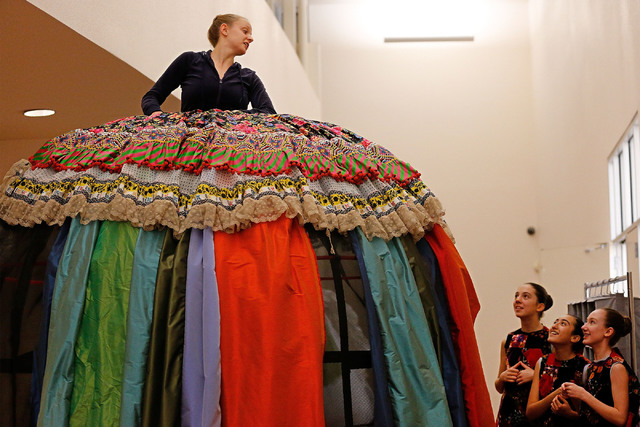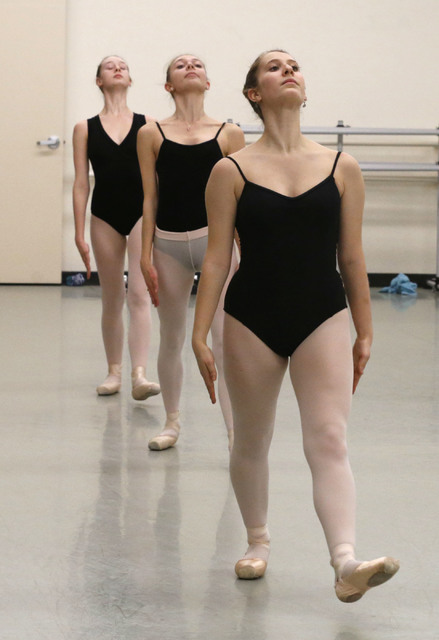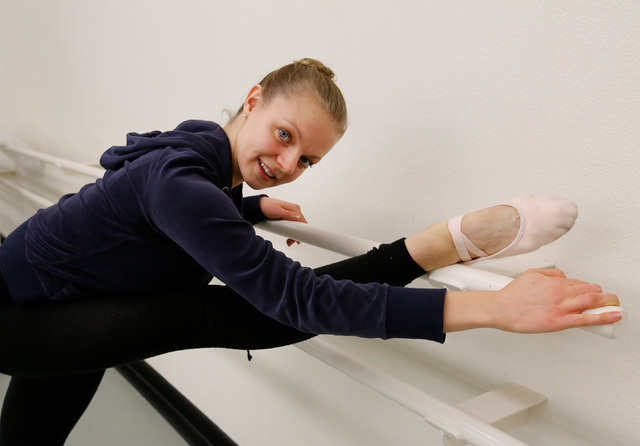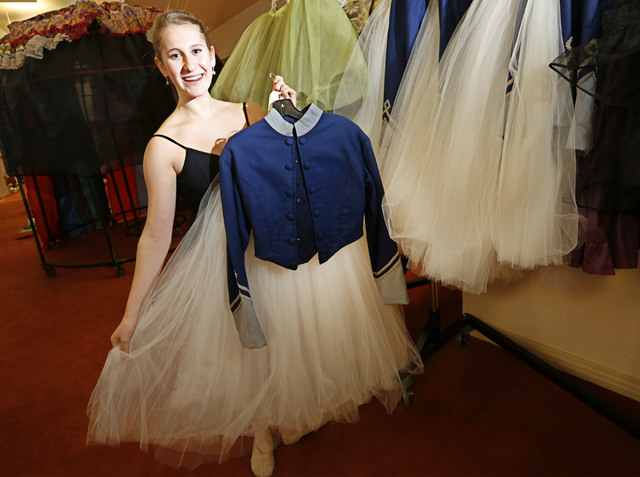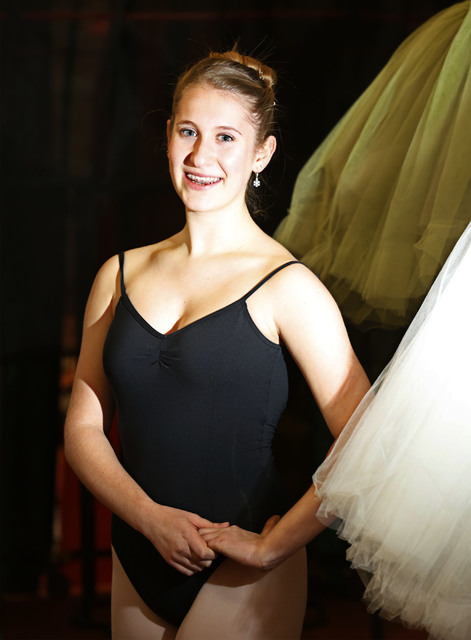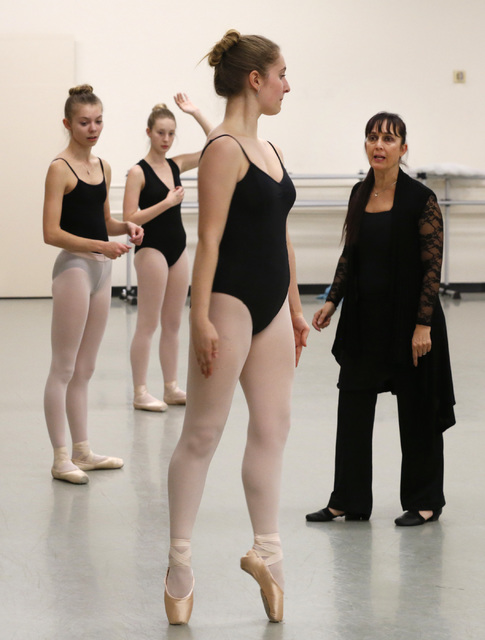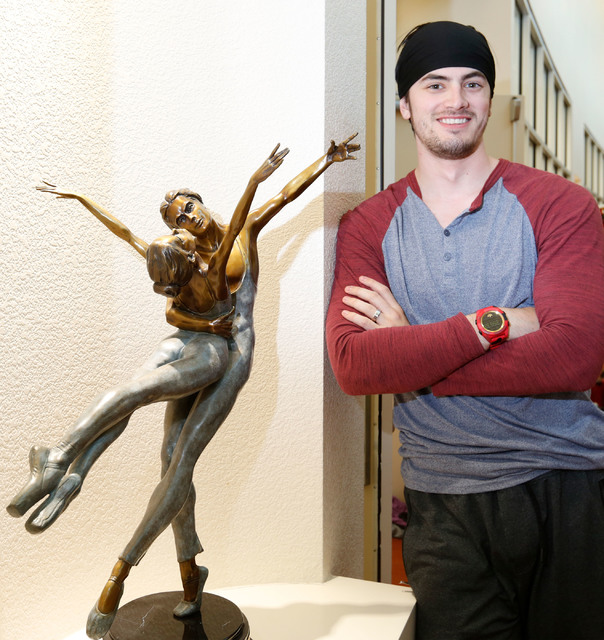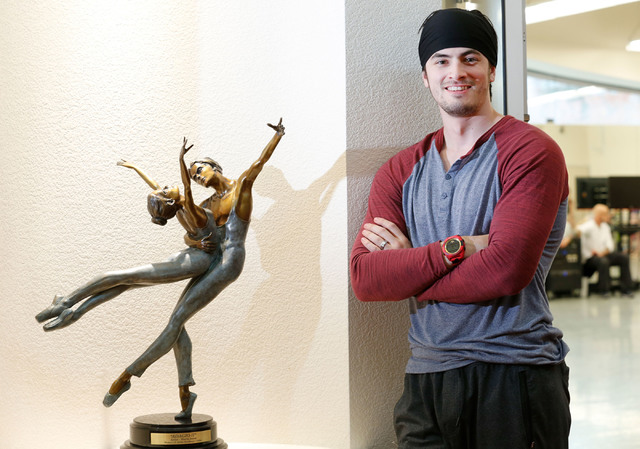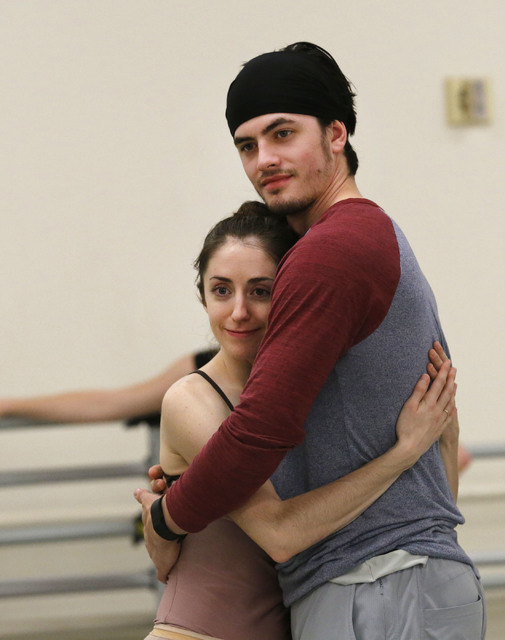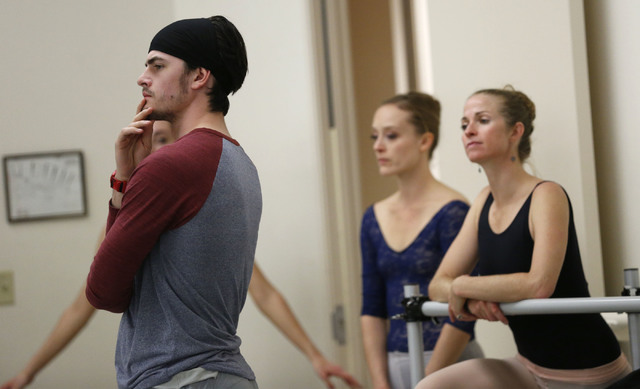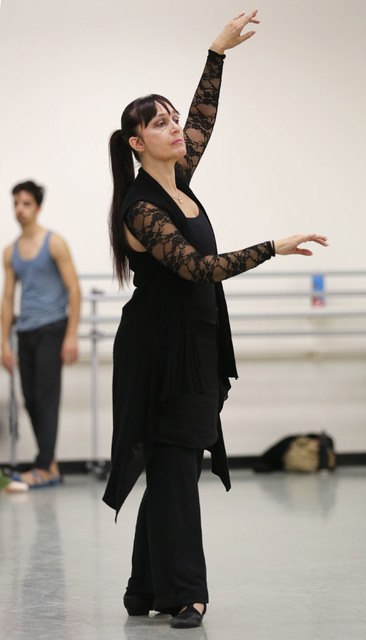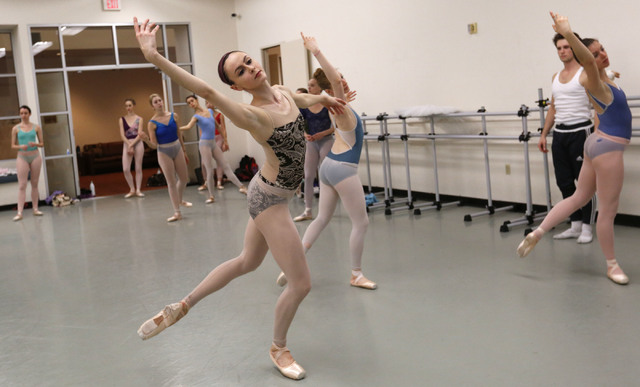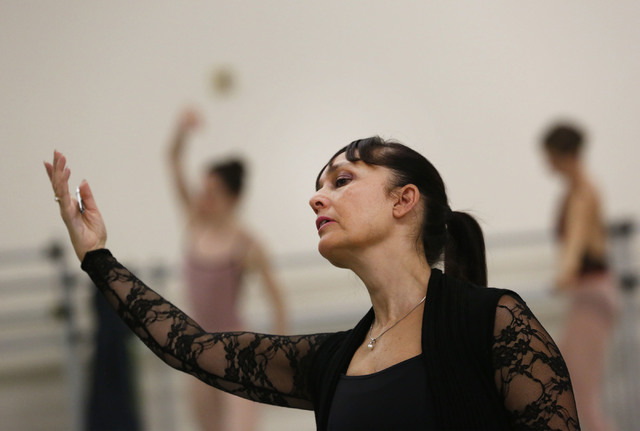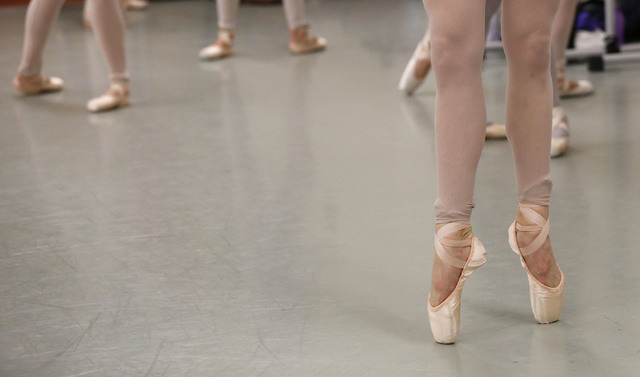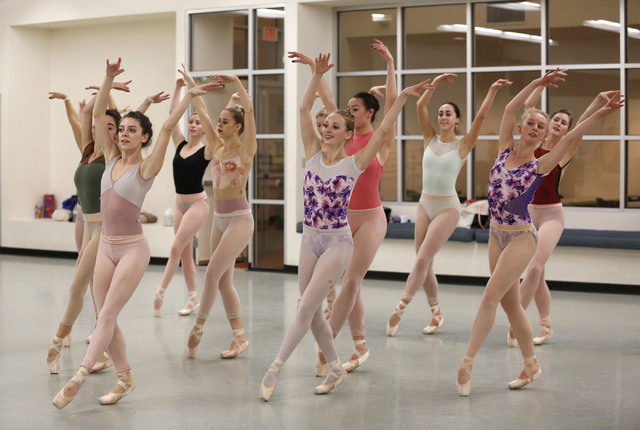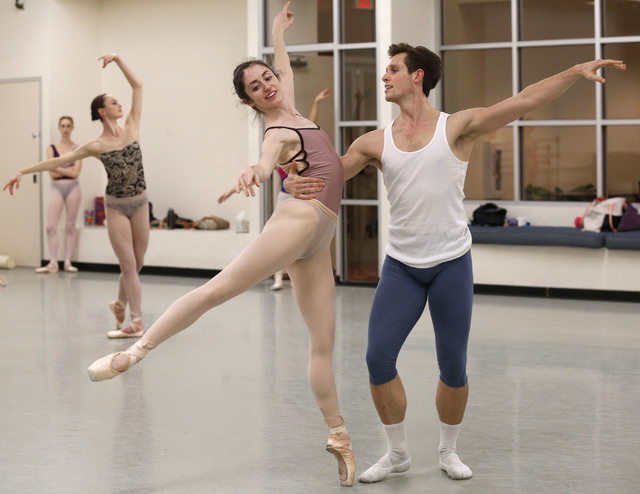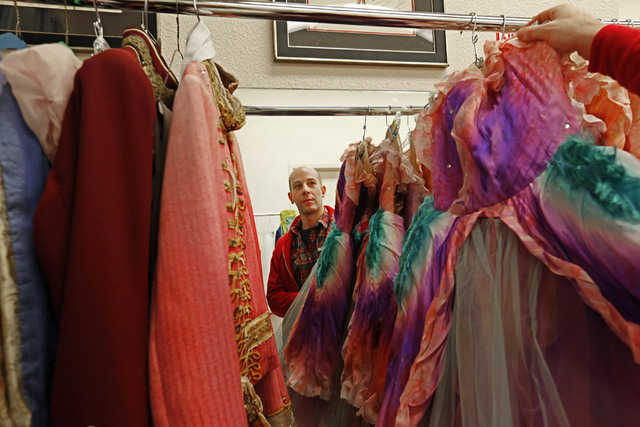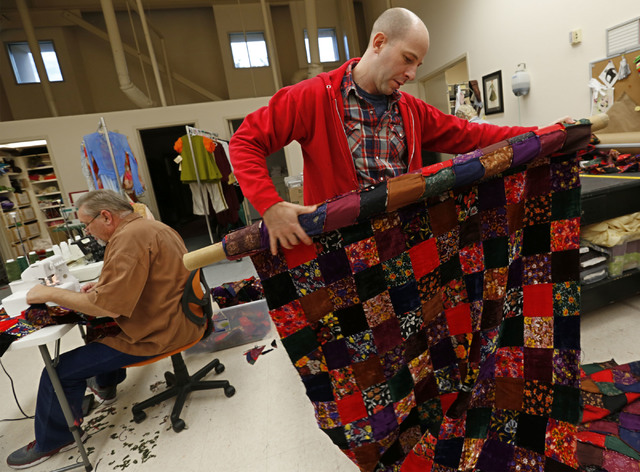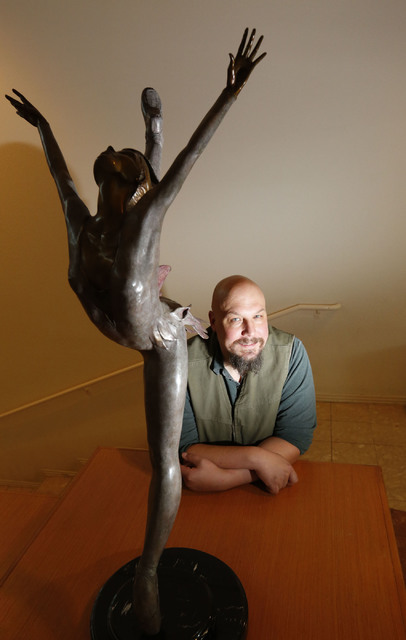 It takes a village — a bustling one — to bring "The Nutcracker" to life.
When Nevada Ballet Theatre's latest version (the first was in 1981) opens an 11-performance run Saturday at The Smith Center, more than 100 people — from NBT veterans to young students — will be onstage.
But dozens more have been working behind the scenes for months: rehearsing dancers, updating costumes, adjusting lighting and attending to thousands of other details that make "The Nutcracker" magical. (Including live orchestral accompaniment at Saturday and Sunday performances this week and next; remaining performances feature a recorded version of Tchaikovsky's beloved score.)
Before the curtain goes up on another season, we asked a few of those working on the production why "The Nutcracker" remains a labor of love, year after year.
JAMES CANFIELD, ARTISTIC DIRECTOR/CHOREOGRAPHER
James Canfield saw his first "Nutcracker" from the wings of the theater as he waited to make his dancing debut as a young party guest.
"I loved being backstage," NBT's artistic director says now. "The whole smell of the backstage. The ropes, the lights, the way the costumes smelled — it was like pulling clothes out of the trunk."
And now, for each annual season of "Nutcracker," Canfield revisits his memories to stage the latest incarnation.
Although he watches video recordings of past performances, it's the music that draws him, he says of refreshing the choreography. "Most of the steps are in my body."
Once he remembers those steps, Canfield and ballet mistress Tara Foy restage each "Nutcracker" sequence with the dancers.
"Every leg, every foot, every arm, every detail," Canfield says. From figuring out how much rehearsal time is needed to quick costume changes, "it's a bigger puzzle than it looks to the naked eye."
When Canfield danced with the renowned Joffrey Ballet, the company didn't stage "The Nutcracker," so Canfield and partner Patricia Miller would join various "Nutcracker" productions as guest artists, performing the ballet's climactic grand pas de deux.
As a result, he estimates he's been involved with more than 20 "Nutcracker" productions through the years.
But the latest one always takes him "back to when I got the bug," noting how "I love when we go into the theater and we've got brand-new kids." For them, "everything is bigger than life. That's the imagination that's unleashed in these kids. They surprise me, the way they come alive."
TARA FOY, BALLET MISTRESS
In her dance career — which stretches from London to Las Vegas — Tara Foy has performed every single role in "The Nutcracker," she says. "I've been the snow queen, a snow maiden, a snowflake."
Some previous Nevada Ballet Theatre performances have been alongside her husband, Jamey Gallagher, and son Sean.
These days, however, Foy is playing an offstage role in "Nutcracker."
As the dance company's ballet mistress, she helps choreographer James Canfield rehearse the company.
While Canfield concentrates on large group scenes, Foy's been overseeing the second-act divertissement sequence — and choreographing the second-act Russian dance and Mother Ginger sequences.
A new Mother Ginger apparatus — featuring a giant gazebo-shaped skirt that hides her assembled children until their dance cue — will enhance the character's impact, she predicts.
"Mother Ginger is a great number for the kids (and they're) having a blast," Foy says. "I think the audience will, too."
Foy was a kid herself when she saw her first "Nutcracker," performed by the Royal Ballet at London's Covent Garden opera house.
"It never gets old," Foy says. "It originated in the 1800s. It's now 2016. It's something that will go on forever."
STEVEN GOFORTH, DANCER
When dancer Steven Goforth steps on the Reynolds Hall stage Saturday, "The Nutcracker's" title toy will come with him. That's because he's dancing the role of Drosselmeyer (at least for the first weekend's performances).
Clockmaker, inventor, world traveler, Drosselmeyer also is godfather to young Clara, whose life changes when Drosselmeyer gives her a nutcracker for Christmas, launching her fantastical adventures.
Because Drosselmeyer is such an eccentric character, one who "has experienced a lot of things, it's fun to try to bring that across," Goforth says. "It's fun to be one of the characters involved in the storytelling."
Now in his fifth year with NBT, Goforth's danced a variety of "Nutcracker" roles, from the Snow Prince to Mother Ginger. For this year's production, he's also rehearsing the role of Clara's father, a Spanish dancer — and one of the rats who battles the toy soldiers, led by the nutcracker, in a pivotal (and fanciful) first-act scene.
Fortunately, all those characters "are very distinct in their movement," Goforth explains. "The choreography is so ingrained in the music, it really helps bring back" the individual dance sequences.
Even before Goforth started dancing, however, "The Nutcracker" was a part of his life. He saw his first production as a child when his older brother danced in the show. His family also watched a video version (designed by famed children's author Maurice Sendak) "pretty much every day," he recalls, noting "the fantasticalness, if that's a word, of all the characters and the transformation Clara goes through."
He also has "a soft spot in my heart for 'The Nutcracker' " because of one particular Clara.
Goforth and his wife (now a physical therapist) "grew up dancing at the same studio," and he played impish brother Fritz to her Clara during one production, so "it brings back fond memories."
CHARIS DEXTER, TRAINEE DANCER
Charis Dexter may be 25 and a trainee with Nevada Ballet Theatre. But the "Nutcracker" characters she's portraying are considerably more mature.
In the first act party scene, she's a "sweet to everyone" grandmother, reading stories to the kids and, with her spouse, serving as "the go-to in the party scene, when no one wants the kids," Dexter says. And, despite the fact she moves slowly, she still dances — even if "she can't dance the way she used to."
In the second act's divertissement, Dexter portrays an even more formidable character: the 8-foot Mother Ginger, whose skirts conceal, then reveal, her 18 children.
The roles mark Dexter's NBT "Nutcracker" debut, but she's been performing in the ballet since her childhood.
She first saw the show at age 5, and "started telling my mom (that) it was very important to take ballet," she recalls. "I saw that show — and I knew where I belonged."
That sense of belonging carries over to Nevada Ballet Theatre's production, where dancers have been rehearsing eight hours a day, six days a week, for more than a month.
"For me, a big part of it is the amount of time you get to be with your colleagues," Dexter says. "By the end, everyone just loves each other a little more."
PETER JAKUBOWSKI, LIGHTING DESIGNER
Peter Jakubowski's worked on seven NBT "Nutcracker" productions — the past five in The Smith Center's Reynolds Hall.
And while it's not a total redesign, he says, "we're constantly tweaking and developing and trying to improve" the production. "We keep pushing."
This year, for example, the main focus is to make Mother Ginger more memorable.
His job involves integrating the lighting into the choreography, so that it becomes an extension of the movement, to "paint emotional auras for the audience," Jakubowski explains.
To achieve this goal, Jakubowski and choreographer James Canfield bounce ideas off each other — and sometimes find themselves working " 'til 1 or 3 in the morning," the designer notes. Despite the late hours, "the funny thing is, that energy does come back to you."
Jakubowski attributes that enthusiasm, in part, to the fact that Nevada Ballet Theatre's "Nutcracker" ranks as "one of the largest 'Nutcrackers' in the country," one that's "about trying to create something as grand and glorious as the Strip."
Then again, "The Nutcracker" shares with Las Vegas a "mix of fantasy and reality," he says. "The idea of fairyland — that sparkle. The breathtaking-ness of the snow scene."
For Jakubowski, however, "my favorite part is the huge level of collaboration that goes into it."
With "so many people that give 24 hours a day to make that show happen," from dancers to staffers at NBT and The Smith Center, "you're a little cog in a giant machine working to make this show magical."
CHRISTOPHER LARSON, WARDROBE MANAGER
As a kid, Christopher Larson's favorite "Nutcracker" character was always the gigantic Mother Ginger, whose clown children pop out from beneath her voluminous skirt.
This year, as wardrobe manager for the NBT production, Larson gets "to design and build my favorite part of 'Nutcracker.' " Mother Ginger's bell-shaped skirt — made of painstakingly sewn patchwork panels — will hide many (if not all) of her 18 children until they burst forth in their second-act dance.
In building new costumes for NBT's "Nutcracker," Larson has chosen "fabrics that have a beauty to their movement" — and the durability to last five or 10 years. (Not to mention the seam allowances enabling dance company wardrobe staffers to adjust the fit to different dancers from year to year.)
After five years of NBT's current production, "we've had to replace parts," Larson acknowledges. "Some of these costumes are $10,000 apiece. I was nervous about touching them."
But after "taking them in, making them fit different performers, I'm not afraid to do it so much anymore."
Not only do Larson and colleagues construct the costumes, he and other wardrobe staffers are on hand during performances to make sure each dancer gets the correct outfit(s) and that things run smoothly for each production.
As with many dance company colleagues, Larson first saw "The Nutcracker" as a child. He remembers "being terribly bored at the snow part," but "obsessed with production. … It was all about the costumes and sets."
It still is — but that's one of the reasons Larson enjoys the annual "Nutcracker" drill.
"You're working really hard, but you're all excited," he says. What's more, "you never forget it, 'cause you have to do it next year."
NATALIE BROWNE, ACADEMY OF NEVADA BALLET THEATRE STUDENT
Natalie Browne started dancing when she was 5. She's 15 now —and she's still dancing, thanks to "The Nutcracker."
A student at the Academy of Nevada Ballet Theatre, Browne discovered ballet as a toddler, when her grandparents took her to see a previous NBT "Nutcracker" production at UNLV's Judy Bayley Theatre.
"It was really inspiring and I loved it," Browne says, citing everything from Tchaikovsky's music to the beauty and grace of the dancing.
Browne began her NBT "Nutcracker" career as a Bon Bon (one of the denizens of the Land of Sweets, visited by Clara and her nutcracker-turned-prince), when the production was staged at Paris Las Vegas.
But she prefers "The Nutcracker's" current home, in The Smith Center's Reynolds Hall.
"Everything — the stage and sets — is so amazing," according to Browne, who'll be dancing the role of "a soldier doll in the battle scene," a part she won by auditioning, "like I do every year."
As a student, being able to rehearse and perform in The Smith Center with the company is an opportunity to get more professional experience, she notes.
Besides, "maybe there's little girls and little boys," even adults, who will see "The Nutcracker" for the first time this year — and be entranced by the magic, just as she was.
Read more stories from Carol Cling at reviewjournal.com. Contact her at ccling@reviewjournal.com and follow @CarolSCling on Twitter.
Preview
What: Nevada Ballet Theatre's "The Nutcracker"
When: 7:30 p.m. Saturday, 1 p.m. Sunday; also 7:30 p.m. Dec. 16, 2 and 7:30 p.m. Dec. 17, 1 and 5:30 p.m. Dec. 18, 7:30 p.m. Dec. 21-23, 2 p.m. Dec. 24
Where: Reynolds Hall, The Smith Center for the Performing Arts, 361 Symphony Park Ave.
Tickets: $29-$179 (702-749-2000, www.thesmithcenter.com)