New festival toasts classical music, wine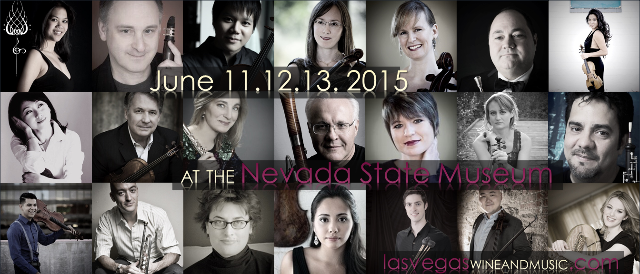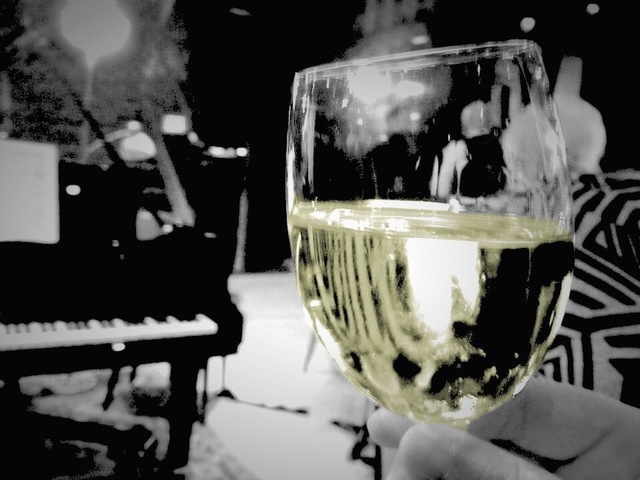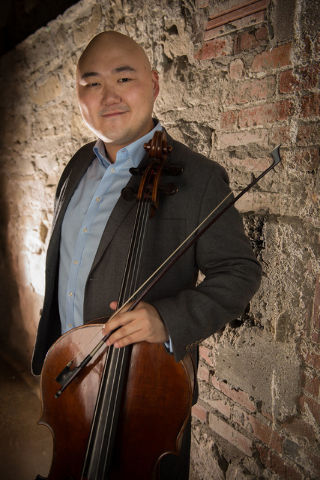 Musicians on stage. Audiences in their seats. And never the twain shall meet.
That's business as usual at most classical concerts. But the Las Vegas Wine and Music Festival, which debuts Thursday at the Nevada State Museum, aims to change all that.
The three-day gathering will bring musicians and music fans together to share not only beautiful music but wines and small bites before, and in between, the performances. (To say nothing of coffee, tea and sweet treats following the nightly concerts.)
More than 20 musicians — including Grammy-winners, Carnegie Hall and Metropolitan Opera Orchestra veterans and Juilliard faculty members — will perform works by acclaimed composers from Tchaikovsky and Dvorak to Barber and Copland.
And when they're not performing, the players will chat with audience members, comparing notes on the music — and on the wines chosen to complement the melodies, which share a "Landscapes" theme.
The festival's founder, pianist Alexandria Le, hopes the landscapes visible from the Nevada State Museum setting — desert (as close as the adjacent Springs Preserve), downtown and the Strip — will inspire audiences and musicians alike.
Those Vegas visions inspired the 2001 Las Vegas Academy graduate and called her home following a New York sojourn that began when she left to attend the Eastman School of Music and ended with a 2012-14 position in the Carnegie Hall Ensemble.
"It's been a dream of mine to bring something to Las Vegas that really stimulates the cultural scene," Le says. "I wanted to come back to Las Vegas and start this festival."
The idea for the music-and-wine mix began when Le visited a Washington State winery, where a string quartet accompanied the wine tastings — and "the seed was planted in my head," she recalls.
She subsequently produced three wine-and-music concerts at a New York City art gallery, noting how the intimate space dissolved divisions between artists and audiences.
"For me, it's about breaking down the fourth wall between audiences and musicians," Le explains. "It's about sharing an experience together. The audience is as much a part of the event as the musicians are."
As for those musicians, the festival's artist roster ranges from the internationally acclaimed — violinist Philip Setzer, a founding member of the Emerson String Quartet, who with his colleagues has won nine Grammy Awards — to such up-and-comers as mentorship fellow David Chavez, principal violist for both the UNLV Symphony and Henderson Symphony orchestras.
Other visiting festival musicians come from New York's Metropolitan Opera and New York City Ballet, teach at Juilliard and Yale and include members of New York's Metropolitan Opera New York City Ballet orchestras.
Also among the festival guests: a 1696 Stradivarius cello valued at $9 million, Le notes.
On loan to cellist Arnold Choi, who "only has it for three years," the instrument is "going back in August," she adds. So the festival likely represents its only only Southern Nevada appearance.
Speaking of Southern Nevada, several local musicians also are part of the festival, including Las Vegas-born harpist Michelle Gott (who teaches at Canada's University of Ottowa) and Paul Firak, principal bass player for the Las Vegas Philharmonic.
And, of course, there's sommelier-in-residence Jaime Smith, former director of wine at the MGM Grand, who's also been associated with Mandalay Bay's Aureole and Bellagio's Le Cirque restaurants.
The festival's musicians include players "who I've known for some time or I've played with," Le comments, describing them as "people who have inspired me in my own playing."
Artistic directors from other festivals told Le that the "heavy hitters" on her "all-star team" usually don't appear at inaugural events, she notes.
"Normally, this is something you wait for for the third year," Le quotes them as saying. "But I wanted to do this now."
For more stories from Carol Cling go to bestoflasvegas.com. Contact her at ccling@reviewjournal.com and follow @CarolSCling on Twitter.
PREVIEW
What: Las Vegas Wine and Music Festival
When: 7:30 p.m. Thursday-Saturday (doors open 6:45 p.m.)
Where: Nevada State Museum, 309 S. Valley View Blvd.
Tickets: $79-$109 per concert, $199 for three-concert pass (www.lasvegaswineandmusic.com)