Not going to miss their shot: ticket buyers line up for "Hamilton"
Updated April 28, 2018 - 2:05 pm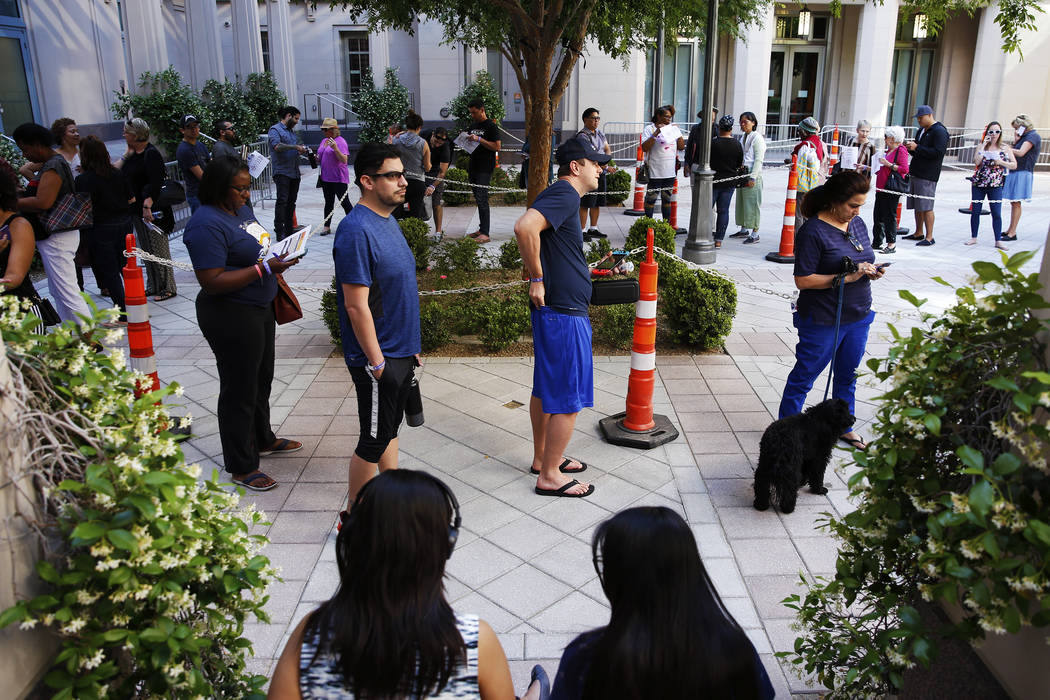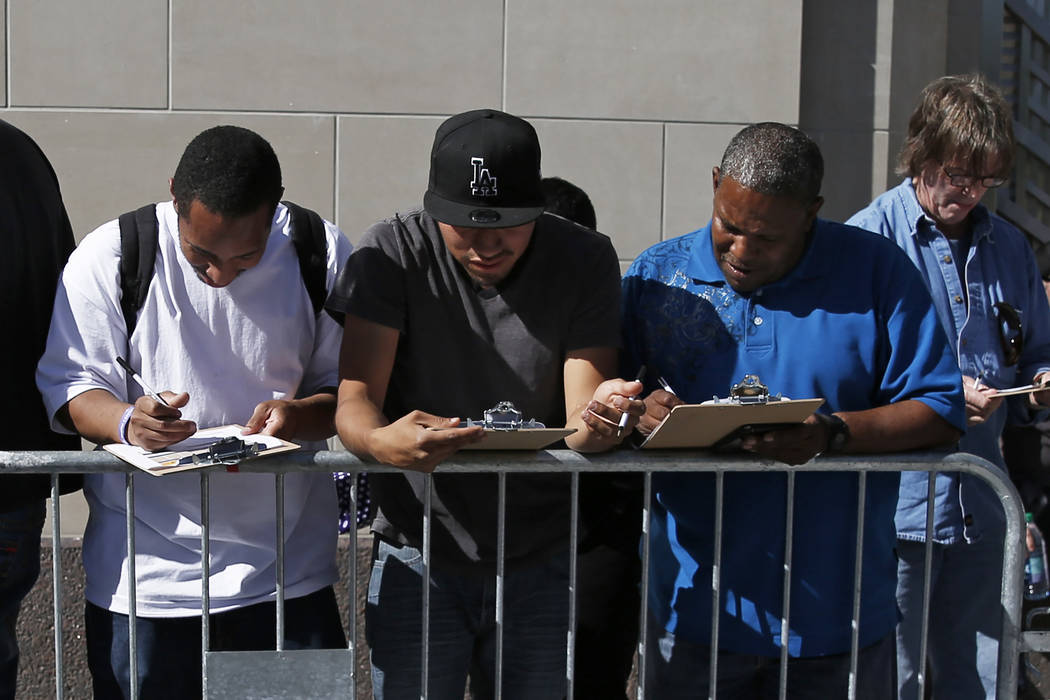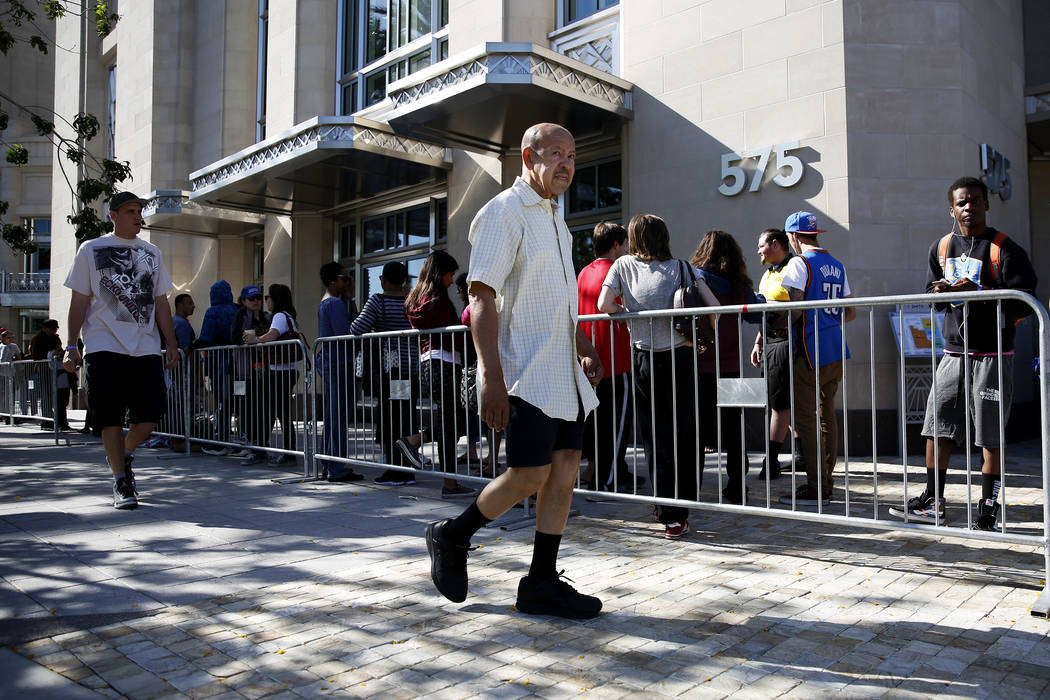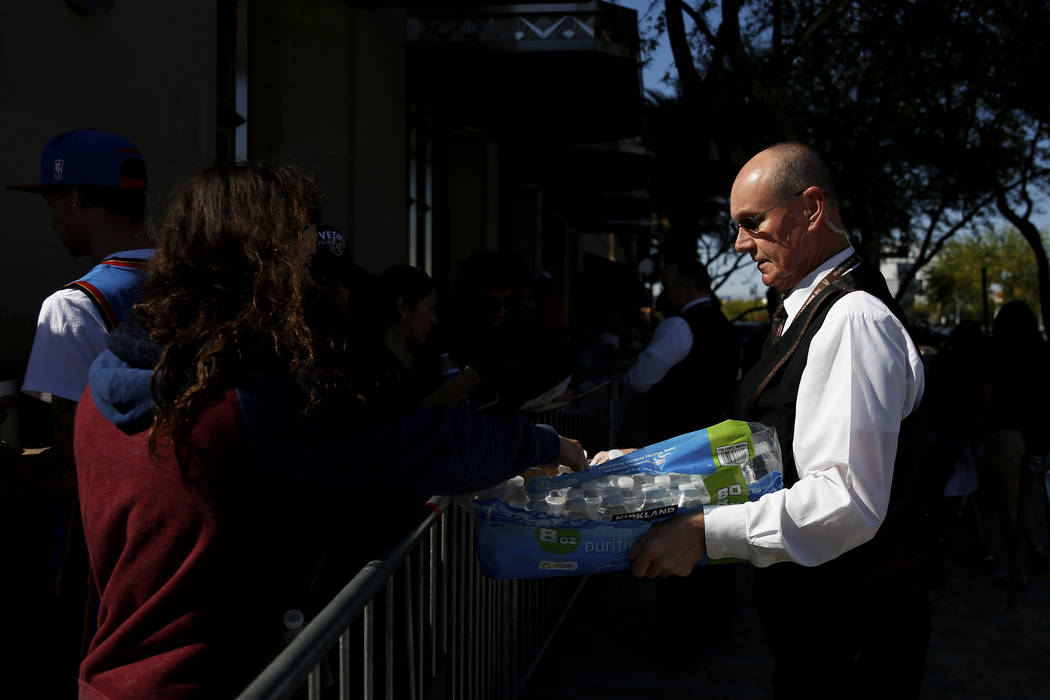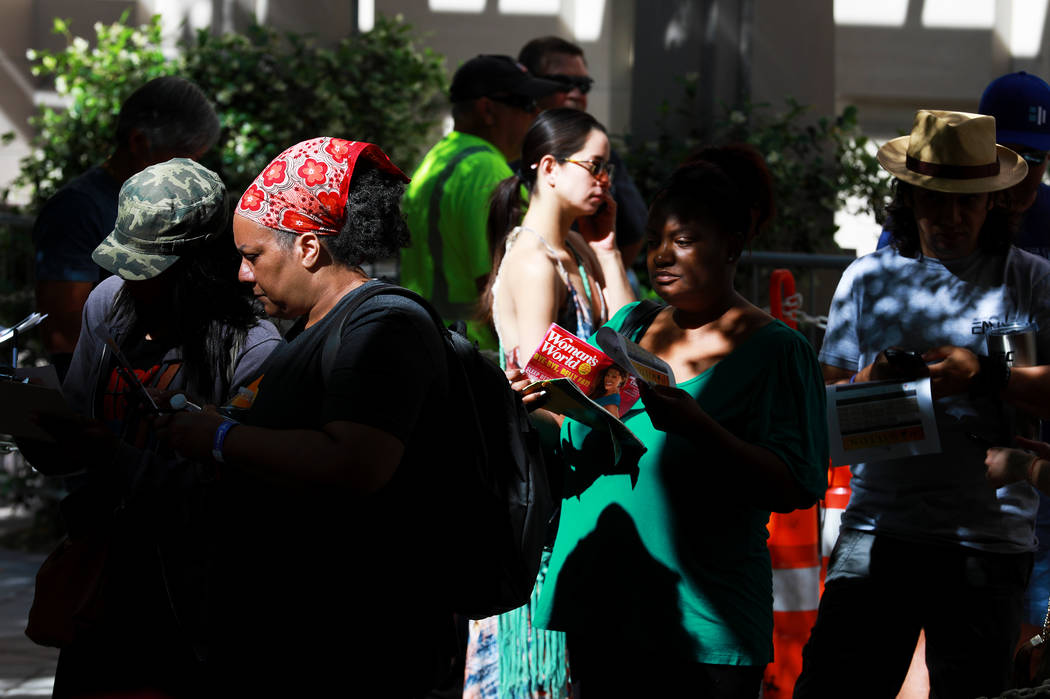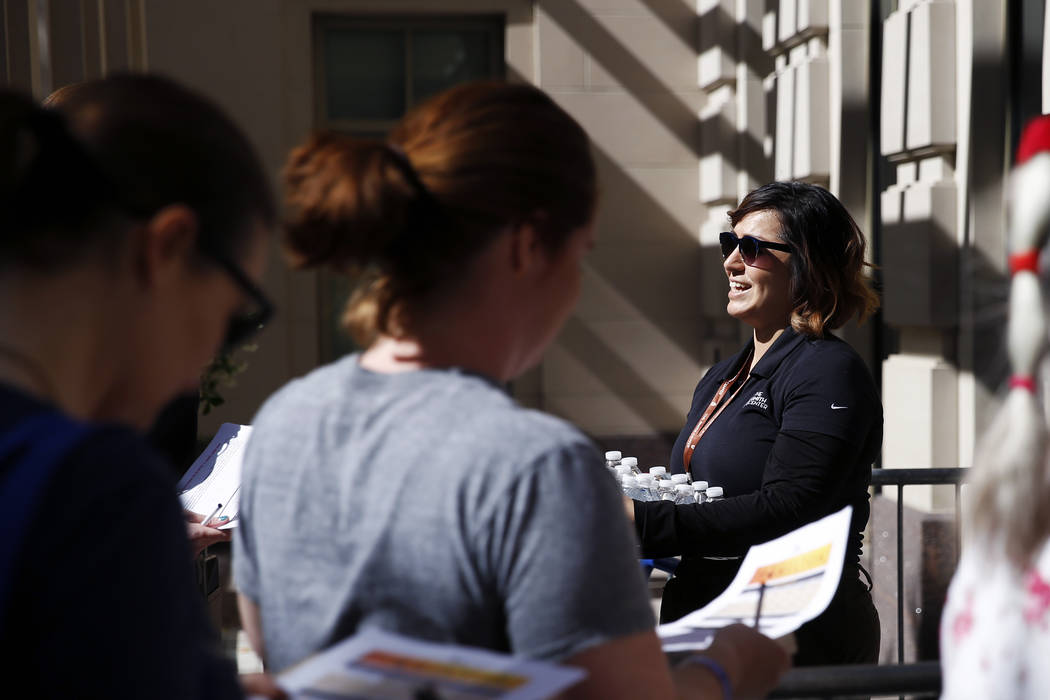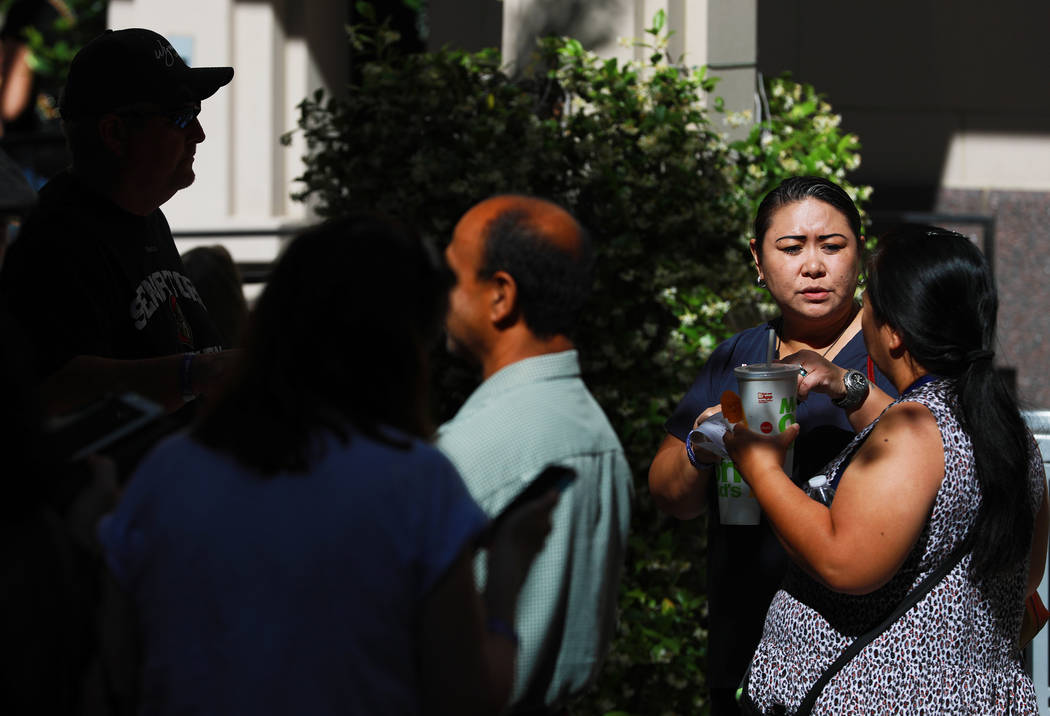 The quest to be "in the room where it happens" — The Smith Center's Reynolds Hall during "Hamilton's" May 29-June 24 run — began hours before tickets to the Tony-winning musical went on sale to the general public at 10 a.m. Saturday.
Prospective audience members began lining up Friday night at The Smith Center box office for the chance to see the Tony- and Pulitzer Prize-winning musical about "10-dollar founding father" Alexander Hamilton.
By the time the box office opened, an orderly line ran along Symphony Park Avenue, around the corner to Promenade Place and the Discovery Children's Museum — and into the courtyard separating the museum from The Smith Center's Boman Pavilion.
Riunite Hood lined up at 4 a.m. Saturday.
"I've never seen the show; I don't know much about it," she said. "But my 12-year-old daughter is a big fan. She's seen YouTube videos and listens to the music. So I'm doing this to surprise her. She doesn't even know I'm here. We're just gonna bring her to the theater one night and she's gonna freak out."
Katelyn Lieberman and Andrew Nieto joined the line at 10 a.m.
"I listen to the soundtrack constantly, like every day for the last month," Lieberman said. "And a month ago, I saw it was coming here and was like, 'We have to go.' "
About 10 box-office terminals were open to accommodate waiting customers. Box-office phone lines were closed until 10 a.m. Saturday — and busy immediately afterward.
One patron who called the box office about 90 minutes after ticket sales began connected (after 15 tries), was 24th in line and bought tickets after an 11-minute wait.
Long before tickets went on sale for "Hamilton's" monthlong Las Vegas run, however, Smith Center officials urged audiences to buy online.
"We're really excited at how well the online buying process went," said John McCoy, The Smith Center's performance marketing director. "We're thrilled all the systems stayed in place and did what they're supposed to do."
The online "Hamilton" ticket watch began just after midnight Saturday, when prospective patrons who had signed up at the center's website received an email with a countdown clock and helpful hints.
Just after 10 a.m., another email arrived with a computer-generated line ID, leading to a "virtual waiting room," complete with a green line graph depicting a walking figure striding ever closer toward a virtual box office.
About two hours after online ticket sales began, online advisories alerted waiting buyers that seats in the $69-$194 price range were unavailable, with only premium $569 Gold Circle seats left — and only single seats at that.
A few minutes later, another message popped up: "Tickets for 'Hamilton' are no longer available (online). Additional seats may be made available at a later date." In addition, a limited number of $10 "HAM4HAM" lottery seats will be available prior to each of "Hamilton's" 32 Smith Center performances.
Tickets will be mailed to patrons two weeks before the performance, giving Smith Center officials time to review the orders, McCoy said — and to verify the four-ticket limit for each address.
Contact Carol Cling at ccling@reviewjournal.com or 702-383-0272. Follow @CarolSCling on Twitter. Review-Journal staff writer Janna Karel contributed to this report.