Opera Las Vegas, Sin City Opera each offer holiday concerts
December 14, 2017 - 3:19 pm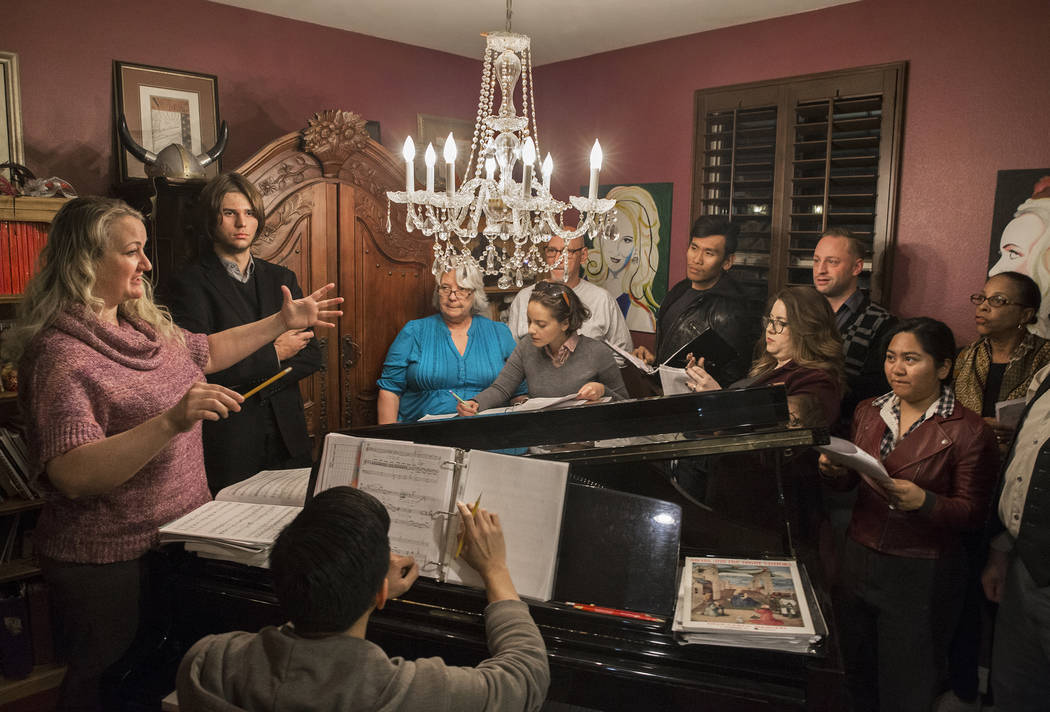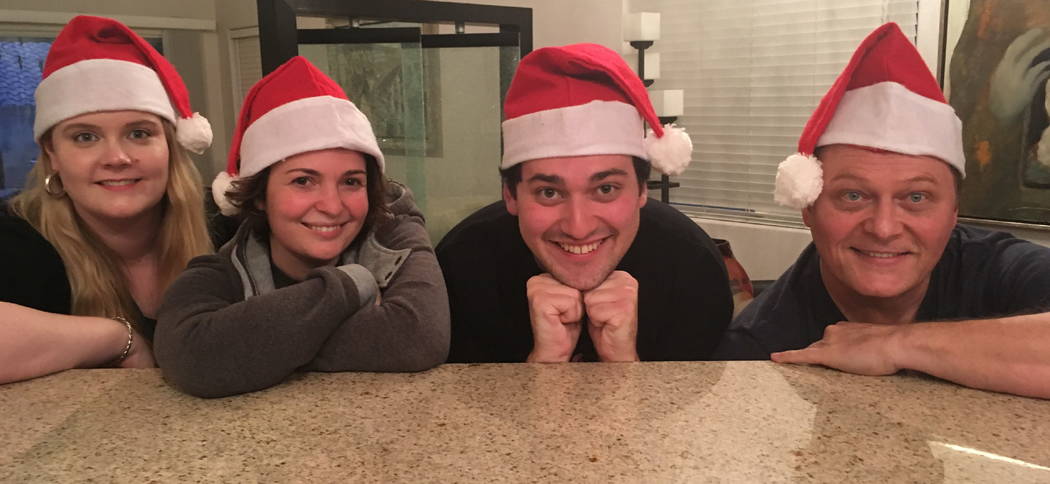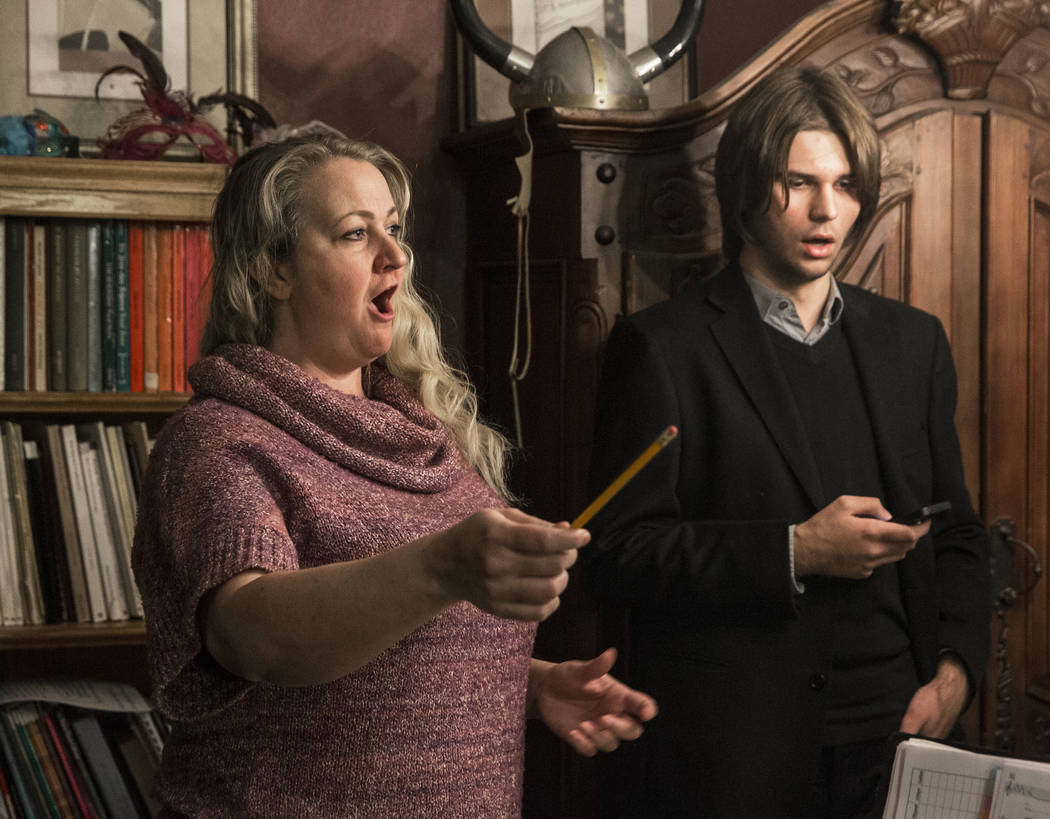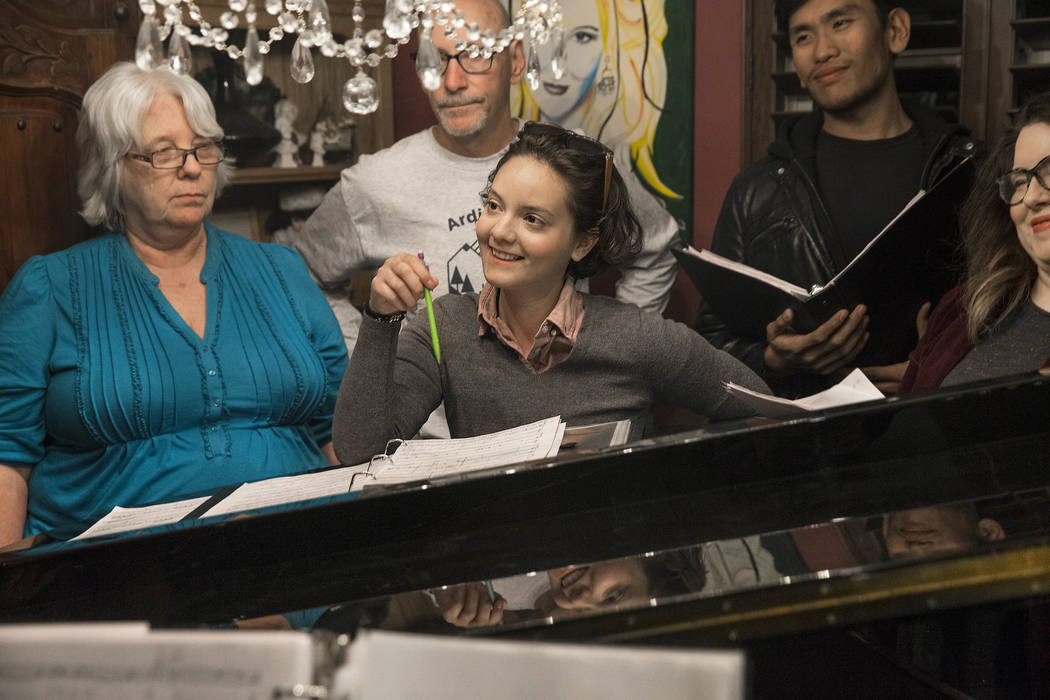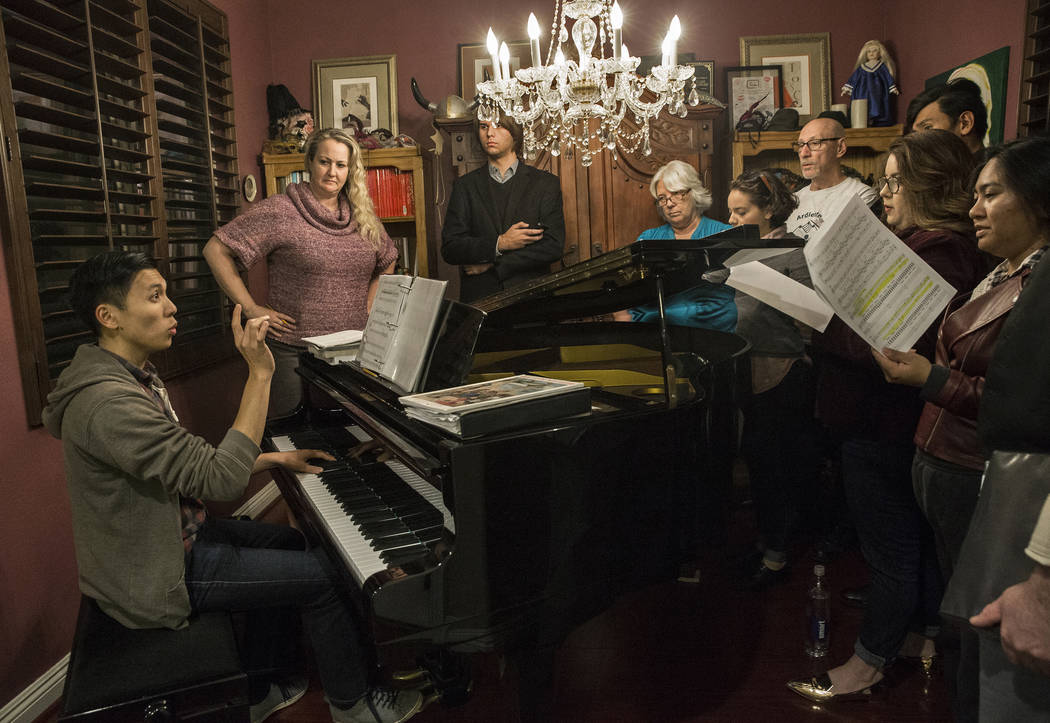 It's twi-night doubleheader time for music fans as Opera Las Vegas and Sin City Opera offer separate holiday concerts — one in the afternoon, one in the evening.
Neither one, however, is all opera all the time.
Opera Las Vegas' fifth annual "Holiday on Broadway" — Saturday afternoon at the Clark County Library — serves up a bountiful buffet of seasonal songs from stage and screen, from ubiquitous ("White Christmas") to obscure (Remember "Cold Enough to Snow" from the 1993 movie "Life With Mikey"? Didn't think so).
And, true to its title, "Christmas at the Opera" finds Sin City Opera singers performing Christmas-related excerpts from, among other works, Puccini's "La Boheme" and Menotti's "Amahl and the Night Visitors" on Saturday night at the Charleston Heights Arts Center.
The Sin City program also features such familiar carols as "Angels We Have Heard on High" and "O Holy Night." But don't expect to hear "Holly Jolly Christmas" and other popular holiday tunes.
"We've learned some things over the past seven years" Sin City Opera has presented holiday concerts, says artistic director Skip Galla, noting "what works and what doesn't."
What works, he explains, is "Christmas and holiday classics." But when "we tried to do some holiday favorites, we learned we should not be trying to sing pop."
In part, that's because opera sometimes requires sacrificing dramatic elements "for the sake of the voice," he explains. "It's hard to go back and forth." Besides, "it's not really what our audience wants out of us."
Instead, Saturday's "Christmas at the Opera" audience will hear excerpts from Massenet's "Werther" (inspired by Goethe's novel "The Sorrows of Young Werther"), some of which takes place on Christmas Eve.
One of the featured melodies, "Noel! Jesus vient du naitre," is a Christmas carol, including in "a really lovely little scene" that gives SCO "the opportunity to show off younger singers" who participated in SCO's summer camp, Galla notes.
Christmas Eve also provides the backdrop for the "La Boheme" segment — and its rapturous Puccini melodies — as impoverished poet Rodolfo and neighbor Mimi fall in love, then join Rodolfo's bohemian friends at a Paris cafe to celebrate the holiday.
As for Menotti's "Amahl" — which was commissioned by NBC and launched "The Hallmark Hall of Fame" in 1951 — the English-language one act ranks as the go-to Christmas opera, Galla notes.
After all, it takes place in Bethlehem, just after the birth of Jesus, where the title character — a disabled boy who walks with a crutch — spots a star "as big as a window" and later encounters a trio of resplendent kings who inquire, "Have You Seen a Child?"
Opera Las Vegas' Clark County Library matinee promises a 45-minute revue of "famous and not-so-famous" holiday songs from stage and screen, general director James Sohre says.
For every "We Need a Little Christmas" — a seasonal perennial from Jerry Herman's "Mame" — there's a "Shalom," from Herman's Americans-in-Israel Broadway debut, 1961's "Milk and Honey."
The four singers headlining the "very intimate, interactive" performance also will inspire audience participation, from a "White Christmas" singalong to an audience clap-along for "December the 25th," from the 1970 movie "Scrooge."
All the songs being sung "have to have the right lilt … and the right spirit," Sohre says. Whether "joyous and uplifting" or "bittersweet," the holiday tunes "have to touch your heart."
'Holiday on Broadway' celebrates merry melodies
You undoubtedly know "A Christmas Story," the 1983 movie adaptation of humorist Jean Shepherd's tale of young Ralphie — and his dream of finding a genuine Red Ryder BB gun under the tree.
But do you know "A Christmas Story: The Musical"?
Before Benj Pasek and Justin Paul won an Oscar for "La La Land" and a Tony for "Dear Evan Hansen," the songwriting team wrote the score for the "Christmas Story" musical.
You can catch a live-for-TV rendition Sunday night on Fox — but you can hear its title tune as part of Opera Las Vegas' "Holiday on Broadway" on Saturday afternoon at the Clark County Library.
It's "my very favorite obscure song in the show," notes Opera Las Vegas' general director James Sohre, who's overseeing the revue and providing piano accompaniment.
Pasek and Paul's contribution to holiday-musical music is hardly the only undersung song featured in the show.
Burt Bacharach and Hal David's score for the 1968 Broadway musical "Promises, Promises" includes the hit "I'll Never Fall in Love Again." But "Holiday on Broadway" includes "Christmas Day," which Sohre describes as "a nice jazz waltz" that, in the show, was heard in the background when one of the show's characters turned on a radio.
Along with such holiday classics as the Oscar-winning "White Christmas," introduced in 1942's "Holiday Inn," or "Seasons of Love" (from 1994 Tony winner "Rent"), the revue includes the likes of "December Time" (from 2011's "Death Takes a Holiday") and "Lovers on Christmas Eve," featured in the 1980 sexual-revolution satire "I Love My Wife."
Overall, Sohre says, "we're trying to avoid all the things you hear endlessly on elevators."
Contact Carol Cling at ccling@reviewjournal.com or 702-383-0272. Follow @CarolSCling on Twitter.