'Pippin' searches for his corner of the sky in NCT's season finale
Updated April 27, 2018 - 3:56 pm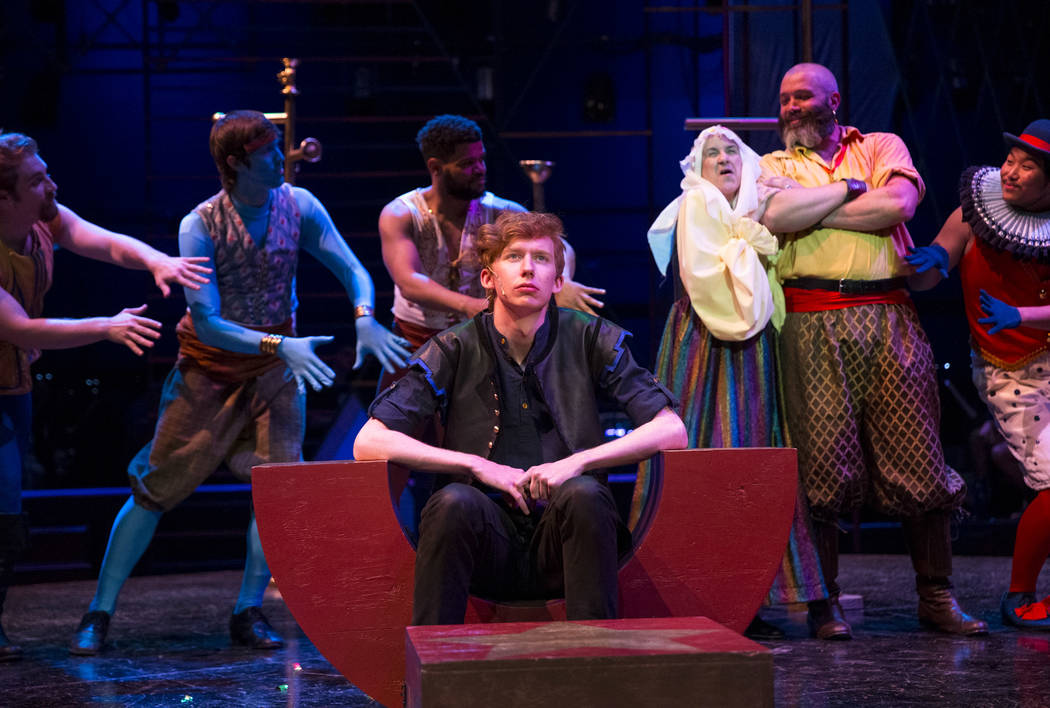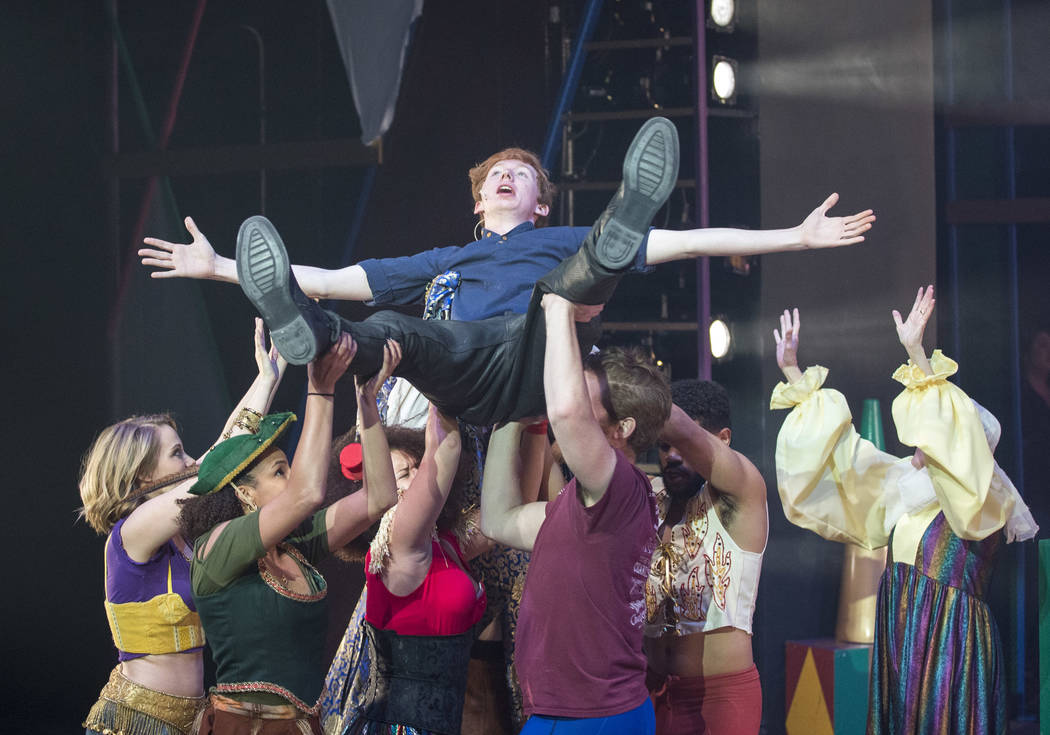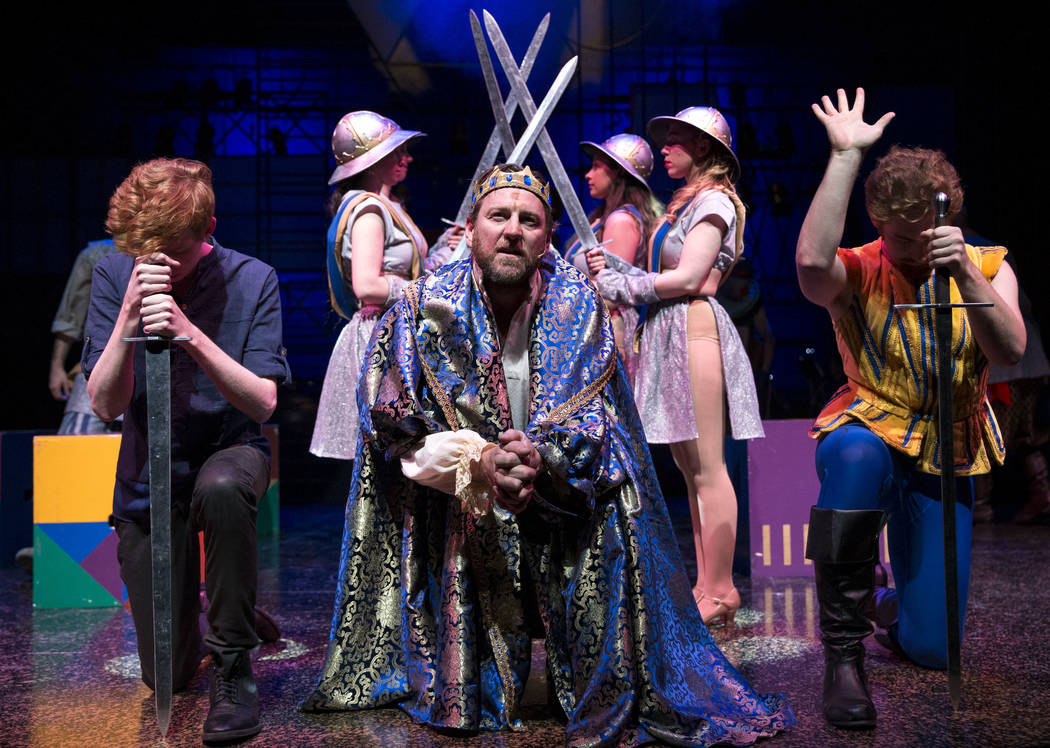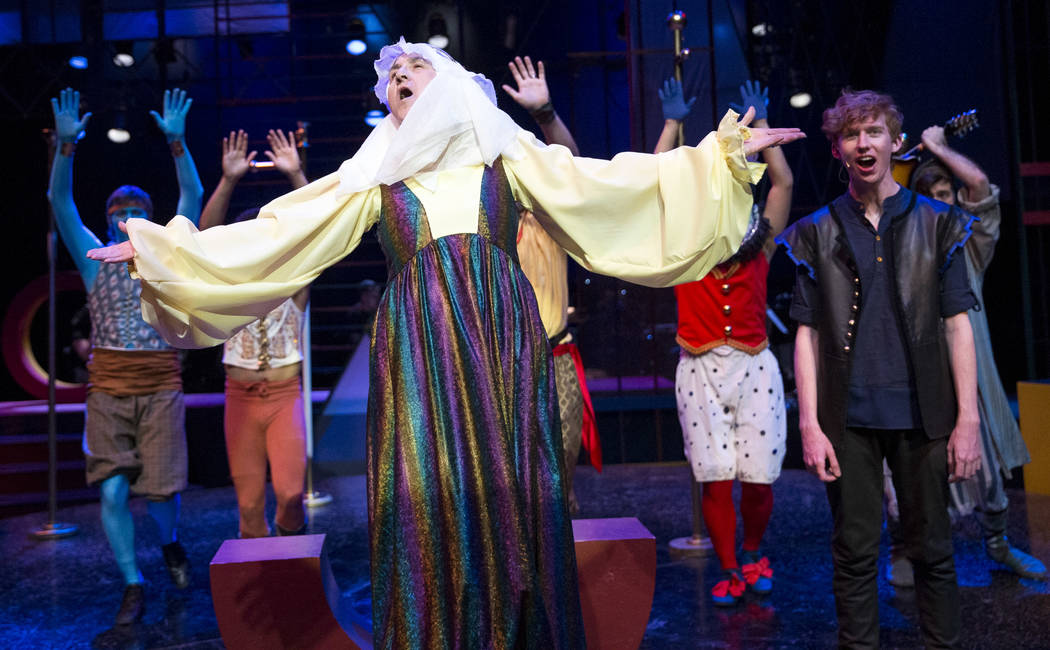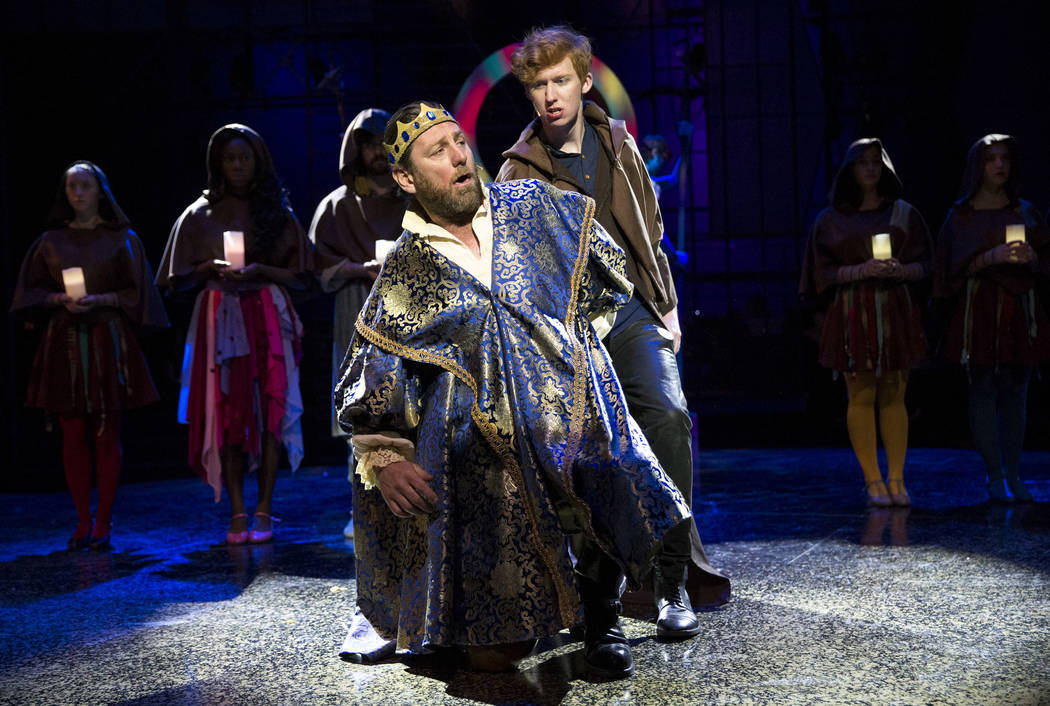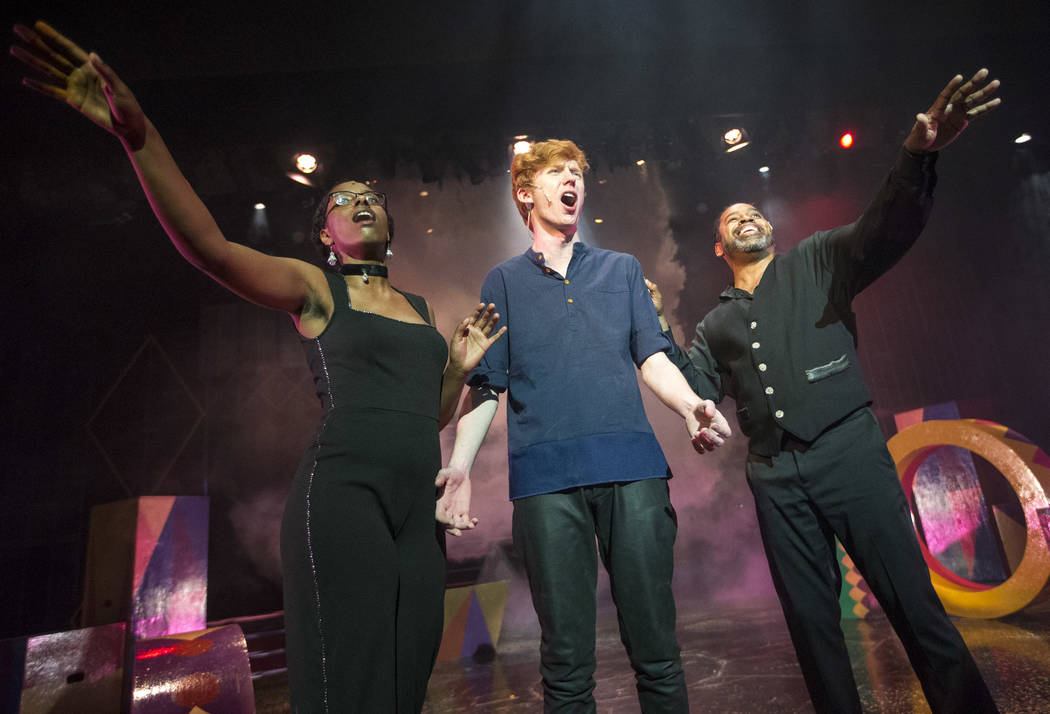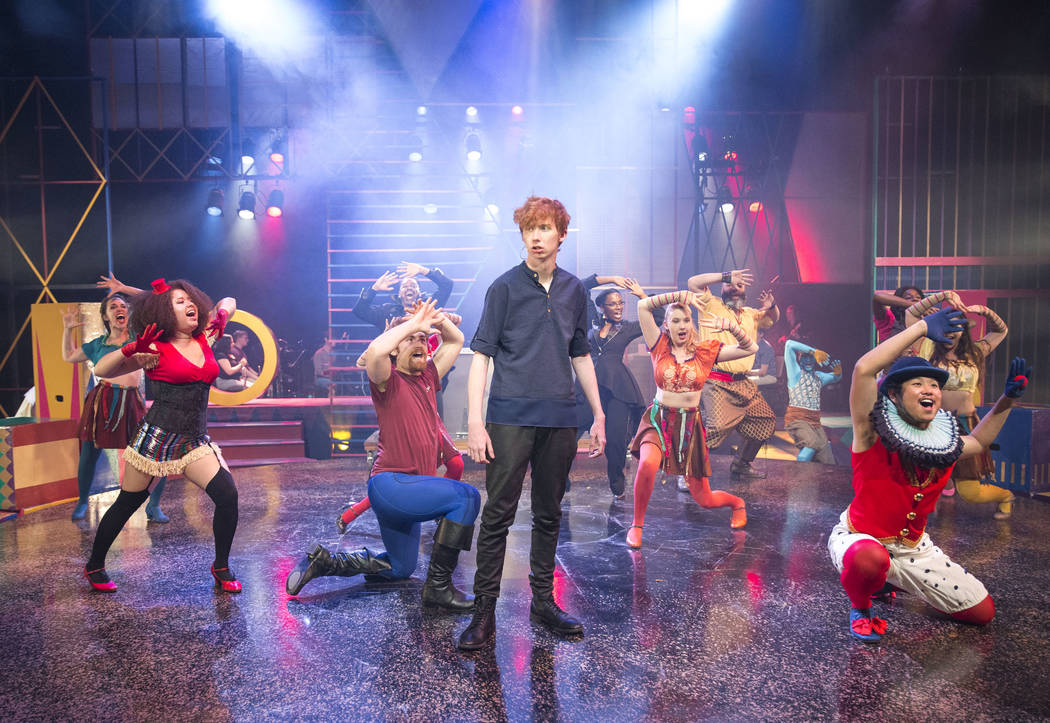 Like Shakespeare's Hamlet, Pippin is a prince — the son of the medieval king Charlemagne.
Unlike Hamlet, however, Pippin's looking for his "Corner of the Sky." As he reasons in the aforementioned song, "So many men seem destined to settle for something small, but I won't rest until I know I'll have it all."
Pippin's journey in search of "having it all" inspires Nevada Conservatory Theatre's production of the musical, which opens an eight-performance run Friday at UNLV's Judy Bayley Theatre.
"Pippin" itself has been on quite a journey since the show's 1972 debut, which was helmed by legendary director-choreographer Bob Fosse, who won Tonys for his direction and choreography. Four decades later, the show returned to Broadway, winning a best revival Tony Award in the process.
For NCT's "Pippin" director, Michael Lugering, the question is "how does a play have an afterlife?"
Lugering, who teaches acting at UNLV, loved parts of the '70s version, which featured a hippie-like, counterculture vibe — embodied by, among others, Pippin's grandmother Berthe (Sherri Brewer), who's departed the palace for a simple country life.
Yet, the director acknowledges, "there are aspects of the original, which I adore, that appear dated."
The Tony-winning revival, by contrast, employed a literal life's-a-circus structure, transforming Pippin's picaresque journey of self-discovery into a Cirque-style carnival featuring acrobats, jugglers, tumblers and trapeze artists.
"Not a skill set that we have," Lugering notes, citing the simplicity of the NCT production's set — a series of simple painted cubes arranged, and rearranged, on a turntable — that's "kind of magical."
Overall, NCT's production focuses on what he calls "the meat of the piece," which makes room for domestic conflicts — between Pippin and his father, his stepmother and others.
Add the various temptations offered by the devilish Leading Player (Keith Dotson and Delius Doherty share the role, for which Ben Vereen won a Tony in the original production), who presents Pippin with alternate visions of life: one filled with fame and power, another with such simple joys as "sweet summer evenings, hot wine and bread, sharing your supper, sharing your bed …"
Helping Pippin discover the latter: winsome widow Catherine (Alyssa Tortomasi), who describes herself as "your average, ordinary kind of woman … others as nice you meet often, I know — at least once or twice every decade or so."
Composer Stephen Schwartz avoided the dreaded sophomore slump with "Pippin," the follow-up to his first Broadway score, "Godspell." Schwartz's later Broadway forays include a minor musical you may have heard of, "Wicked." (He also has three Oscar-winning songs to his credit, from the animated features "Pocahontas," "The Hunchback of Notre Dame" and "Prince of Egypt.")
Schwartz and librettist Roger O. Hirson revisited some of their work for "Pippin's" Broadway revival, the composer noted in a 2014 interview prior to "Pippin's" Smith Center tour stop.
"We revisited every aspect of the show to make it work for contemporary audiences," Schwartz said. (For example, some of the musical's sardonic war references were inspired by the Vietnam War, but apply equally well to contemporary conflicts in Afghanistan and beyond.)
"I have a lot of faith in audiences, (who) come to something to be entertained," the composer said, "but also to be engaged, to be told a story they can relate to and care about, (that) can speak to them about their own lives."
Or, as Lugering comments, "The part that interests me is helping Pippin find his corner of the sky — even if it's not where he thought it was."
NCT salutes founder
"Pippin" opens an eight-performance run Friday at UNLV's Judy Bayley Theatre, closing Nevada Conservatory Theatre's season.
But "Pippin" also honors the memory of NCT's founder, UNLV professor emeritus Robert Brewer, who died in May 2017.
"We dedicate this production of 'Pippin' to our late colleague Prof. Robert (Bob) Brewer, who left this world last spring to find his very own 'Corner of the Sky,' " reads a memorial tribute on display at the theater. "At UNLV, our fondest memories of Bob's significant achievements are his commitment, passion and leadership of the Nevada Conservatory Theatre (NCT)."
Brewer, who arrived at UNLV in 1989 to head a new musical theater program, founded NCT in 2003 and served as its artistic director in its early years.
The goal was to "train students at the highest level," explains "Pippin" director Michael Lugering, who's taught stage and screen acting at UNLV since 1991. "Could we blur the line between academic and professional theater?"
At NCT, students work with professional actors "and not simply (as) apprentices and walk-ons," Lugering notes. (For example, "Pippin's" title character is played by undergraduate Ryan Baker; professionals who have appeared in NCT productions include Sandy Duncan, Sally Struthers and Armin Shimerman — alias Quark, the Ferengi bar owner of "Star Trek: Deep Space Nine," who played Scrooge in 2015's "A Christmas Carol.")
As NCT's artistic director, Brewer directed more than 30 productions — and encouraged Lugering to direct a musical. After he suggested "Pippin," Lugering contacted Brewer's widow, Sherri, and told her, "I'm going to dedicate it to Bob and I want you to play Berthe,' " the title character's life-affirming grandmother. Sherri Brewer has "done 20 shows at UNLV."
Following Friday's performance, Lugering will make a brief speech to the audience — which is expected to include some of Brewer's friends and family, the director says.
It may be "Pippin's" opening night, he acknowledges, but Brewer's "legacy is more important than this individual show."
Preview
■ What: Nevada Conservatory Theatre's "Pippin"
■ When: 7:30 p.m. Friday and Saturday, 2 p.m. Sunday; also 7:30 p.m. May 3-5, 2 p.m. May 5-6
■ Where:Judy Bayley Theatre, UNLV, 4505 S. Maryland Parkway
■ Tickets: $27.50-$33 (unlv.edu/nct)
Contact Carol Cling at ccling@reviewjournal.com or 702-383-0272. Follow @CarolSCling on Twitter.