'Pokémon Go Tour' stop to draw thousands to Sunset Park
Updated February 16, 2023 - 6:57 pm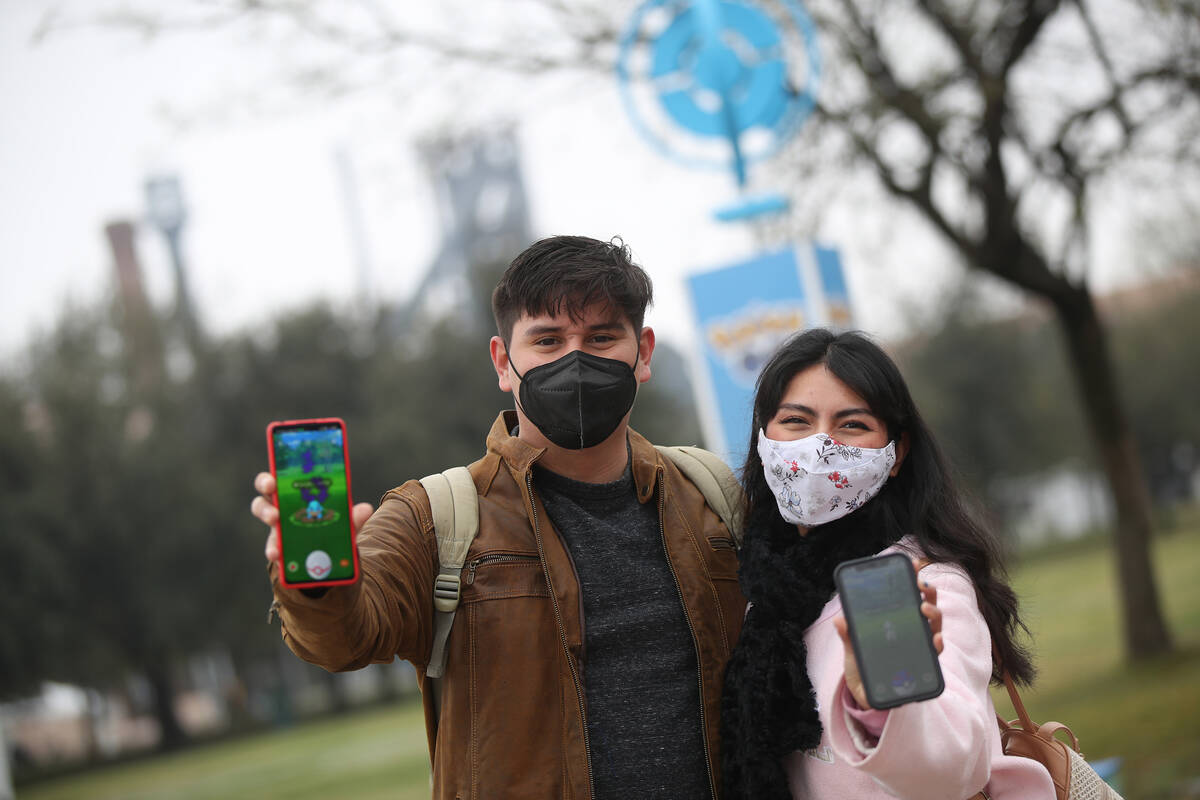 Pokémon Go trainers from around the world will arrive in Las Vegas this weekend.
The "Pokémon Go Tour: Hoenn" visits Sunset Park on Saturday and Sunday. Some 50,000 tickets have been purchased for the sold-out, two-day extravaganza. Pokémon Go, an augmented reality mobile game, gives players a chance to encounter, catch and battle Pokémon and other trainers in the real world.
The annual event visits cities worldwide to bring trainers together.
"We look for places where our players are, and this part of the U.S. is pretty good for us," said Humberto Kam, director of live events at Niantic. "Vegas just has a destination appeal. We figured our trainers would be able to come and enjoy Pokémon and enjoy a really cool city. Part of what we try to do with all our apps and games at Niantic is to encourage exploring the world. Vegas is a location that has a lot to explore beyond our events, and that made it a natural fit."
Sunset Park in particular lent itself to transforming into a Pokémon haven.
"We wanted a place that had character," Kam said. "Sunset Park really has that natural character and open spaces that gave us a canvas to bring the story of Hoenn to life."
Attendees will have two days filled with plenty to do, including raids, increased chances of encountering shiny Pokémon, the chance to catch Pokémon with special location cards and some Las Vegas-specific events, including a scavenger hunt and coded quests.
Attendees can also meet notable local trainers, take photos with Pikachu and Eevee, grab an exclusive event T-shirt and more.
Just be prepared for a marathon event: The experience can be overwhelming for first-time attendees. "Be sure to pace yourself," Kam said. "Especially if it's your first time, sometimes you feel like you have to do everything."
While this weekend's event is sold out, the Feb. 25-26 "Pokémon Go Tour" global event will give trainers around the world a chance to participate for free, with optional paid elements for expanded gameplay.
"Players will be rotating through spawns of the different Hoenn regions," Kam said. "You'll be able to catch all the Pokémon from that generation. There will be special event eggs people can hatch by walking during the weekend. If you complete special research tasks, players can have an influence on a global level on whether primal Kyogre or primal Groudon appear in raids."
This weekend's event is part of a busy weekend for nerd culture in Las Vegas. The LVL Up Expo takes place Friday through Sunday at the Las Vegas Convention Center.
"There's something magical about being with hundreds, if not thousands, of people who share your love of fandom," Kam said. "When crowds gather for a movie premiere or camping out for a book release, there's just an energy that you don't get when you're by yourself."
Contact Lukas Eggen at leggen@reviewjournal.com. Follow @LukasEggen on Twitter.