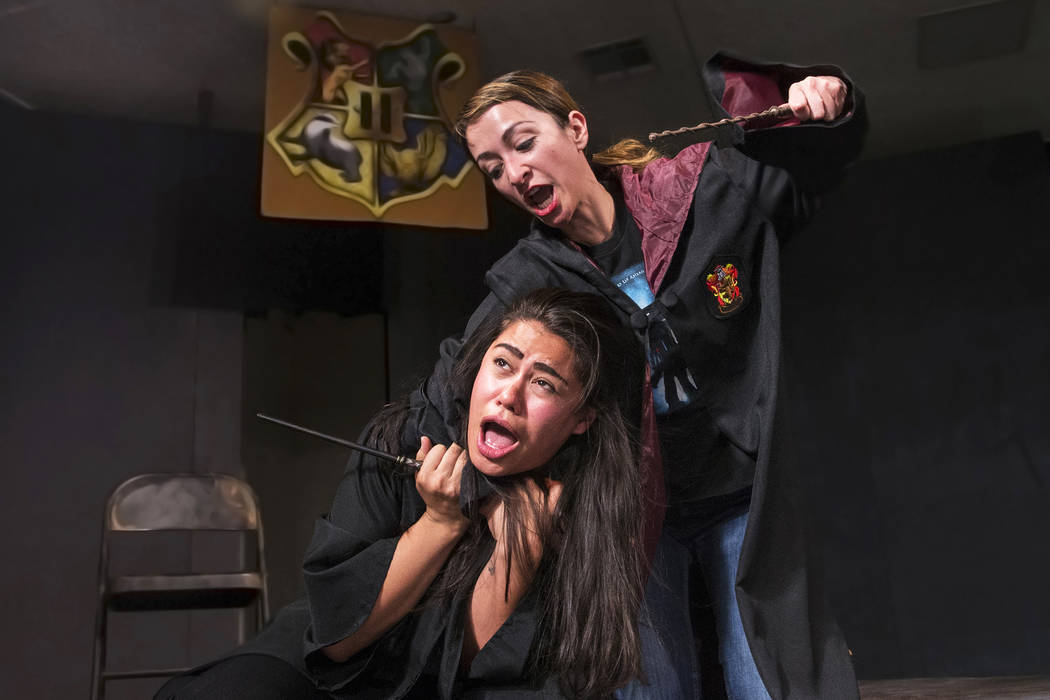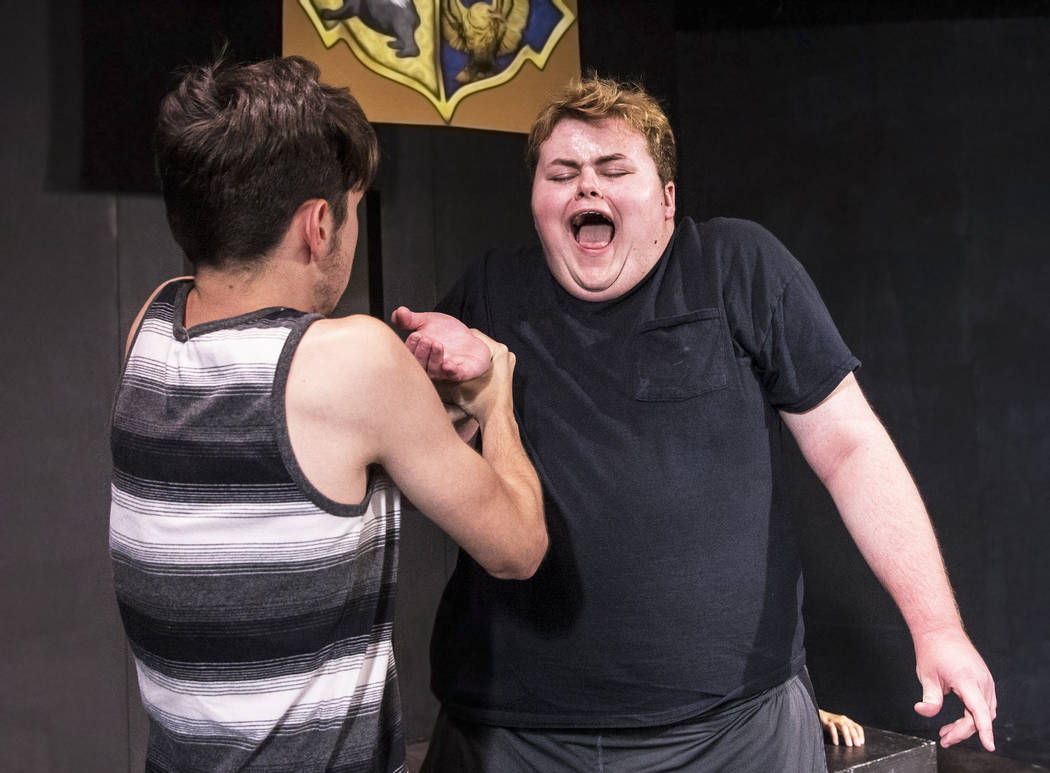 Dedicated fans waiting — and waiting — and waiting — at their local bookstore for the release of their favorite saga's grand finale.
Longtime pals pulling the plug on the fantasy fan club they formed in college. With one holdout.
A couple at a crossroads turning to an alternate-universe quiz to help them sort out their problems.
And a pair of jelly beans — named Booger and Vomit — pondering their existence as "The Last Beans in the Box."
Just some of the colorful characters who pop up in "The Potter Plays," a compendium of Harry Potter-inspired one-acts debuting at Majestic Repertory Theatre through July 8.
Don't expect the boy wizard and his pals to battle Lord Voldemort on stage, however.
The eight playlets — subtitled "Unauthorized Tales from the Wizard World" — may be inspired by the adventures of J.K. Rowling's boy wizard and his friends (and foes) at Hogwarts School of Witchcraft and Wizardry, but they don't focus on Rowling's characters.
"They're not fanfiction," cautions "Potter Plays" director Troy Heard, Majestic's artistic director. Instead, the plays deal with "the fans and their engagement" with the Potter saga.
The eight "Unauthorized Tales" — intended for mature audiences — were chosen from more than two dozen submitted after Majestic put out a social media call for the short works.
"We could've done a play that's been done a thousand times," Heard says, "or do something different."
Half of the "Potter Plays" were created by local writers, including one Las Vegas Academy student; the other winning writers hail from Los Angeles, New Zealand and the Midwest, according to Heard.
LVA senior Julia Dreitzer, 17, wrote "Marauders No More" — about 30-something University of Chicago alumni, all but one of whom realizes "they're too old to be this into Harry Potter," she explains. (Their fearless leader, however, remains "in denial.")
When Dreitzer saw the call for submissions on Facebook, she thought, " 'OK, I have to do this,' " she admits. (Dreitzer wrote two "Harry Potter"-inspired plays, but only "Marauders" — which "taught me how to write for older audiences" — made it into the "Potter Plays" lineup.)
Eight actors will portray multiple characters, some of whom are definitely on the edge.
In "The Last Beans in the Box," for example, performers Cory Covell (who's also Majestic's production manager) and Noah Keeling play the title characters, Vomit and Booger — the sole survivors from a box of Bertie Bott's Every Flavour Beans, where the flavors range from chocolate and blueberry to farm dirt and earwax.
That particular one-act is "Harry Potter by way of Samuel Beckett," Heard says of the "absurd" and "existential" playlet.
"It's just so random," comments Covell, alias Vomit.
"It's like my favorite part of doing the show," Keeling adds. His character Booger is "so messed up in the head; it's fun to be a little bit crazy." Not to mention that "I get to put that I played a booger on my resume."
Clearly, "it's a magical realm," Heard says of the Potterverse that inspired "The Potter Plays."
For starters, "everyone loves a good fantasy," he says. But "it's based on human emotions. It's a perfect coming-of-age story. Not everyone has a happy ending. And it's a great adventure."
In short, "a complete hero's journey." Even if one hero happens to be named Vomit, not Potter.
Bringing the 'Potter Plays' universe to life
A banner from Hogwarts School of Witchcraft and Wizardry hangs suspended over the stage.
Familiar school scarves and wizard-worthy robes provide convincing costuming.
But it's the intensity that helps bring various "Potter Plays" to life at downtown's Majestic Repertory Theatre through July 8.
During a recent rehearsal, director Troy Heard observes as cast members run through selected one-acts that make up the world-premiere lineup.
In "Marauders No More," a group of Potter fans who have been meeting since college discuss "the value and importance of growing up and moving on," to quote a line of dialogue from Julia Dreitzer's script. Except for their fearless leader, who can't believe his friends are deserting him.
And in "7/21/07," by Steven Korbar, two women line up at their local Barnes & Noble bookstore, trading quips and observations while awaiting the release of author J.K. Rowling's Harry Potter finale, "Harry Potter and the Deathly Hallows."
Chasing young interlopers away, the first-in-line fanatic declares, "I'm going to be the first person in all of Chatsworth to own 'Deathly Hallows.' "
As the two women trade comments on their single status — one recalls a disappointing date at a Quidditch fantasy camp — director Troy Heard tells the performers, "There's a moment we haven't found yet. What a shock these two women aren't married."
And as Evan Baughfman's "The Last Beans in the Box" contemplate cannibalism (candybalism?) when a fellow jelly bean cracks open, they trade philosophical observations.
"No one is ever truly equal," one surviving jelly bean tells the other. "That's the way the world works."
Contact Carol Cling at ccling@reviewjournal.com or 702-383-0272. Follow @CarolSCling on Twitter.