'Raisin in the Sun' retains power at The Smith Center
January 11, 2018 - 5:13 pm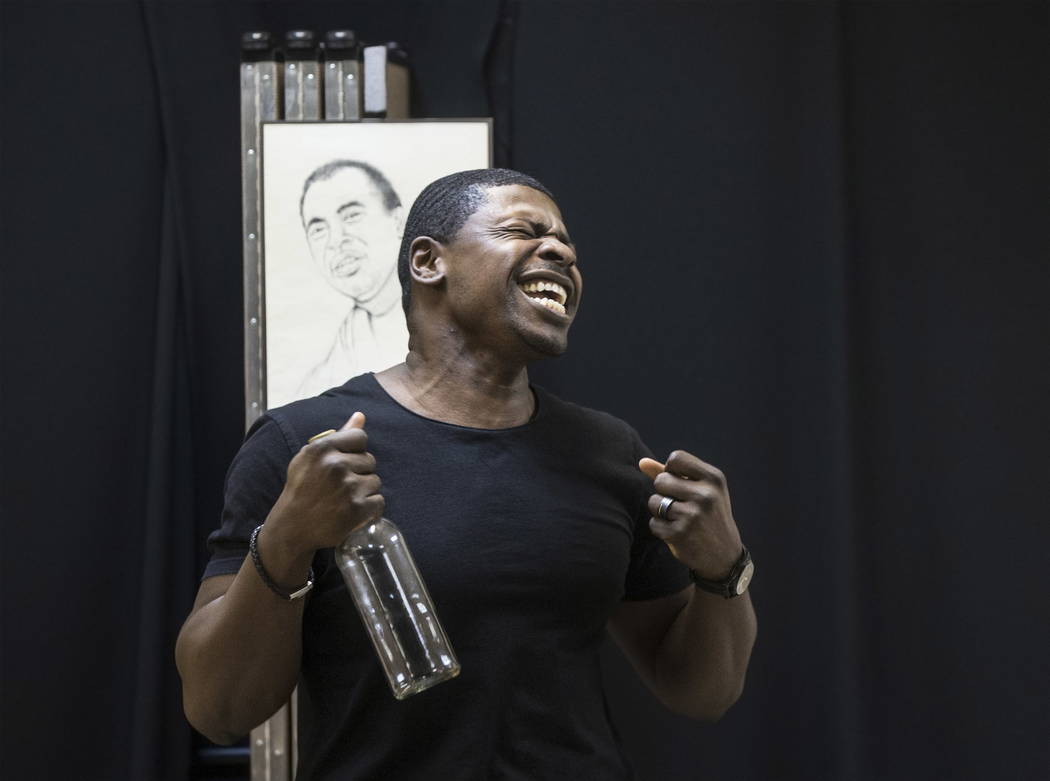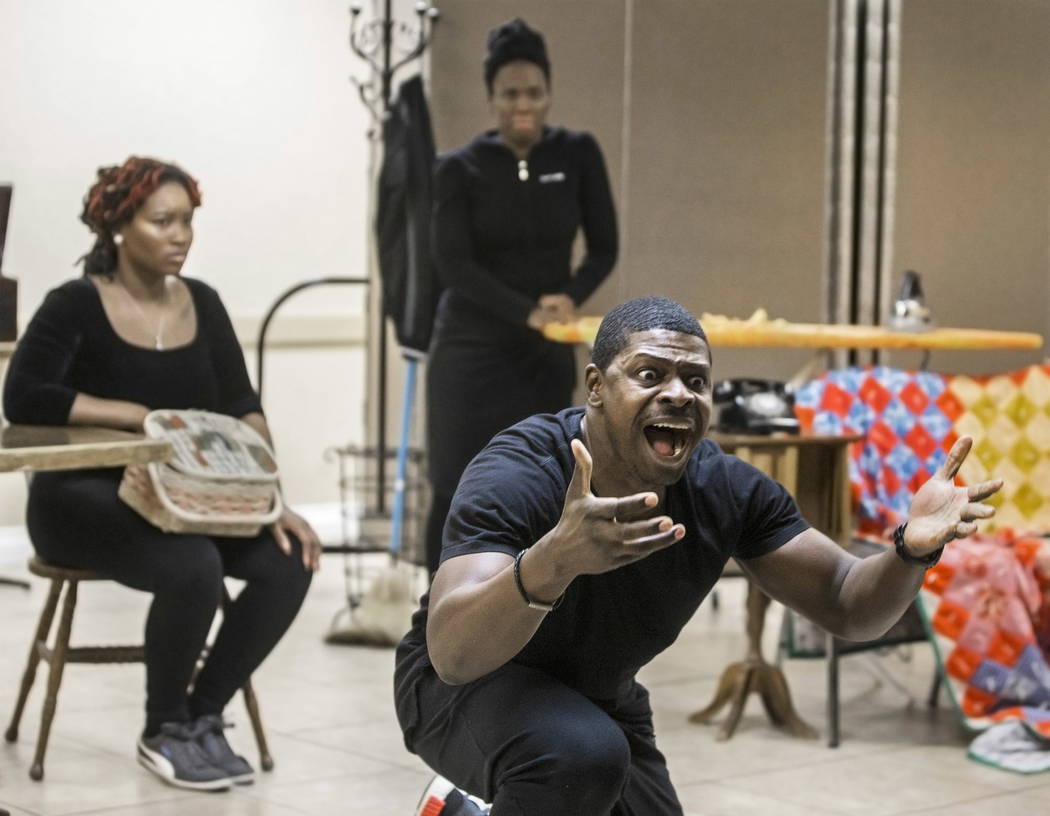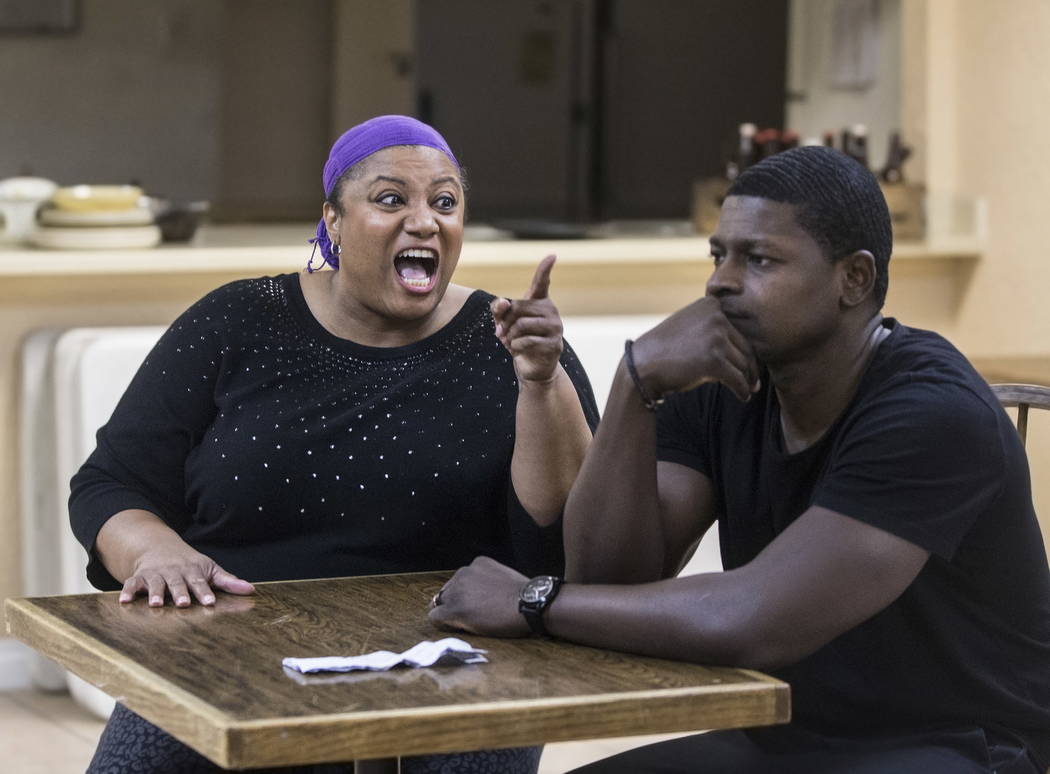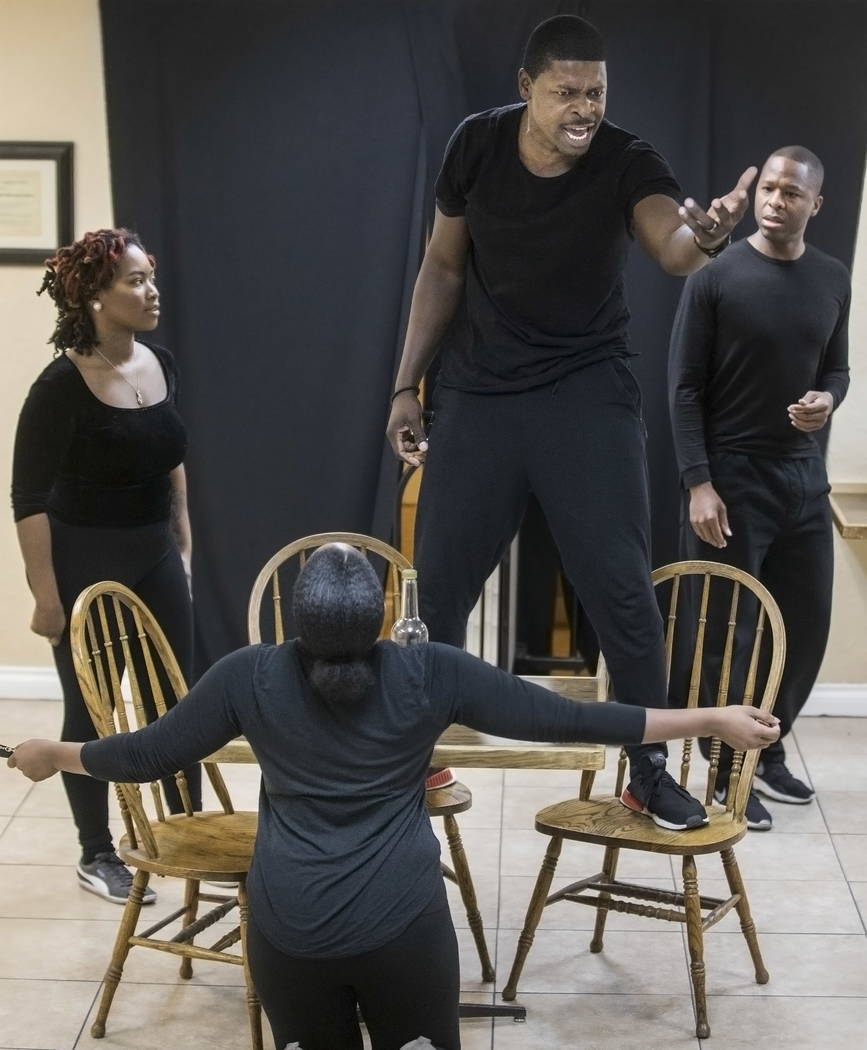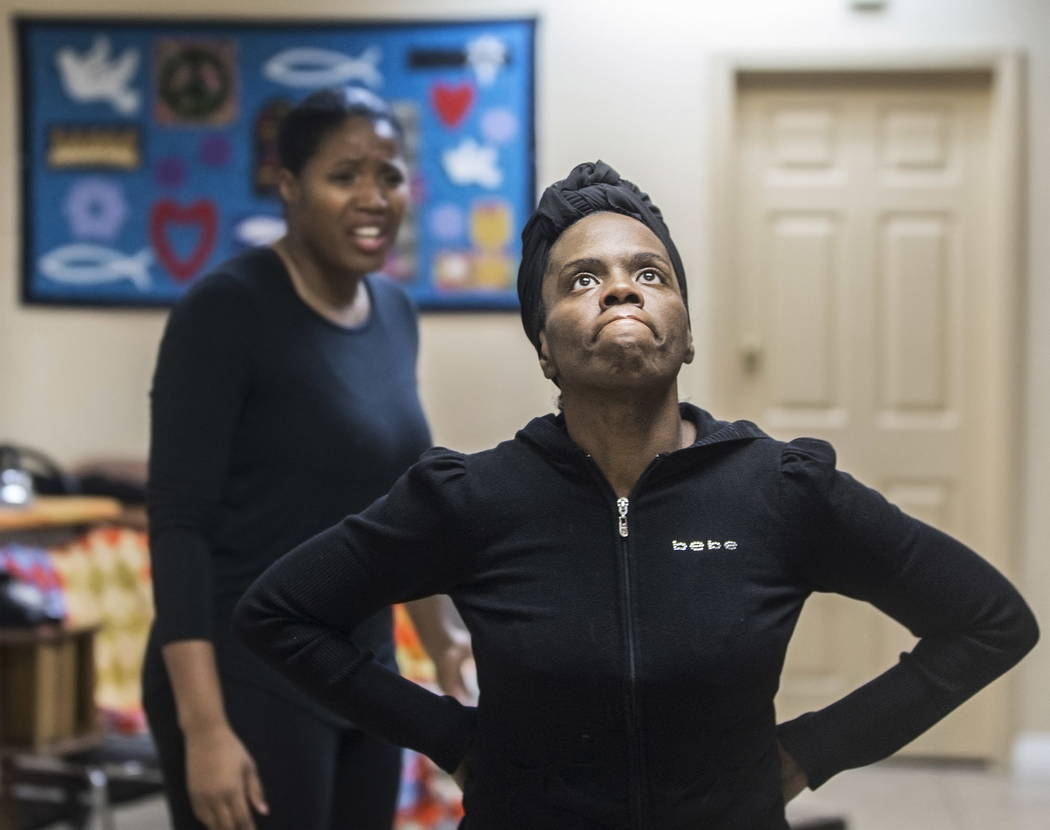 Dreams deferred.
Everybody has them. Everybody struggles to make them come true.
But not everybody has the power to bring them to life.
Playwright Lorraine Hansberry, who died in 1965 at 34, had that power — and demonstrated it for all time with "A Raisin in the Sun."
The tale of a Chicago family's struggles with poverty, racism — and, at times, each other — has resonated with audiences since its 1959 Broadway debut, which featured a rising star named Sidney Poitier. (Since then, actors from Denzel Washington to Sean "Puffy" Combs have played Poitier's role of Walter Lee Younger.)
Director Torrey Russell toyed with the idea of modernizing the play's post-World War II setting for this weekend's Smith Center production, but ultimately opted "to stick with the classic" version, presented by Broadway in the HOOD (Helping Others Open Doors).
It took him "a good month and a half" to decide, he notes. "I thought, how great would it be to do Act 1 in the 1950s and Act 2 in 2018." Especially because, "reading the script over and over," Russell found "some nuances that are quite relevant to our country" now, including "how being financially strained can ruin a family divided."
Ultimately, however, Russell decided against any contemporary gimmicks — "pink flamingos," he calls them — that would distract from the universal impact of Hansberry's play.
After all, "to a certain degree, it's most Americans' story of some sort," he maintains. "Everyone in the audience is able to connect at some point with every character."
The play takes place in a cramped tenement apartment shared by three generations of the impoverished Younger family. Matriarch Lena (Toni Ellis and China Hudson alternate in the role) is "trying to keep her family together by any means necessary," Russell says, but "she's getting old."
Sharing the too-close quarters: Lena's son Walter Lee (John Joseph), who's barely making a living as a limousine driver, plus his wife Ruth (Tianna Lewis), his son Travis (Azyon Brooks) and his sister Beneatha (Tiffany Thompson).
The imminent arrival of a $10,000 insurance check could be the family's salvation. Walter wants to invest in a liquor store, but mama Lena would rather use the money for a new home in a better neighborhood — a white neighborhood.
Along with generational conflicts, "A Raisin in the Sun" also explores such issues as feminism, class differences, notions of black beauty and black Americans' varying attitudes toward their African roots, from acceptance to indifference.
When "A Raisin in the Sun" debuted, it was the first play written by an African-American to open on Broadway in more than 50 years. As writer James Baldwin later observed, "Never before, in the entire history of American theater, had so much of the truth of black people's lives been seen on stage."
A 1961 movie version (in which Poitier and co-stars Ruby Dee, Diana Sands, Claudia McNeil, Louis Gossett Jr. and Ivan Dixon reprised their stage roles) followed. So did 1989 and 2008 TV adaptations, along with Tony-winning 2004 and 2014 Broadway revivals.
Not to mention the Tony- and Pulitzer Prize-winning "Clybourne Park," a spinoff set just before — and 50 years after — the original play's events. Or "Raisin," a Tony-winning 1973 musical adaptation of Hansberry's original.
Broadway in the HOOD considered staging the "Raisin" musical, Russell admits, in part because "musicals sell." But while "everyone does musicals, it's the straight plays that have the power."
And "A Raisin in the Sun" retains that power, he comments, even "in a microwave world, where we want everything instantly."
Lorraine Hansberry: young, gifted and black
Write what you know.
With the Broadway classic "A Raisin in the Sun," Lorraine Hansberry definitely did.
Hansberry based her award-winning drama on her own childhood experiences when she and her family moved to an all-white Chicago neighborhood.
Neighbors, who had signed a restrictive covenant excluding blacks from the area, attacked Hansberry's family, but they refused to move unless a court ordered them to do so; a 1940 U.S. Supreme Court decision, Hansberry v. Lee, ruled restrictive covenants illegal.
The granddaughter of a freed slave and the niece of a prominent African-American professor, Hansberry grew up in a middle-class family well aware of civil rights struggles and activist causes.
Her play "The Crystal Stair" focused on a struggling black family in Chicago. It underwent a name change to become "A Raisin in the Sun" — the new title drawn from a line in Langston Hughes' poem "Harlem" that asks, "What happens to a dream deferred? Does it dry up like a raisin in the sun?"
With "A Raisin in the Sun's" 1959 debut, Lansberry became the first black woman to have a play produced on Broadway. When it won the New York Drama Critics Circle Award for best play (over works by, among others, legendary playwrights Eugene O'Neill and Tennessee Williams), Hansberry became the youngest playwright, the first black writer and the fifth woman to win the award.
Hansberry shifted her focus to the civil rights movement in the early 1960s; her second play, "The Sign in Sidney Brustein's Window," opened on Broadway in October 1964 but failed to match "A Raisin in the Sun's" impact.
Three months later, Hansberry was dead at 34, a victim of pancreatic cancer. After her death, her ex-husband Robert Nemiroff adapted her writings and interviews for the stage and called it "To Be Young, Gifted and Black" — a title that singer Nina Simone borrowed for a 1969 song she wrote in memory of her friend.
Preview
■ What: Broadway in the HOOD's "A Raisin in the Sun"
■ When: 7 p.m. Friday, 2 and 7 p.m. Saturday, 3 p.m. Sunday
■ Where: Troesh Studio Theater, The Smith Center for the Performing Arts, 361 Symphony Park Ave.
■ Tickets: $39 (thesmithcenter.com)
Contact Carol Cling at ccling@reviewjournal.com or 702-383-0272. Follow @CarolSCling on Twitter.