RiSE Festival celebrating 5th year of lifting spirits, dreams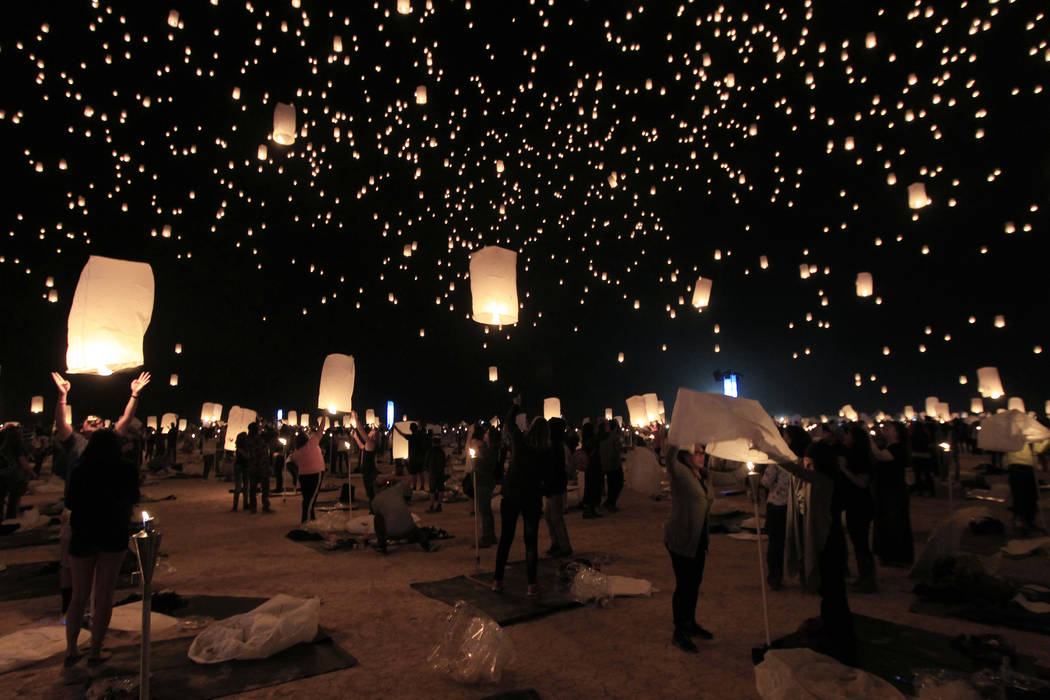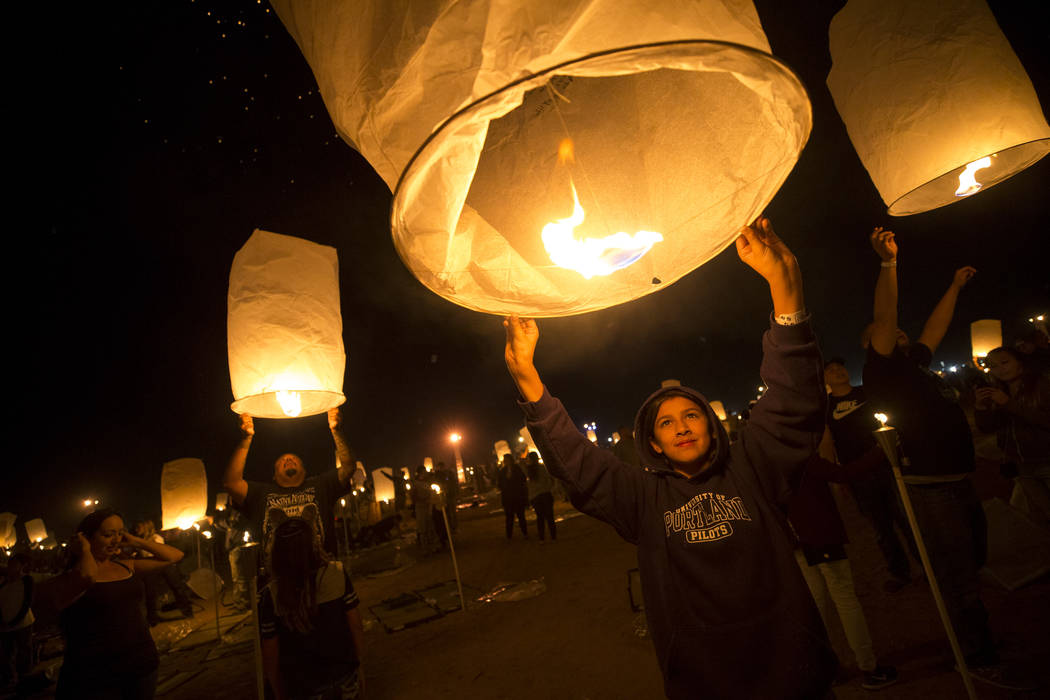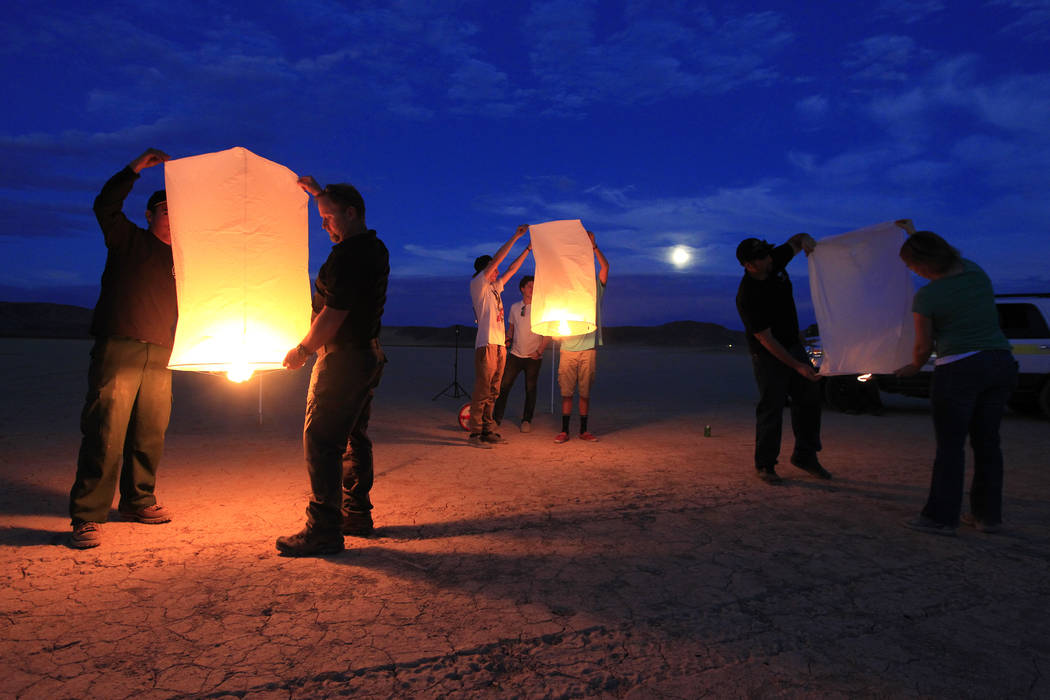 Sure, they're lanterns rising into the nighttime sky. But for RiSE Festival participants, each lantern is a blank canvas that carries into the heavens messages, in the form of drawings or words, that express joy, pain, regret, gratitude, sorrow, hope or any other emotion they need to feel, and share, in that moment.
The ascending lanterns do look pretty cool, too.
The RiSE Festival, an artistic mixture of metaphor and aerodynamics, will celebrate its fifth anniversary Oct. 5 and 6 at the Jean Dry Lake Bed, south of Las Vegas.
Dan Hill, co-founder of the festival, modeled the event after a sky lantern launch he saw in Thailand.
"It was just an amazing experience," Hill said, and one that he wanted to make available to others. The event has become so popular here — organizers call it the largest lantern release event in the world — that Hill said similar gatherings are planned for Australia and Dubai.
In addition to the after-dark lantern release, each day's activities will include live music and other attractions, all aimed at creating a vibe different from rock music festivals and other such outdoor gatherings.
"It's got such a unique atmosphere," Hill said, intended to bring to mind "a wellness resort or yoga studio, or something similar to that."
It's a family-friendly event, too, he said. Music will begin at 3:30 p.m.; the first lantern release is planned at about 8 p.m. People come for a variety of reasons, Hill said.
"We have people who might be mourning a loved one, or celebrating a new child. We have people who are mourning relationships, and we probably have people who come to let go of grief or relationships that have been damaged."
The lantern rise is "really beautiful; RiSE is just the most beautiful event I've ever seen," Hill said. "It's also something that's pretty powerful emotionally. When you watch 20,000 lanterns lift into the air, at that moment it's at once a very private, individual event."
But it's also "a very reflective event," he said. "There's that moment of realizing, 'Wow, I'm not alone, and there are 20,000 people here who are feeling every human emotion possible.' It's absolutely breathtaking, both in terms of symbolism and just how it looks."
The lanterns are biodegradable and designed to burn quickly to limit their travel, Hill said, although crews later also fan out over the lanterns' less than 1-mile-radius of travel to collect them and whatever other trash they find.
This year's festival also marks a return to the Jean Dry Lake Bed, the scene of the inaugural event in 2014. Last year, the festival was held near Valley of Fire State Park, but organizers say they hope to be at Jean for years to come.
Hill expects about 25,000 attendees over the festival's two-night run.
Last year's festival followed the Route 91 Harvest festival shooting, where 58 people died and hundreds more were injured, by just a few days. "For a lot of people, it was a very healing event," Hill said.
He expects that this year's RiSE Festival — which begins four days after the one-year anniversary of the shooting — will serve a similar purpose for at least some attendees.
"For me, it's a little allegorical of the human experience, in general, where all of us are going through something, either the best times or the worst times or somewhere in the middle, but we don't always share that with anyone around us.
"Yet, here we are," Hill said. "A community."
Contact John Przybys at jprzybys @reviewjournal.com or 702-383-0280. Follow @JJPrzybys on Twitter.