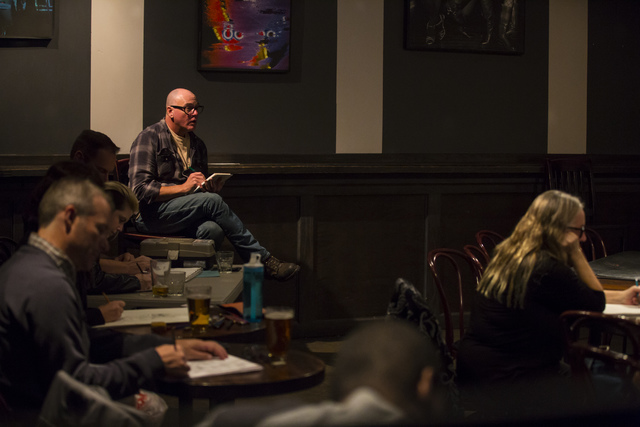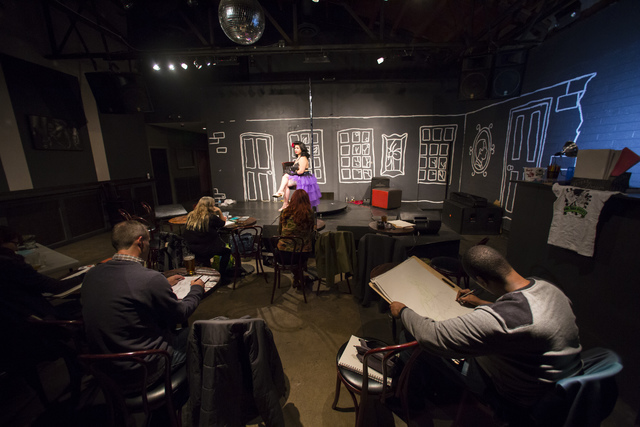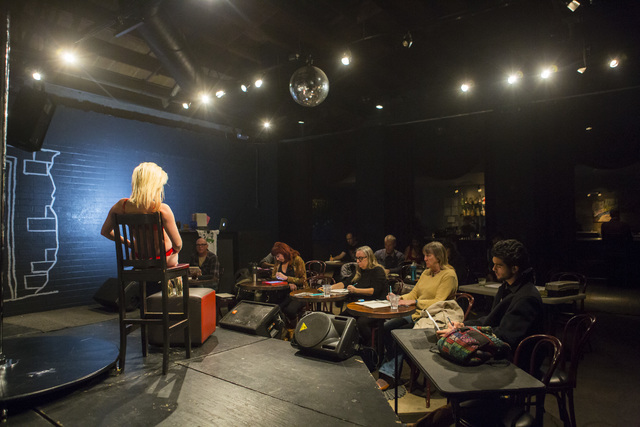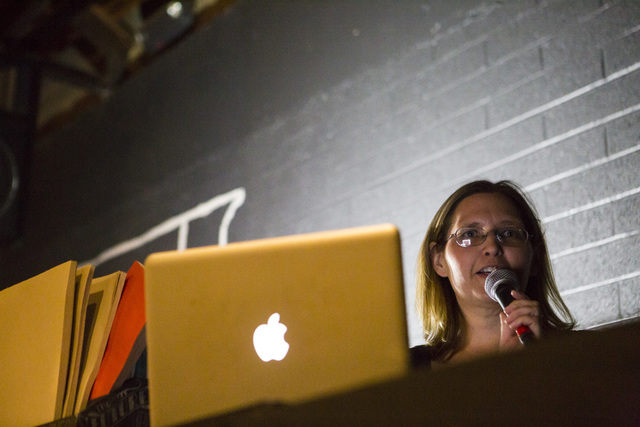 Many art educators contend that drawing from life and, in particular, drawing from the figure is the foundation of all other arts. Others say life drawing is not a means to an end, but an end in itself. Either way, those interested in life drawing have weekly and monthly options in the Arts District.
Stewart Freshwater has been running a weekly life-drawing session for more than a quarter-century, continuing from 7 to 10 p.m. Tuesdays in the Banquet Room upstairs in The Arts Factory, 107 E. Charleston Blvd.
"When Wes (Myles Isbutt) sold the building, I tried to explain to the new management of the building how important I feel life drawing is to the artistic community," Freshwater said. "They agreed, and they've been very accommodating in providing us with a space for the workshop and closet space for our chairs and benches."
The session offers several hours of quiet drawing time with professional nude models. Freshwater provides chairs and drawing benches, which are sometimes called drawing horses. The artists are responsible for their drawing materials and the fee for the session varies from $5 to $8, depending on how many people are there to split the model fee.
What isn't provided is instruction, although there are usually many experienced artists at the session from whom to draw inspiration and advice . The artists often discuss drawing materials and principles between the poses.
"I've been coming regularly for two years and I've learned a lot," said Daniel Miller. "Drawing from life is the best. I can draw landscapes and still lifes, but it's rare to get a model for such a great price."
Typically, the model begins the night with several short poses in rapid succession. As the session progresses, the poses become longer and at times more challenging. While the sessions are similar to those in a fine-arts school, professional training is not a prerequisite for attending the sessions.
"You don't have to be an accomplished artist to come to the sessions," Freshwater said. "We're all here to learn, and the story of the human form is a great teacher."
For more information, contact Freshwater at 702-373-7202 or smfreshwater@earthlink.net.
On the other side of the life-drawing coin is Dr. Sketchy's Anti-Art School from 8 to 11 p.m. on the third Thursday of each month at Artifice, 1025 S. First St. Its origins lie in a rebellion from the quiet, meditative and self-serious aspects of traditional art schools.
"It was started in 2005 by an artist named Molly Crabapple in New York City," said Michele Hengeveld, who organizes the Las Vegas franchise of the national iconoclastic drawing sessions. "She started the movement after dropping out of art school. She wanted a place where you could relax and be with like-minded people and draw and sketch."
Hengeveld took the sessions over from burlesque performer and instructor Cha Cha Velour, who started the local branch. One of her first steps was to move the event to Artifice.
"I thought moving it to the middle of the Arts District would help it grow into a bigger and better life-drawing session," Hengeveld said. "I became infatuated with the Arts District and the arts community as soon as I moved here."
Hengeveld had a attended Dr. Sketchy's sessions in Philadelphia. Her medium of choice is photography, which isn't typically allowed in life-drawing sessions. Many of the Dr. Sketchy's branches allow it, including the one she organizes.
"As long as the photographers aren't using a flash and they aren't disrupting the sessions, I'm fine with it," she said. "Sometimes I even get a chance to do a little myself, between running the event."
As in Freshwater's weekly sessions, the poses start out short and get longer, and the donation varies depending on the number of artists on hand. Beyond that, there are numerous differences. The sessions often are based on a theme and involve elaborate costumes. Hengeveld puts together a playlist and plays pop songs, art school music soundtracks and other tunes. Dr. Sketchy's Anti-Art School often starts with a performance.
"We have a lot of burlesque performers who pose for us and do part of their act at the start of the night," Hengeveld said. "I've had a lot of different kinds of performers here as models, sometimes modeling for the first time. We've had magicians, comics and even a wrestler pose for us."
The sessions also include prizes and little contests for doing things like drawing a model into a theme-appropriate setting.
Visit tinyurl.com/drsketchlv.
Another, more sedate, branch of Dr. Sketchy's is scheduled for 7-9:30 on the first Tuesday of each month at the Boulder City Hotel, 1305 Arizona St. in Boulder City.
Visit tinyurl.com/drsketchbc.
All of the local drawing sessions offer the chance to work from life and expand drawing skills. Life drawing isn't merely for beginning artists. Miller has been a professional artist much of his adult life, but he still feels there is a lot of value to working from a live model.
"Drawing from life teaches you to see," Miller said. "It teaches you to make decisions quickly. You have to when you only have two, five or 10 minutes. It's the creative foundation for doing art."