Smith Center announces 2023-24 Broadway series lineup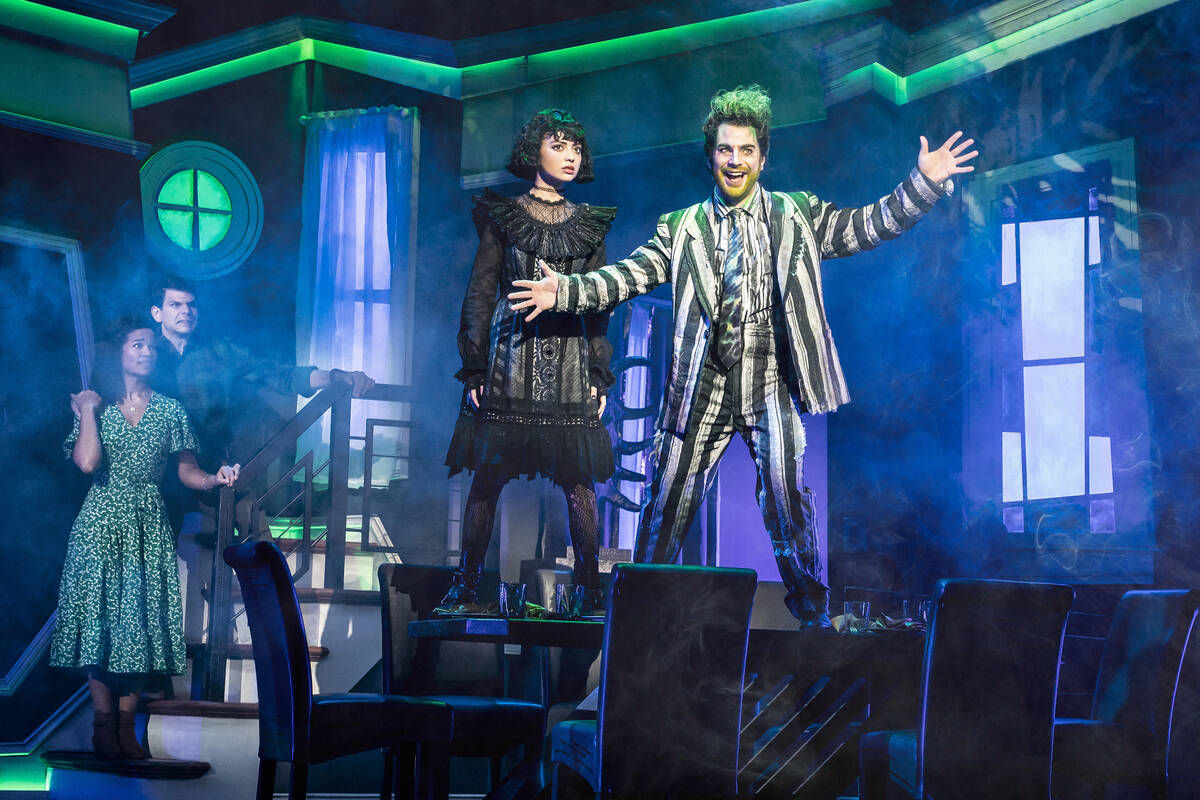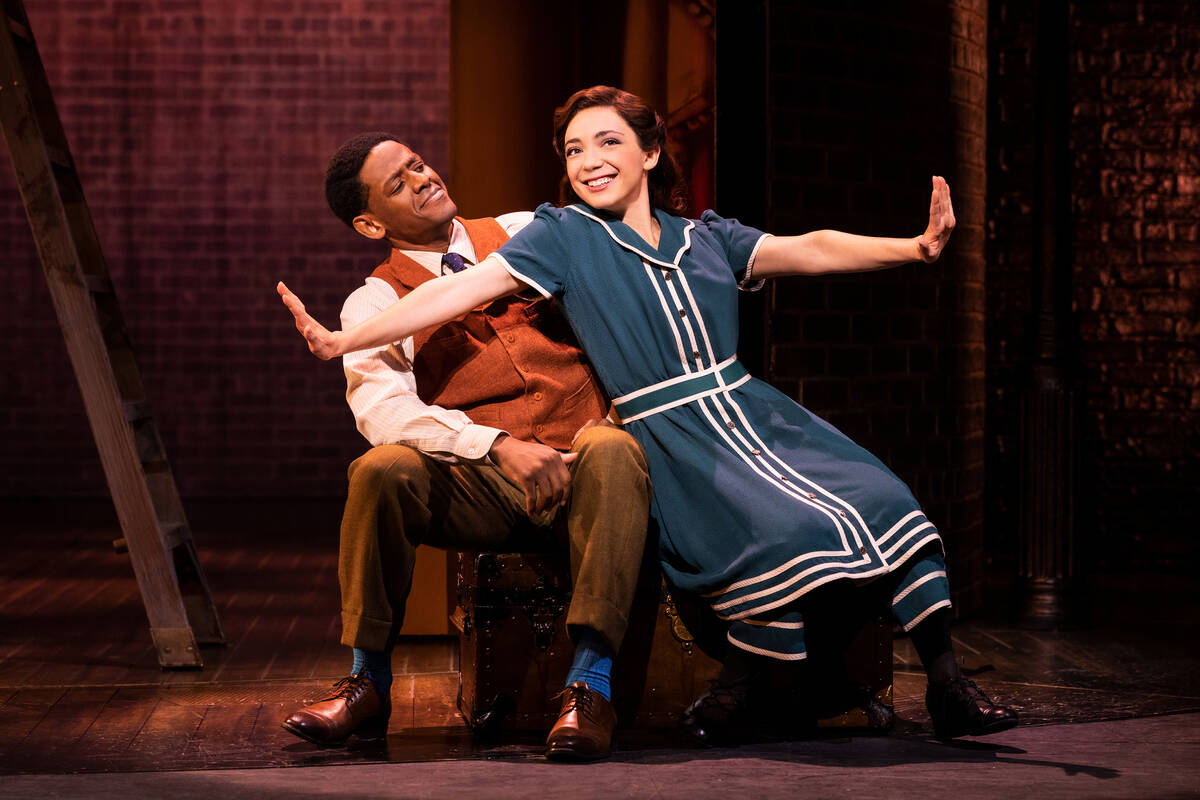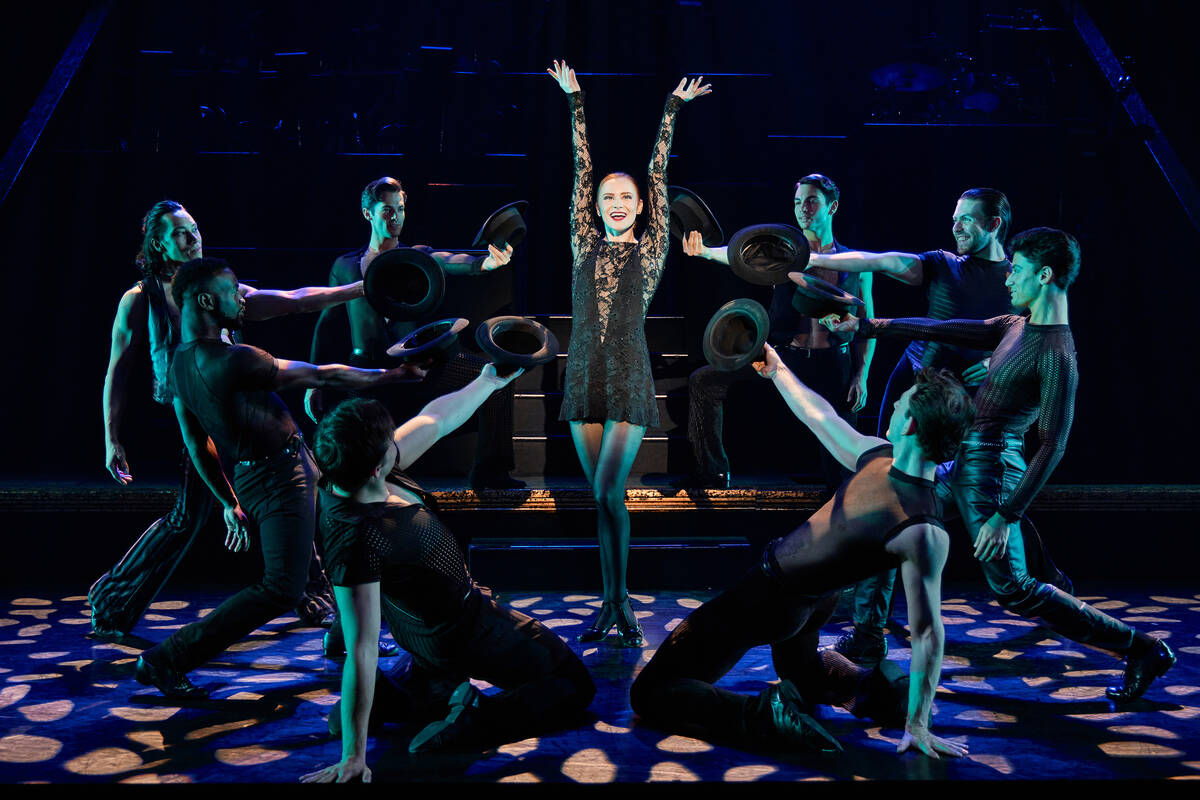 In a season filled with theatrical heavyweights and flashy newcomers, an underdog may end up stealing the 2023-24 Broadway Las Vegas Series.
" 'Girl From the North Country,' " Myron Martin says, "is going to be the one, I think, at the end of the day that people talk about and go, 'I'm glad I saw that.' "
And that's out of an eight-show season at The Smith Center for the Performing Arts that includes the likes of "Les Misérables," "Chicago" and that ghost with the most, "Beetlejuice."
Martin, Smith Center president and CEO, always stresses that the shows he brings in are like children and he "can't love one more than another." But during a chat about the upcoming season, he keeps returning to the production in which the cast performs 20 reimagined Bob Dylan songs while delivering something closer to a play with music than a traditional musical.
Set in a Duluth, Minnesota, guesthouse in 1934 and populated by characters who are just barely getting by, "Girl From the North Country" (June 4-9, 2024) was slapped around by COVID before it could really leave its mark on Broadway.
The show opened seven days before the world came to a screeching halt in March 2020, came back in October 2021 and got in a good three-month run before taking an omicron-induced hiatus, then came back long enough to bow out gracefully with an eight-week run that ended last June.
"I think that says extraordinary things about the producers of 'Girl From the North Country,' " Martin says, "and it also says extraordinary things about the quality of the show, that they weren't going to let it go away."
The upcoming season will be the third since life resumed following the pandemic break, and Martin confirms that, for the most part, things are back to normal at the performing arts venue.
"We're as busy as we've ever been," he says. "These houses are all selling out. Not only for the Broadway series but concerts and dance and other things we do in Reynolds Hall.
"Our audiences are just having a great time," Martin continues. "And they're so thankful that we're able to bring these big shows back for them to get out of the house, come together, convene as a community and have these shared experiences."
The 2023-24 season opens with "Beetlejuice" (Aug. 29-Sept. 3), another production that kept coming back from the dead — so to speak. Based on the 1988 supernatural comedy, the musical limped out of the gate, was granted a new life via TikTok and briefly became a sensation, was knocked down by COVID, kicked out of its home to make room for "The Music Man" and uprooted to a new theater before it closed last month.
Theater's favorite bread thief is back as "Les Misérables" (Sept. 12-17) returns to The Smith Center for the first time since 2013.
— "Ain't Too Proud" (Oct. 10-15) follows The Temptations' growth from the streets of Detroit. "People are going to have so much fun during that," Martin says.
— While "Chicago" (Jan. 16-21, 2024) has played Las Vegas before — most notably during a yearlong run at Mandalay Bay that kicked off in 1999 with Chita Rivera and Ben Vereen and most recently for five nights at The Venetian in 2019 starring Christie Brinkley — the longest-running American musical in Broadway history will be making its Smith Center debut.
— "Funny Girl" (March 26-31, 2024) was in the process of being booked for the upcoming season long before Lea Michele took over the role of Fanny Brice and made the show one of Broadway's hottest tickets. The "Glee" alum obviously won't be part of the touring cast, but Martin still calls the show "a giant title this year."
— "Come From Away" (May 14-19, 2024), the story of what happened when thousands of airline passengers were stranded in a small Newfoundland town on Sept. 11, 2001, last played The Smith Center in February 2019. That production was "one of the favorites here," Martin says.
— Finally, "Peter Pan" (June 18-23, 2024) is making its Smith Center debut with a new version featuring a book rewritten by Native American playwright Larissa FastHorse.
Current season ticket holders may renew now, and others can register their interest in purchasing a new 2023-24 season subscription, at TheSmithCenter.com/Broadway.
Contact Christopher Lawrence at clawrence@reviewjournal.com or 702-380-4567. Follow @life_onthecouch on Twitter.
Broadway series lineup
The Smith Center's 2023-24 Broadway Las Vegas Series at a glance:
— "Beetlejuice" (Aug. 29-Sept. 3)
— "Les Misérables" (Sept. 12-17)
— "Ain't Too Proud" (Oct. 10-15)
— "Chicago" (Jan. 16-21, 2024)
— "Funny Girl" (March 26-31, 2024)
— "Come From Away" (May 14-19, 2024)
— "Girl From the North Country" (June 4-9, 2024)
— "Peter Pan" (June 18-23, 2024)