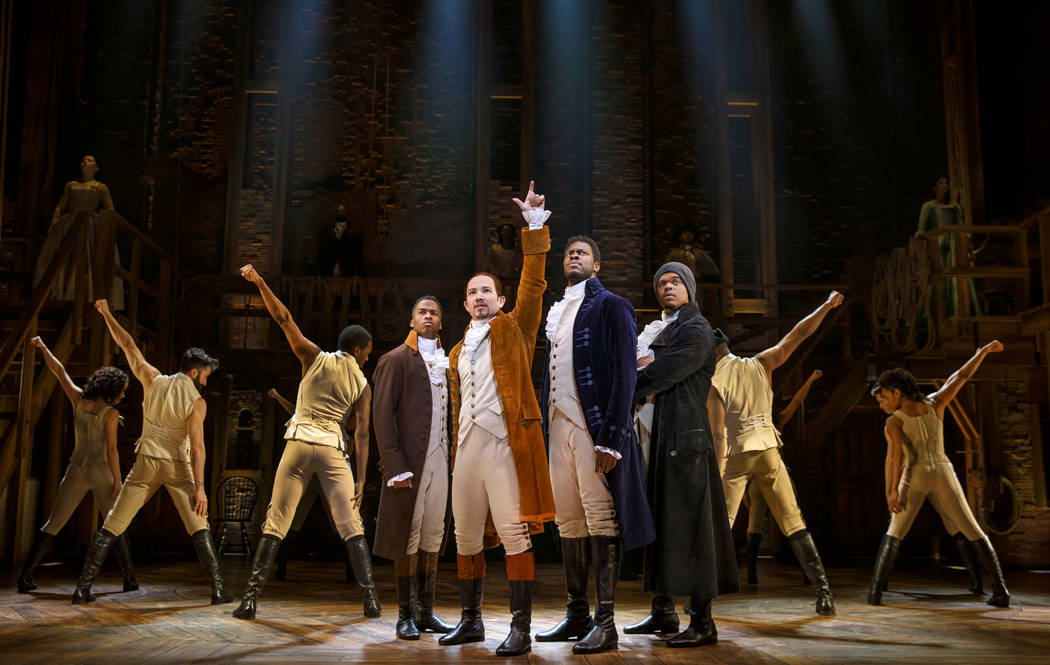 The Smith Center set the stage for Saturday — when "Hamilton" tickets go on sale to the general public — by releasing additional tickets Thursday for sale to season subscribers.
The Tony-winning musical about "10-dollar founding father" Alexander Hamilton opens a month-long run May 29, at The Smith Center's Reynolds Hall.
On Thursday, subscribers could purchase up to two additional tickets for the first two weeks of "Hamilton's" run — if they could find them.
A few hours after sales began at 9 a.m., some performances had no tickets available at The Smith Center's online ticketing site; subscriber hotline callers were advised of wait times topping 1,003-minutes, more than 16 hours.
And when additional subscriber tickets were available, they often were premium Gold Circle seats — at $589 a pop, including a $20 fee. For other shows, seats ranged from $99 to $214 in the third-balcony Gallery; a single orchestra ticket was $194.
"A couple hundred" tickets per show were available for subscribers Thursday, according to John Burnett, Smith Center vice president and chief financial officer. (Smith Center officials declined to provide the exact number of tickets released during Thursday's subscriber presale; if 200 tickets were available for each of "Hamilton's" first 16 performances, that would total 3,200 seats.)
At "some performances, there's less availability because they were already heavily subscribed," said John McCoy, The Smith Center's director of performance marketing.
Overall, "there's heavy demand" for the additional subscriber tickets, Burnett said.
But that's nothing compared to the "huge demand" expected when general ticket sales start at 10 a.m. Saturday — online and by phone, or at The Smith Center box office.
Additional seats will go on sale closer to "Hamilton's" May 29 opening date; the show continues through June 24, with eight performances a week.
The Smith Center website ranks as "the best way" to buy "Hamilton" tickets, because The Smith Center "has a lot more capacity online," Burnett said. "We have a limited number of people here at the box office."
On Thursday, Burnett said he and other Smith Center officials were "knee-deep in preparations" for Saturday's general ticket-sale launch; the center previously completed a server upgrade to keep up with online demand.
All "Hamilton" tickets — whether purchased online, by phone or in person — will be mailed to buyers two weeks before the performance date; each account will be limited to a maximum of four tickets.
Contact Carol Cling at ccling@reviewjournal.com or 702-383-0272. Follow @CarolSCling on Twitter.
General ticket sales
When: Saturday at 10 a.m.
Where: Via thesmithcenter.com or by calling 702-749-2000; or in person at The Smith Center box office from 10 a.m. to 1 p.m.
Additional seats will go on sale closer to "Hamilton's" May 29 opening date.
361 Symphony Park Ave., Las Vegas, NV