Sons of iconic Las Vegas Strip architect carry father's legacy
January 31, 2017 - 11:10 am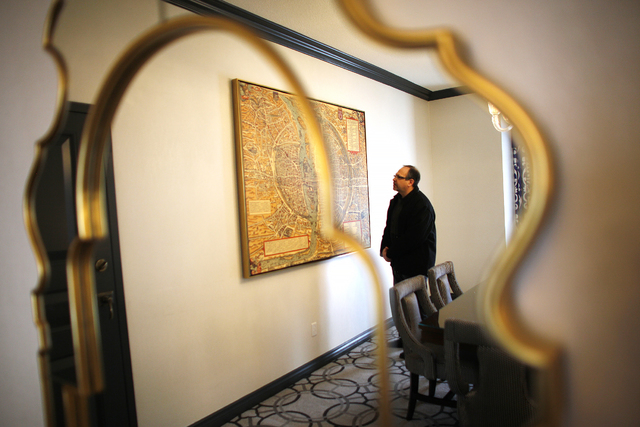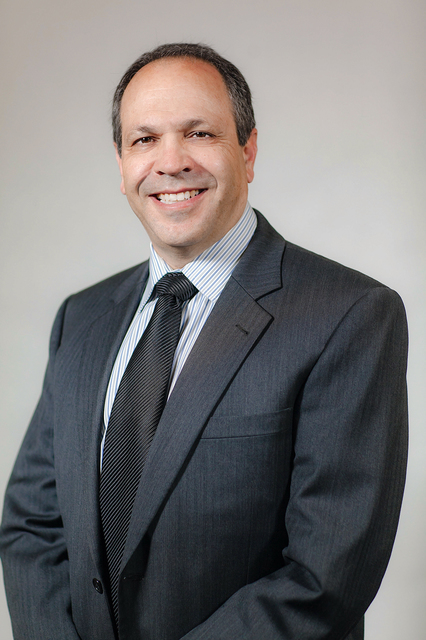 Vegas Voices is a weekly question-and-answer series featuring notable Las Vegans.
Before the lights flickered on in The Mirage's sign or slot machines chimed at Treasure Island or Paris Las Vegas, the blueprints for the resorts sat in front of Joel Bergman.
The architect, who worked with Steve Wynn and later formed his own company — Bergman, Walls & Associates — designed some of the Strip's most iconic properties.
Now, that legacy is in the hands of his sons, Leonard and George Bergman. In this role, they're creating resorts across the Midwest and West and updating rooms closer to home, at Caesars Palace, Paris Las Vegas and Planet Hollywood.
"We're working on thousands of rooms, and we've already completed quite a few thousand of them," says Leonard Bergman, president and CEO of the company.
Since those first properties began dotting Las Vegas Boulevard, the Bergmans have watched the Strip transform into a place where resorts offer everything a visitor could need — conference rooms, nightclubs, pools, restaurants — and those they didn't know they wanted. From Bergman, Walls and Associates' airy office in Henderson, Leonard Bergman talked about the future of hospitality and tourism in Las Vegas.
Review-Journal: Many of your father's most iconic projects were themed resorts and Vegas itself has become somewhat synonymous with themed resorts. What draws people to them?
Bergman: Themed resorts are a fantasy. We all come from basically our homes, our communities and they're designed to suit our daily needs. A themed resort may reflect another place, an adventure, and frankly when the founder of our firm was working with Steve Wynn — that's my father, Joel Bergman — they conceived The Mirage. That was a South Seas theme, then immediately thereafter, it was a huge splash.
RJ: People come to Vegas for a different reason than they would go to L.A. How do you cater to what people's expectations are for Vegas, in everything from the overall resort design to what a room looks like?
Bergman: In L.A. — and I go there — the rooms tend to be a little more business oriented, unless you go toward a resort area like the beach, and then those are set up specifically to cater to the needs of a resort traveler. But there, it's about comfort, bedding, service and not the immediate experience because hoteliers know you're going to come and you're going to go. So it's really about, to me, about comfort and luxury there. Now we have unbelievable comfort, luxury and opulence here at the highest levels. But at the level for the bulk of the rooms, we want everybody to be comfortable, but we also don't want them to stay in the rooms. We want them to go out and experience the resort, because that's where the revenue is primarily generated, whether it be going out for an entertainment experience, as I said, food or beverage, or gaming, from which we still derive about 35 percent of our gross revenue.
RJ: Given that your family has lived and worked in Las Vegas for many years, how have you seen the city change, in terms of the types of tourists who visit and their tastes?
Bergman: I think that there's a couple of demographics. There's an older demographic that's still looking for a gaming experience, and they come here and they play. They often become players because there's perks that go along with that, so all the resorts have players clubs and try and gain customer loyalty.
On the younger side, especially with millennials, we're not really seeing tremendous play, the game manufacturers are really working hard to try and create games that are appealing. I talk to younger folks all the time, inquiring, and they're more interested in playing table games, where they feel like they have a chance, if they believe they have skills.
RJ: People have a specific conception of what Vegas is. Does that make it hard to do something new or do you mainly focus on what works?
Bergman: I think we're always trying to reinvent Las Vegas. I think being static is a recipe for decline. So whether it be the environment, changing games … I think we're always looking for what's new and changing in the market. What is the resort guest looking for? And it definitely is changing, we're watching.
RJ: What do you see the Strip looking like 10 years from now?
Bergman: I think you're going to see some densification. There are projects on the north end of the Strip that are trying to get a head of steam, and I think they will go, and I think you'll start to see infill toward downtown. Downtown is becoming very robust. There's been a lot of improvements in the older casinos down there, the Stevens brothers have just acquired several properties and are working on putting together a new resort that's a serious upgrade to those that are around it. And as they do that, the others will join in.
I'm really very hopeful about that slow, steady infill, and ultimately, I think traffic will be routed off the Strip. I see it becoming more pedestrian, running public transportation up and down and really becoming a much more modern, urbane environment.
Read more from Sarah Corsa at reviewjournal.com. Contact her at scorsa@reviewjournal.com and follow @sarahcorsa on Twitter.