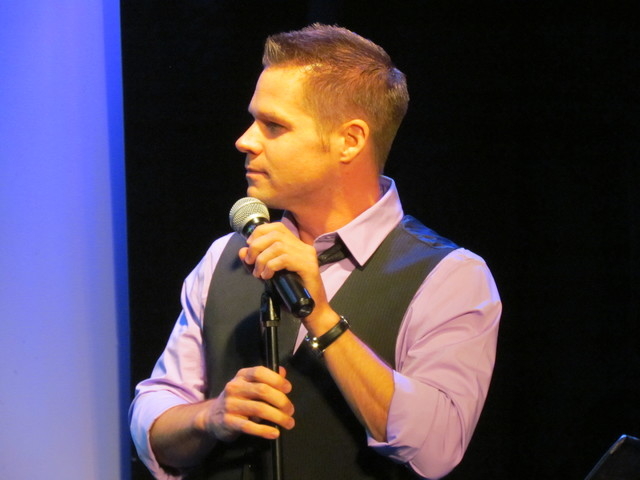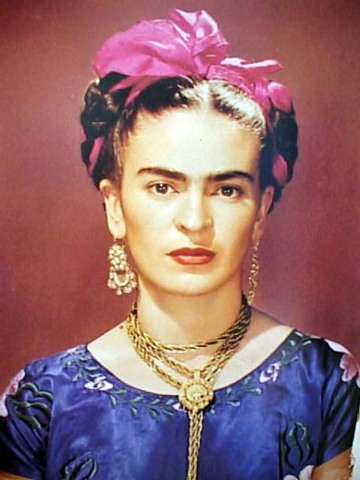 Family fun
'STORY PIRATES'
SAIL INTO LAS VEGAS
Avast — and have a blast — as the "Story Pirates" dock in Las Vegas next week for creative fun.
A laugh-out-loud voyage through the imagination of kids from coast to coast, the "Story Pirates" cast of professional actors and musicians perform tales based on children's stories — including one created on-the-spot as the performers interact with young Las Vegas audience members to create a brand new sketch.
"Story Pirates" (recommended for kids 3 and older) will perform at 7 p.m. Wednesday at the Charleston Heights Arts Center, 800 S. Brush St., and at 10:30 a.m. Thursday at the Historic Fifth Street School, 401 S. Fourth St. For tickets ($3), call Charleston Heights at 702-229-6383 or the Fifth Street School at 702-229-3515. For more information on "Story Pirates," visit storypirates.org.
Theater
'THEATRE NERDS'
TAKE ONYX STAGE
Calling all theater nerds — and you know who you are — because this show's for you.
In "Two Theatre Nerds and a Keyboard," self-confessed stage geeks Brandon Berk and Karalyn Clark commandeer the Onyx Theatre stage Saturday for an all-request evening of musical theater tunes.
Veterans of Broadway Open Mic nights, Berk and Clark invite fellow theater nerds to request their favorite songs. "No request is too crazy, no song too strange," the duo promises. "Cross-genders and styles, it's your call!"
To request a song, email Clark at karalyn15@gmail.com. And to see the results, be at the Onyx Theatre, 953 E. Sahara Ave., at 8 p.m. Saturday to catch the "Theatre Nerds" in action. For tickets ($10), call 702-732-7225 or visit www.onyxtheatre.com.
Art
FULMER 'POSTS'
AT ARTS CENTER
Desert life inspires artist Jeff Fulmer's "Posts," now on display at the Charleston Heights Arts Center.
Fulmer, who received a master's degree from UNLV in 2000, has exhibited regionally and nationally and has completed public art commissions throughout Southern Nevada; he's a senior specialist and adjunct faculty member at the College of Southern Nevada.
In "Posts," Fulmer's paintings look at and interpret "plant life, landscape, and time of day in the Mojave and Sonoran deserts," the artist says, exploring "the sculptural concerns of space, place, proportion, architecture and movement as they are viewed in the round."
The free exhibit continues through Sept. 6 at the Charleston Heights Arts Center, 800 S. Brush St. Gallery hours are from 12:30 to 9 p.m. Wednesdays through Fridays and 10 a.m. to 6 p.m. Saturdays; for more information, call the center at 702-229-6383 or visit www.fulmerdesign.com.
Theater
KAHLO INSPIRES
'VIVA LA VIDA'
Legendary Mexican artist Frida Kahlo lives again in "Frida Kahlo: Viva la Vida," a Spanish-language drama playing the Winchester Cultural Center, 3130 S. McLeod Drive, at 7 p.m. Friday and Saturday.
But the Kahlo salute begins even before the play starts, with 5 p.m. celebrations both days in adjacent Winchester Park that feature an art exhibit, craft vendors and a DJ.
Written by Mexican playwright Humberto Robles, "Viva la Vida" — a monologue by Kahlo on Dia de los Muertos or the Day of the Dead — is directed by Stacey Mendoza, who previously directed Robles' "Divorciadas Jaja Jaja" at Winchester.
Tickets for "Frida Kahlo: Viva la Vida" are $15 general admission and may be purchased at the Winchester center's front desk or online at www.ClarkCountyNV.gov/parksregistration; for more information, call 702-455-7340.
Theater
LVLT WELCOMES
'REALLY ROSIE'
The Carole King musical "Beautiful" may be a hit on Broadway, but locals have another Carole King musical the whole family can sing about: "Really Rosie," which opens a three-weekend run Friday at Las Vegas Little Theatre.
With a book and lyrics by legendary children's author Maurice Sendak ("Where the Wild Things Are") and music by King, "Really Rosie" focuses on the self-described sassiest kid on her Brooklyn block, who enlists her friends to audition for roles in the movie of her life.
The musical showcases young performers participating in LVLT's Summer Youth Theatre Academy. Emily Fagan-Baker directs the show, while Brandon Grayson serves as musical director.
"Really Rosie" will be staged at 7 p.m. Friday and Saturday and 2 p.m. Sunday at Las Vegas Little Theatre, 3920 Schiff Drive; additional performances are 7 p.m. July 17-19 and 24-26 and 2 p.m. July 20 and 27. For tickets ($25, with student, subscriber and group discounts available), call 702-362-7996 or visit www.lvlt.org.
— By CAROL CLING