Summerlin resident brings artistic view of nature to Tivoli Village gallery
March 17, 2015 - 12:00 pm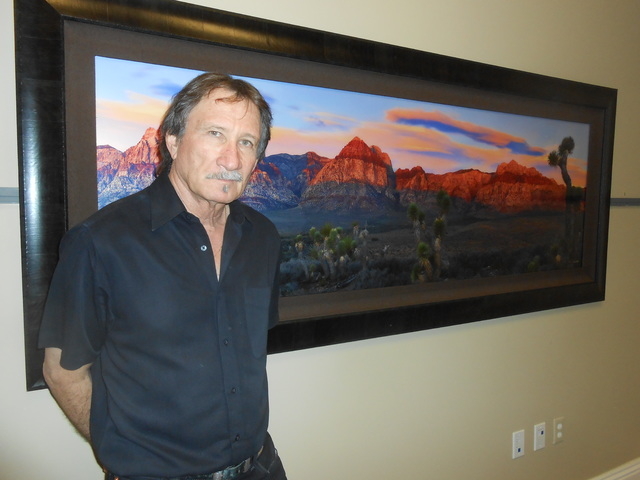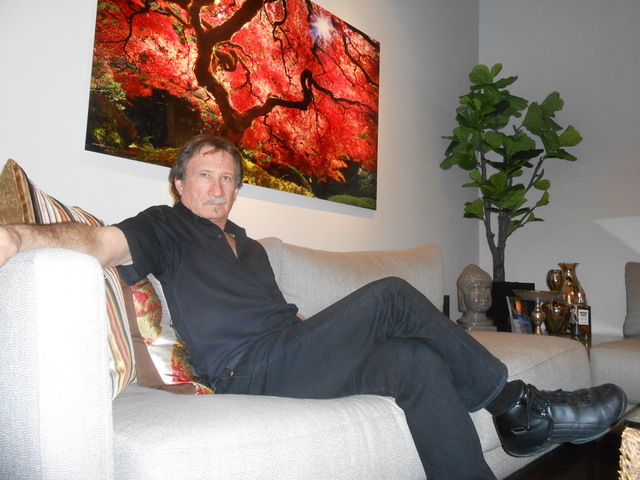 Get ready to see Mother Nature in all her glory, all without going outdoors. The William Carr Gallery has come to Tivoli Village.
The 4,121-square-foot space takes over the spot previously occupied by Ethan Allen. Carr, a Summerlin resident, captures images using his $80,000 Hasselblad camera. His pictures use 200 megapixels to capture intricate details. But it is the light, Carr said, that makes his photographs stand out. He often will get his equipment set up in the early morning so that he shoots his subject at sunrise, to capture those intense colors.
"Some of my images, I waited four years," Carr said. "I've got some from France that, I would go to this iconic location, make the pilgrimage all the way there, land at the airport, drive for hours and hours to get to a little village in the Alsace region of France, and it's a little tiny town called Erstein. It's so classical — I mean, flowers dripping out of everywhere. I was there earlier in the season, and the flowers just weren't as good as they could be, and one year, the weather just sucked, big time. And the other year … on the fourth visit, I finally nailed it."
The result was a street shot with vibrantly colored houses packed shoulder to shoulder along a narrow street, with flowers bursting to life.
Another "nailed it" shot is of the place in Honfleur, France, where Claude Monet stood to paint his famous water lilies series.
Carr has made 16 trips to Europe to create his European portfolio. Other portfolios are of tropical islands, Las Vegas, the West and the Pacific Northwest. His pictures cost between $2,000 and $40,000. The Hasselblad format means they can be blown up to nearly 10 feet wide. For each picture, the light is the key.
"It's a waiting game, a cat-and-mouse game," Carr said. "It's all about the light. Without light, the photography wouldn't be an art form."
He said a painter could incorporate various elements into a painting to make the perfect composition, but photographers had to recognize art in nature, and "in one split second of time, capture that image." Carr refuses to Photoshop his images. He does, however, add to their appearance by using embedded crystals, a poly-based material.
"Which means it's not really paper at all," Carr said. "It more resembles a sheet of plastic. It can be almost as smooth as a glass surface."
Lois Greer, who has owned an art gallery, represents Carr. She got his works hung in various businesses at Tivoli Village to entice interest. One of his photos at Char Luxury Real Estate is called "Brilliant." It shows a backlit tree in full red autumn colors. Some people mistake it for a painting.
"Every person who walks in here comments on this picture," Randy Char said. "We're so excited to have that piece displayed as our focal point. We had this gallery lighting installed to do the photo justice."
Carr juries his photographs according to his criteria — color, clarity, execution, focus and composition. If it passes the test, he has it worked up at his 5,000-square-foot production studio on Highland Avenue and puts it in his gallery.
"Then I let the public decide if it's a best-seller or not," he said.
His former gallery was at the Miracle Mile Shops in Planet Hollywood, where he established an international following. Now, he is focusing on locals. Carr said he chose Tivoli Village because of its European flair and real stone architecture, which fit in with a lot of his work.
"I think it's going to be easy (to sell) his work," Greer said. "When I love something, I can sell it. People get caught up … like when they walk in and see something and their mouths drop, like when they see (the 'Brilliant' photo), the sale is so much easier. Everyone feels that excitement."
The gallery, 400 S. Rampart Blvd., plans to host a grand opening event from 5 to 9 p.m. March 27. Its regular hours are 10 a.m. to 8 p.m. Monday through Thursday, 10 a.m. to 9 p.m. Friday and Saturday and 11 a.m. to 6 p.m. Sunday.
For more information, visit williamcarrgallery.com or call 702-888-1088.
Contact Summerlin Area View reporter Jan Hogan at jhogan@viewnews.com or 702-387-2949.
William Carr Gallery
William Carr Gallery
Tivoli Village, 400 S. Rampart Blvd.
A grand opening is planned from 5 to 9 p.m. March 27. Regular hours are 10 a.m. to 8 p.m. Monday through Thursday, 10 a.m. to 9 p.m. Friday and Saturday and 11 a.m. to 6 p.m. Sunday.
Visit williamcarrgallery.com or call 702-888-1088.