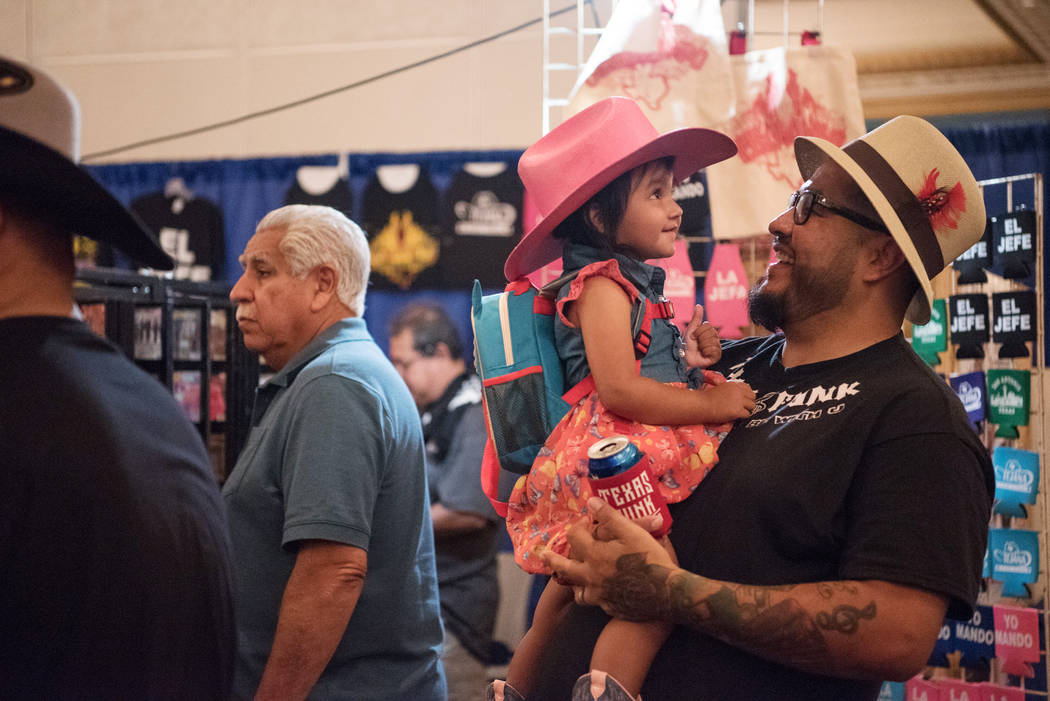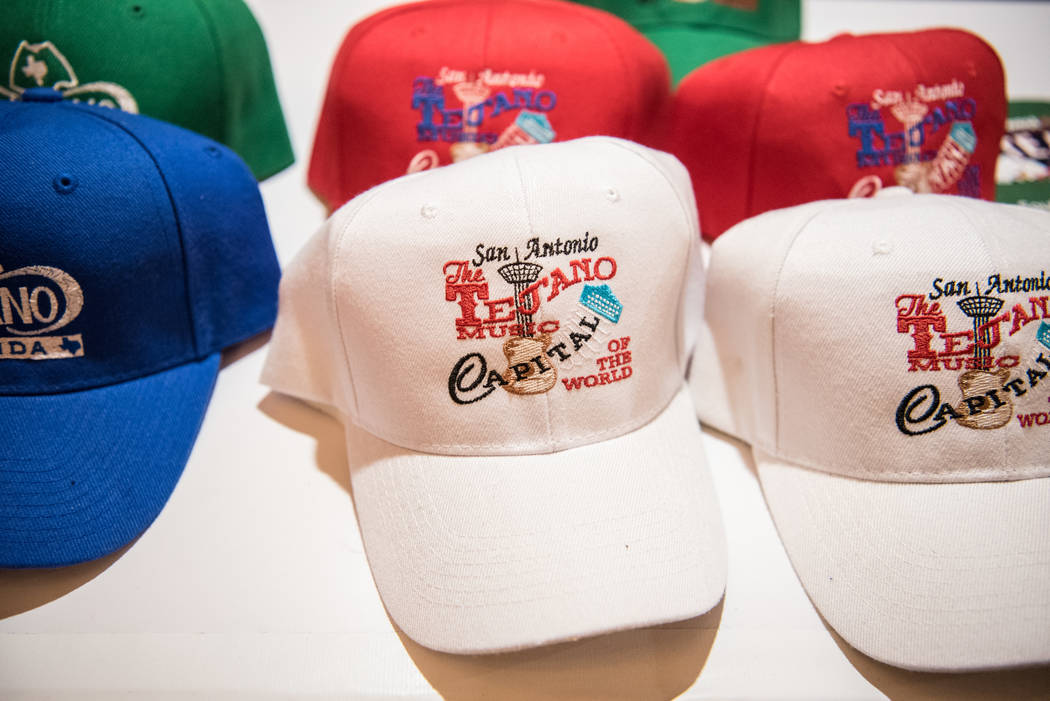 Olivia Cruz remembers being in her home in Olathe, Kansas, at age 10, swiping credit cards and hosting a few musicians, family and friends to celebrate Tejano music.
Fifteen years later, the homegrown tradition has become the Tejano National Convention. It celebrated its 14th year this weekend at Paris Las Vegas, with more than 50 performers, traditional Mexican food (including Menudo soup) and numerous booths to meet and talk with artists.
The weekend also featured internationally acclaimed Javier Molina for "Karaoke Showtime with Mr. Cowboy Cumbia" and traditional Tex-Mex dance instruction. Last year, 3,500 people attended and the same was expected this year, Cruz said.
"It's more than just old music, or something your grandparents used to listen to," she said.
The convention was inspired by Cruz's grandparents — and her parents, David Chavez and Sarah Ruiz Chavez, who created the festival after noticing a downhill trend in the Tejano music industry.
When Cruz hears Tejano music, which she describes as "folksy-Mexican," she thinks of her grandfathers. One played in a band in his basement until he was physically unable; the other rises at dawn to feed chickens in his South Texas farm.
"The thing that they both have in common is Tejano music," she said. "That kind of spirit is what we want to capture, and we want to keep it alive."
The spirit seemed to thrive Saturday. Throngs of people wearing boots and cowboy hats, some red, white and blue in honor of the Fourth of July, filed into Paris Las Vegas' convention space. Onstage, one performer sang a Tejano rendition of Beyonce's "Single Ladies (Put a Ring on it)" to appeal to the younger generation.
Sunny Sauceda from San Antonio taught 4-year-old Noah how to play his small accordion. Tapping his boot, he took suggestions from the audience and twiddled his fingers across the buttons across his chest.
Outside the Tejano experience fanfare and expo center, Yolanda Teneyuque and her husband, Domingo, stood in line for food.
"This music brings a lot of memories," Domingo said. His wife nodded, adding that the two Texans moved to California but have been attending national Tejano music conventions for five years.
"Texan people just have a different way of talking to you," Yolanda said. "I miss it."
Next to the couple, Dules Fuentes stood alone, holding this year's program, which depicts a photo of her and her husband, Marcos, dancing at last year's convention. They come every year, she said. He died in February.
"Now, I'm here alone," she said. "But this picture is like a miracle. He's here today."
Contact Briana Erickson at berickson@reviewjournal.com or 702-387-5244. Follow @brianarerick on Twitter.