'The Nutcracker' heads lineup of Las Vegas holiday attractions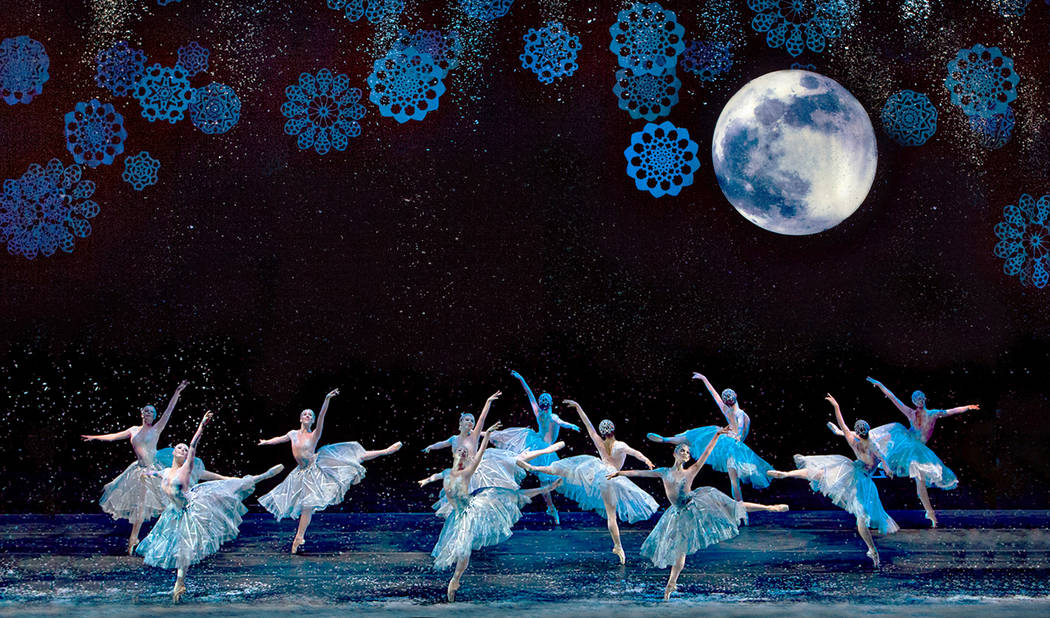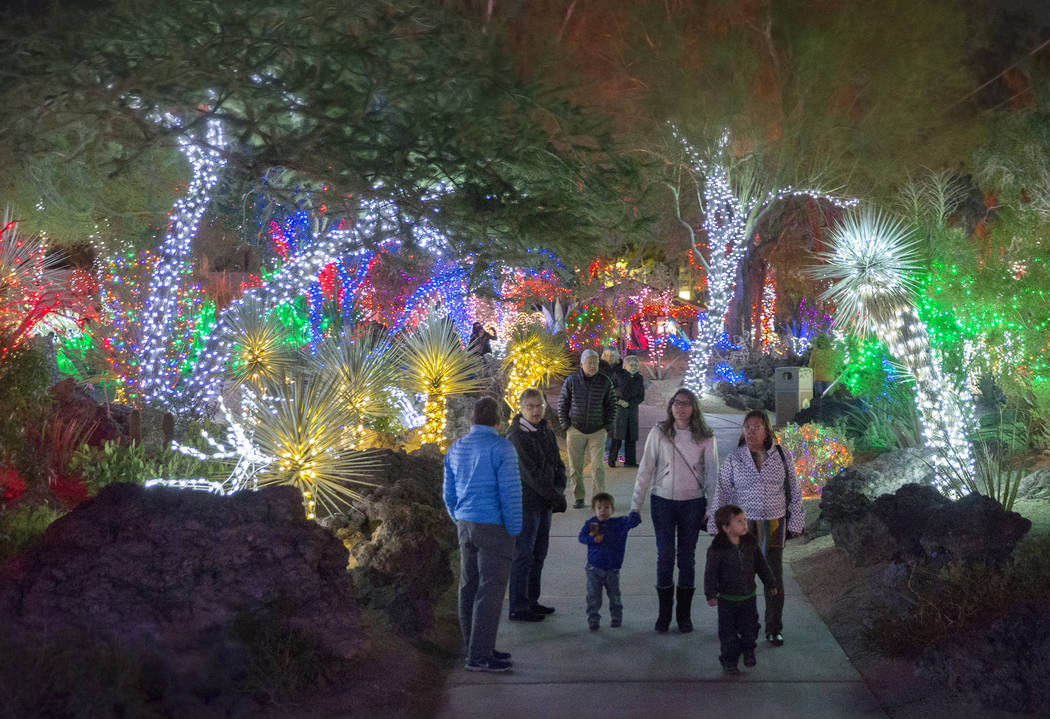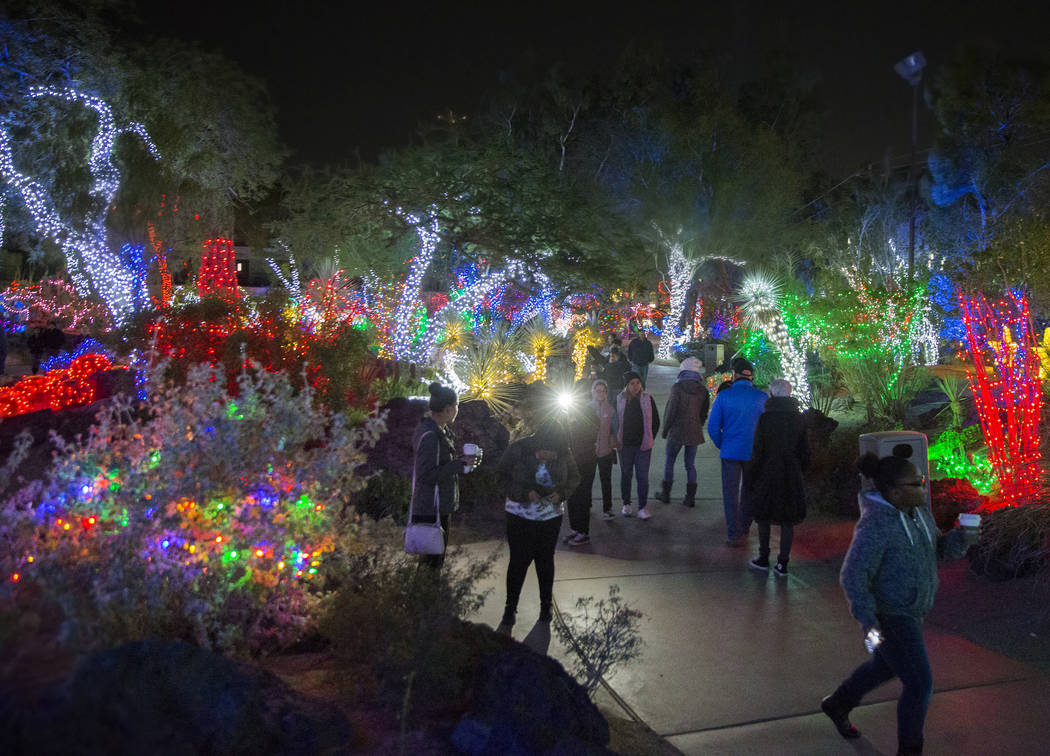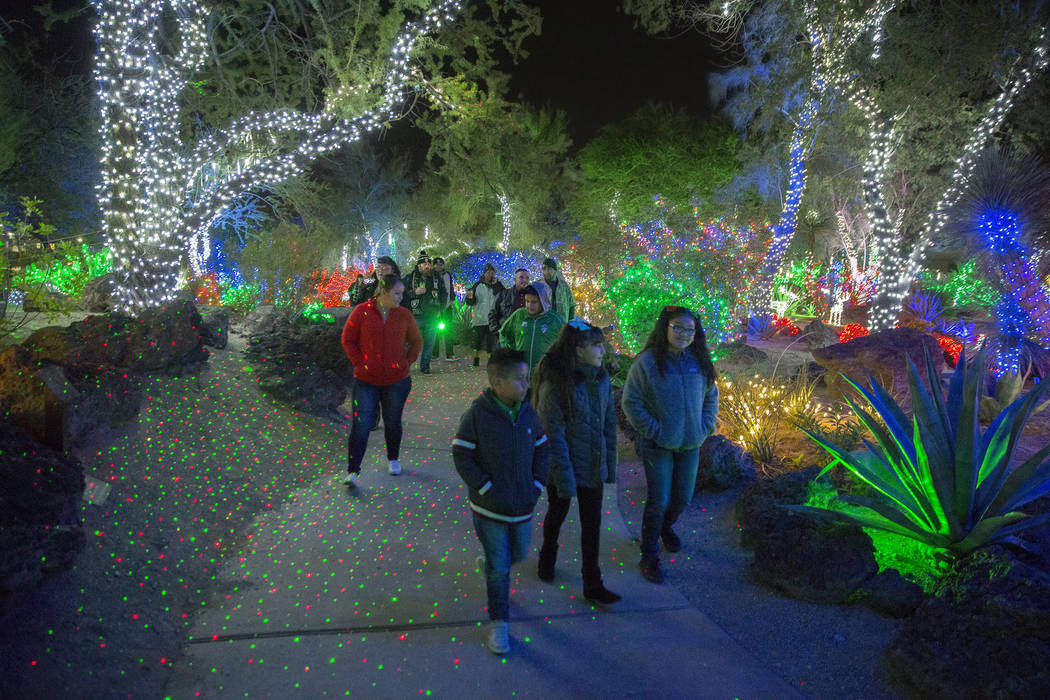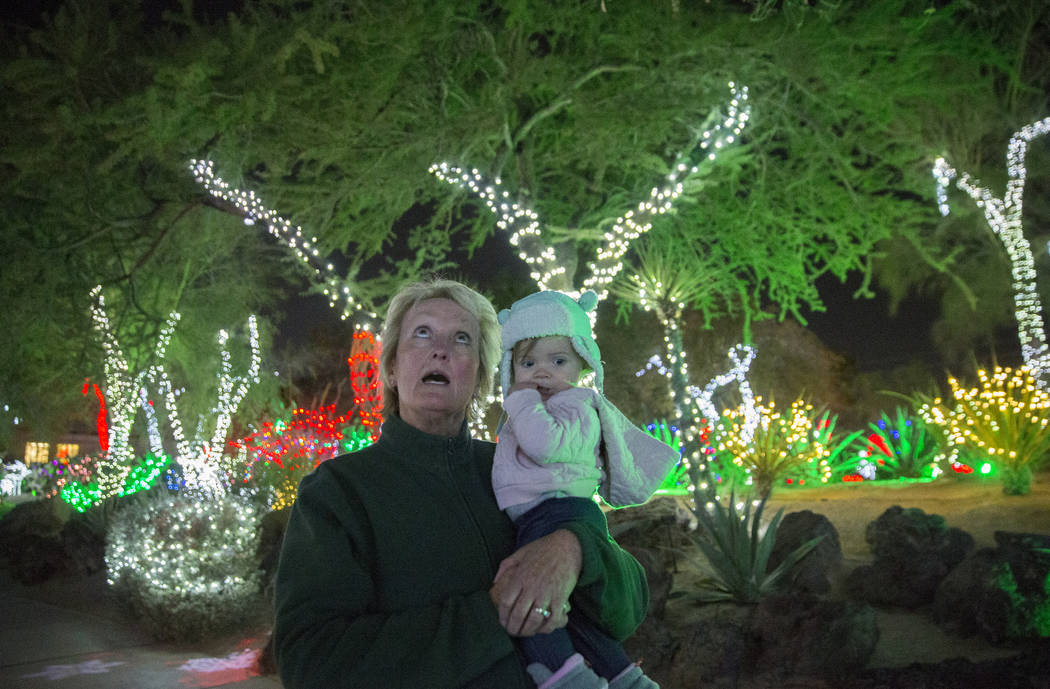 Snow flurries and familiar tunes will fill the air this Christmas as snowflakes pirouette in time.
Nevada Ballet Theatre continues its annual tradition of performing "The Nutcracker" at The Smith Center. For 12 nights beginning Dec. 8, sugarplum fairies and dancing dolls will bring the Land of Sweets to the Reynolds Hall stage.
James Canfield's choreography recounts the classic tale of Clara and her nutcracker. When godfather Drosselmeyer's enchanted doll comes to life, Clara is whisked away into a mystical world of toy soldiers, beautiful fairies and dastardly rodents.
It is NBT's biggest production of the year. And that grandeur extends to the cast size, set pieces and music.
Company artist Betsy Lucas reprises the lead role of Clara for a sixth year. "It's such a fun role," Lucas says. "I get to tell the story, from beginning to end, of how a young girl grows up through the ballet."
In the first act's pivotal party scene, Clara and the other children move excitedly across the stage, eagerly opening each of Drosselmeyer's gifts. For the 30 children from the Academy of Nevada Ballet School, "Nutcracker" marks a unique opportunity to perform alongside the pros. "It's a pretty big deal for students and for company members," Lucas says. "We get to really feel the weight of being a role model."
Steven Goforth portrays the mysterious and avuncular Drosselmeyer. With a flourish, he presents Clara with the titular doll.
Soon, she drifts off to sleep and awakens to find her living room overrun with rivalrous rats. Equipped with weighty tails and matted ears, the rats saunter out onstage, chasing and twirling the frightened Clara.
"The Nutcracker" production comprises a cast and crew of more than 100, with much of that manpower going toward set design. From her bedroom, Lucas' Clara descends three flights of stairs in a 34-foot-tall Victorian dollhouse to reach the stage. As the nutcracker springs to life as a handsome prince, the Christmas tree grows to a dizzying 30 feet tall. Two 15-foot-tall grandfather clocks dwarf the dancers onstage.
Dazzling costumes further delineate between reality and fantasy. Snowflakes twirl in structured skirts that flare out in convincing fractals. Dresses made of pastel petals ruffle and ripple during "Waltz of the Flowers." The stage even wears a light dusting of snow.
For four nights (Dec. 8, 9, 15 and 16), a full orchestra will accompany the show. "Tchaikovsky's score is timeless," Lucas says. "Even if you think you haven't heard it, you'll recognize a lot of it."
In its seventh year, Canfield's production retains much of its original choreography. However, experiences have been added to transform a night at the theater into a winter wonderland escape.
A number of choral groups will host preshow musical performances in The Smith Center lobby.
Starting 60 minutes prior to curtain, Troesh Studio Theater will transform into "The Nutcracker Wonderland," replete with music, photo settings and a storybook reading of "The Nutcracker."
Matinee performances will be followed by Sugar Plum parties, where guests can enjoy hot chocolate and treats and meet-and-greets with characters from the show including Clara, the Nutcracker Prince and the Sugar Plum Fairy.
The Smith Center isn't the only spot in the valley undergoing a seasonal transformation. Here's a sampling of other events, activities and parties that will make the holidays come alive.
Cactus Garden
Ethel M Chocolate's Holiday Cactus Garden is a long-standing favorite for Southern Nevada families. The Henderson cactus garden is transformed with brightly colored lights, glowing icicles and illuminated desertscapes. The free attraction is open to self-guided tours starting at dusk every night through Jan. 6. Santa will be available for photos 4 to 9 p.m. Fridays to Sundays through Dec. 15 and every evening Dec. 16 to 23.
Cosmopolitan Ice Rink
For many, ice skating evokes images of serene, snowy pastures and frozen lakes. In Las Vegas, though, ice skating is a rooftop affair. High above the Strip, Boulevard Pool at The Cosmopolitan of Las Vegas transforms into a wonderland with snow showers, fire pits and an ice-skating rink. The rink is open 3 p.m. to midnight most days through Jan. 6 with extended hours on weekends and Christmas week. All-day skate is $20. Nevada residents can skate for $10 Mondays through Thursdays.
Domsky Glass Studio
This year, breathe life into an old tradition and create a Christmas ornament. Domsky Glass Studio will host a Holiday Art Party where guests can create their own holiday crafts, including painted canvases, fused-glass tiles and blown-glass ornaments. The event is open to all ages from 2 to 8 p.m. Dec. 1, and activities are $30 each.
Downtown Summerlin parade
If you're dreaming of a white Christmas, Downtown Summerlin makes it snow every Friday and Saturday during its holiday parade. New this year, the free family-friendly parade features favorite holiday figures parading down Park Centre Drive. The parade runs at 6 p.m. Nov. 16 to Dec. 22.
Menorah lighting
Hanukkah kicks off eight days of music, doughnuts and candlelight at sundown Dec. 3. Celebrate night two of the Festival of Lights with a grand menorah lighting at The District at Green Valley Ranch Resort. The candle lighting will be one of 15,000 public menorahs in more than 100 countries. The free lighting and Hanukkah party starts at 6:30 p.m. Dec. 4.
Santa in the Shipwreck
Santa doesn't always travel in a one-horse open sleigh. Sometimes he dons chain mail and goes for a swim in shark-infested waters. Before he takes the plunge at Shark Reef Aquarium, Santa will be available for meet-and-greets and photos with families. Santa in the Shipwreck is open 10 a.m. to 4 p.m. Dec. 1, 2, 8, 9, 15, 16, 22-24 for $25 for adults, $19 for children. Santa will dive from 4 to 4:15 p.m.
Contact Janna Karel at jkarel@reviewjournal.com. Follow @janainprogress on Twitter.
Preview
What: "The Nutcracker" by Nevada Ballet Theatre
Where: Reynolds Hall at The Smith Center, 361 Symphony Park Ave.
When: 7:30 p.m. Dec. 8 and 2 p.m. Dec. 9, with additional performances through Dec. 24
Tickets: $29-$179 (thesmithcenter.com or 702-749-2000)