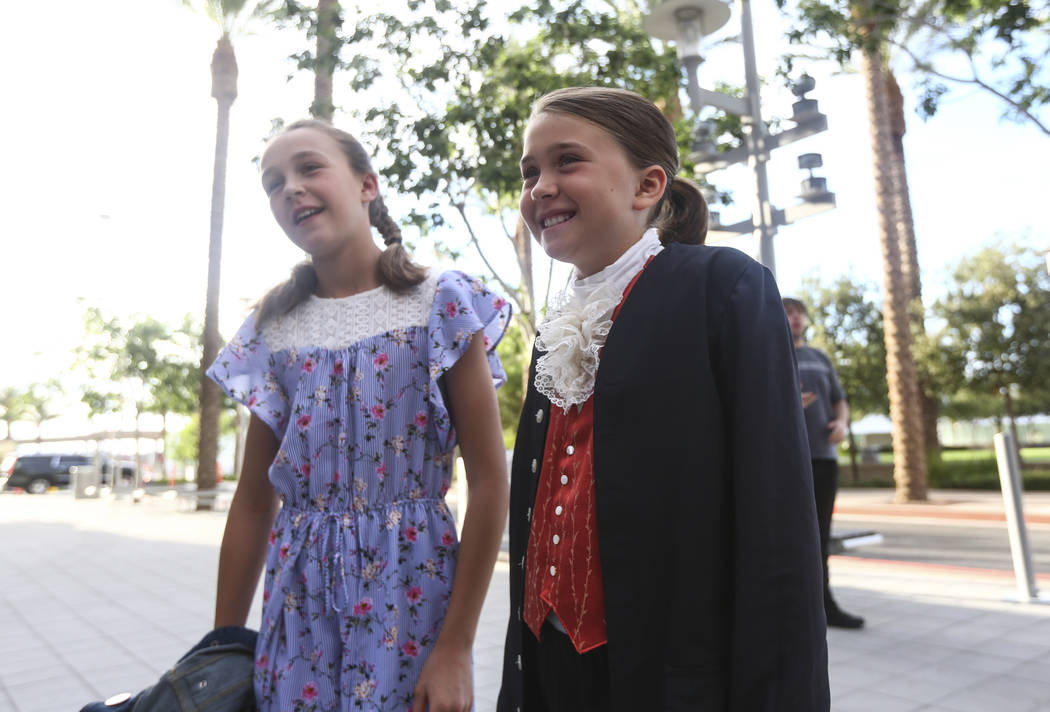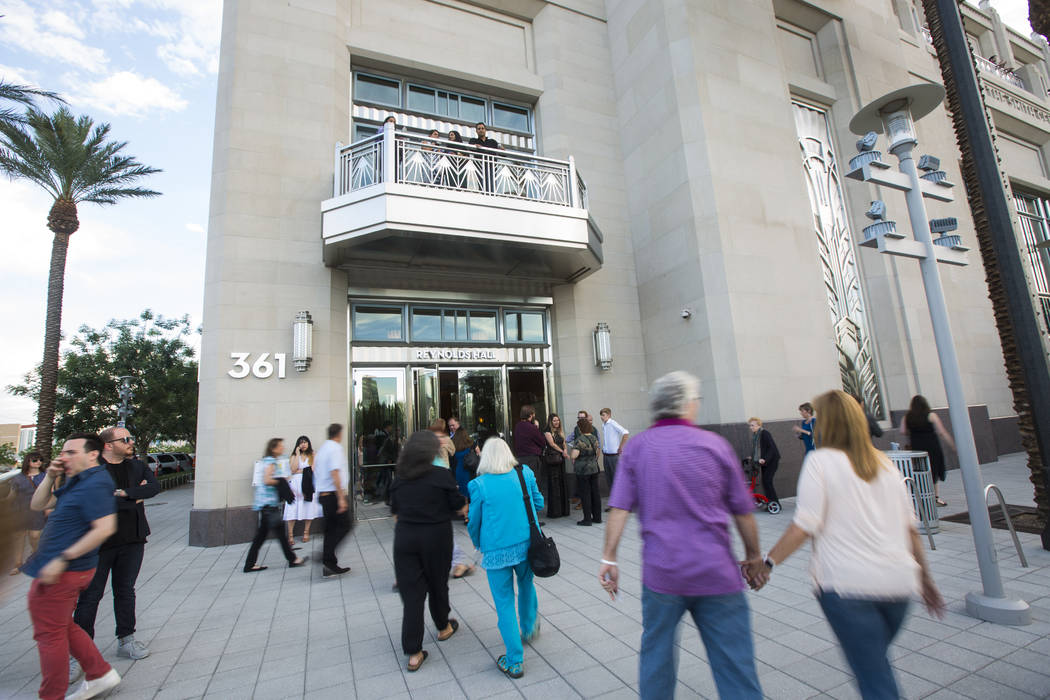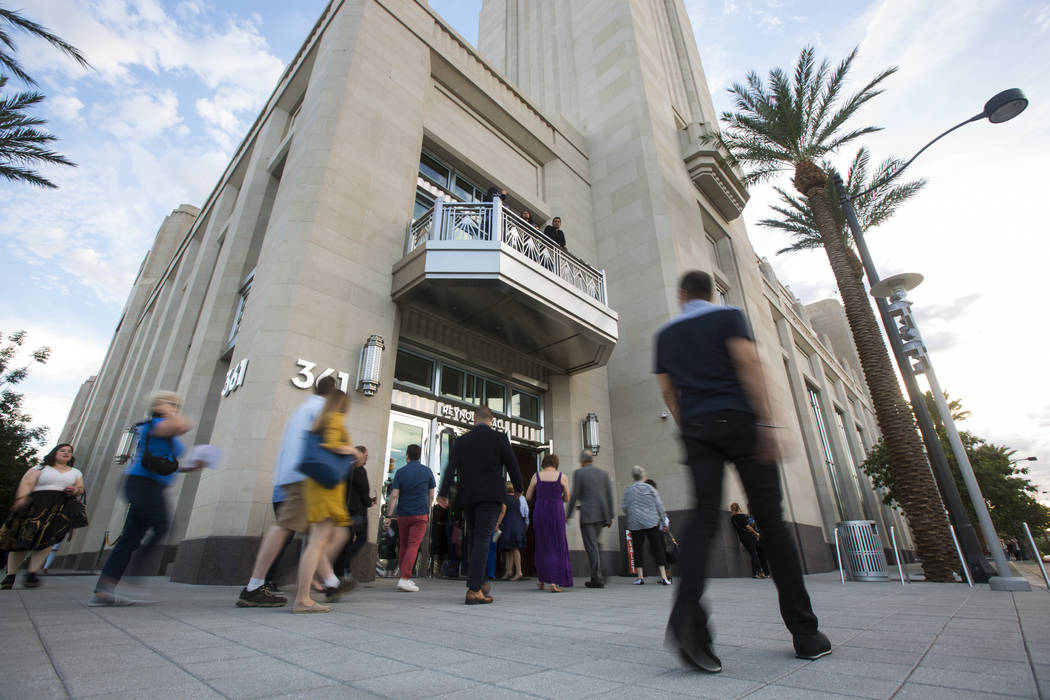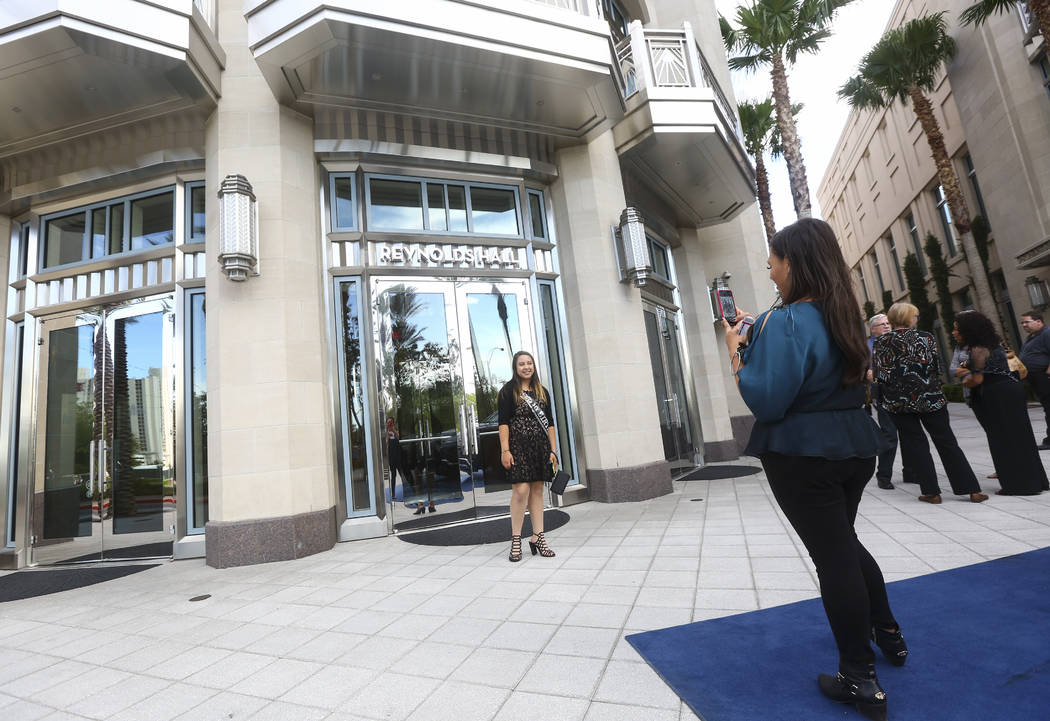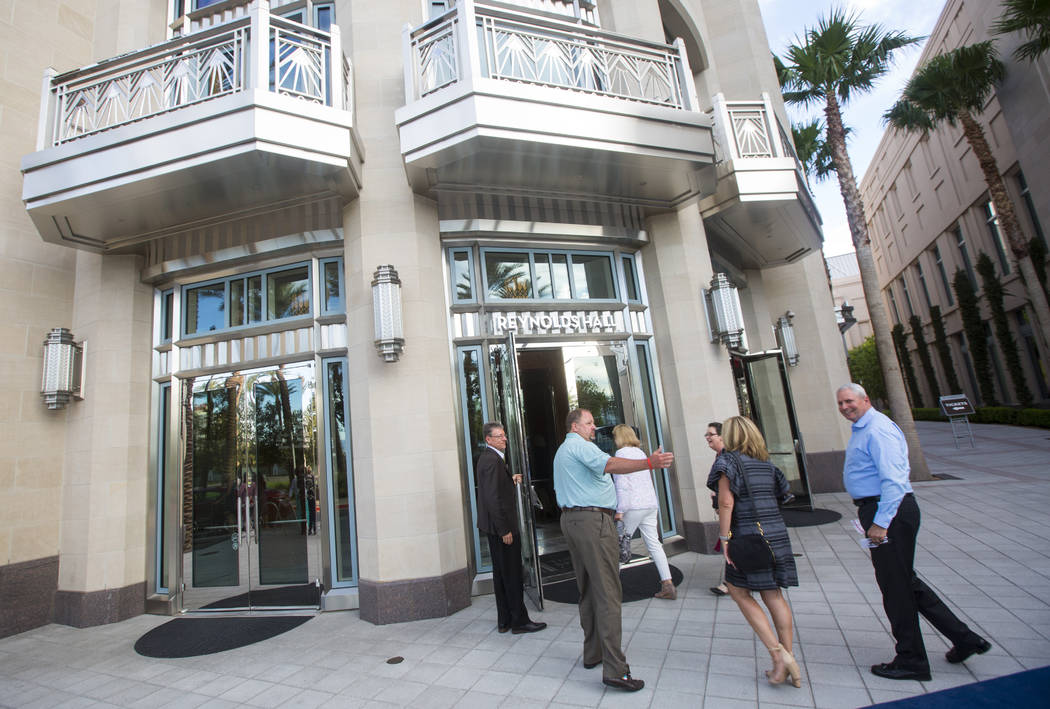 It's not quite the hottest ticket in town.
These days, that title goes to the Golden Knights' Stanley Cup Final games at T-Mobile Arena.
But "Hamilton" at The Smith Center for the Performing Arts is a close second. The Tony Award-winning musical, which is almost sold out, launched a monthlong Las Vegas run Tuesday.
"I'm so beyond excited," said Henderson resident Corinne Price, who found out Monday that a friend had an extra ticket for Tuesday's debut. "I've been singing and dancing all day."
She wasn't the only lucky one.
Dolores Perez of Las Vegas entered the show's "Ham4Ham" lottery — 40 tickets priced at $10 for every show, in honor of "$10 Founding Father" Alexander Hamilton — and found out Monday that she had won two opening-night tickets. It was just in time for her daughter Abby's 16th birthday. (Abby Perez wore an "It's My Birthday" sash to celebrate.)
"I knew that's what she wanted for her birthday," Dolores said.
Ellen Houston of Reno won a previous "Ham4Ham" lottery to see the show in San Francisco, but she "wanted the whole family to come and experience it together." So she and husband, Jason, bought subscriptions to The Smith Center's 2017-18 Broadway Las Vegas lineup, guaranteeing they'd get "Hamilton" tickets. It's the only Smith Center musical they've attended all season.
Daughter Eva, 9, dressed for the occasion, wearing an 18th-century suit in the style of Hamilton himself.
"I didn't want to wear tights or a dress," Eva said — unlike her big sister Lily, 11, who wore a flowered outfit.
Initially, Eva was "spectacled" about "Hamilton," but "I love history," she reasoned, prompting Lily to chime in with a hearty, "so do I."
The sisters listened to the Grammy Award-winning album with friends and learned about Hamilton, George Washington's chief aide during the American Revolution, who became the new nation's first Treasury secretary.
The most important "Hamilton" lesson Eva learned, however, was "to be bold and have a big opinion and not be afraid."
Alice Hoelzer, who brought her son, daughter-in-law and 11-year-old grandson to the show, took a course at UNLV's Osher Lifelong Learning Institute to study the musical.
Another mother-daughter team, Jackie and Stephanie Matyszczyk, were Broadway regulars when they lived in New York. They were grateful when The Smith Center opened in 2012, six years after they moved to Las Vegas.
"I love the traditional Broadway, but it's like this is turning it on its ear," Stephanie said. "I have friends who have never been theater people who are now becoming theater people," thanks to "Hamilton."
But "Hamilton" audience members hadn't forgotten the Golden Knights. Many sported Knights shirts, caps or pins. One young audience member even had a — presumably temporary — Knights tattoo on his neck.
Knights in-arena announcer Mark Shunock ("Live from Las Vegas … it's Knight time!") took advantage of the team's off night to join family members for "Hamilton's" opening night.
"I've had a lot of friends be a part of it," the musical veteran (whose "Rock of Ages" role brought him to Las Vegas) said of various "Hamilton" productions. "It's a great time to be in Vegas."
Contact Carol Cling at ccling@reviewjournal.com or 702-383-0272. Follow @CarolSCling on Twitter.