Theater pros, students team up for 'Fences' on UNLV stage
February 8, 2018 - 2:12 pm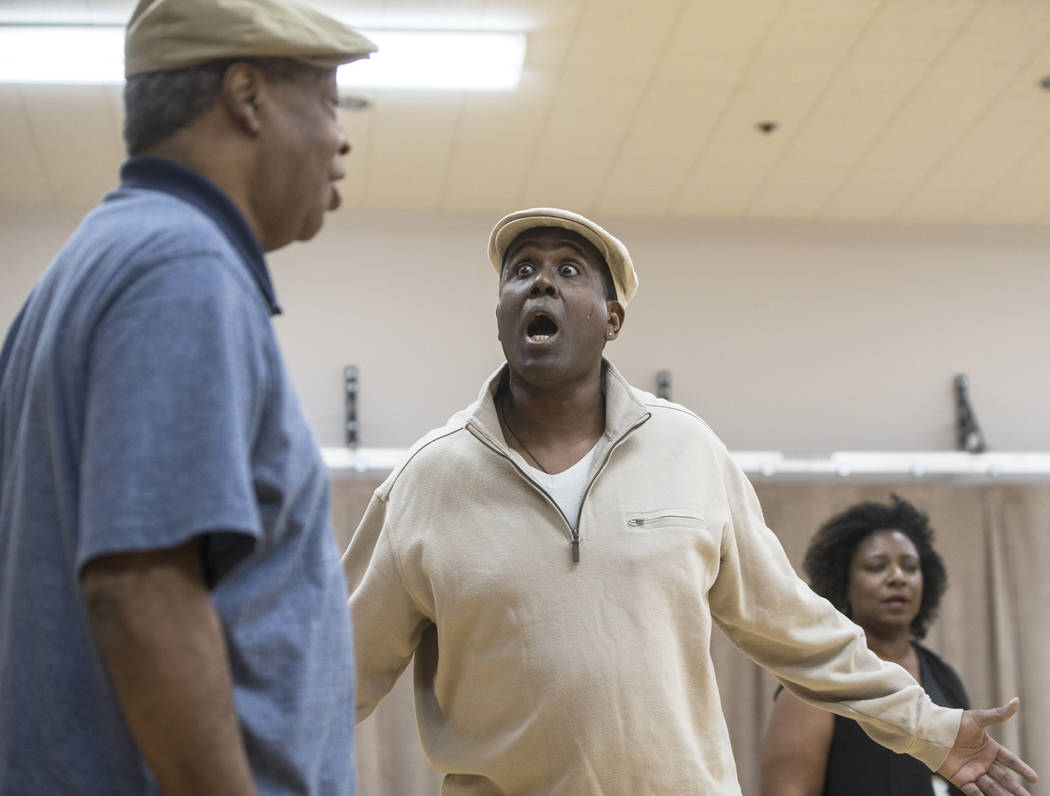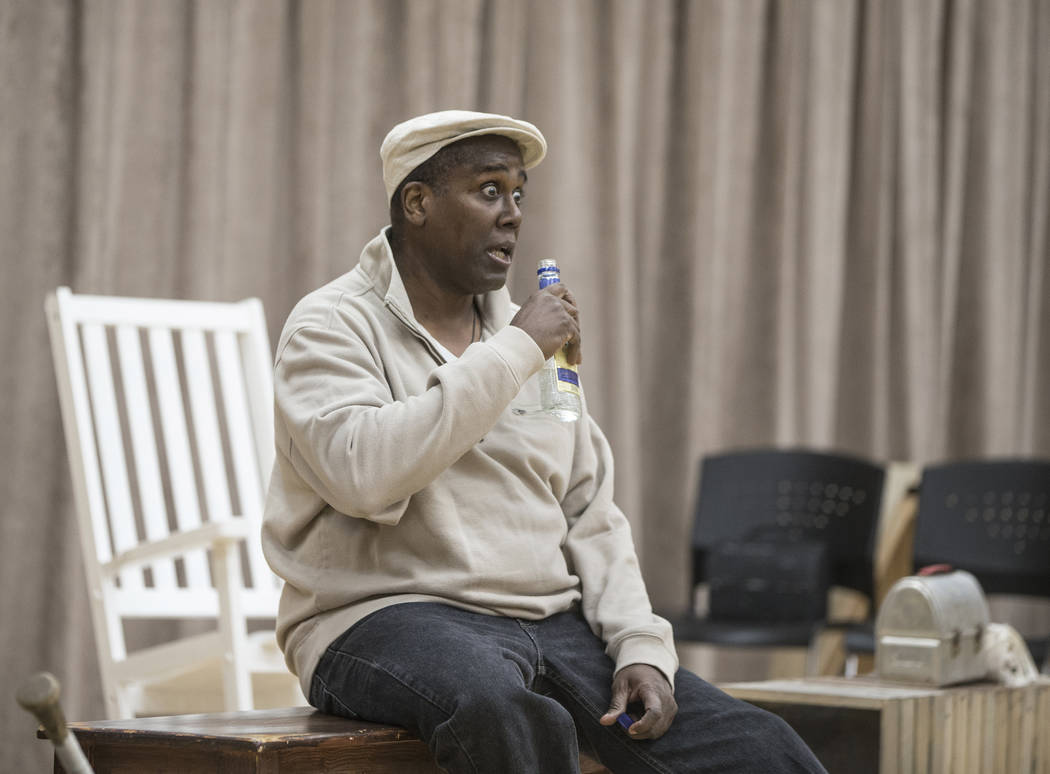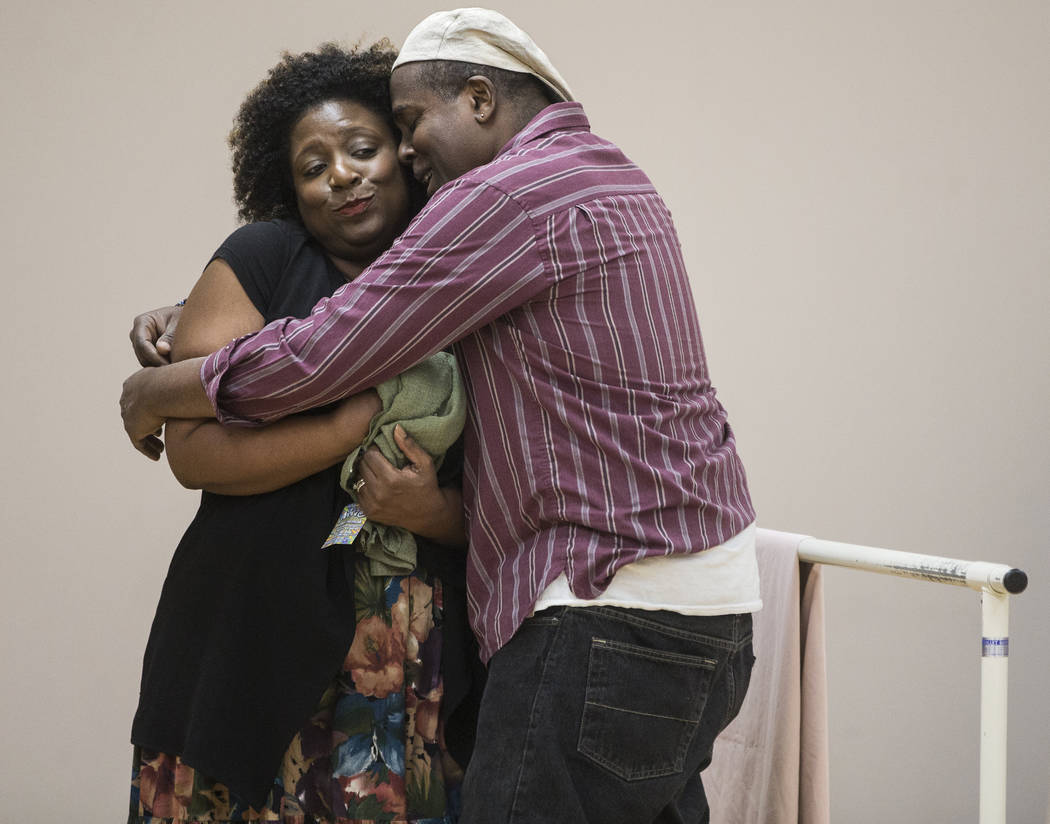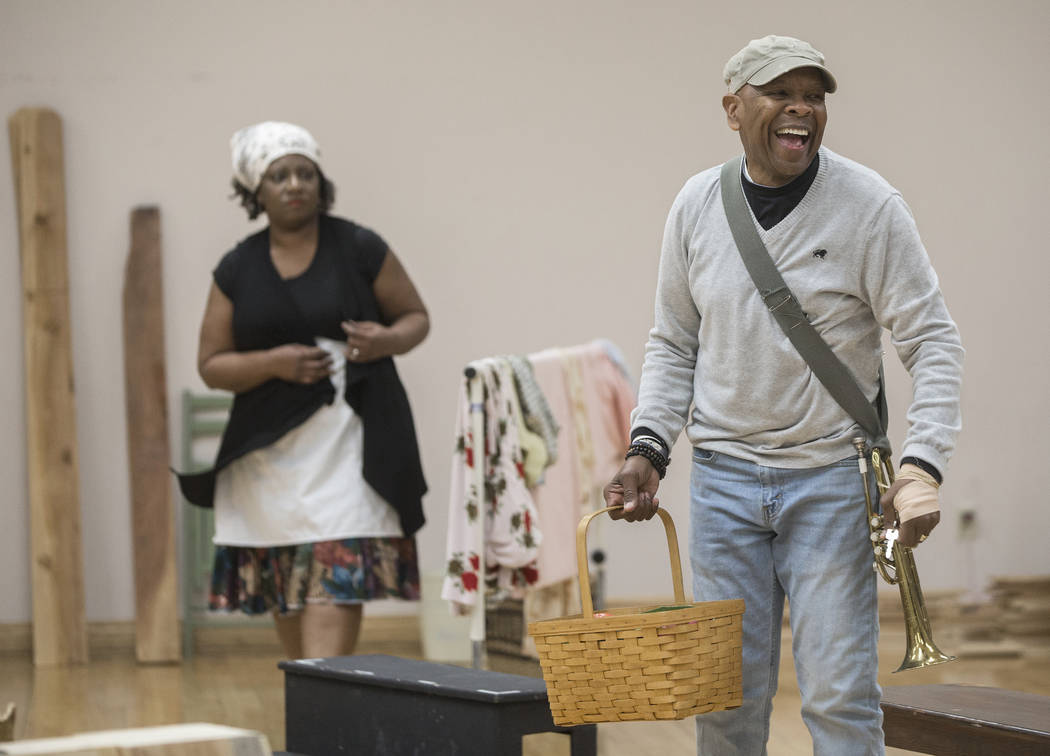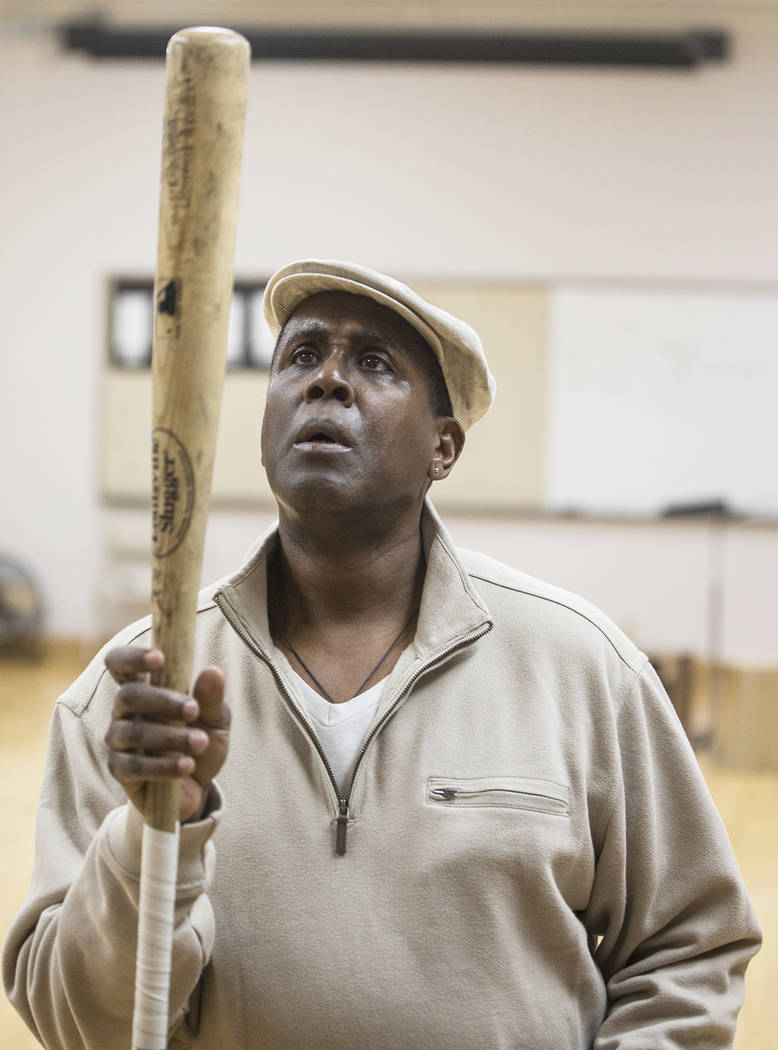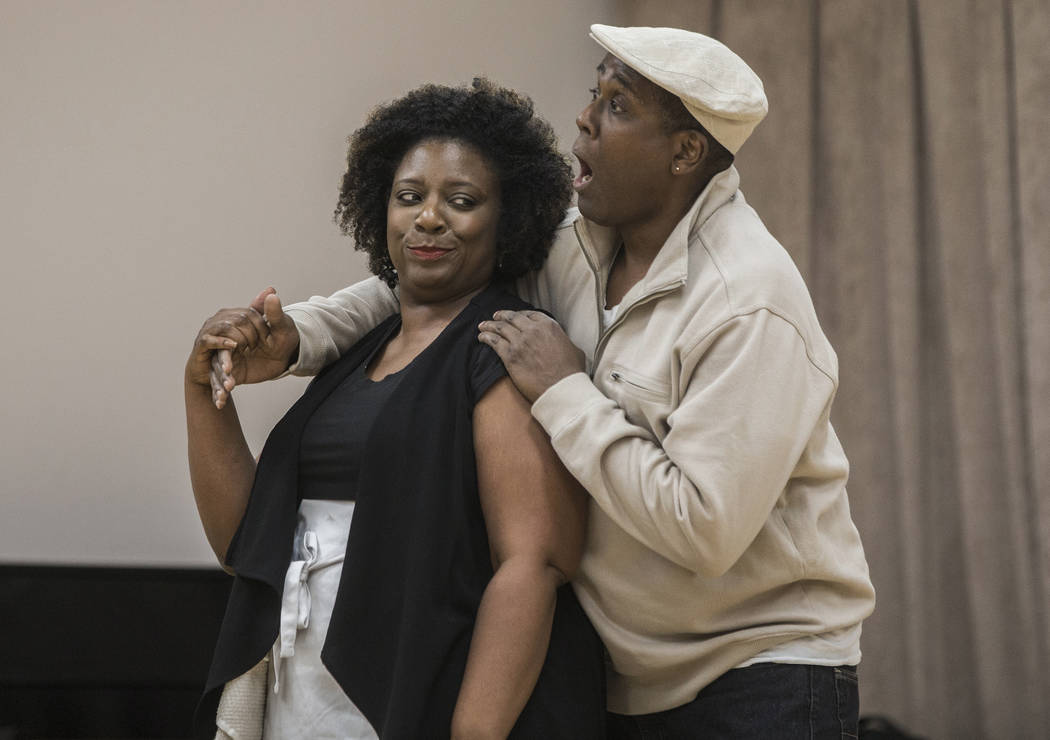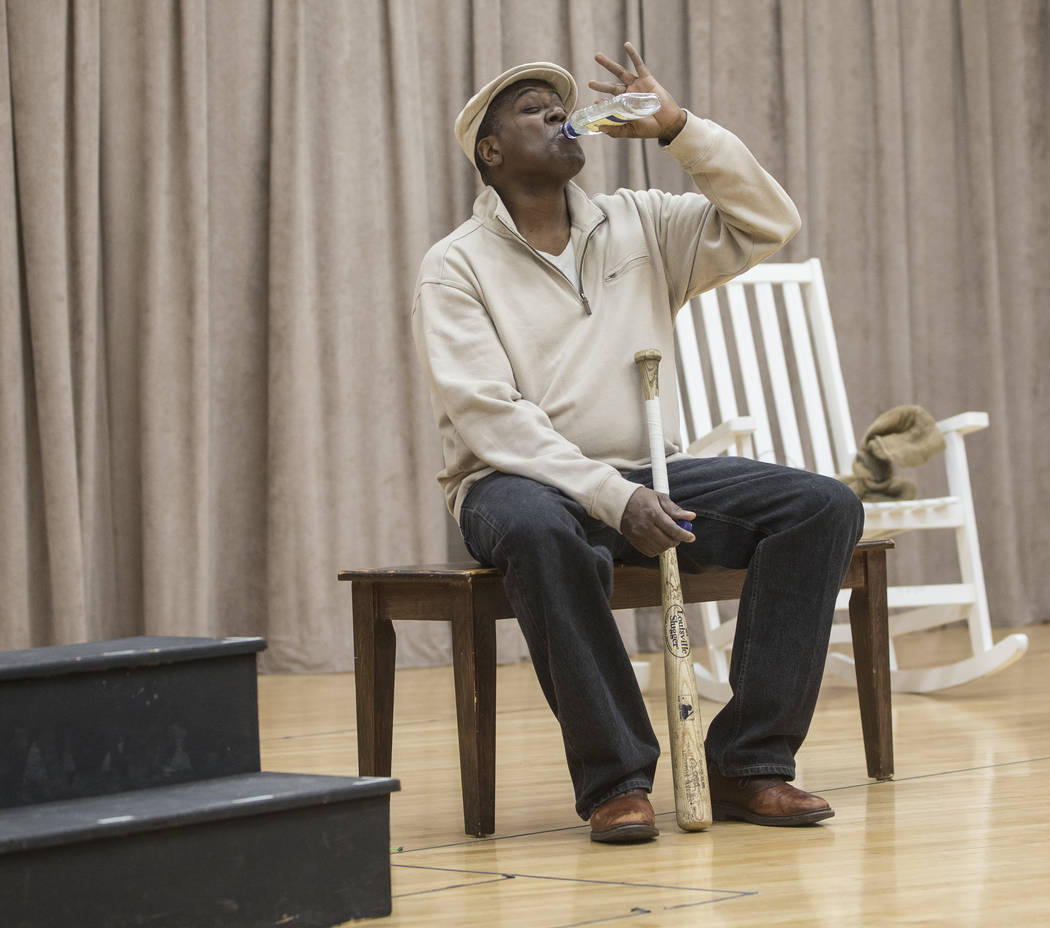 For some, it's their first turn at bat. Other players have been in the game for some time.
But they're all on the same team — the Nevada Conservatory Theatre team bringing August Wilson's "Fences" to life for eight performances at UNLV's Judy Bayley Theatre.
The Tony- and Pulitzer Prize-winning play is arguably the best known of the 10 plays Wilson wrote — one for each decade of the 20th century — chronicling the African-American experience in his hometown of Pittsburgh. (The lone exception: "Ma Rainey's Black Bottom," which is set in 1920s Chicago.)
It's the second play from Wilson's ambitious "Pittsburgh Cycle" that NCT (the professional theater training program at UNLV) has presented, following 2012's "Seven Guitars."
That production was directed by former NCT artistic director Christopher V. Edwards, who planned the current NCT season — including "Fences" — before departing last year to lead Boston's Actors' Shakespeare Project.
Although "Fences" was on NCT's schedule before executive director Norma Saldivar arrived, "I'm happy it was," she says. "August Wilson is one of the most prolific and astounding writers we've had in American theater."
Besides, she had some ideas of the people she wanted on NCT's "Fences" team: theater professionals she knew, or knew of, from her years in the Midwest. (Saldivar came to UNLV from the University of Wisconsin-Madison, where she taught and served as executive director of its Arts Institute.)
"Fences" director Harry Waters Jr., for example, was a student of Saldivar's in Madison, where he received a master's degree in directing. (As an actor, Waters' credits range from the first production of another Pulitzer- and Tony-winning play, Tony Kushner's "Angels in America," to "Back to the Future's" Marvin Berry.)
Waters "has a real passion for storytelling" now that he's moved into directing, Saldivar says.
Other guest artists participating in NCT's "Fences" include actors James A. Williams (as protagonist Troy Maxson, a former Negro League baseball star turned garbage man) and Deanna Reed-Foster (as Troy's wife, Rose) and sound designer Josh Schmidt, whose credits include Broadway, Canada's Stratford Festival and such Tony-winning regional theaters as Chicago's Steppenwolf and Goodman theaters and South Coast Repertory in Orange County, California.
In addition to working on "Fences," they're working with UNLV theater students, from understudies to technical crew.
"Nevada Conservatory Theatre is like a teaching hospital," Saldivar explains. "We throw our students into the deep end" and let them swim, with the guidance of theater professionals who "have embraced the experience with our students."
That experience includes discovering Wilson's "Fences" characters, who "are surviving at the bare minimum," Waters notes. "Their lives are so vital because of their interpersonal relationships."
Protagonist Troy Maxson was once "an emperor," according to Williams, who's playing Troy Maxson for the fifth time. "An uncrowned emperor" in 1950s Pittsburgh, Maxson works as a garbage collector — and remembers his previous existence as a slugger who hit more home runs than anyone except Negro Leagues legend Josh Gibson — and major league home run king Babe Ruth.
"It's hard to imagine what it's like to be one of the best in the world at something," Williams says, but "just missing the chance" to demonstrate that power on a wider stage.
Although working as a garbage collector is "an honorable profession — and he sees the honor in that," the actor notes, "it's like the old World War I song: 'How you going to keep 'em down on the farm after they've seen Paris?' " Williams adds. "He's been at the pinnacle, but it's all out of his hands."
The role of Troy Maxson "ranks up there with (Shakespeare's) King Lear and Macbeth," Waters says, describing the character as epic and tragic. "You love him and you hate him, because he's so unnerving and so raw."
Throughout the rehearsal process, there's been "real community-building among the students and the actors," the director notes, with students (including those understudying the central roles) exploring "how do we find the depths of these characters?"
Or, as Williams puts it, "You walk into rehearsal on day one with this group commitment to pull in the same direction, to create a piece of art."
Contact Carol Cling at ccling@reviewjournal.com or 702-383-0272. Follow @CarolSCling on Twitter.