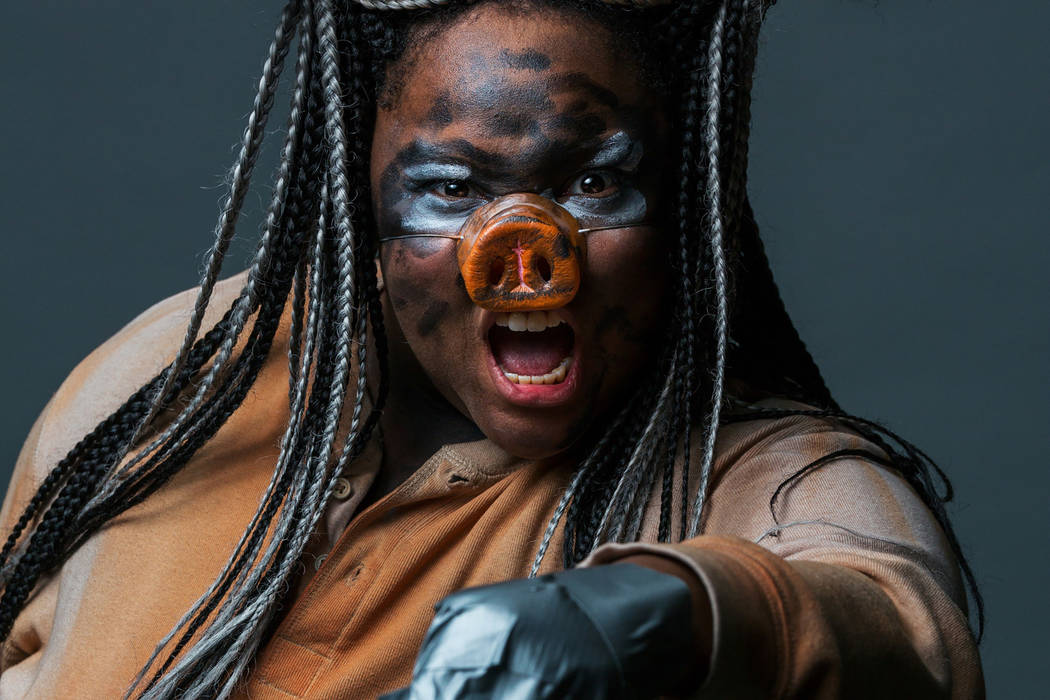 'Animal Farm'
Majestic Repertory Theatre concludes its "Revolutionary" season with George Orwell's ever-timely allegory — about farm animals who rebel against their negligent human master, only to discover that power corrupts even their noble all-animals-are-equal society. "Animal Farm" continues through June 3 at 8 p.m. Thursdays to Saturdays and 5 p.m. Sundays at 1217 S. Main St. For tickets ($15-$25), visit majesticrepertory.com.
Philharmonic
The Philharmonic's season finale celebrates the second year of the orchestra's American German Cultural Exchange Fellowship with Danae Dorken performing Beethoven's "Emperor" Piano Concert No. 5 and marks Leonard Bernstein's 100th birthday with his "Fancy Free" Variations at 7:30 p.m. Saturday in The Smith Center's Reynolds Hall; tickets are $30 to $109 and available at lvphil.org.
'Still Dance the Stars'
The national rolling premiere of UNLV alumnus Jayme McGhan's "Still Dance the Stars" arrives at Cockroach Theatre, focusing on the breaking point in a couple's relationship — as told through the actions of break-dancing plush toys. It continues through June 3 at Art Square Theatre, 1025 S. First St., with 8 p.m. shows Friday and Saturday and a 2 p.m. matinee Sunday. For tickets ($15-$25), click on cockroachtheatre.com.
Bill Frisell
Guitarist and composer Bill Frisell returns to Clark County's free Jazz in the Park series Saturday at the Clark County Government Center Amphitheater — and brings along bassist Tony Scherr and drummer/percussionist Kenny Wollesen. Gates open at 6 p.m.; the music starts around 7 p.m. Details: clarkcountynv.gov/parks.
Tropical tunes
If you're looking for some tropical vibes, HaleAmanO & The Delirians bring island reggae and R&B to the Charleston Heights Arts Center, 800 S. Brush St., at 7 p.m. Saturday ($10, artslasvegas.org), and Gary Haleamau, Kawili and HalauHula 'O Kaleimomi present " 'Oli E" at 2 p.m. Sunday at the Winchester Cultural Center, 3130 S. McLeod Drive ($11-$13, clarkcountynv.gov/parks.