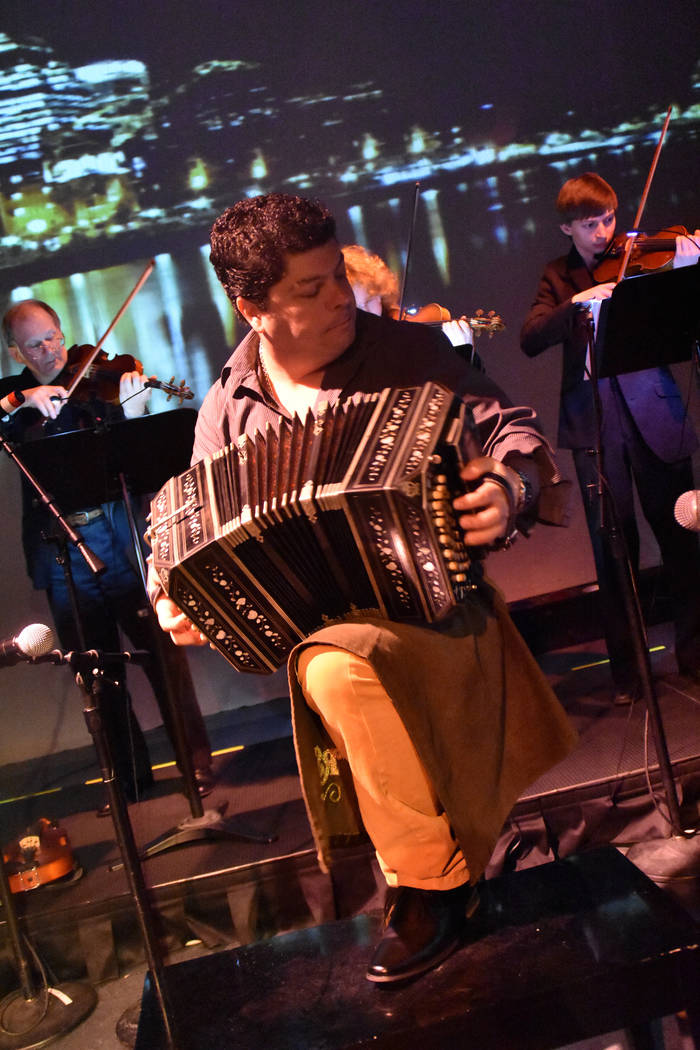 'Tango Malambo'
It takes more than two to tango at this weekend's "Tango Malambo." Argentina-born, Vegas-based maestro Oscar Carrescia leads Argentine compatriots (including singer Damian Rivero, bandoneon player Javier Sanchez and dancers Daniela Rosal and Claudio Otero) and local musicians at 7 p.m. Friday and 2 p.m. Saturday at the Winchester Cultural Center, 3130 S. McLeod Drive. For tickets ($25), click on clarkcountynv.gov/parks.
'Julius Caesar'
Friends, Romans, countrywomen: Shakespeare's study of power, corruption — and conspiracy — gets a gender-bending twist with an all-female cast embroiled in tragic turmoil. Nevada Conservatory Theatre's production opens at 7:30 p.m. Friday and Saturday and 2 p.m. Sunday in UNLV's Black Box Theatre; performances continue at 7:30 p.m. March 15-17 and March 22-24, plus 2 p.m. March 17-18 and March 25. Tickets are $14.75 to $16.50 and available at unlv.edu/pac.
Hawaiian masters
Four-time Grammy-winning slack key guitarist George Kahumoku Jr., National Heritage Fellow Led Kaapana (who boasts a baritone-to-falsetto vocal range) and award-winning guitarist Jeff Peterson team up at 7 p.m. Friday and Saturday at Cabaret Jazz at The Smith Center; for tickets ($35-$45), visit thesmithcenter.com.
'View From the Bridge'
The arrival of two Sicilian cousins shakes up an Italian-American dockworker's 1950s Brooklyn home in Arthur Miller's award-winning "A View From the Bridge." Las Vegas Little Theatre's production begins a three-weekend run at 8 p.m. Friday and Saturday and 2 p.m. Sunday; performances continue through March 25 at 8 p.m. Thursdays-Saturdays and 2 p.m. Sundays (plus 2 p.m. Saturday, March 17) at 3920 Schiff Drive. Tickets are $21 to $24 and available at lvlt.org.
'Six Guitars'
Chase Padgett's one guy, but he channels six different musicians — with styles ranging from classical to blues, jazz, rock, folk and country — into a heartwarming, humorous solo show that explores music's meaning for performers and audiences alike. "Six Guitars" will be presented at 7:30 p.m. Friday at the Charleston Heights Arts Center, 800 S. Brush St. For tickets ($12-$24), visit artslasvegas.org.