This week's 5 best bets for arts & culture in Las Vegas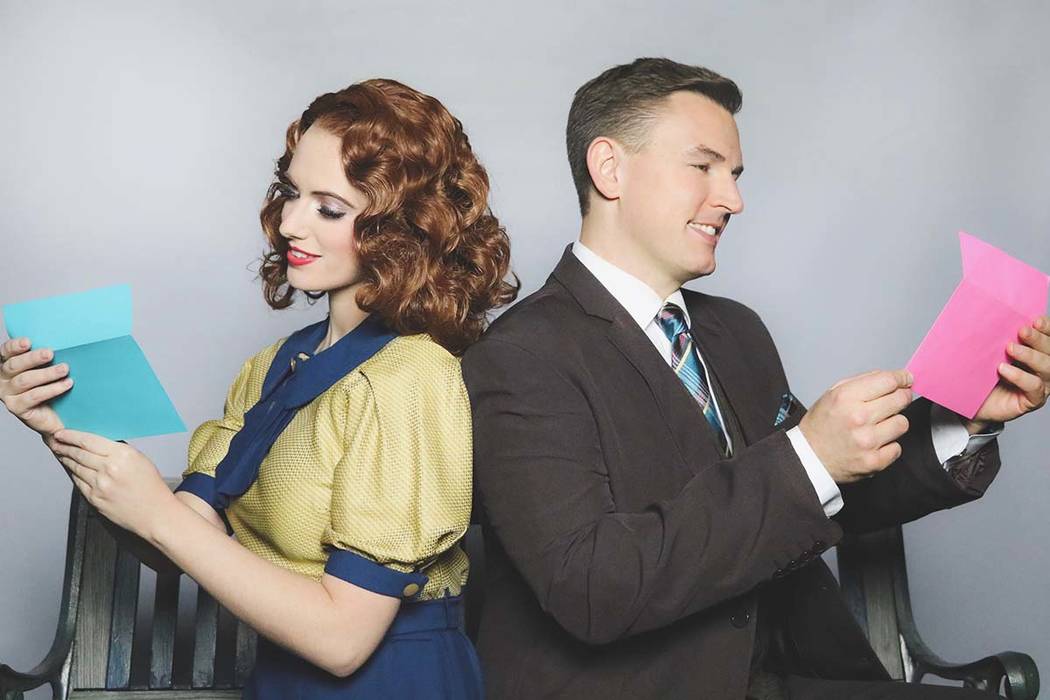 'She Loves Me'
Two perpetually feuding co-workers don't realize they're lonely-hearts pen pals — and therefore fated to be mated — in the Tony-winning musical charmer "She Loves Me." If the plot sounds familiar, it should; it has inspired multiple movies, from "The Shop Around the Corner" to "You've Got Mail." Super Summer Theatre's production opens Wednesday at Spring Mountain Ranch State Park; performances are at 8:05 Wednesdays through Saturdays, through July 14. For tickets ($15), visit supersummertheatre.org.
Stephanie Blythe, Christine Brewer
Two opera superstars — mezzo-soprano Stephanie Blythe and soprano Christine Brewer — team up with pianist Craig Terry, music director of Lyric Opera of Chicago's Ryan Opera Center, for an evening of opera, oratorio and light opera, along with favorites from the Great American Songbook. They'll perform at 8 p.m. Sunday at UNLV's Artemus Ham Hall; tickets are $45 and available at unlv.edu/pac.
Beatbox Battle
More than 70 beatboxers from Las Vegas and points beyond — including California, New York, even Estonia — will compete for a $1,000 grand prize during the free, all-ages Las Vegas Beatbox Battle from 4 to 9 p.m. Saturday at Downtown Container Park, 707 Fremont St. Details: bit.ly/2JMfWpb.
'Outlaw'
For 35 years, George Christie was president of the Hells Angels. Now he's reliving those years in his solo show "Outlaw," which traces his many lives, from top-security Defense Department employee to leader of the infamous motorcycle club, from celebrity parties to solitary confinement in federal prison. He'll perform at the Art Square Theatre, 1025 S. First St., at 8 p.m. Friday and Saturday and 2 p.m. Sunday; for tickets ($33), visit artsquaretheatrelv.com.
'Great American Soul Book'
Former Tower of Power lead singer — and current Temptation — Larry Braggs definitely knows "The Great American Soul Book." He'll prove it at 8 p.m. Saturday, when he teams up with the Lon Bronson All-Star Band in Cabaret Jazz at The Smith Center. Tickets are $15 to $35 and available at thesmithcenter.com.