This week's 5 best bets for arts & culture in Las Vegas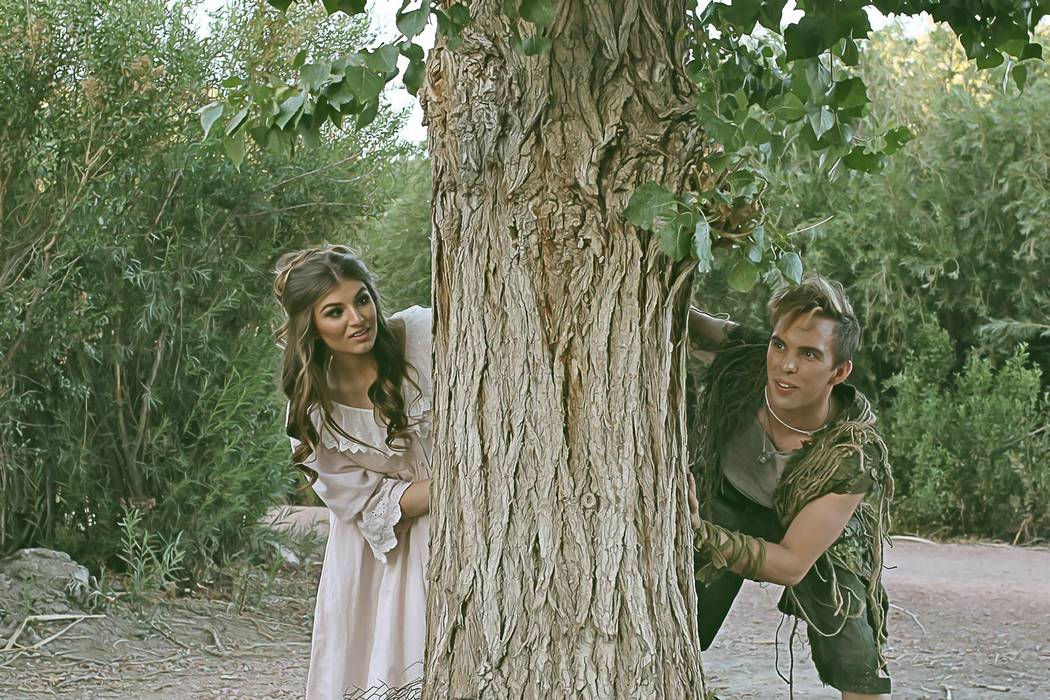 'Peter Pan, A Musical Adventure'
A trip to Neverland, and the free-spirited joys of never growing up, is as close as Spring Mountain Ranch State Park starting Wednesday. Super Summer Theatre presents the adventures of Peter Pan and the Darling children featuring music and lyrics by George Stiles and Anthony Drewe. Performances are scheduled for 8:05 p.m. Wednesdays to Saturdays through Aug. 18. Tickets are $15 at supersummertheatre.org.
Ian Racoma
Paintings celebrating the children of Asian and Pacific Islander immigrants are on display at the Winchester Cultural Center, 3130 S. McLeod Drive. The opening reception for Ian Racoma's "First Gen" exhibit will be from 5:30 to 7:30 p.m. Friday. The free exhibit continues through Aug. 17; for more information, visit clarkcountynv.gov/parks.
Dance in the Desert
The Dance in the Desert Festival marks 20 years this weekend. Led by director and co-founder Kelly Roth, local and national dancers will take the stage at 7 p.m. Friday and 2 and 7 p.m. Saturday at the Summerlin Library & Performing Arts Center, 1771 Inner Circle Drive. Admission is free. For details, visit newdancefoundation.org.
Concert series
KUNV-FM, 91.5, presents its popular Jazz Eclectic Concert Series on Friday. Maiya Sykes, a Season 7 contestant on "The Voice" and featured singer with Postmodern Jukebox, is the guest vocalist at 7 p.m. in Cabaret Jazz at The Smith Center, 361 Symphony Park Ave. Tickets are $29 to $49 at thesmithcenter.com.
Story Pirates
Stories by elementary school students inspire this week's Children's Summer Concert Series performance. Story Pirates present a musical comedy with puppets and songs at 10:30 a.m. Wednesday at the Charleston Heights Arts Center, 800 S. Brush St., and 10:30 a.m. Thursday at the Historic Fifth Street School, 401 S. Fourth St. Tickets are $5 at artslasvegas.org.