Tony-winning 'Fun Home' tops Smith Center 2016-17 Broadway series
February 24, 2016 - 10:53 pm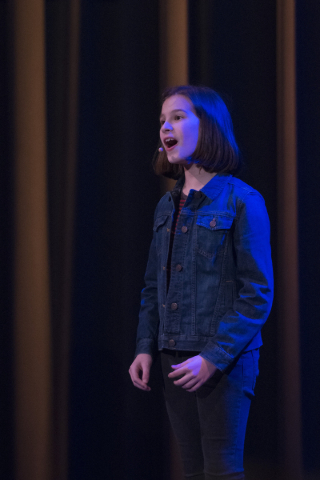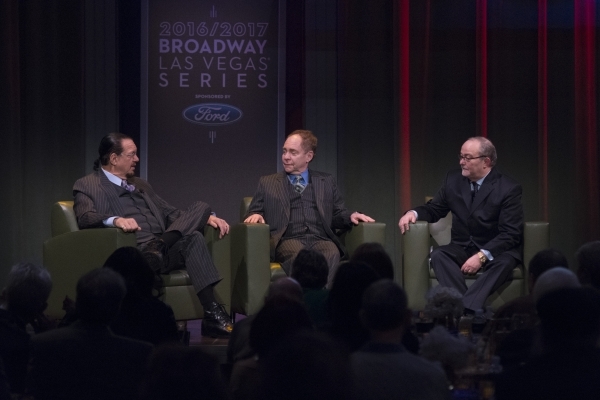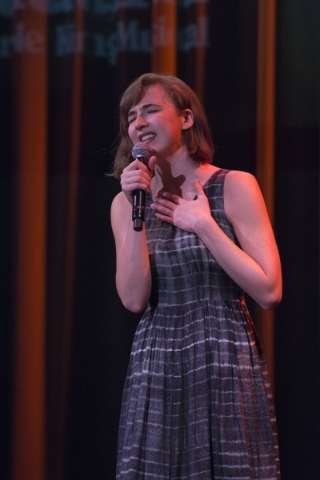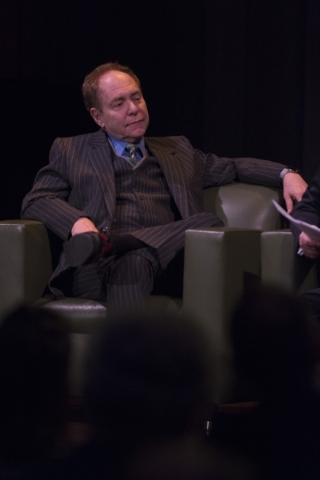 Nine shows, no repeats. And no "Hamilton."
Instead, The Smith Center's 2016-17 Broadway Las Vegas season spotlights the reigning Tony-winner for best musical, "Fun Home" (Jan. 2-8).
Based on Alison Bechdel's graphic memoir of the same name, "Fun Home" focuses on the central character — depicted at three ages — trying to unravel the mysteries of her family's life.
During Wednesday's announcement at The Smith Center's Cabaret Jazz, "Fun Home's" Alessandra Baldacchino, 9, belted out one of the show's signature songs, "Ring of Keys."
And Julia Knitel of Broadway's "Beautiful," about Carole King's rise to stardom, sang both the title song and "Natural Woman" to preview the jukebox musical, which plays The Smith Center on Sept. 20-Oct. 2.
"It took us a long time to land that show," according to Smith Center vice president Paul Beard, who books the Broadway Las Vegas season. "By being patient, and waiting, we got it for '16-'17."
Other current Broadway hits coming in 2016-17 include "An American in Paris" (April 11-16, 2017) and two shows linked to literary favorites: "Finding Neverland" (Feb. 13-19), about the family that inspired "Peter Pan," and "Matilda the Musical" (March 14-19, 2017), from Willy Wonka creator Roald Dahl.
Rio headliners Penn & Teller — who returned to Broadway last year — joined Smith Center President Myron Martin to announce the season. (As usual, only Penn Jillette spoke; Teller maintained his silent stage persona.)
"Better to bring your Broadway show to Vegas and stay here forever," Jillette quipped. "Everything is better in Vegas."
Also on the center's 2016-17 Broadway schedule: "The Sound of Music" (Aug. 2-7 and 9-14) and "The Phantom of the Opera" (May 31-June 11, 2017), plus "Motown: The Musical" (Jan. 17-22) and Irving Berlin's "White Christmas" (Nov. 22-27).
Conspicuously absent from the 2016-17 schedule: Broadway's hottest ticket, "Hamilton."
The hip-hop musical about Alexander Hamilton launches an open-ended Chicago run in late September; a second company is scheduled to play San Francisco for 21 weeks, starting in March 2017, then heads to Los Angeles Aug. 11 through Dec. 30, 2017.
Smith Center officials "don't comment on shows we haven't announced," Martin said in an interview, adding, "Of course we're working on it; it's a wonderful show."
Subscriptions to the nine-show series start at $261 and include an opt-out of as many as two shows. Renewing subscribers may purchase tickets now through March 31; season tickets for new subscribers will be available May 2-June 12. For more information, contact The Smith Center at 702-749-2000 or visit www.thesmithcenter.com.
Read more stories from Carol Cling at reviewjournal.com. Contact her at ccling@reviewjournal.com and follow @CarolSCling on Twitter.