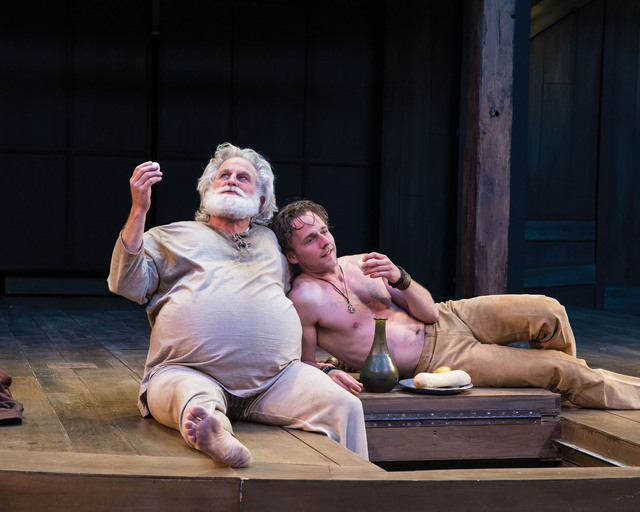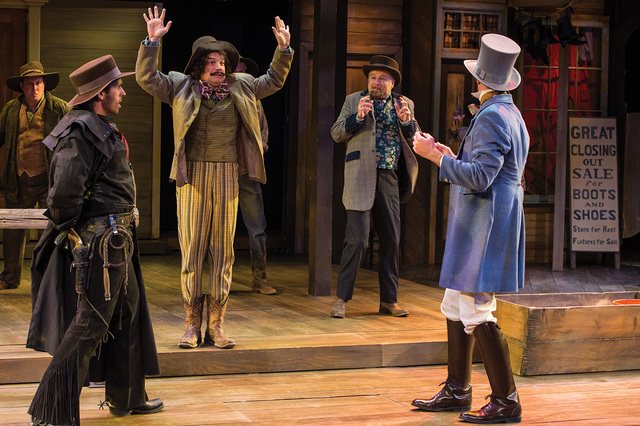 Into the words. And what words they are.
William Shakespeare's, of course — which makes perfect sense at the 53rd annual Utah Shakespeare Festival, now underway in Cedar City.
Sharing the Adams Shakespearean Theatre stage: the Bard's "Comedy of Errors," "Henry IV Part One" and "Measure for Measure," playing in repertory through Aug. 30.
And in the festival's indoor Randall L. Jones Theatre: "Twelfth Night," which spans the festival's summer and fall seasons, running through Oct. 17.
Shakespeare's not the only great writer in the festival spotlight this season, however.
Rounding out the summer schedule: a world premiere adaptation of Jane Austen's "Sense and Sensibility" and the musical "Into the Woods," Broadway legend Stephen Sondheim's Tony-winning take on fairy-tale characters before (and after) their happy endings.
To say nothing of nightly Greenshows (co-directed by festival founder Fred Adams, who's revived the rotating English, Irish and Scottish themes), backstage tours, daily literary seminars (where you can discuss the previous day's plays), plus Q&A sessions with festival actors, costume and prop directors.
There's even "Repertory Magic," which gives audiences a behind-the-scenes look at the Randall's daily transformation between matinee and evening performances — as crew members switch lighting, scenery, props, costumes and sound from one play to another.
By the time the festival's summer season ends Labor Day weekend, construction crews should be on the job, laying the groundwork for the $35 million Beverley Taylor Sorenson Center for the Arts, which will include a replacement for the festival's outdoor Adams Shakespearean Theatre and a new, 200-seat studio theater, along with costume and craft shops. It's scheduled to open in 2016.
For now, however, the play's the thing. (Make that plays.) So, to quote the Bard's words once more, play on.
Preview
53rd annual Utah Shakespeare Festival
"The Comedy of Errors," "Henry IV Part One," "Into the Woods," Measure for Measure" and "Sense and Sensibility" in repertory through Aug. 30; "Twelfth Night" in repertory through Oct. 18
Southern Utah University, Cedar City (three hours northeast of Las Vegas on Interstate 15)
$28-$73 (800-752-9849; www.bard.org)
ALL THE REVIEWS:
'Twelfth' finds its best, true self with balance of heart and humor
Deep in 'Woods' lies tale of human truths (witch warts and all)
It takes game of thrones to get young prince to find his way
You said it, sisters: Finding right romance requires keeping wits
With Gold Rush-era 'Comedy of Errors,' there's droll in them thar hills
'Measure' of human struggle, marked by moral knots, fistfuls of foibles