UNLV Jazz Ensemble celebrates CD release, Monterey fest debut
September 20, 2017 - 5:56 pm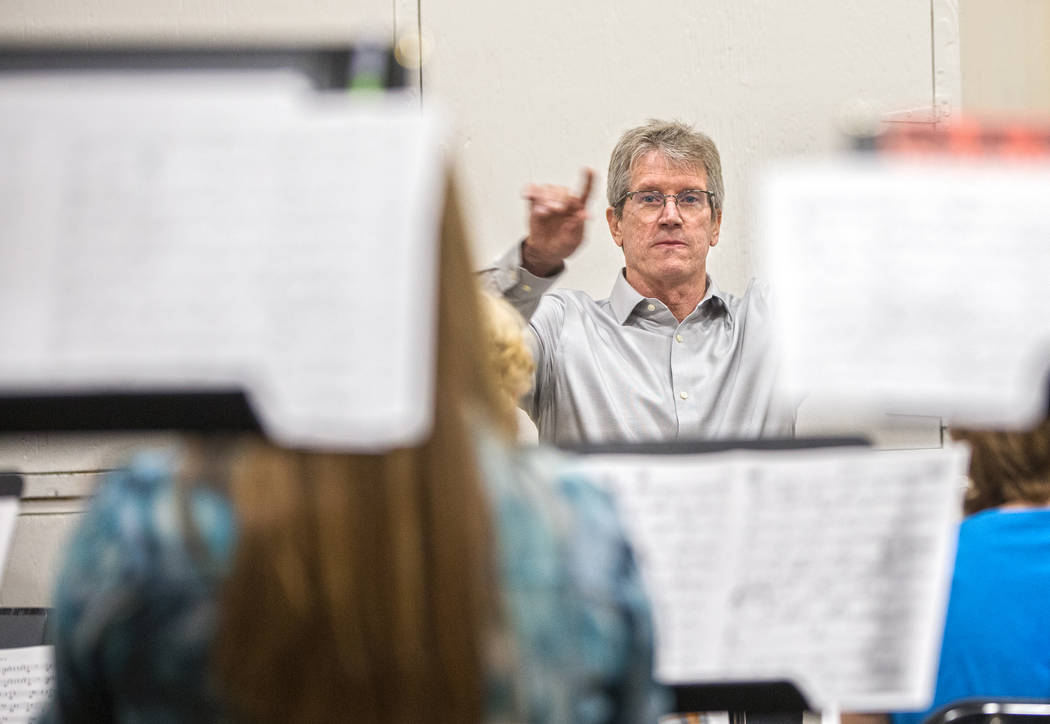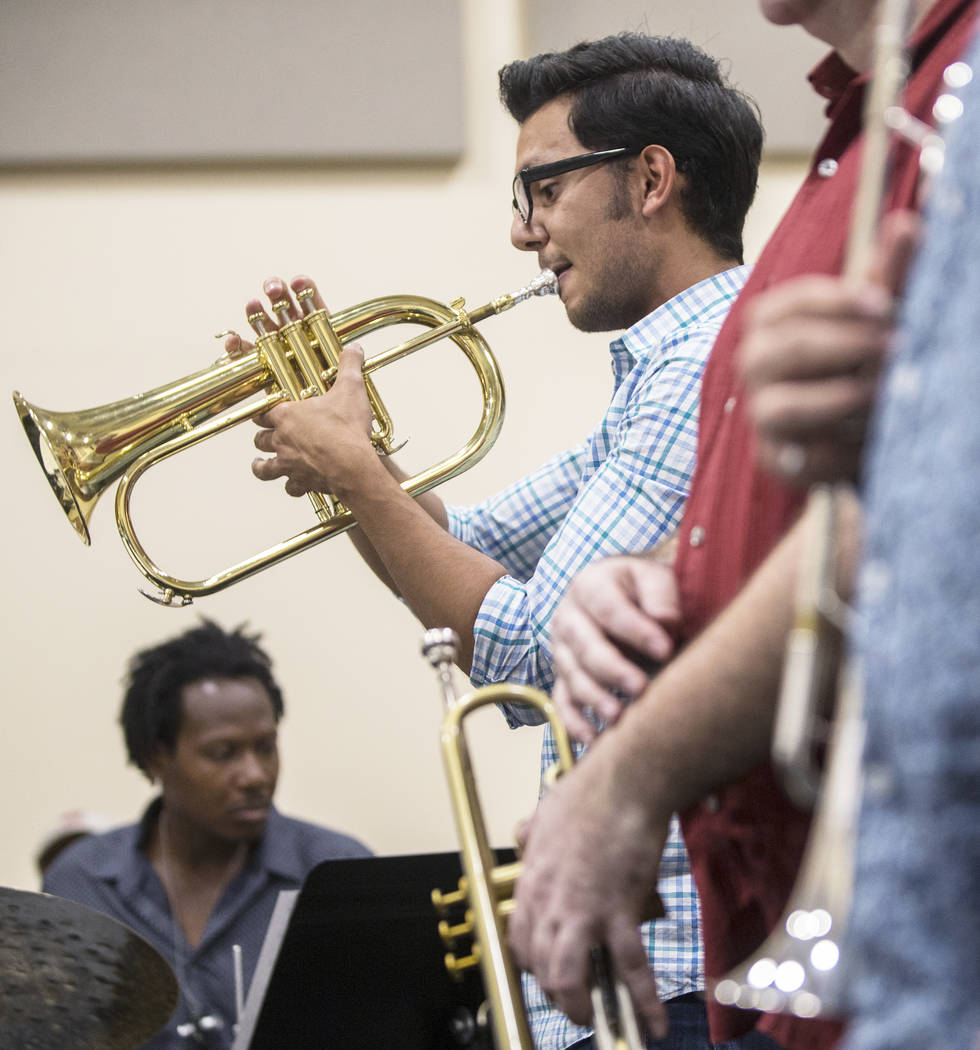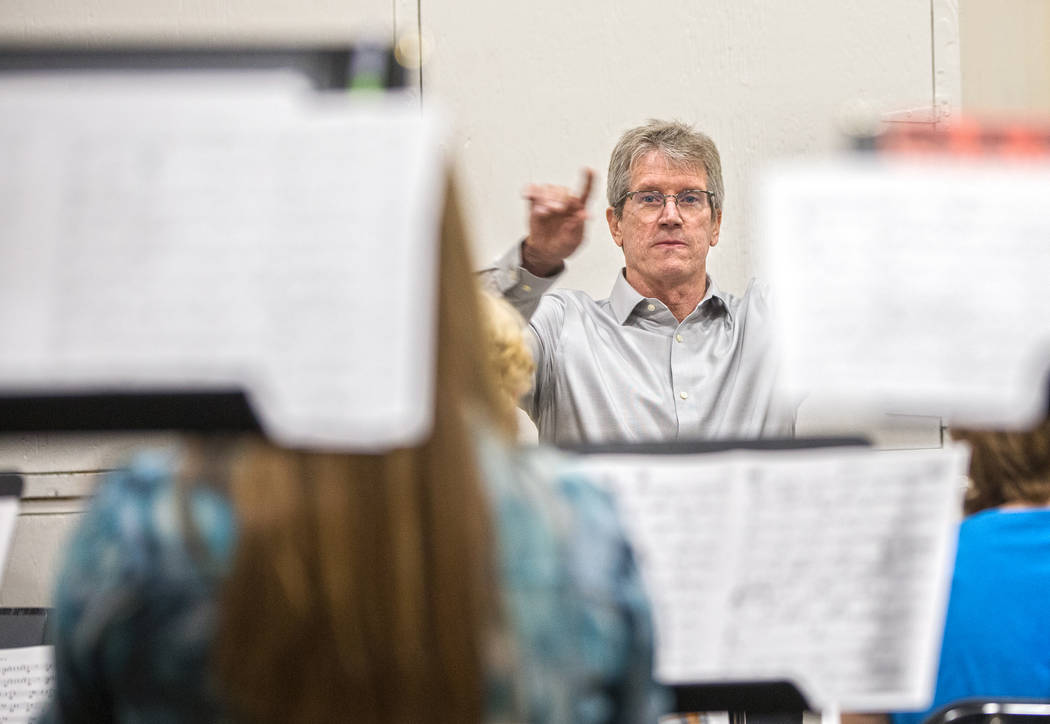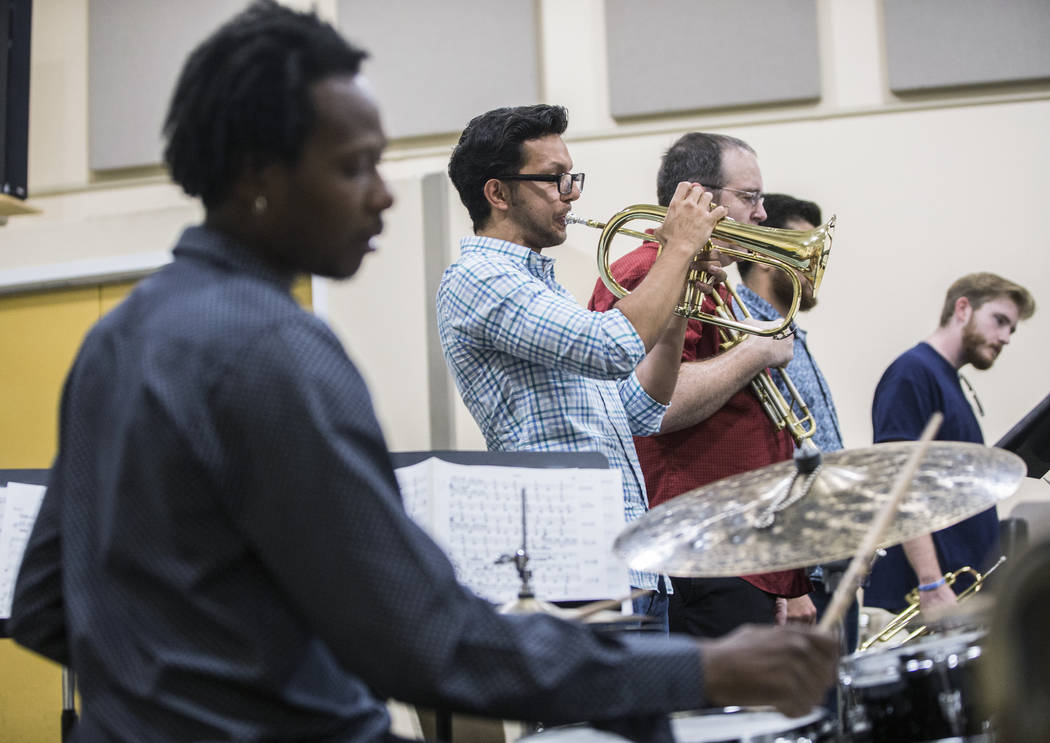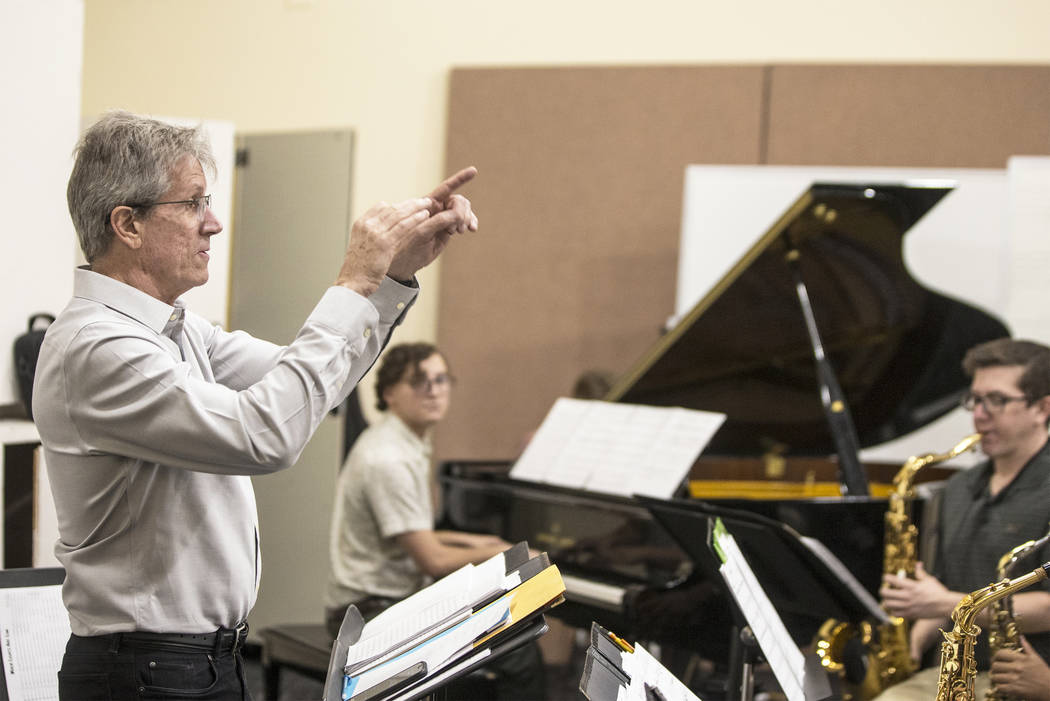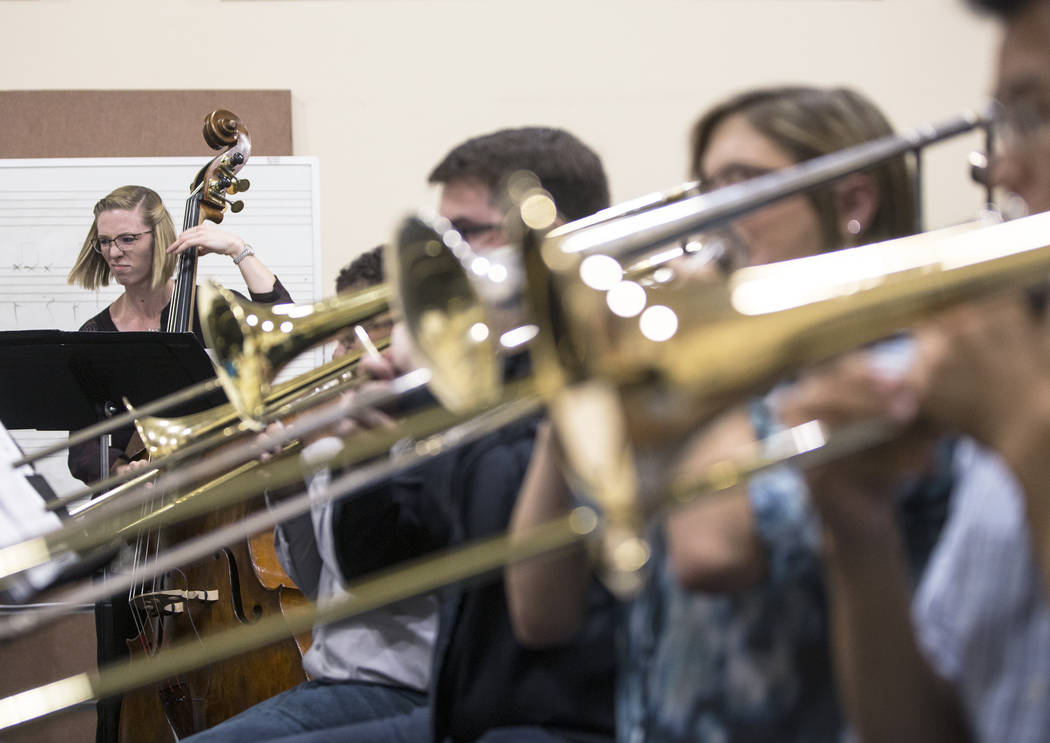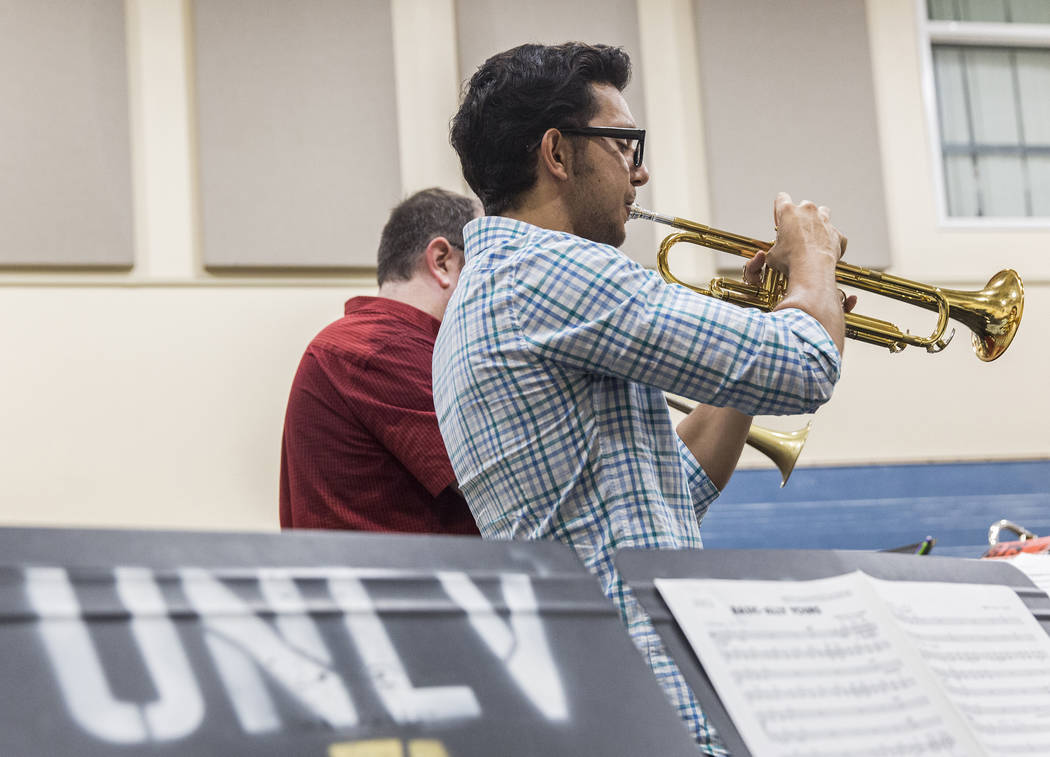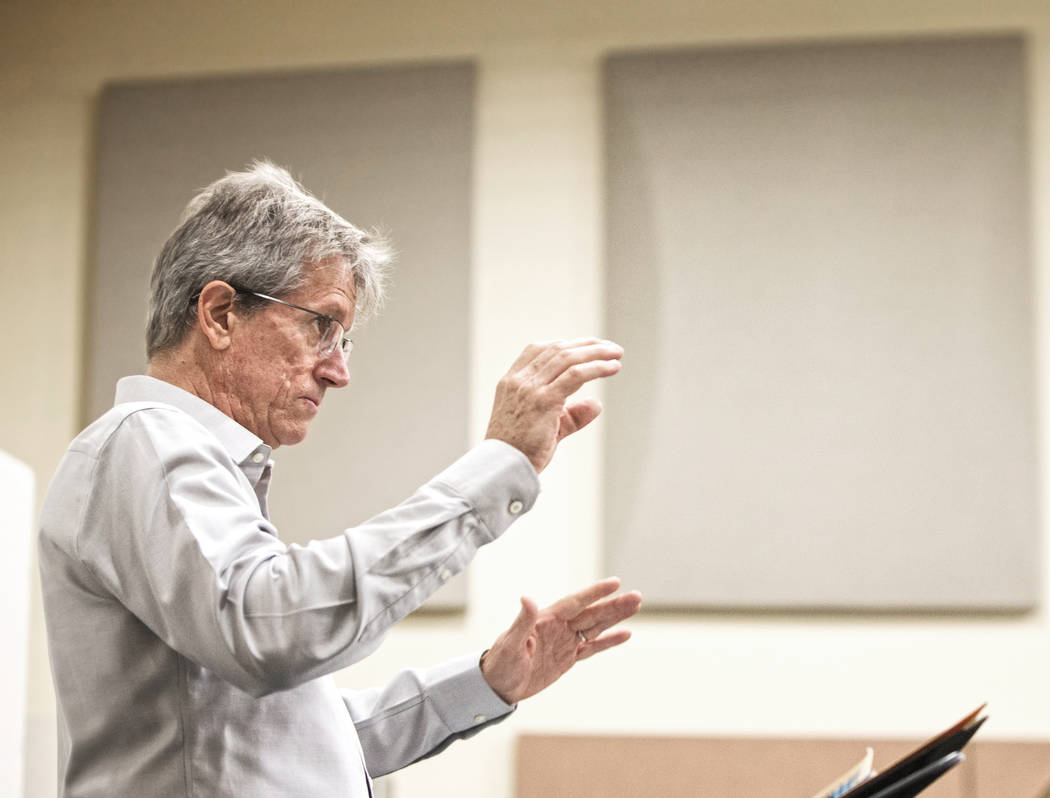 UNLV's official Homecoming Week doesn't start until next month.
But a different homecoming celebration takes place Sunday at UNLV's Artemus Ham Hall, when the university's Jazz Ensemble I and Latin Jazz Ensemble will play a triple-celebration concert.
In addition to honoring UNLV's 60th anniversary, the concert marks the release of the UNLV jazz program's latest CD, the two-disc "Rail Trails and Latin Journey III."
The third part of the celebration? It's the first performance by the jazz ensemble following its debut last weekend at the prestigious Monterey Jazz Festival.
The UNLV ensemble earned the gig in March with a first-place finish in the college big band division of Monterey's Next Generation Jazz Festival, an annual competition for more than 1,000 student musicians, middle school through college.
OK, so UNLV tied for top honors with a group from Philadelphia's University of the Arts.
Still, a win's a win, and Dave Loeb — director of UNLV's jazz studies program — will take it. Especially when it enables UNLV students to play alongside the biggest names in jazz.
"It's historic for the whole college," he says. "If this were football, this would be like the NCAAs. Some people say, 'Dave, you're pushing it.' But it is — it's like the Sweet Five or Six."
Clearly, Loeb's game is music, not football or basketball. But it's a game he knows well, after more than three decades as Tony winner Ben Vereen's pianist and conductor; Loeb's other credits range from session pianist for such TV shows as "Family Guy" to performer everywhere from the Las Vegas Strip to the Hollywood Bowl.
UNLV's jazz studies program has earned numerous accolades in its more than four-decade history, from DownBeat magazine's Student Music Awards to enthusiastic CD reviews from JazzTimes.
But times have changed since UNLV's jazz program began, Loeb notes.
Back then, there were "10 great jazz schools" vying for student musicians, he says. "Now, there are more than 200. The competition has dramatically increased."
At the same time, jobs for professional musicians — especially in Las Vegas — are much harder to come by than in the days when every Strip casino had its own showroom orchestra. (Loeb did his part during the two-year run of "Steve Wynn's ShowStoppers," when he hired some former students to play in the show's 31-piece orchestra he conducted.)
At a recent rehearsal, current students were concentrating on their Monterey festival set, which the ensemble will reprise at Sunday's concert.
The half-hour program swings from a bossa nova-tinged "Take the A Train" — the legendary Duke Ellington Orchestra's signature song, composed by Billy Strayhorn — to a lyrical, far-from-Disney take on "Someday My Prince Will Come," a jazz classic since the '50s.
Although the players are full-time students, Loeb and fellow faculty member Nathan Tanouye (whose professional associations range from principal trombonist with the Las Vegas Philharmonic to trombonist, arranger and orchestrator for Caesars Palace mainstay Celine Dion) "treat them like professionals," Loeb says.
"We're installing the professionalism," he adds, which means that, every time UNLV's jazz ensemble takes the stage, "we're not going on as students — we're going on as artists."
Behind the big win
It's tough to impress the judges at big competitions.
Dave Loeb knows.
"It's subjective," the head of UNLV jazz studies says. "Do they like straight-ahead jazz, or do they like real modern?"
Either way, the judges at the Monterey Jazz Festival's Next Generation Festival liked what they heard from UNLV's Jazz Ensemble I, which tied for top honors in the college big band division — and earned a performing spot at last weekend's prestigious main festival in Monterey, California.
"It's unbelievably difficult to be a judge at this thing," says Loeb, who's judged different divisions of the competition.
Judges are looking for certain things from the competing musicians, he explains.
"The creativity in the solos" is one factor, according to Loeb. Other must-have elements: "the ensemble's tightness and drive," whether the group is "rhythmically exciting" and whether the performance is "thematically, historically and texturally" accomplished.
During the Next Generation competition, the UNLV ensemble played a variety of tunes from several arrangers, including a student, Las Vegas saxophonist Julian Tanaka and "a well-known slow blues" from trumpet and big band legend Thad Jones.
For the latter, Loeb told his student musicians, "You gotta bring it, because everybody knows that one."
UNLV's Jazz Ensemble definitely did bring it during the competition, tying for first place in their division. But so did other student musicians, Loeb notes.
Walking toward the Monterey wharf, where the Next Generation festival's exhibition stage was located, Loeb and other UNLV musicians heard a group — before they saw them — playing "a great chart we recorded. And one of the guys asked, 'Are we playing against that group?' "
When they rounded the corner, and finally saw the musicians, they realized "it's middle school kids."
Contact Carol Cling at ccling@reviewjournal.com or 702-383-0272. Follow @CarolSCling on Twitter.