UNLV Nevada Conservatory Theatre launches new season and director
September 28, 2017 - 1:57 pm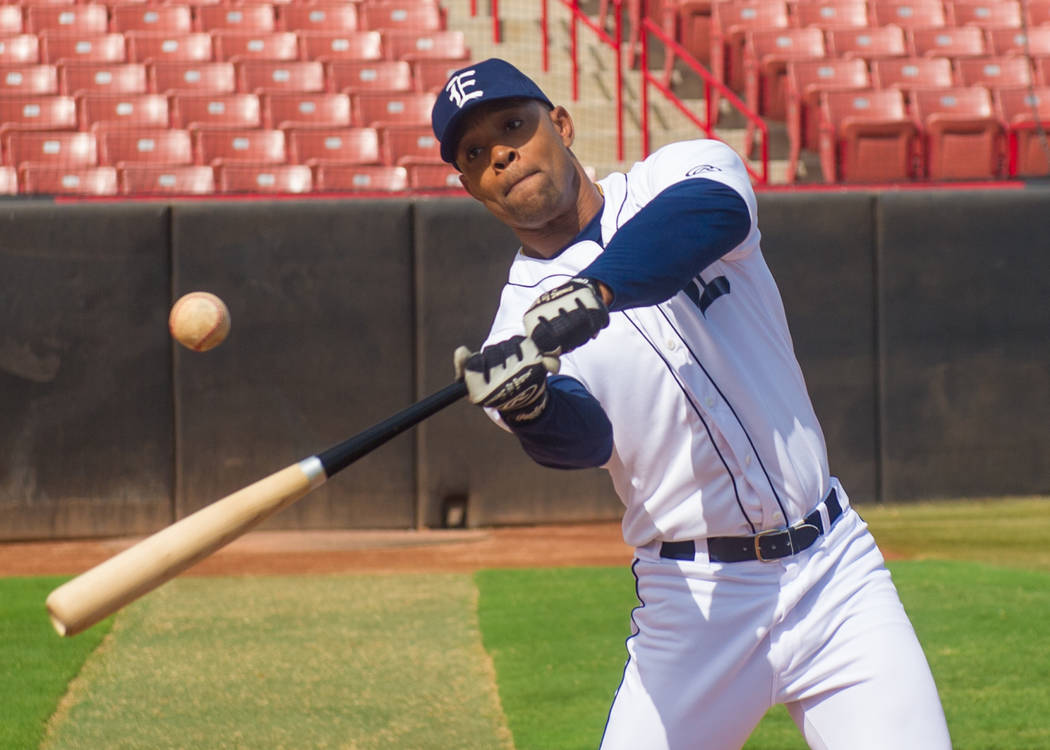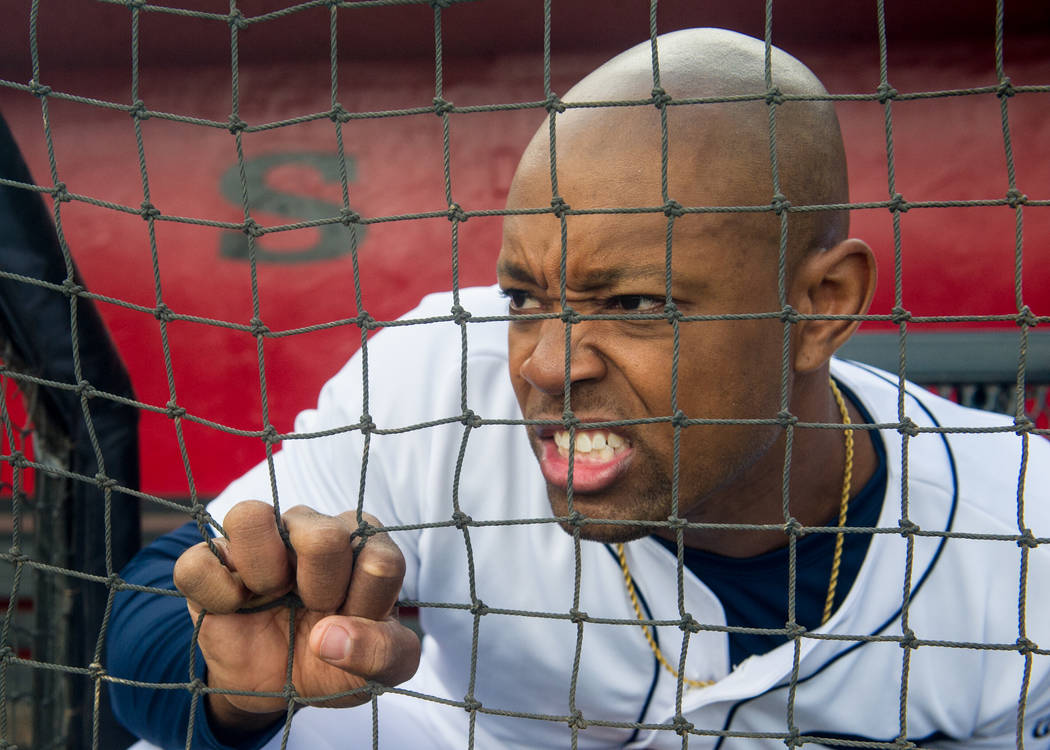 Players come and go, but the team plays on.
That's as true in the theater as it is on the athletic field.
The latest case in point: Nevada Conservatory Theatre, UNLV's professional theater training program, which launches its 2017-18 season Friday with "Take Me Out," playwright Richard Greenberg's comedy-drama about a beloved baseball star's revelation that he's gay.
Christopher Edwards planned NCT's season earlier this year, when he was still the company's artistic director.
He's now the artistic director of Actors' Shakespeare Project in Boston — and it's up to NCT's new executive director, Norma Saldivar, to oversee the season Edwards planned. (Edwards is in exactly the same position, staging a season someone else chose.)
Even though she didn't plan it, "it's a very exciting season," says Saldivar, who also chairs UNLV's theater department. (She arrived in Las Vegas from the University of Wisconsin in Madison, where she taught theater and served as executive director of the university's Arts Institute.)
NCT's 2017-18 lineup is "very diverse, in terms of playwrights and stories," according to Saldivar, and covers "a wide swath of Americana and different aspects of our society."
Which is exactly what Edwards intended.
"All of those plays, for me, were about social justice and cultural awareness of the world we live in," he says in a telephone interview from his new Boston base. "For me, it was really about looking at the world we're in."
The world of "Take Me Out" focuses on star New York Empires outfielder Darren Lemming (played by NCT guest artist Mario Peoples), who makes sports history by casually announcing his homosexuality during a press conference.
The news triggers a variety of reactions that reverberate far beyond the clubhouse. A racist, homophobic pitcher (played by UNLV alumnus Darek Riley) brings the team's conflicts to a boiling point during a crucial pennant race, while Lemming's accountant (Equity actor Marcus Weiss) discovers true love — for the game of baseball.
Beyond "Take Me Out," NCT's new season explores contemporary issues, even in far-from-contemporary plays.
William Shakespeare's "Julius Caesar" examines "tyranny and trying to take politics in one's own hands," Edwards notes — but an all-female cast will put a new spin on the classic tale.
And Edwards will return to UNLV to direct an adaptation of Charles Dickens' beloved "A Christmas Carol," but his version will take "a contemporary, multicultural look at the play," he promises.
Baseball returns — after a fashion — later in NCT's season with August Wilson's Pulitzer Prize-winning "Fences," which focuses on a former Negro League star working as a trash collector in 1950s Pittsburgh, whose bitterness impacts his relationships with his wife and his son, a promising athlete himself.
And "Good Kids," by Naomi Iizuka — inspired by a 2012 rape case in which a victim who can't remember anything discovers what happened to her via social media — "is incredibly relevant to everyone," Saldivar notes, but has "very special resonance to the students on campus."
Rounding out NCT's 2017-18 season: the coming-of-age musical "Pippin," in which Charlemagne's young son searches for his "Corner of the Sky."
In Saldivar's view, "there's something really beautiful about 'Pippin,' " especially the way the show contrasts the hopes of youth with the inevitable discovery that dreams don't always come true. As Saldivar phrases it, "that ability to make you look at who you were — and who you are."
As for NCT's identity, Saldivar hopes the company's 2017-18 season will give her "an opportunity to get to know this community."
Edwards characterizes the lineup he planned as "an exciting season." "I wish I could've been there to see it through to the end," he says.
The rest of Nevada Conservatory Theatre's lineup
Nevada Conservatory Theatre launches its 2017-18 season Friday with "Take Me Out," in which a star baseball player shocks fans and teammates when he reveals his homosexuality. The play runs through Oct. 8.
The UNLV-based theater explores other contemporary issues, from student rape to political power, in plays new and old during its 2017-18 season:
Oct. 20-Nov. 5: "Good Kids" by Naomi Iizuka (Black Box Theatre)
Something happened to Chloe after that Saturday night party. She says she can't remember what, but everybody's talking about it, in this drama set at a Midwestern high school in the age of Facebook and Twitter, smartphones and YouTube.
Dec. 1-17: "A Christmas Carol" by Charles Dickens (Judy Bayley Theatre)
A new adaptation of Charles Dickens' holiday favorite, with a contemporary multicultural setting, centers on mean-spirited, greedy Ebenezer Scrooge and the four apparitions who visit him — and show him what goodwill, cheer and joy to all mankind truly mean.
Feb. 9-18: "Fences" by August Wilson (Judy Bayley Theatre)
Wilson's Pulitzer Prize-winning portrait of ex-con Troy Maxson, a former star in baseball's Negro League, who works as a garbage man in 1957 Pittsburgh — and finds his bitterness impacting his relationships with his wife and athlete son.
March 9-25: "Julius Caesar" by William Shakespeare (Black Box Theatre)
A successful politician and military leader wants total control of Rome — but meets opposition from all sides — in an all-female production of Shakespeare's tragic tale of power, corruption and a leader's rise and fall.
April 27 – May 6: "Pippin" by Stephen Schwartz (Judy Bayley Theatre)
Heir to the Frankish throne, young prince Pippin searches for the secret to true happiness — in battlefield glory, in the temptations of the flesh and the intrigues of political power — but discovers that, sometimes, ordinary life can prove even more extraordinary.
For more information, visit unlv.edu/nct.
Contact Carol Cling at ccling@reviewjournal.com or 702-383-0272. Follow @CarolSCling on Twitter.