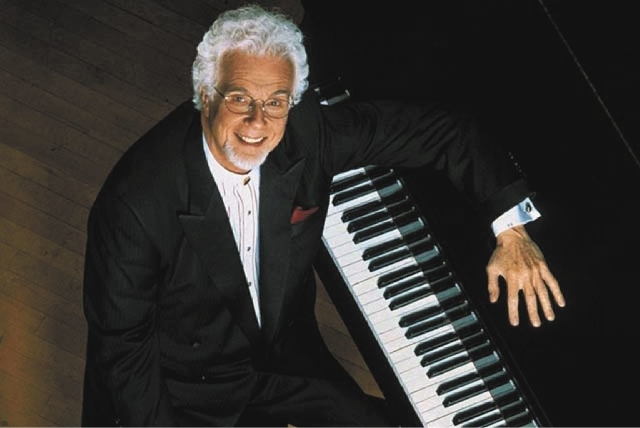 The musical beat goes on at the UNLV Performing Arts Center, which celebrates its 38th season with a 2013-14 schedule that includes pianist Peter Nero, contemporary jazz group the Rippingtons and the Moscow Festival Ballet.
Four distinct series make up the season at the University of Nevada, Las Vegas: the Charles Vanda Master Series, the Allegro Guitar Series at UNLV, the UNLV Performing Arts Center Series, and the UNLV Chamber Music Series, co-produced with the UNLV Department of Music.
The season opens Sept. 19 with "La Revue de Cuisine," part of the UNLV Chamber Music Series, which features faculty, violinist Wei Wei Lei and other guests in a program flavored by jazz and popular dance music.
The Charles Vanda Master Series opens Nov. 2 as pianist Nero teams with the UNLV Jazz Symphony Orchestra for "The Gershwin Project," conducting and performing classic Gershwin melodies, including excerpts from "Porgy and Bess."
The Rippingtons perform April 26, and actor Hal Holbrook returns Feb. 22 in "Mark Twain Tonight!"
Overseas ensembles include the Hungarian State Folk Ensemble's "Gypsy Romance" (Sept. 26), Moscow Festival Ballet's "Cinderella" (Feb. 1) and Israel's Haifa Symphony Orchestra (March 13). Mak Grgic launches the Allegro Guitar Series on Nov. 19.
Founded in 1976, UNLV's Performing Arts Center also hosts productions presented by the UNLV-based Nevada Conservatory Theatre, Desert Chorale, the Southern Nevada Musical Arts Society and UNLV's music and dance departments.
"Design Your Own Series" subscriptions are available for the 2013-14 season, offering patrons a chance to choose a variety of shows at a discount. Season subscription information is available online at pac.unlv.edu or by phone at 702-895-2787.
Contact reporter Carol Cling at ccling@reviewjournal.com or 702-383-0272.
SCHEDULE
The complete UNLV Performing Arts Center schedule:
CHARLES VANDA MASTER SERIES
Nov. 2: Peter Nero and the UNLV Jazz Symphony Orchestra in "The Gershwin Project"
Feb. 1: Moscow Festival Ballet, "Cinderella"
March 13: Haifa Symphony Orchestra, with guest conductor Boguslaw Davidow and pianist Roman Rabinovich
UNLV CHAMBER MUSIC SERIES
Sept. 19: "La Revue de Cuisine"
Oct. 22: Fry Street Quartet
Jan. 30: Axiom Brass Quintet
Feb. 20: Three Times Four
ALLEGRO GUITAR SERIES
Nov. 19: Mak Grgic
Feb. 15: Duo Siqueira Lima
April 10: VIDA Guitar Quartet (Mark Ashford, Mark Eden, Helen Sanderson and Christopher Stell)
OTHER PERFORMANCES
Sept. 26: Hungarian State Folk Ensemble's "Gypsy Romance"
Feb. 22: Hal Holbrook in "Mark Twain Tonight!"
March 8: Repertory Dance Theatre performing "Elements," featuring UNLV dance students
April 26: The Rippingtons