UNLV's Barrick Museum celebrates 50th anniversary with Art Walk, new exhibits
October 5, 2017 - 4:21 pm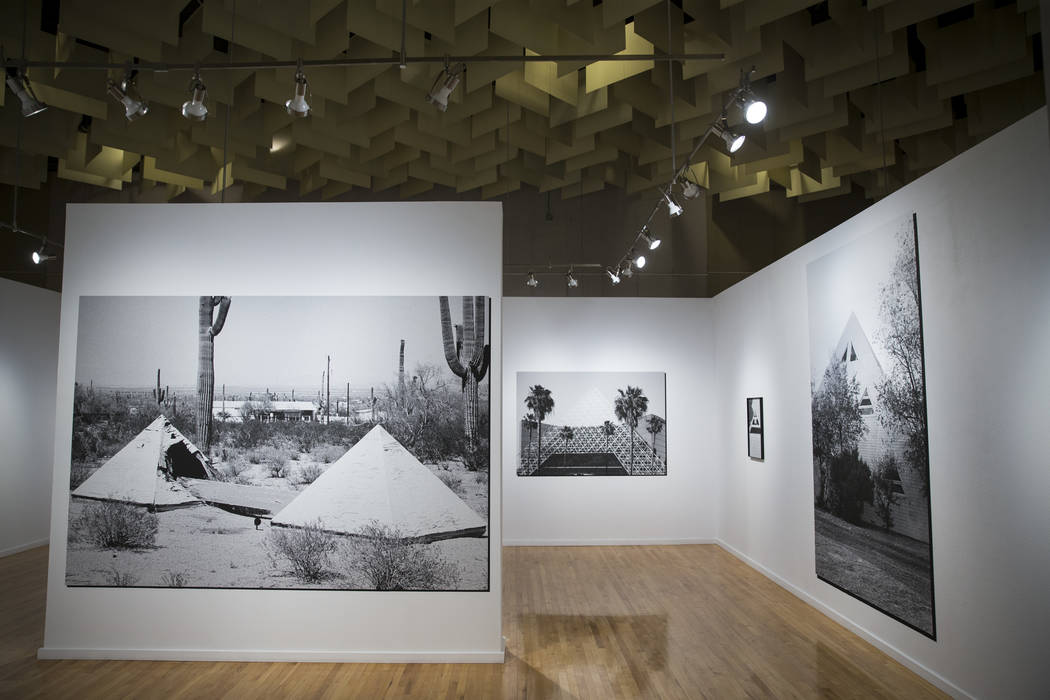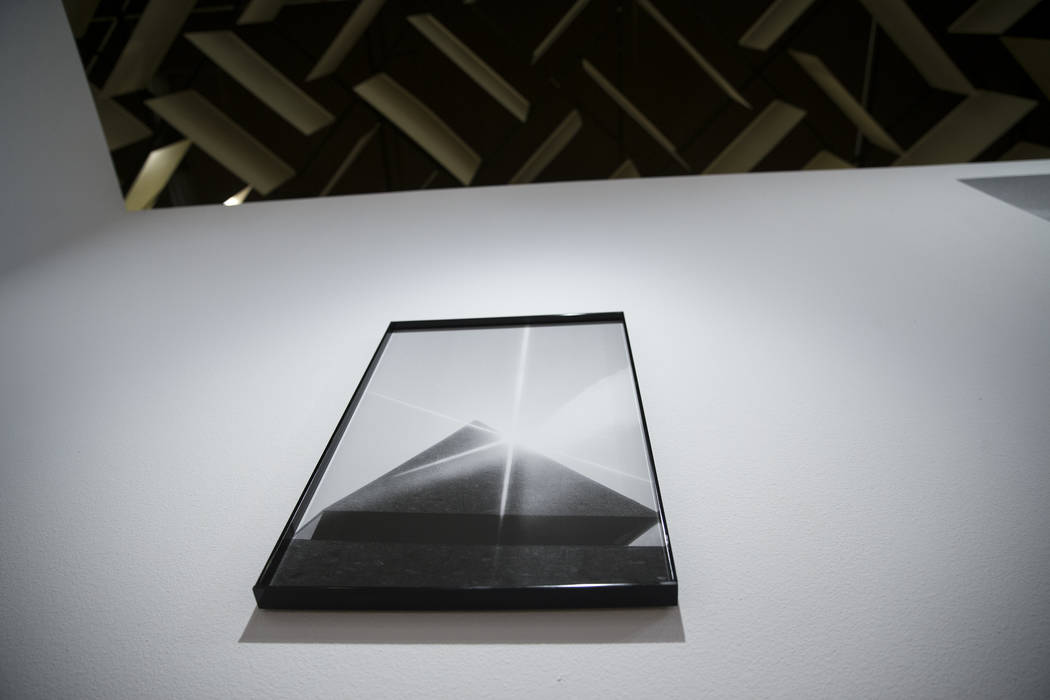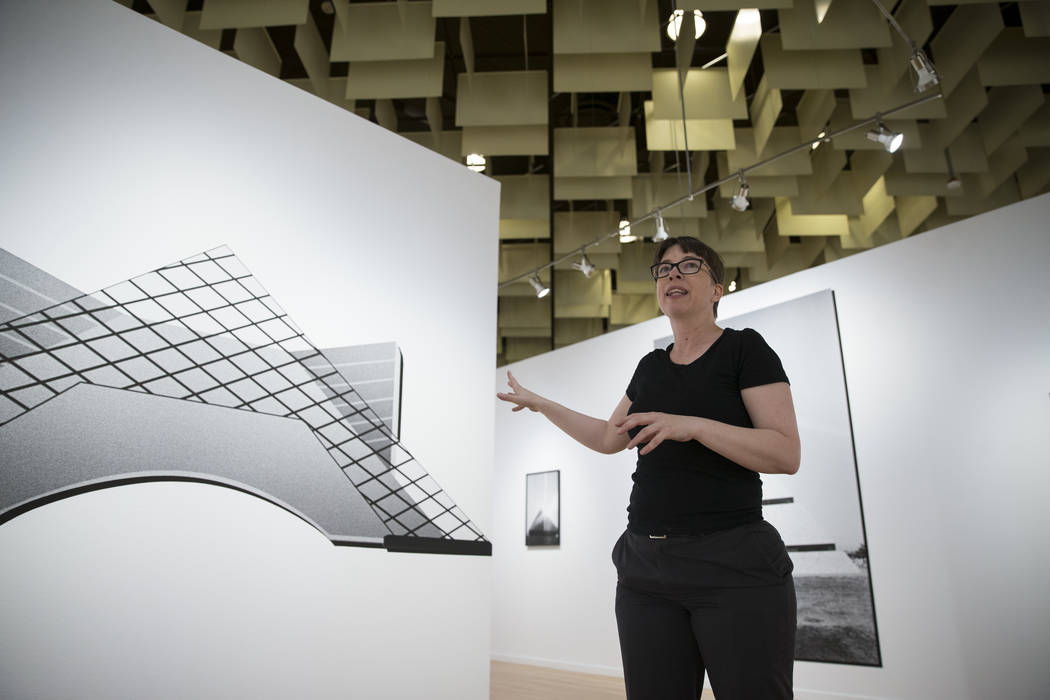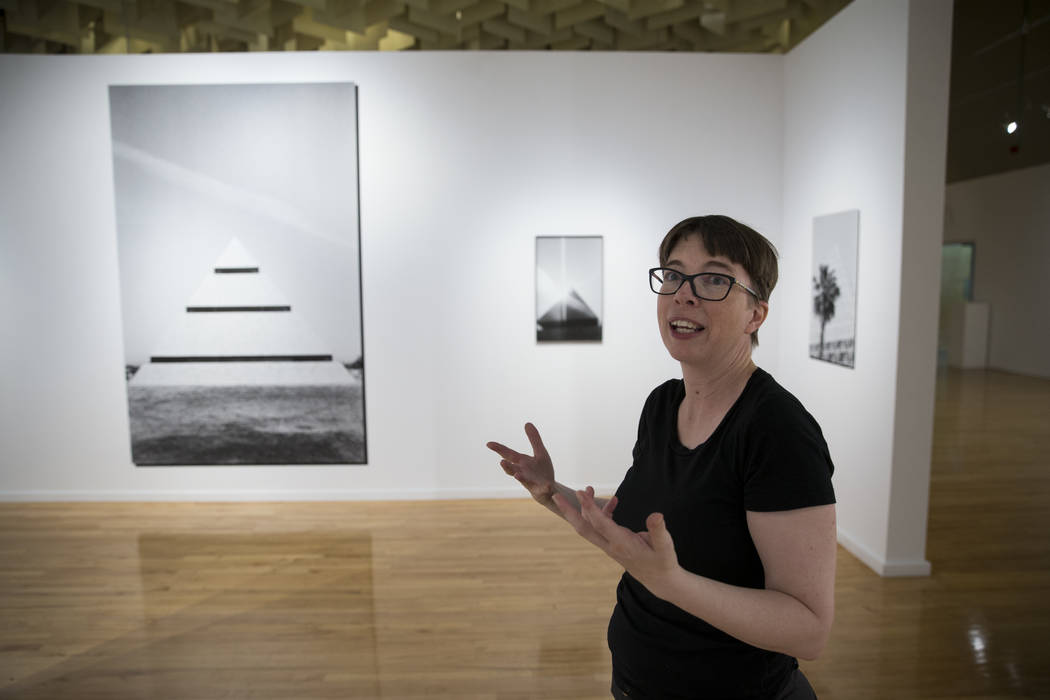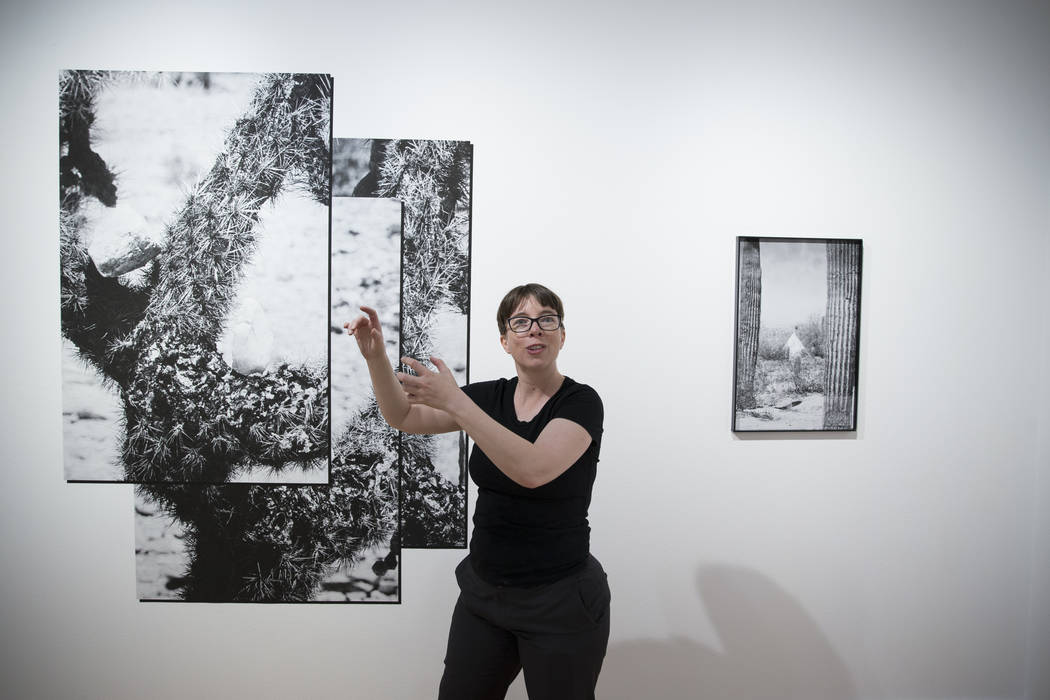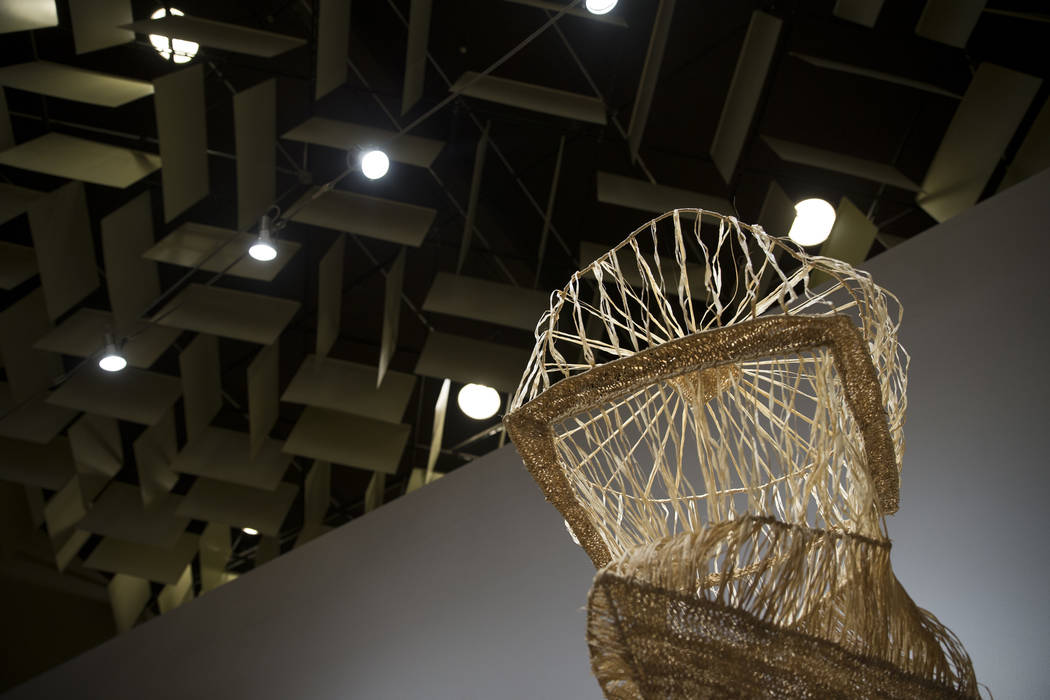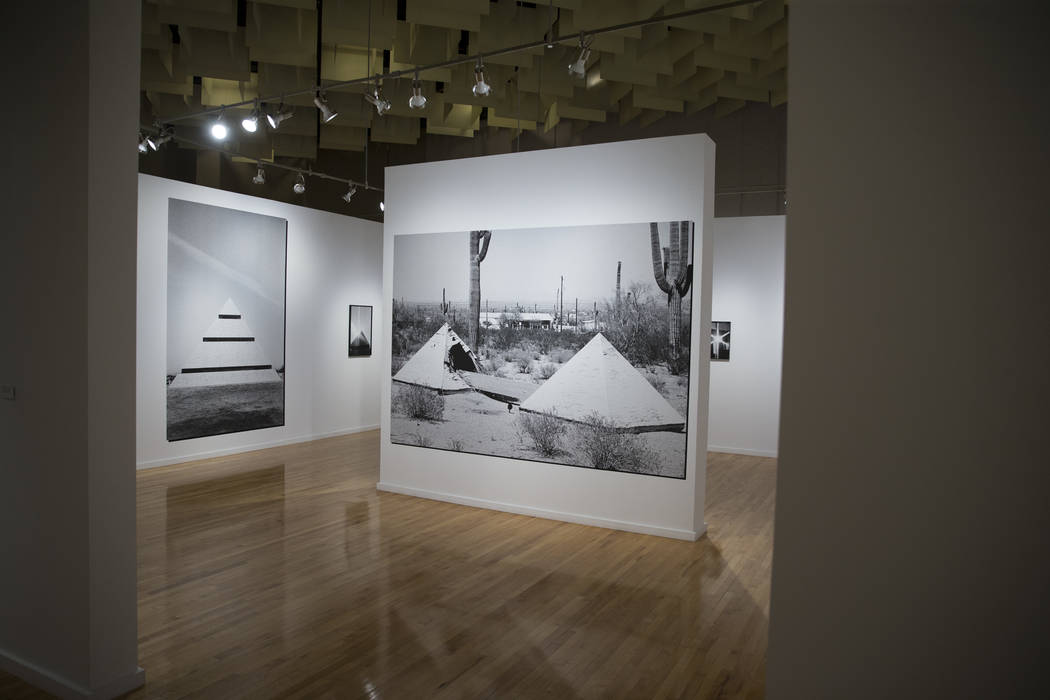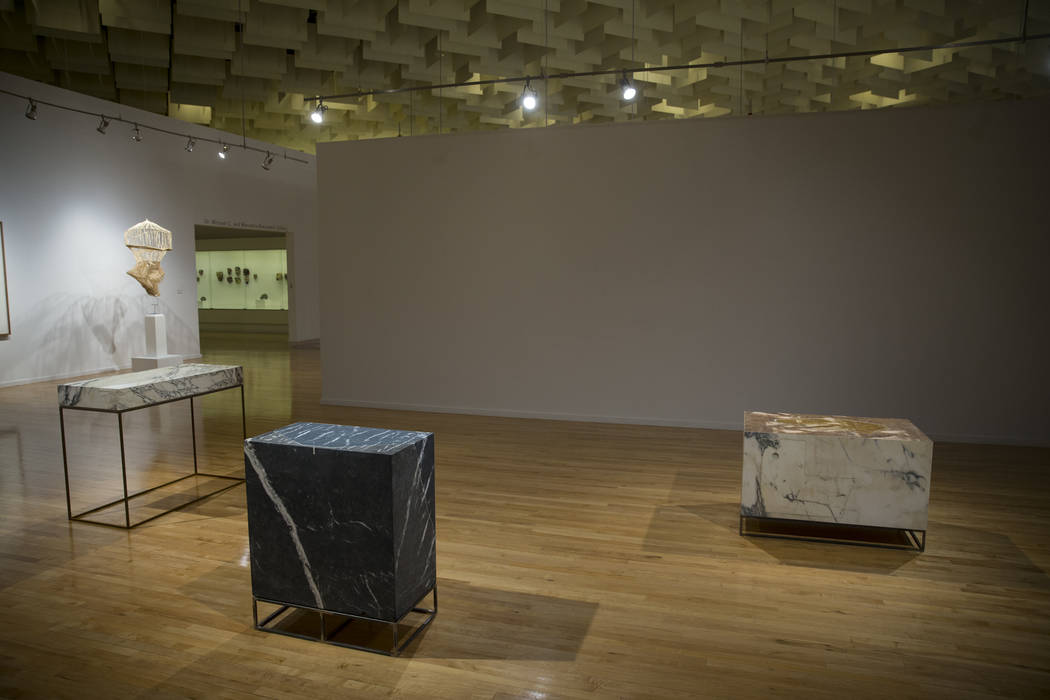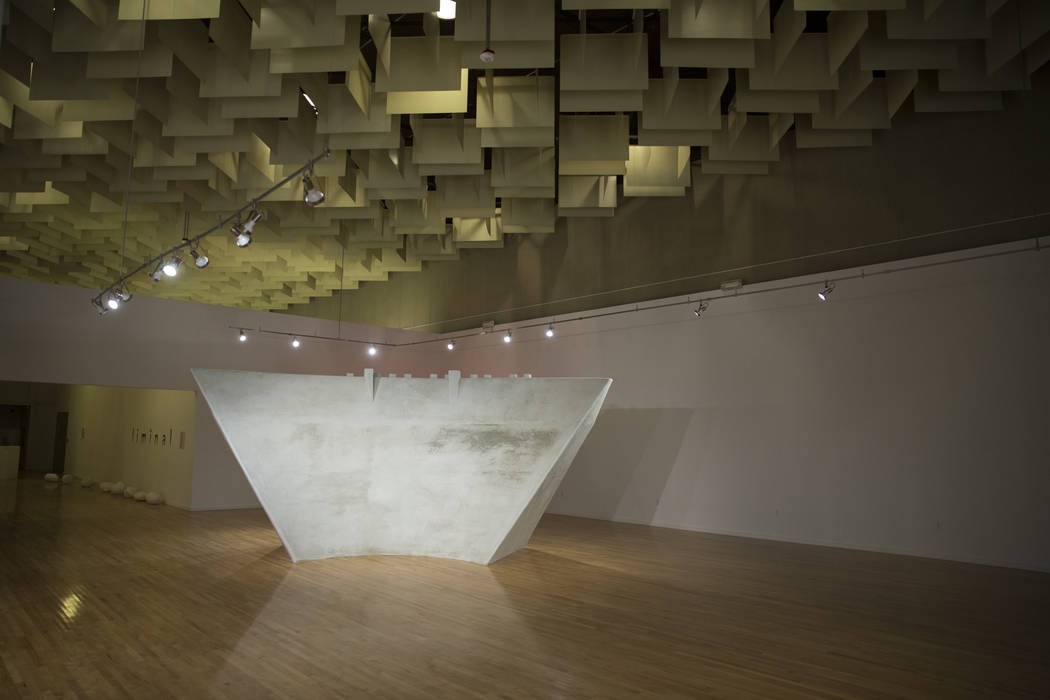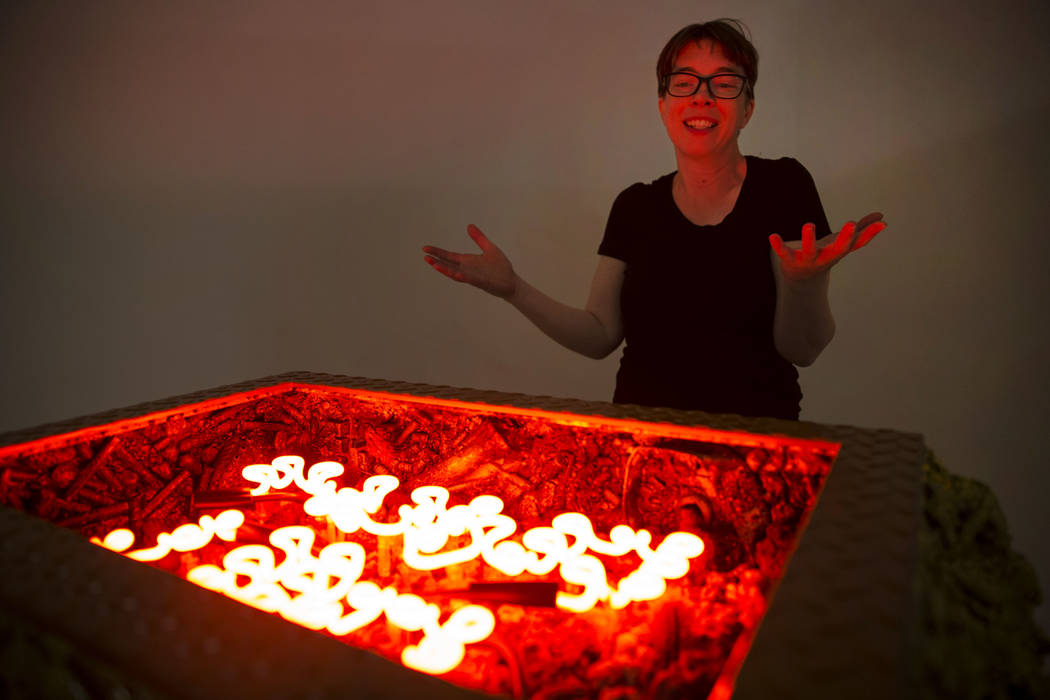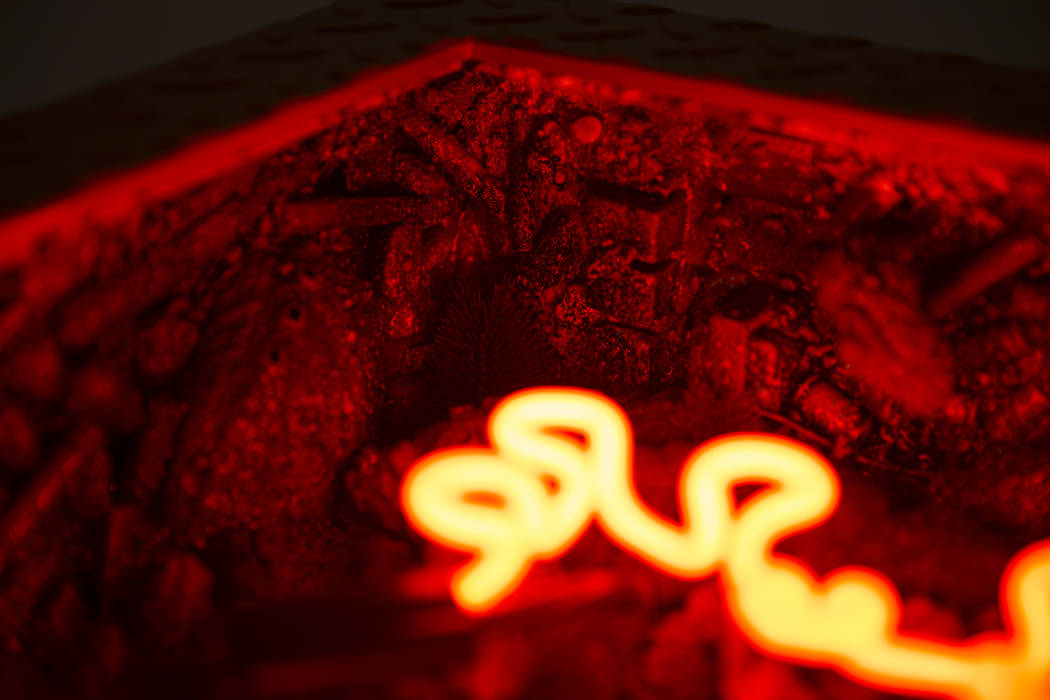 The Marjorie Barrick Museum of Art's latest exhibit is titled "Preservation."
But "Perseveration" could serve as a motto for the UNLV museum, which closes its 50th-anniversary year with a pair of exhibits — one large, one small — illustrating its impact.
They'll be in the spotlight, along with other new exhibitions, during a free Art Walk from 5 to 9 p.m. Friday; wine and champagne will be served so attendees can toast not only UNLV's 60th anniversary but the Barrick's 50th.
Friday's Art Walk is "one of the first times we've done an all-campus exhibit," notes Alisha Kerlin, the Barrick's interim director, citing "Preservation"-related exhibits at UNLV's Grant Hall Gallery, Donna Beam Fine Arts Gallery and Richard Tam Alumni Center. "You have to travel through the (campus) landscape to see the rest of the show."
The expanded footprint seems appropriate, considering "Preservation's" focus on, among other topics, the landscape of the American West.
"Preservation's" destinations range from Glen Canyon Dam (as captured in Utah artist Adam Bateman's 22-foot model) to "Colosseum," a 3-D film by German artist Moritz Fehr that takes audiences into a former open-pit gold and copper mine on the Nevada-California border.
Los Angeles-based Aurora Tang — who previously participated in UNLV's visiting artist lecture program — returns to campus to curate the exhibit, which features a total of 11 contemporary artists.
Tang works with two organizations — High Desert Test Sites, based in Joshua Tree, California, and the Los Angeles-based Center for Land Use Interpretation — that focus not only on the landscape but humanity's impact upon it.
When Tang was asked to curate "a land art show" at the Barrick, she pondered various environmental art projects, from Ugo Rondinone's "Seven Magic Mountains" (located just off Interstate 15 between Sloan and Jean) to Michael Heizer's Nevada desert landmarks "Double Negative" (northwest of Overton) and "City" (in Lincoln County's Garden Valley, part of the Basin and Range National Monument).
"I got to thinking, what is the current state of '60s and '70s land art?" Tang says, citing Robert Smithson's "Spiral Jetty" — a coil of basalt rocks in Utah's Great Salt Lake — as an example of an environmental artwork designed to "change over time." But, she adds, "how do you conserve an artwork that lives in a lake?"
As "Preservation" demonstrates, it's "a broad theme," Tang says, noting it's "not a specific land art show. It's a way to engage all different kinds of themes."
But not in paintings; "Preservation" features sculptures, videos, drawings, photographs and maps.
Bateman's "Monolith" dam model "functions as a minimalist sculpture," Tang observes. As "with all of the work, it can be read on different levels."
Fehr's "Colosseum" film, meanwhile, "creates a sonic environment" and "needed to have its own space," according to the curator. "The sound draws you in; it's like descending into a pit, like Dante's Inferno."
Kerlin likens it to "a moonscape," alluding to the sometimes disorienting nature of the exhibit's artworks.
"Time is definitely part of it," Tang adds. "Some of the works, they might be present day, they might be future ruins."
As an example, she cites Southern California photographer Laurie Brown's images of desert vistas, altered by such signs of partial development as smoothly graded sand and neatly stacked terraces, reminiscent of the bases of ancient pyramids.
"Preservation" may be the bigger of the Barrick's two exhibits, but the museum's West Gallery (formerly the Teaching Gallery) also hosts a new exhibit, "liminal." Curated by visiting UNLV lecturer Shelley Volsche, "liminal" uses artworks and artifacts from the Barrick's collection to explore the title concept of being on the threshold of a physical space, ideology or identity.
Through objects as different as a pre-Columbian Colima Dog figure and Los Angeles-based China Adams' plaster shapes — the plaster covering the artist's dry garbage — "liminal" exemplifies the West Gallery's status as "a lab for other departments to use our collections," Kerlin explains. "We teach from it — but a better word is, we learn from it."
Art Walk celebrates UNLV, Barrick anniversaries
It's a double celebration Friday as UNLV's College of Fine Arts presents a free Art Walk saluting not only UNLV's 60th anniversary but the 50th anniversary of UNLV's Marjorie Barrick Art Museum.
The 5-9 p.m. event includes champagne, wine and hors d'oevres inside the Barrick, where the new exhibits "Preservation" and "liminal" will be on display.
Several other exhibits related to "Preservation" are also part of Friday's Art Walk celebration:
■ "Colosseum," in the Grant Hall Gallery, is a stereoscopic 3-D film that uses image and sound to take audiences inside a former open-pit copper and gold mine on the California-Nevada border.
■ "Peripheral Flood Control Structures of Las Vegas," in the Donna Beam Fine Art Gallery, features photography and videos of the more than 100 detention basins in and around Las Vegas captured by the Center for Land Use Interpretation.
■ "There Is No Right Time," at the Richard Tam Alumni Center, presents photographs by UNLV alumna Mikayla Whitmore focusing on Nevada and California landscapes — and what those landscapes say about mistrust, abandonment and the current political climate in the U.S.
The Barrick exhibits will be on display through Jan. 20; "Colosseum" runs through Oct. 26, while "Peripheral Flood Control Structures" and "There Is No Right Time" continue through Nov. 10 and Nov. 24, respectively.
Contact Carol Cling at ccling@reviewjournal.com or 702-383-0272. Follow @CarolSCling on Twitter.