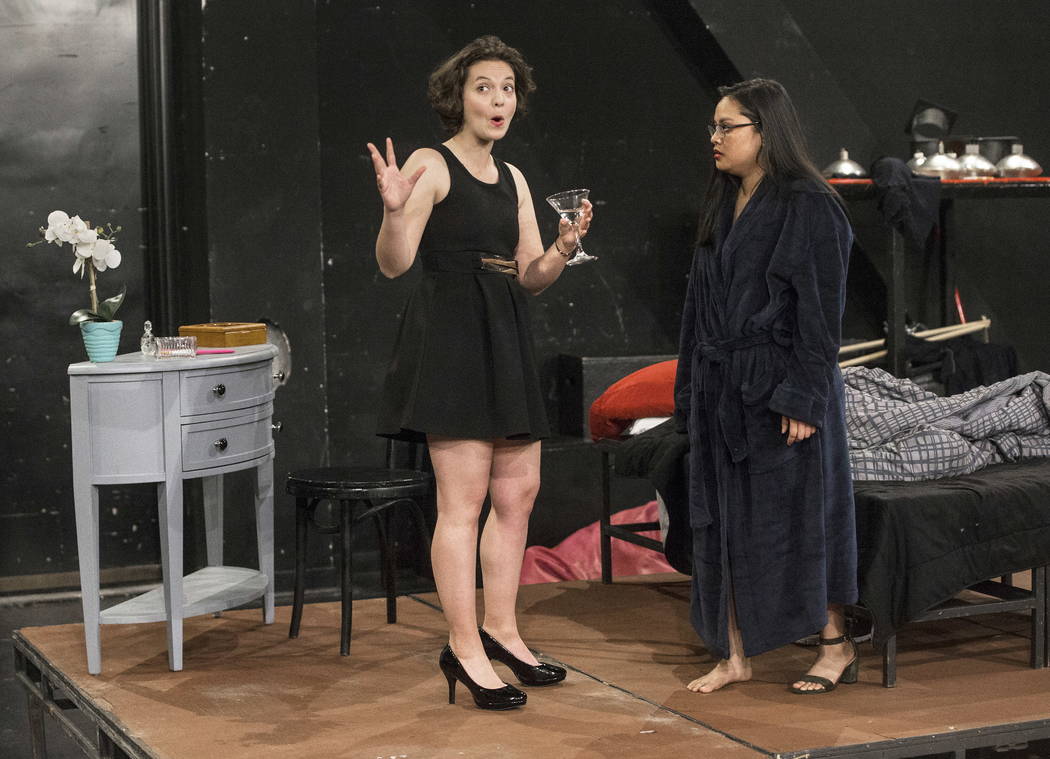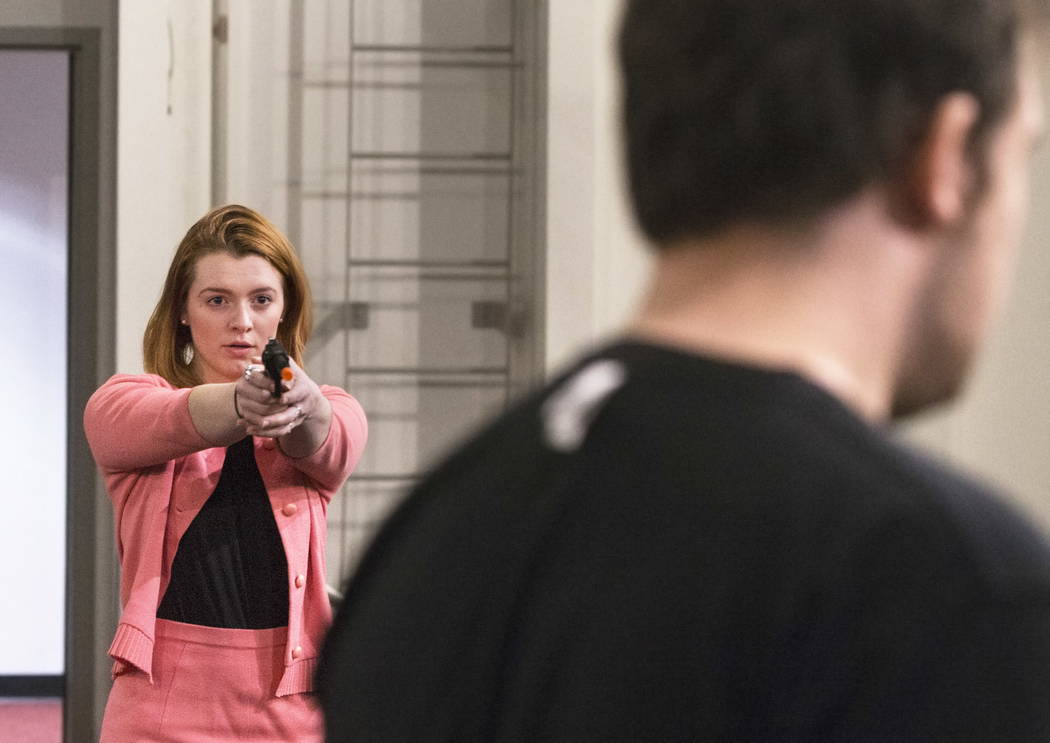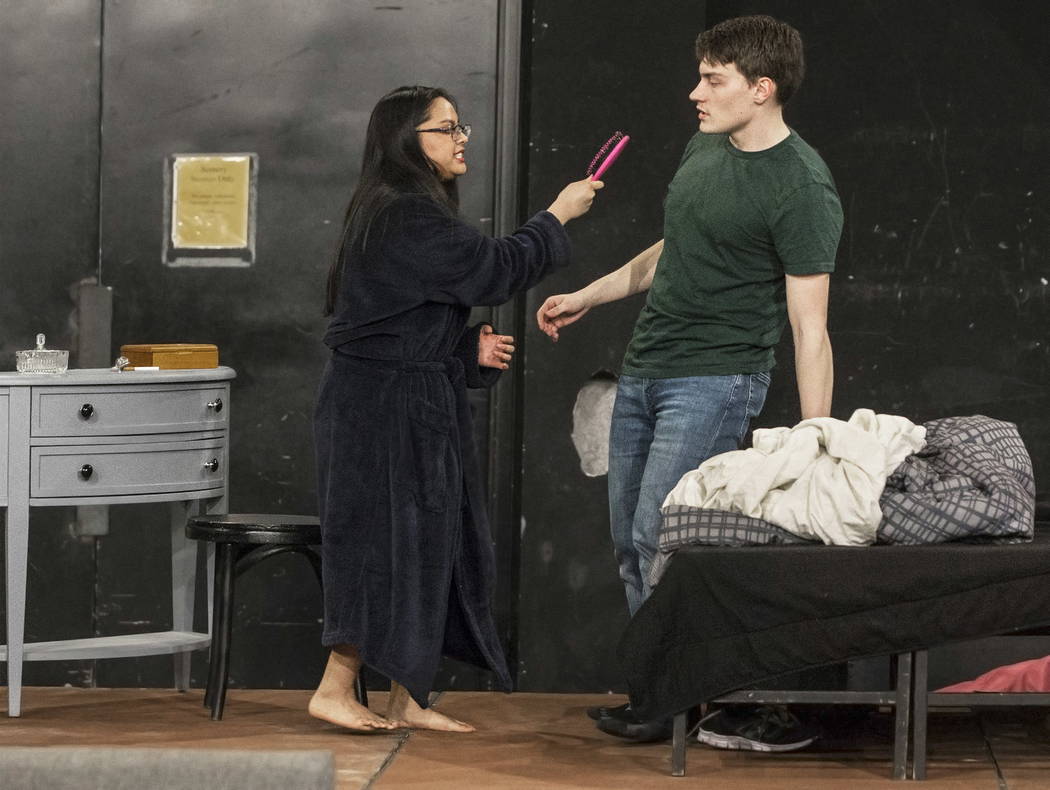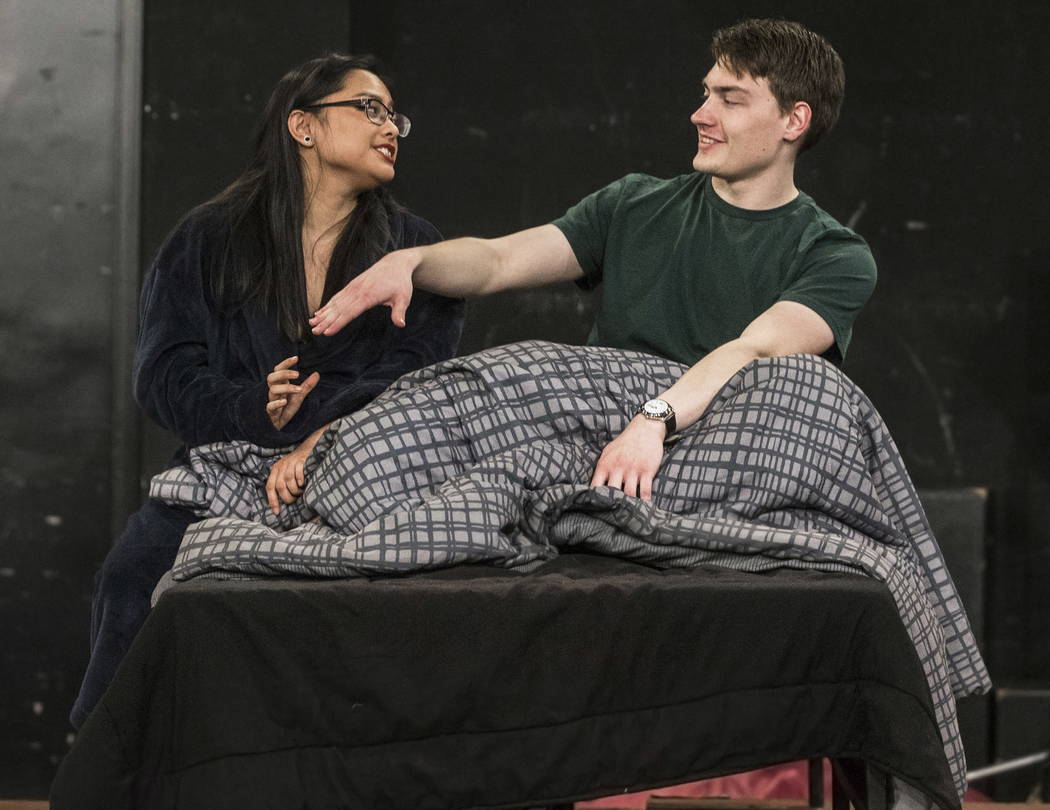 Hey, kids — let's put on a show!
The latest example of this time-honored tradition: the theater students behind UNLV Second Stage, which launches its inaugural production, the dark comedy "The House of Yes," on Thursday at UNLV's Paul Harris Theatre.
The aptly named Second Stage represents the second incarnation of the former Theatre Student Collective, founded in 2014 and "handed off and shuffled around" since then, according to Noah Keeling, the UNLV sophomore behind the revival.
"Since 2014, they've done four shows," Keeling notes during a pre-rehearsal interview in the intimate Harris theater. Last year, the group was on hiatus, with board members "graduating and auditioning for graduate schools."
So Keeling made inquiries and discovered that the Theatre Student Collective, collectively, was only too happy to hand the reins to him. "They were like, 'You can take it,' " he recalls.
Then-freshman Keeling approached theater graduate students Keach Madden and Nate Marble — who had experience as heads of similar organizations at their undergraduate colleges — to help revive Second Stage, which has about 30 current members.
"Life as a college student gets away from you," Keeling says. "There was no real, established, consistent performance schedule." Instead, "when someone had a passion (to stage a particular play), they would do it."
That description also applies to Keeling, who chose Wendy MacLeod's "The House of Yes" as Second Stage's first production. "It's an important script to me. I love it so dearly."
Set during a literally and figuratively stormy Thanksgiving, "The House of Yes" focuses on a decidedly dysfunctional family that includes, among others, a set of twins, one of whom has a definite Jacqueline Kennedy Onassis obsession. (Not surprisingly, she's known as Jackie O.) When her adored twin brother Marty brings home a — gasp! — fiancee, of whom his twisted mother definitely does not approve, the stage is set for pitch-black comedic chaos.
Likening MacLeod's play to "an episode of 'Gilmore Girls' on speed," Keeling cites its "delicious dialogue," as well as its exploration of "the dangers of never being told 'no' — and unchecked wealth."
Cast members also praise the play's off-kilter humor — as well as the chance to participate in a student-run production.
"I'm pretty happy plays are happening," says sophomore Errol Porter, a journalism major who welcomes the chance for "opportunity and experience, which are not easy to come by when you're low on the food chain."
That's because undergraduates must compete with graduate students for roles in UNLV's main-stage Nevada Conservatory Theatre productions, which feature professional actors, designers and directors working alongside advanced graduate and undergraduate students.
NCT "tries to instill professional union standards" because "it helps prepare you to know what you're getting into," explains senior Callie Maxson, who's playing the troubled Jackie O in "House of Yes." She's appeared in recent NCT productions of "Peter Pan" and "A Christmas Carol," but Second Stage provides "an even playing field" that's "less intimidating," Maxson observes.
Norma Saldivar, who chairs UNLV's theater department and serves as NCT's executive director, applauds the Second Stage revival.
"It's absolutely essential to have students producing their own work," she says, adding that Second Stage provides an opportunity for students to show "an entrepreneurial spirit that's so necessary" in theater.
Along with allowing Second Stage to use the Paul Harris Theatre for rehearsals (which have been going on since early December) and performances, UNLV's theater department is providing mentoring and "access to our shops and resources," Saldivar says.
For director Keeling, "it's all about the learning experience," he says. "The biggest point of something like this is learning the importance of self-advocacy."
Theater for students, by students
The student-run theater collective UNLV Second Stage offers a chance for theater students to stage their own productions.
But it also offers a chance for all students — and members of the general public — to enjoy theater without paying for a ticket.
When Second Stage's inaugural production, "The House of Yes," opens Thursday in the Paul Harris Theatre on campus, there won't be a charge. (Although "we will be collecting donations at the door," says Second Stage organizer Noah Keeling.)
"Part of my inspiration," he says, is the fact that "college students are so notoriously poor."
Keeling "can't pay $25" for a show at downtown's Majestic Repertory Theatre, where he appeared last year in the premiere of "Potter Plays," one-acts inspired by the Harry Potter universe. As for attending theater at The Smith Center for the Performing Arts, "that's not even in my orbit as a college student."
Beyond the free admission, Keeling adds, "so many students have never seen a piece of live theater."
They have eight chances to catch "The House of Yes" during its performance run, which ends Jan. 28; Second Stage returns in March with "12 Angry Jurors," a gender-blind version of Reginald Rose's drama "12 Angry Men."
Preview
■ What: UNLV Second Stage's "The House of Yes"
■ When: 7:30 p.m. Thursday-Saturday, 2:30 p.m. Sunday; also 7:30 p.m. Jan. 25-27, 2:30 p.m. Jan. 28
■ Where: Paul Harris Theatre, Ham Fine Arts Building, UNLV
■ Admission: Free; donations accepted (facebook.com/unlvsecondstage)
Contact Carol Cling at ccling@reviewjournal.com or 702-383-0272. Follow @CarolSCling on Twitter.
4505 S. Maryland Parkway, Las Vegas, NV