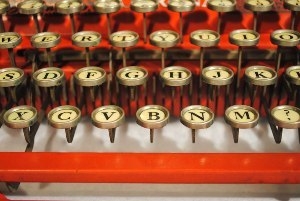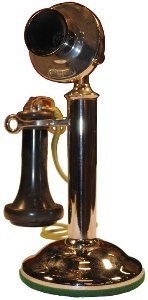 Museum exhibit
STATE MUSEUM OPENS
'INFORMATION AGE'
When Nevada became a state in 1864, the telegraph was the latest in communications technology.
Clearly, things have changed — and the Nevada State Museum puts those changes in perspective with "Every Age Is an Information Age: 150 Years of Communication in Nevada," a new exhibit opening Friday.
The display traces communications advances from the Pony Express to the Internet, from party lines to smartphones.
Interactive exhibits invite visitors to tap a telegraph key, peer through a camera obscura and learn to write in 19th-century cursive. Also on display: typewriters, 1950s televisions, 1980s computers, telephones used in early Las Vegas — and posters from made-in-Vegas movies.
An official part of Nevada's sesquicentennial celebration, "Every Age Is an Information Age" continues through early 2015 at the Nevada State Museum, 309 S. Valley View Blvd.
Museum hours are 10 a.m. to 6 p.m. Thursdays through Mondays; adult admission is $9.95, which includes admission to the Springs Preserve. (Members and children 17 and under are admitted free.) For more information, call 702-822-8751.
Music
BRECKER HEADLINES
JAZZ IN THE PARK
Trumpeter Randy Brecker's career may have started in the '70s and '80s — when he and his sax-playing brother, Michael, rocked a blistering combination of jazz and funk as the Brecker Brothers — but he's still winning applause and accolades. (His "Randy Brecker With Włodek Pawlik Trio &Kalisz Philharmonic" captured a Grammy last year for best large jazz ensemble album.)
Saturday, however, Brecker's working with a slightly smaller ensemble — the Las Vegas Jazz Academy Combo — at the latest Jazz in the Park concert at the Clark County Amphitheater, 500 S. Grand Central Parkway.
The free performance begins at 7 p.m. Seating for those with picnic baskets, blankets and low-back chairs starts at 6 p.m. — and vendors will be on site for those anxious to augment the tasty sounds with tasty food.
More information is available online at www.clarkcountynv.gov/Depts/parks/Pages/jazz-inthe-park.aspx.
Family fun
DISCOVERY GOES
HAWAIIAN AT FEST
The Discovery Children's Museum wraps up its American Pacific Islander Heritage Month celebrations Saturday with the third annual Hawaiian Festival, featuring performances, demonstrations and arts and crafts.
Highlighting the event: a morning hula demonstration featuring Sheldeen Haleamau and students, explaining the techniques and history associated with the trademark Hawaiian dance.
Also on the schedule: a buffet with traditional island foods, plus two performances for museum visitors to attend.
Following Saturday's festival, additional activities keyed to Hawaiian history and culture continue through June 6 at Discovery, 360 Promenade Place, which is open 9 a.m. to 4 p.m. Tuesdays through Fridays, 10 a.m. to 5 p.m. Saturdays and noon to 5 p.m. Sundays. Admission is $12; for more information, call 702-382-5437.
Museum exhibit
MUSEUM HATCHES
DINOSAUR EGGS
Dinosaurs may be long gone, but their eggs, nests and embryos are still here — and on exhibit at the Las Vegas Natural History Museum.
The traveling exhibit "Hatching the Past" delves into dinosaur life, featuring more than 100 real dinosaur eggs that help visitors learn how the ancient giants cared for their young millions of years ago.
Visitors also may touch a real dinosaur leg bone, explore reconstructed nests — or dress up like a Titanosaur and play in a dinosaur "petting zoo."
The exhibit continues from 9 a.m. to 4 p.m. daily through Sept. 16 at the Las Vegas Natural History Museum, 900 Las Vegas Blvd. North. Admission is $10 for adults; $8 for students, seniors and military; and $5 for children ages 3-11. For more information, call 702-384-3466.
Lecture
AUTHOR EXPLORES
'NISEI LEGACY'
A Japanese family's 19th-century journey to America — and becoming American — inspires the "Nisei Legacy: A History of a Japanese American Family Through Photography 1902 — Present."
Author Richard Imon leads the photographic and cultural journey during a free lecture at 2 p.m. Saturday at the Clark County Library, 1401 E. Flamingo Road.
Tracing the family's assimilation in America following their arrival during the Meiji Era (1868-1912), Imon's presentation focuses on major historical events — including the U.S. government's internment of Japanese Americans during World War II.
A mini-gallery of photographs from Imon's private collection will be on display; copies of his book, "Nisei Legacy," will be available for purchase and signing following his presentation.
For more information, call 702-507-3459 or visit www.lvccld.org.
Family fun
EVENT HELPS KIDS
'FLIP' FOR BOOKS
As summer vacation approaches, summer reading season does too.
That explains the inspiration for Saturday's "Flip Through Summer," which celebrates the magic of beloved children's books and characters, from "The Cat in the Hat" to Harry Potter.
During the free event, participating children will create "The World's Largest Story"and have the chance to visit six themed book nooks featuring live characters reading favorite children's stories. (Book nooks devoted to "Clifford the Big Red Dog," "Stuart Little," "Charlotte's Web" and "Dora the Explorer" join the aforementioned Cat and Potter sites.)
As part of the event, children can complete a summer reading pledge, while families may bring two books per person and trade them for two others at the "Flip Through Summer" book swap.
Also on the schedule: live entertainment, face painting, child-friendly activities, an autograph session with BMX rider Ricardo Laguna, a Las Vegas Fire &Rescue fire truck, community family resources and complimentary healthy snacks, juice, ice cream and coffee.
"Flip Through Summer" will be held from 9 a.m. to noon Saturday at Lorenzi Park, 3343 W. Washington Ave. For more details, visit uwsn.org/flipthroughsummer.
Music
CABARET JAZZ HOSTS
O'TOOLE AND BAND
Entertainer Mark O'Toole — a 1994 Star Search winner who's gone on to win multiple awards for his 25-year Las Vegas career — brings "Singin' With the Big Bands" to The Smith Center's Cabaret Jazz Tuesday.
Backed by a 10-piece band, O'Toole will perform favorite songs associated with everyone from Frank Sinatra to Barry Manilow.
The show begins at 7 p.m. Tuesday in Cabaret Jazz at The Smith Center for the Performing Arts, 361 Symphony Park Ave. For tickets ($38-$48), call 702-749-2000 or click on www.thesmithcenter.com.
­— By CAROL CLING