Weekend's Las Vegas concert options range from classical to classic rock
February 5, 2016 - 9:46 am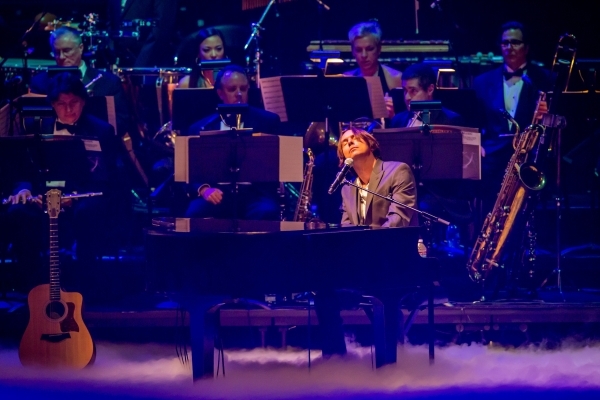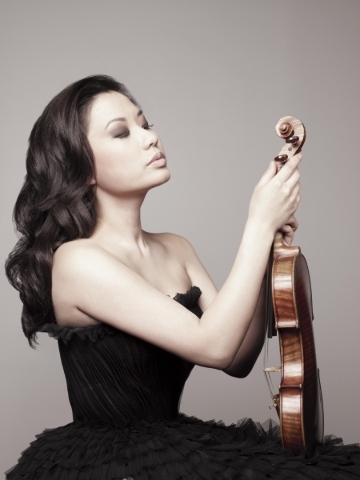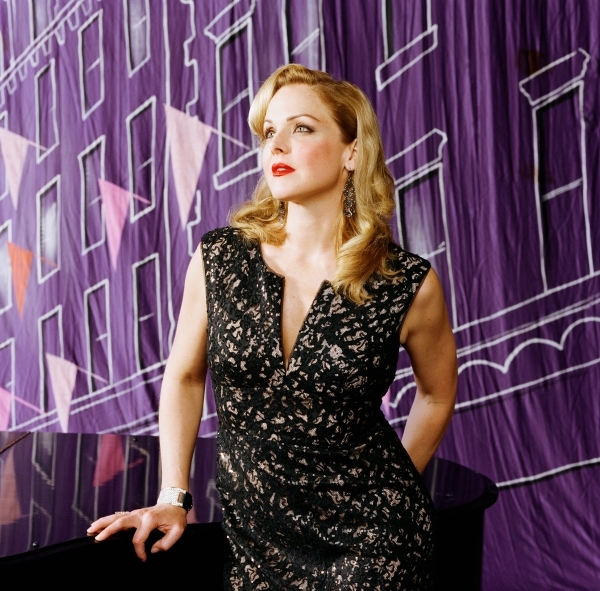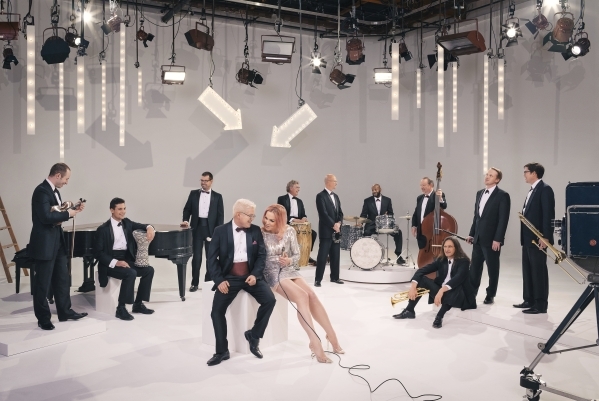 It may be Super Bowl weekend, but the Broncos and the Panthers aren't the only ones playing.
From The Smith Center to UNLV to the Clark County Library, this weekend's concerts offer musical options from classical to classic rock.
There's the visiting virtuoso: violinist Sarah Chang, who was accepted to New York's Juilliard School at age 5 — the same year she performed her first concert.
Chang, who previously played with the UNLV Symphony in March 2007, returns to headline the university's Charles Vanda Master Series with a Saturday night recital.
Across town at The Smith Center, the weekend kicks off Friday with the Symphonic Rockshow's "The Best of British Rock," featuring favorites by Led Zeppelin, Pink Floyd, Queen and the Who.
Saturday night at The Smith Center, the Las Vegas Philharmonic teams up with the stylish "little orchestra" Pink Martini for an eclectic musical cocktail mixing classical, jazz, pop and international ingredients.
And Sunday afternoon at the Clark County Library, the Nevada Chamber Symphony continues its 31st season with "For the Love of Music," designed to introduce audiences young and old to the orchestra through a variety of familiar melodies.
To introduce the players, here's a preview of each concert from the perspective of the players themselves.
Symphonic Rockshow
7 p.m. Friday, Reynolds Hall, The Smith Center for the Performing Arts, 361 Symphony Park Ave., $29-$59, 702-749-2000, www.thesmithcenter.com
Former Yellow Brick Road frontman Brody Dolyniuk returns to Reynolds Hall with another classic rock salute, this one focusing on "The Best of British Rock" with selections from Led Zeppelin, Pink Floyd, Queen and the Who.
Dolyniuk has done four previous Symphonic Rock Shows at The Smith Center (plus two at the Henderson Pavilion) and "it's always a juggling act," he admits.
"With four bands represented, that's about five songs per artist," Dolyniuk notes, "and that makes the choice (of songs) even tougher."
Of course, not every song is an ideal candidate for Symphonic Rockshow treatment, he adds.
"You have to do those songs" that are "symphonic already," he explains — such as Pink Floyd's "Comfortably Numb" or the Who's "Love Reign O'er Me."
Dolyniuk programs the show's visual content, from lighting to lasers, including "things I've never done before."
But All-Star Band leader Lon Bronson (who's conducting Friday's concert) and Nina Di Gregorio of Bella Electric Strings take care of the musical arrangements for the 30 musicians on stage, Dolyniuk explains.
To Bronson, "the key to this whole show is Brody," who "can cover so many different styles," capturing the vocal essence of singers from the Who's Roger Daltrey to Queen's Freddie Mercury, he says. "I've never witnessed anybody as versatile, vocally, as Brody."
Pink Martini featuring the Las Vegas Philharmonic
7:30 p.m. Saturday, Reynolds Hall, The Smith Center for the Performing Arts, 361 Symphony Park Ave.; $100-$250, 702-749-2000, www.thesmithcenter.com
With more than a dozen players, Pink Martini already qualifies as "an amazing group" on its own, says singer Storm Large, who previously played The Smith Center's Cabaret Jazz without her cocktail-named compatriots. "There's nothing missing."
But there's something more when Pink Martini teams up with a real symphony orchestra such as the Las Vegas Philharmonic.
"It expands" the music "in the most ecstatic way — you just can't beat the size and scope" of the collective ensemble, she says. "You're going to be bowled over."
The singer certainly was the first time she rehearsed with a full-fledged orchestra.
"I felt the swell of all the strings behind me," Large recalls, noting "the acoustic feeling" of being "surrounded by so much beautiful sound."
Saturday night's sounds cover a typically wide Pink Martini range, she adds, from the percolating Latin favorite "Brazil" to a "beautiful" Croatian song that's "very haunting."
But audiences should be prepared to do more than just listen, she cautions.
"People should be prepared to get up and dance," according to Large. "We don't have a fourth wall. We talk to the audience and engage the audience. And we dance with the audience and pull them on stage. It's a really fun time."
Violinist Sarah Chang, Charles Vanda Master Series
8 p.m. Saturday, Artemus Ham Hall, UNLV, 4505 S. Maryland Parkway; $25-$75, 702-895-2787, www.unlv.edu/pac
Sarah Chang doesn't play many recitals.
"I do about a hundred concerts a year — and 90 to 95 of them would be with orchestras," notes. "This is my first time in Vegas to do a recital."
Although she's the headline attraction Saturday at UNLV's Charles Vanda Master Series, she won't be alone on stage: pianist Julio Elizalde will join her for Bela Bartok's Romanian Folk Dances, Johannes Brahms' Sonata No. 1 in D minor, Cesar Franck's Sonata in A major and Maurice Ravel's "Tzigane."
Saturday's "incredibly well-rounded" program boasts "a nice balance so the audience gets a little bit of everything," Chang explains, from the "lush, really beautiful" melodies of Brahms ("hands down my favorite composer") to the "all-time fireworks" of the "show-stopping" Ravel.
As for the Bartok piece, "it's new — and I'm in love with it," says Chang, crediting Elizalde with encouraging her to learn it.
"I love when someone challenges me," Chang says of the pianist, a fellow Juilliard alumnus. "To me, it's really a dual partnership."
But Chang "would never go on stage with something I'm not comfortable with," she explains. "If you go on stage and, number one, you're not in love with the piece yourself, there's no way you can give a convincing interpretation."
Otherwise, "the audience can tell," she says. "The thing is, with what we do, it's an emotional profession. It's not like you go into the office and sit behind the computer all day. Everything that you do on stage has to be inspirational. You want that music to mean something."
Nevada Chamber Symphony
3 pm. Sunday, Clark County Library, 1401 E. Flamingo Road; free but reservations suggested, 702-433-9280
Themed "For the Love of Music," the chamber ensemble's annual children's concert — for kids of all ages — is "designed to introduce people to the orchestra, and how the orchestra is organized," explains Peggy Trasatti, NCS's chairman and manager.
To that end, Sunday's free program — conducted by founder Rodolfo Fernandez — presents a wide variety of music, from a pre-concert Valentine's Day medley by the NCS Jazz Trio to around-the-world selections covering (among other countries) Mexico ("Cielito Lindo"), France (Offenbach's "Can-Can") and the U.S., represented by George M. Cohan's "Star-Spangled Spectacular."
There's even a nod to movie and TV themes, with the whistle-along sweep of "Col. Bogey March" from "The Bridge on the River Kwai" and Rossini's rousing "William Tell Overture" (better known as the "Lone Ranger" theme) alongside John Williams' "Schindler's List" score.
Solos in the latter will be played by Min Woo Cho, one of three young violinists performing Sunday. (Rayyan Khilji and Jose Luis Reyes will play movements from Telemann's Concerto in G major and Vivaldi's "The Four Seasons," respectively.)
"It's classical in the sense that these are popular classics," Trasatti says of the program, which also gives kids a chance to meet the musicians" — and get acquainted with the various types of musical instruments, from strings to woodwinds to brass, she explains. "It's much more informal and interactive."
— Read more from Carol Cling at reviewjournal.com. Contact her at ccling@reviewjournal.com and follow @CarolSCling on Twitter.