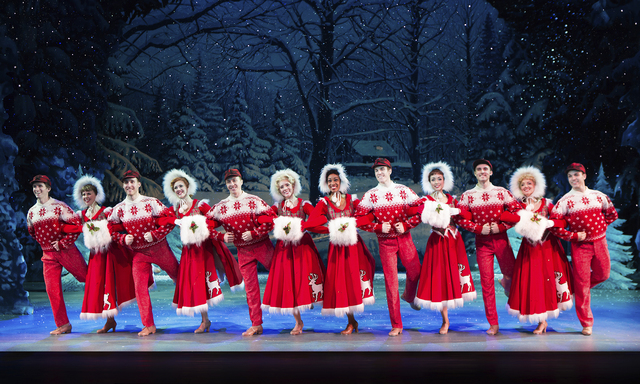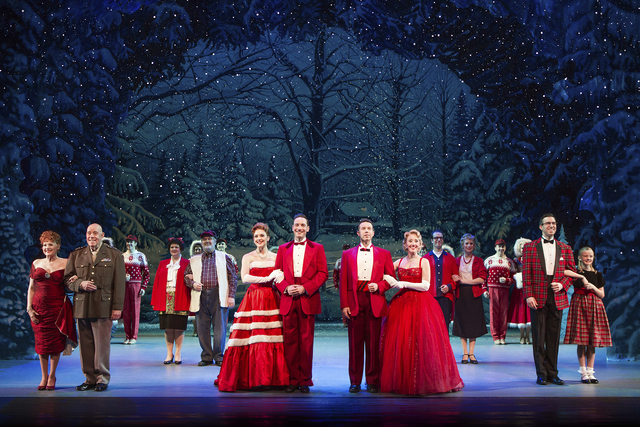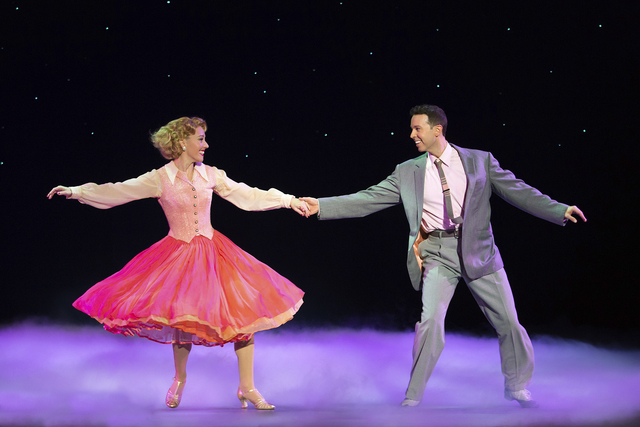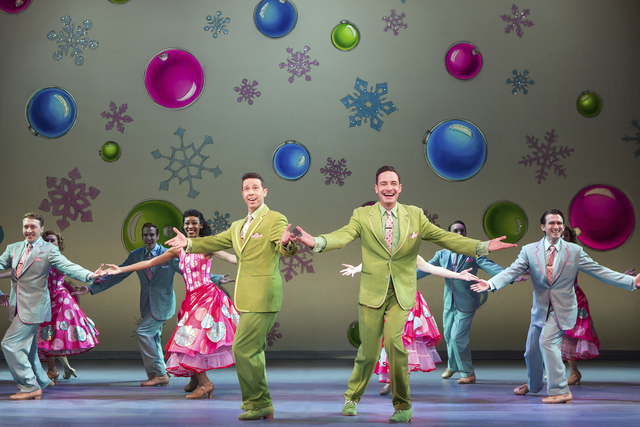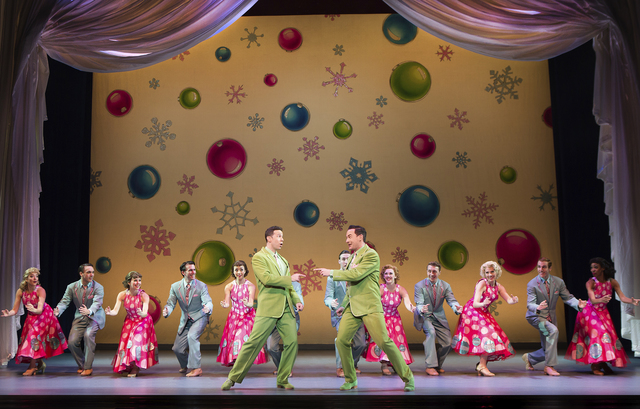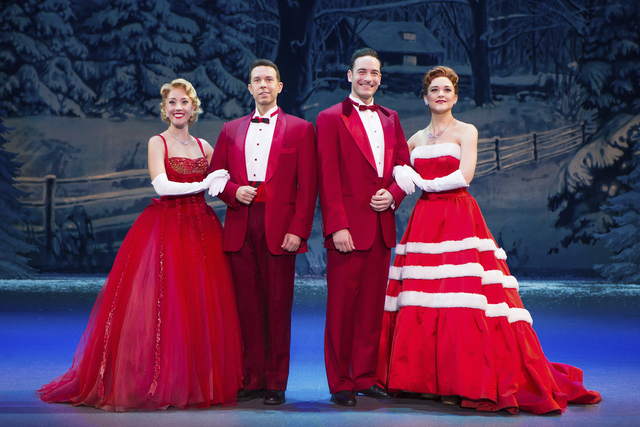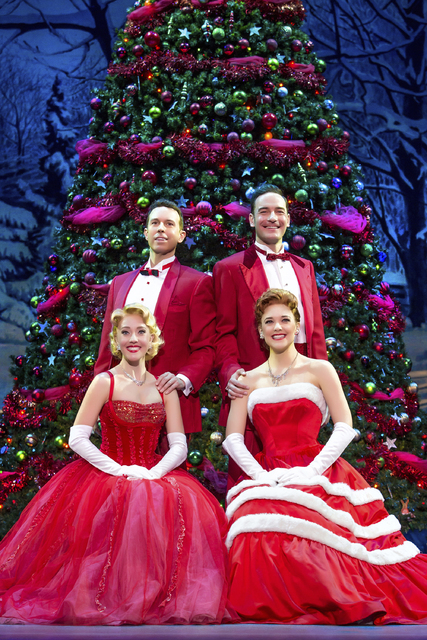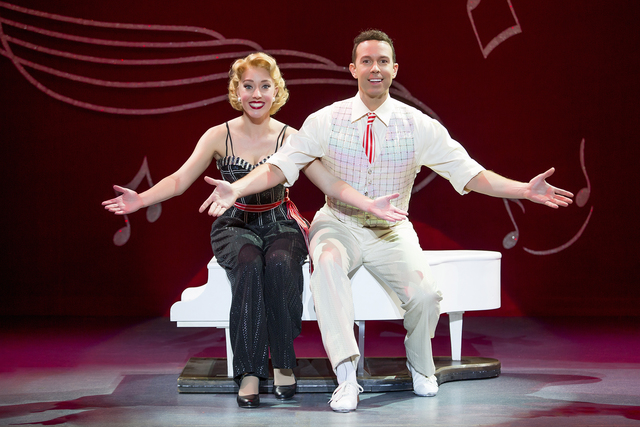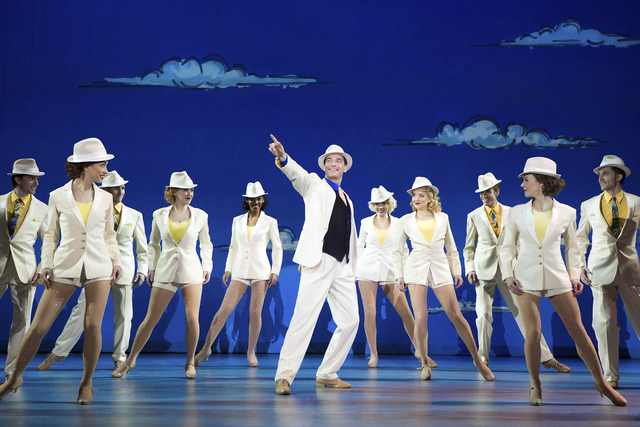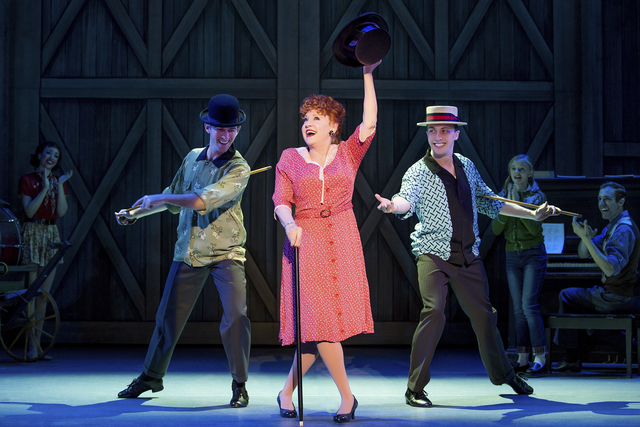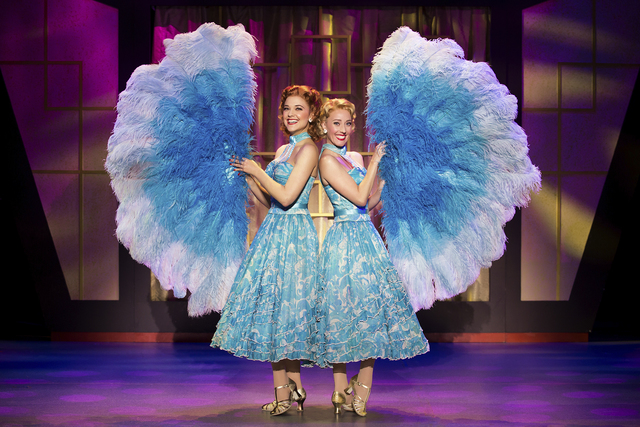 Just like the ones we used to know.
"White Christmas" proves the kind of musical where everybody's raring to go into their dance. The kind of musical where dancing inevitably leads to romancing — and, even more inevitably, to happily-ever-aftering.
And it's all done in time to the kind of lilting, toe-tapping tunes nobody writes anymore.
Happily for all of us, Irving Berlin did, once upon a time.
Even more happily, the songs (and dances) powering the stage version of "White Christmas" (kicking off the holiday season at The Smith Center through Sunday) prove as beguiling as ever.
If only we could say the same about the script.
This "White Christmas" is the kind of holiday party where you revel in the fun and camaraderie — and try to overlook the desperate-to-please host who dispenses both sweet treats and decrepit jokes with relentless zest.
Those who have seen the 1954 movie know what's coming, more and/or less: a merry mix of those two tried-and-true musical plots, boy-meets-girl and let's-put-on-a-show.
"White Christmas" transports us back to the seemingly simpler Eisenhower years, where old Army buddies Bob Wallace (smooth-voiced Sean Montgomery, in the nice-guy Bing Crosby role) and Phil Davis (tap-happy Jeremy Benton, nimbly stepping into Danny Kaye's shoes) have become a top song-and-dance team.
They're planning to spend the holidays in Florida to work on their new show — that is, until they catch the Haynes "Sisters" in action.
Feisty Betty (smoky-voiced Kerry Conte) sings like a dream; bubbly Judy (Kelly Sheehan) dances like one. And before you can say (or sing) "Snow," all four are off to Vermont — and a struggling inn operated by none other than the boys' crusty World War II commander, Gen. Henry Waverly (Conrad John Schuck).
Naturally, the inn has a wisecracking concierge (brassy Lorna Luft) with a showbiz past. Gen. Waverly has a precocious granddaughter (twins Clancy and Samantha Penny alternate in the role) with a showbiz future.
And the inn's rustic barn provides plenty of room for knockout musical numbers, some of which are imported from other Irving Berlin shows, from 1915's "I Love a Piano" (which Luft's mother, Judy Garland, performed with Fred Astaire in the 1948 movie "Easter Parade") to 1942's "White Christmas" (introduced in the Astaire-Crosby movie "Holiday Inn").
Throughout, director-choreographer Randy Skinner keeps "White Christmas" gliding smoothly along, with Anna Louizos' evocative sets, Carrie Robbins' costumes and Ken Billington's lighting augmenting the holiday glow.
And if the script (David Ives and Paul Blake adapted the movie's screenplay) creaks — more than a bit — while "White Christmas" ambles and rambles down memory lane, never mind.
As one of Berlin's loveliest "White Christmas" ballads reminds us, we should all count our blessings instead of sheep.
And in these chillingly contentious times, when blessings sometimes seem elusive, "White Christmas' " simple diversion provides welcome, heart-warming cheer.
Read more stories from Carol Cling at reviewjournal.com. Contact her at ccling@reviewjournal.com and follow @CarolSCling on Twitter.
Review
What: "White Christmas"
When: 7:30 p.m. through Sunday, also 2 p.m. Saturday and Sunday
Where: Reynolds Hall, The Smith Center for the Performing Arts, 361 Symphony Park Ave.
Tickets: $29-$139 (702-749-2000, www.thesmithcenter.com)
Grade: B