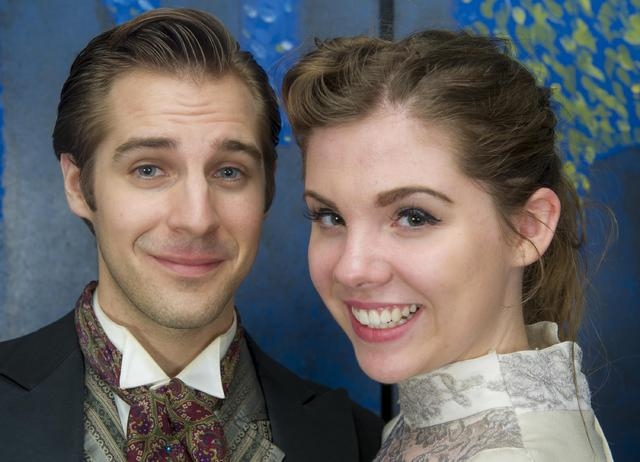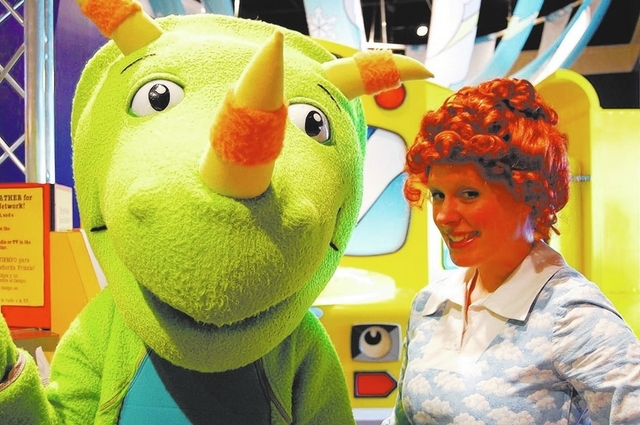 Theater
ONYX GOES WILDE
WITH 'EARNEST'
That peerless wit, Oscar Wilde, described his play "The Importance of Being Earnest" as "a trivial comedy for serious people."
But one man's trivial comedy is another's imperishable classic, and Wilde's merry masterwork remains as delightful in the 21st century as it was in the 19th — as Off Strip Productions will demonstrate with a production of "Earnest" opening Friday at the Onyx Theatre.
Mistaken identities, secret engagements, baffled suitors and mislaid babies (among other elements) spark this madcap comedy of Victorian-era manners and mores; Brandon Burk directs a cast that includes Abby Dandy, Bill Flynn, Barbara King, Sue McNulty, Edgar Nunez, Alex Olson, Stephen Sisson, Sandy Stein and Tara Lynn Thompson.
"Earnest" will be staged at 8 p.m. Friday and Saturday at the Onyx Theatre, 953 E. Sahara Ave.; additional performances are at 8 p.m. May 29-31 and June 5-7, with 2 p.m. matinees June 1 and 8. For tickets ($20, $15 for students, seniors and military), call 702-732-7225 or visit www.onyxtheatre.com.
Family fun
DISCOVERY HOSTS
MAGIC SCHOOL BUS
The Magic School Bus — a familiar fixture to fans of the Scholastic Entertainment books and TV series — pulls into the Discovery Children's Museum Friday for a three-month visit devoted to weather.
Transformed into a flying weather observatory, the Magic School Bus is one of three interactive exhibits featured in the traveling "Magic School Bus Kicks Up a Storm" exhibit; Ms. Frizzle's Classroom and the Walkerville Weather Center also enable visitors to explore the water cycle and its relation to weather — and how influences from air, heat, water and land combine to create weather.
The traveling exhibit will be at the Discovery museum, 360 Promenade Place, through Sept. 1; hours are from 9 a.m. to 4 p.m. Tuesdays through Fridays, 10 a.m. to 5 p.m. Saturdays and noon to 5 p.m. Sundays. Admission is $12 (children under 1 and members are free); call 702-382-5437 for more information.
Art
BRITISH ARTIST
PAINTS LV SIGN
He's been painting all month, but British artist Glyn Macey just keeps painting.
And at 1 p.m. Friday, he'll be painting a landscape image of the Strip's iconic "Welcome to Fabulous Las Vegas" sign during his cross-country USA 4 UNICEF tour, which began May 5 in Asbury Park, N.J., and is scheduled to conclude Tuesday in Los Angeles.
When the nationwide trek ends, Macey will have covered 3,000 miles and visited 30 cities to paint 100 original studies, to be auctioned in support of UNICEF, the United Nations children's organization.
For additional information regarding Macey's USA 4 UNICEF tour, visit www.indiegogo.com/projects/usa-4-unicef#home.
Music
JAZZ IN THE PARK
HOSTS SAX PACK
It's time for sax as the 25th annual Jazz In The Park Series welcomes the Sax Pack.
Saxophonists Jeff Kashiwa, Steve Cole and Marcus Anderson share a musical and comedic camaraderie as they explore fresh approaches to the jazz that inspires them, individually and collectively.
Their free performance begins at 7 p.m. Saturday at the Clark County Government Center Amphitheater, 500 S. Grand Central Parkway; gates open at 6 p.m. for those with picnic baskets, blankets and low-back chairs.
The concert and parking are free; food vendors will be on-site for those wishing to purchase refreshments. For more information, visit www.clarkcountynv.gov/Depts/parks/Pages/jazz-inthe-park.aspx.
Music
KLEZMORIM RETURN
TO WINCHESTER
Those crazy musicians are back — "crazy musicians" being the English translation for the Yiddish-named Meshugginah Klezmorim.
The Las Vegas klezmer band, which specializes in the wildly exuberant music described as "Jewish jazz," returns to the Winchester Cultural Center, 3130 S. McLeod Drive, at 2 p.m. Sunday to deliver more infectious, energetic tunes.
Founded by violinist Lee Schreiber in 1991, Meshugginah Klezmorim also features drummer Brett Barnes, tuba player and bass guitarist Ginger Bruner, clarinetist D. Gause and singer-pianist D.J. Sinai.
For tickets ($10 in advance, $12 the day of the show), call 702-455-7340 click on www.ClarkCountyNV.gov/parksregistration.
Family fun
MULTIPLE FESTS
LURE LOCALS
It's around-the-world time around the valley as a variety of festivals take place this holiday weekend.
Sam's Town Live! hosts the 12th annual Tahiti Taurua Nuito from 9 a.m. to 6 p.m., with a dance competition and an introduction to French Polynesian culture through drums, dances, songs and chants. Competition tickets are $20 for adults and $10 for ages 5-12.
At 7 p.m. Saturday, more than 30 dancers, drummers, musicians and entertainers will take the stage for the Tumu Nonosina floor show. Tickets are $20 for those ages 8 and up.
Sam's Town Live! is in Sam's Town, 5111 Boulder Highway; additional event information is available by phone (702-456-7777) or online (www.samstownlv.com).
The sixth annual Fiesta Filipino, meanwhile, takes place from 10 a.m. to 6 p.m. Saturday at Sammy Davis Jr. Festival Plaza in Lorenzi Park, 700 Twin Lakes Drive.
Among the attractions: cultural foods, arts, culture, trade, raffles, music and other live entertainment. General admission is $2; $1 for seniors; children 10 and under free. For more information, call 702-354-2132.
And, serving up a treat for all seasons, the Springs Preserve's annual all-you-can-eat Ice Cream Festival will offer sundaes, root beer floats and other frozen favorites, along with airbrush tattoos, a photo booth, pony rides, family bingo and a bubble play station.
The Ice Cream Festival runs from 11 a.m. to 4 p.m. Saturday at the Springs Preserve, 333 S. Valley View Blvd. Tickets are $8 for adults and $5 for children 5-12 (kids 4 and under are free); advance tickets are available online at springspreserve.org.
Music
KIMBALL PLAYS
FREE CONCERT
It's quite the claim: "Music That Doesn't Suck."
Which is exactly what Nate Kimball, a Nevada Arts Council Performing Arts Fellow, will perform Wednesday at a free Town Square concert.
With a five-piece ensemble, Kimball will perform original works composed for the evening, spanning the musical spectrum. The Nevada native is an award-winning composer and a full-time trombonist for Cirque du Soleil's "Zumanity" who's played on recordings by Chick Corea and the Killers, among others; his piece "Karma" premiered at New York's Lincoln Center earlier this month.
"Music That Doesn't Suck" begins at 7:30 p.m. Wednesday in Town Square's Baobab Theater, 6587 Las Vegas Blvd. South. (Seating is limited to 250.) For more information, call 702-202-8010.
— By CAROL CLING