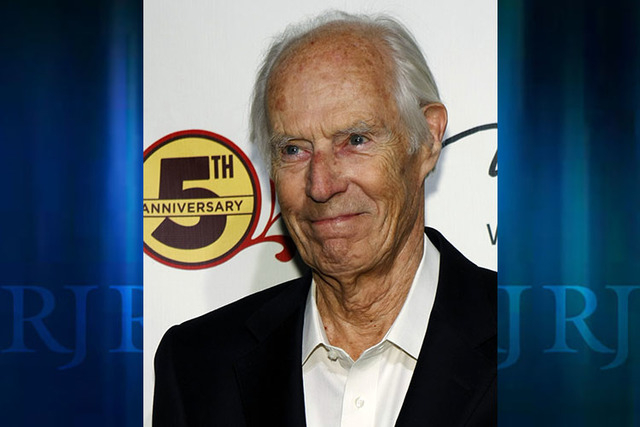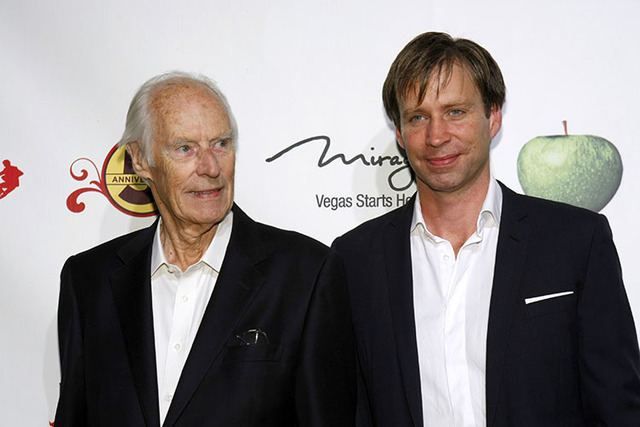 LOS ANGELES – George Martin, the Beatles producer and arranger who supervised most of the band's era-defining recordings — from "Love Me Do" through the psychedelia of "Sgt. Pepper's Lonely Hearts Club Band" to their final collaborations on "Abbey Road" — has died at the age of 90, according to Ringo Starr.
Starr, the Beatles drummer, spread the word of Martin's death through a Twitter message late Tuesday.
Thank you for all your love and kindness George peace and love pic.twitter.com/um2hRFB7qF

— #RingoStarr (@ringostarrmusic) March 9, 2016
Martin was an EMI staff producer who had the foresight and the ear to sign a band that had been turned down by virtually every other major label in London in 1962, before Starr was a full-fledged member. Martin signed the group from Liverpool before meeting the members on the strength of demo tapes shopped by manager Brian Epstein.
Martin was a huge influence on the group's sound — he famously suggested they speed up the tempo of "Please, Please Me," turning a Roy Orbison-esque ballad into a rocker that marked the Beatles' first No. 1 record in Britain. Perhaps most significantly, he expressed his faith in John Lennon and Paul McCartney as songwriters by conceding to their demand to record their own material and rebuffing his suggestion that the pop tune "How Do You Do It" be their first single.
Through the band's ups and downs in the late 1960s, Martin remained a constant for the Beatles, a figure who commanded respect from Lennon, McCartney, Starr and George Harrison no matter how fierce the in-fighting was among the foursome. The band's major collaboration with a producer other than Martin came on the tracks that comprised the 1970 album "Let It Be," which by many accounts was a frustrating experience as producer Phil Spector applied his "Wall of Sound" formula to songs such as the title track and "The Long and Winding Road."
Martin's skill as a producer and arranger allowed the band to flourish as they evolved from recording the material they'd worked out on stage for years in clubs to the more intricate recordings found on the 1965 album "Rubber Soul" and 1966's "Revolver." He helped them arrange strings for "Yesterday" and work with more exotic instruments such as the Indian sitar that Harrison began experimenting with on such songs as "Norwegian Wood."