Beer pong tourney in Las Vegas teems with free-spirited fun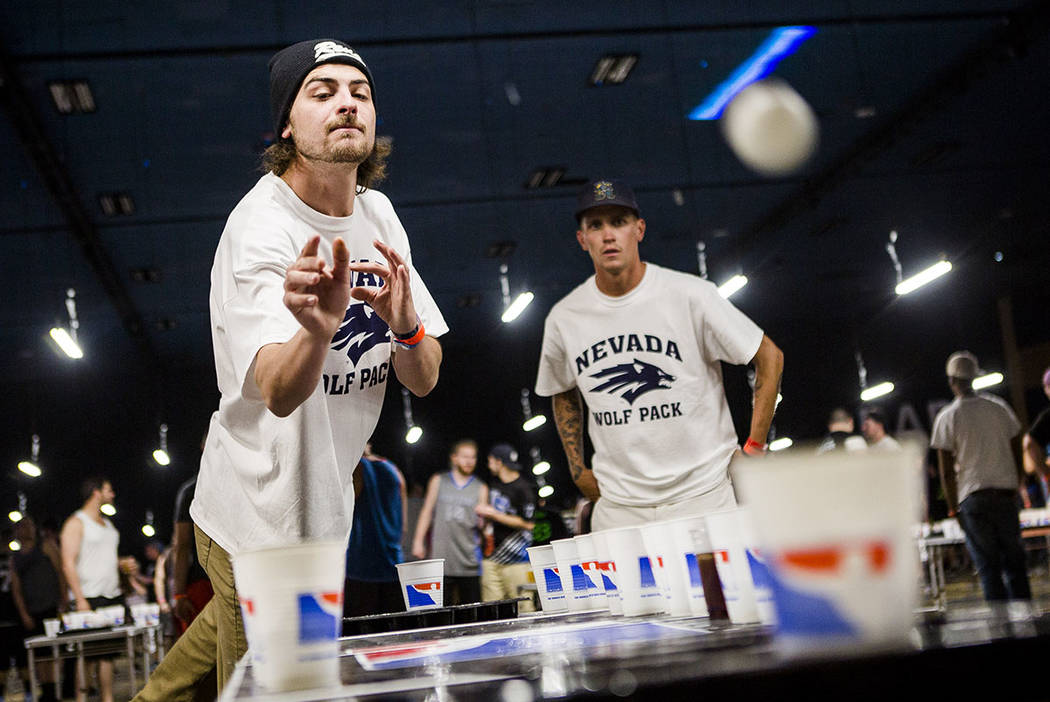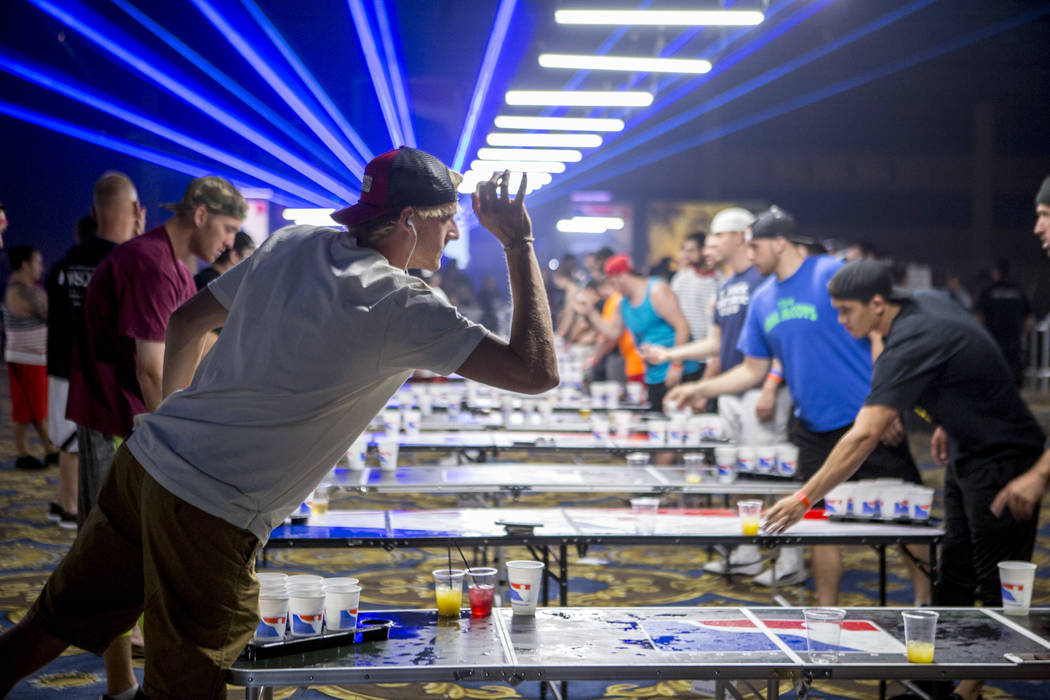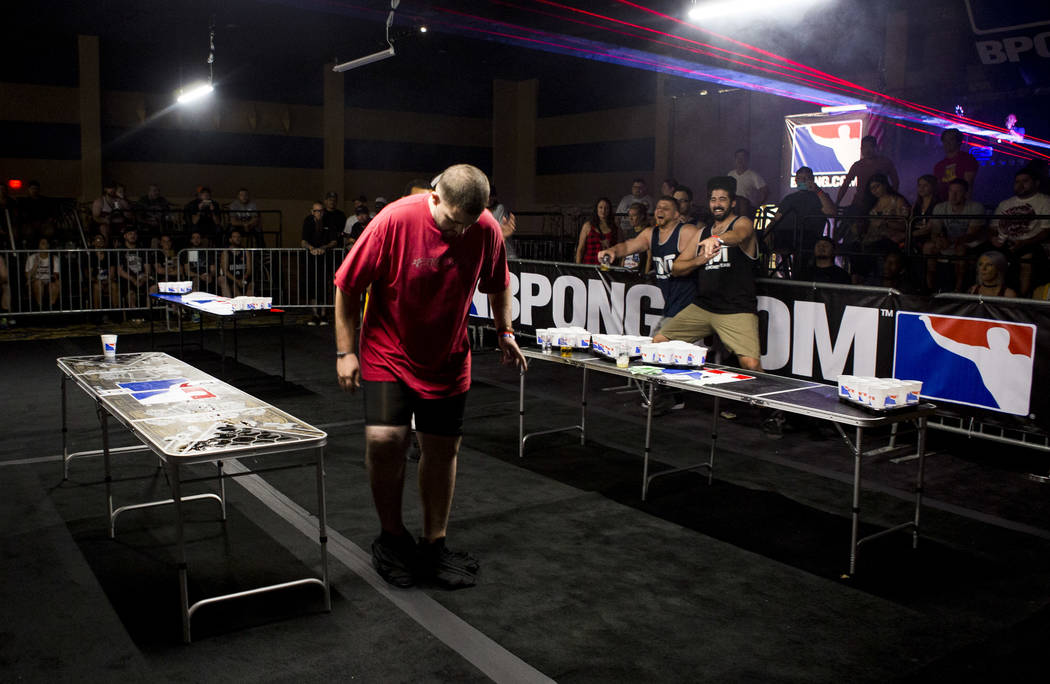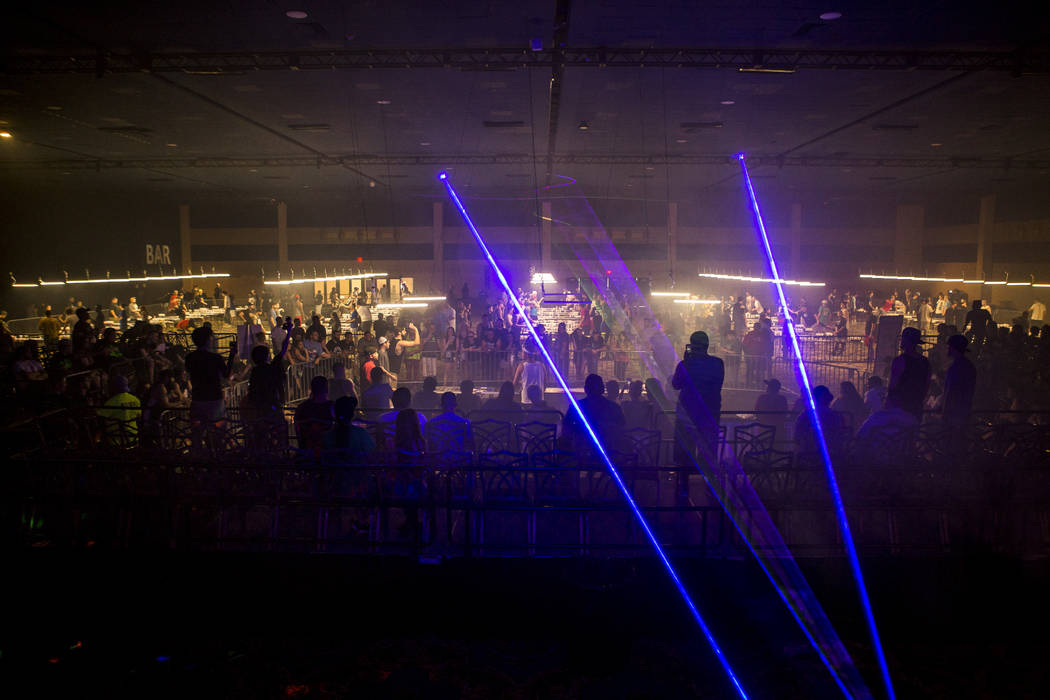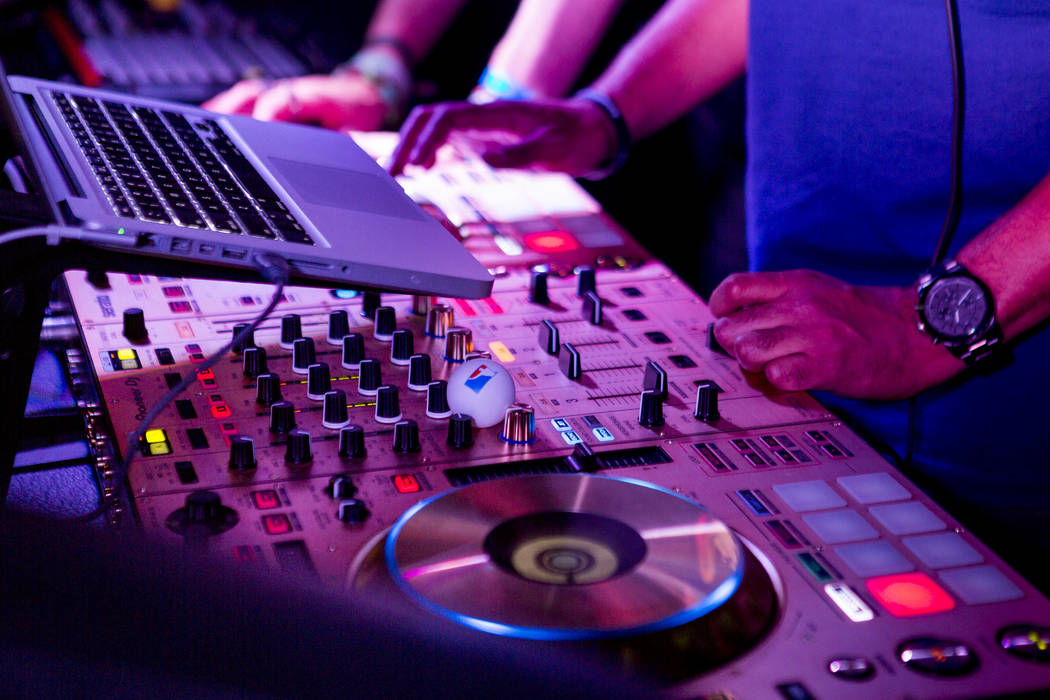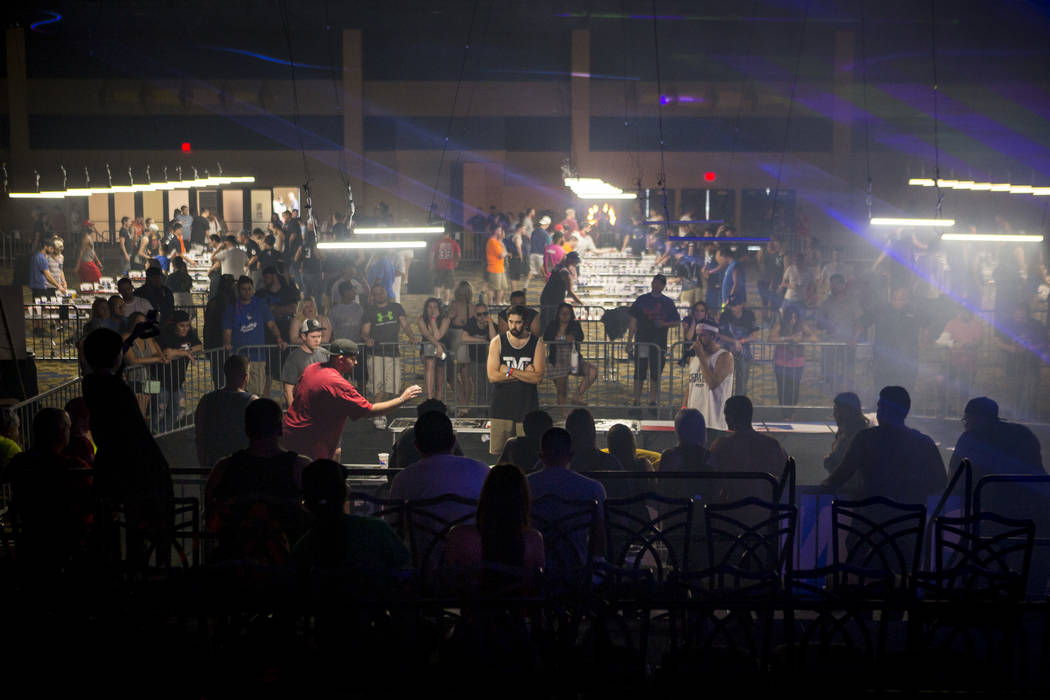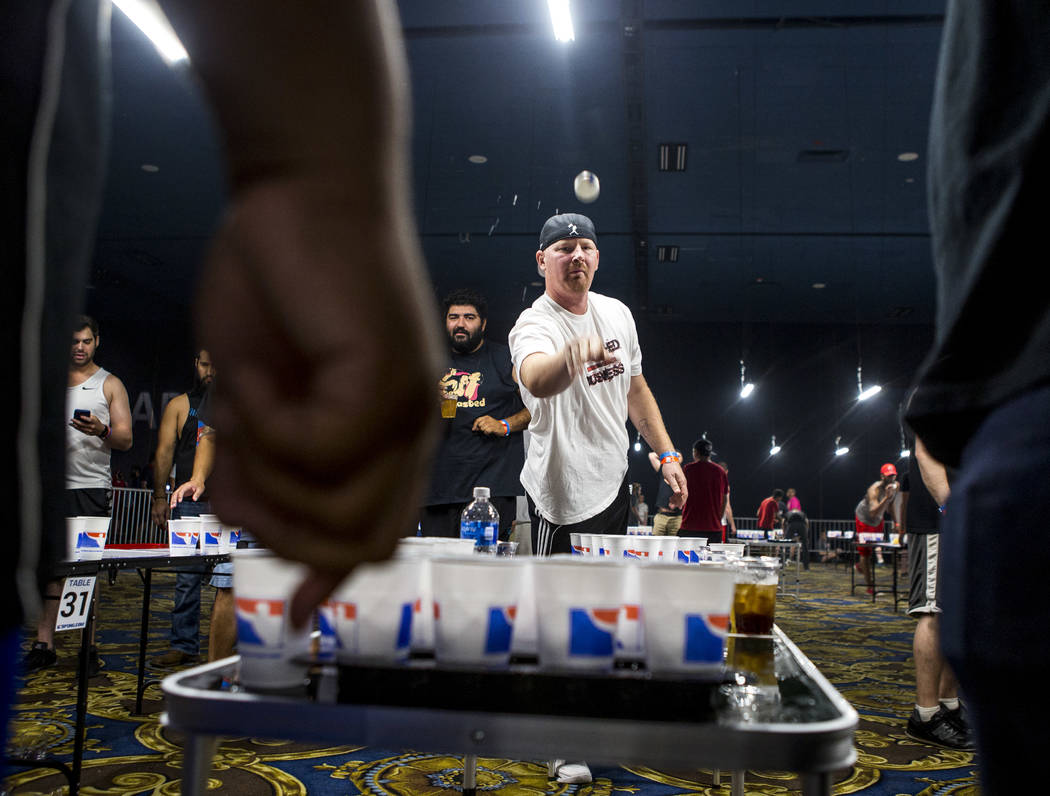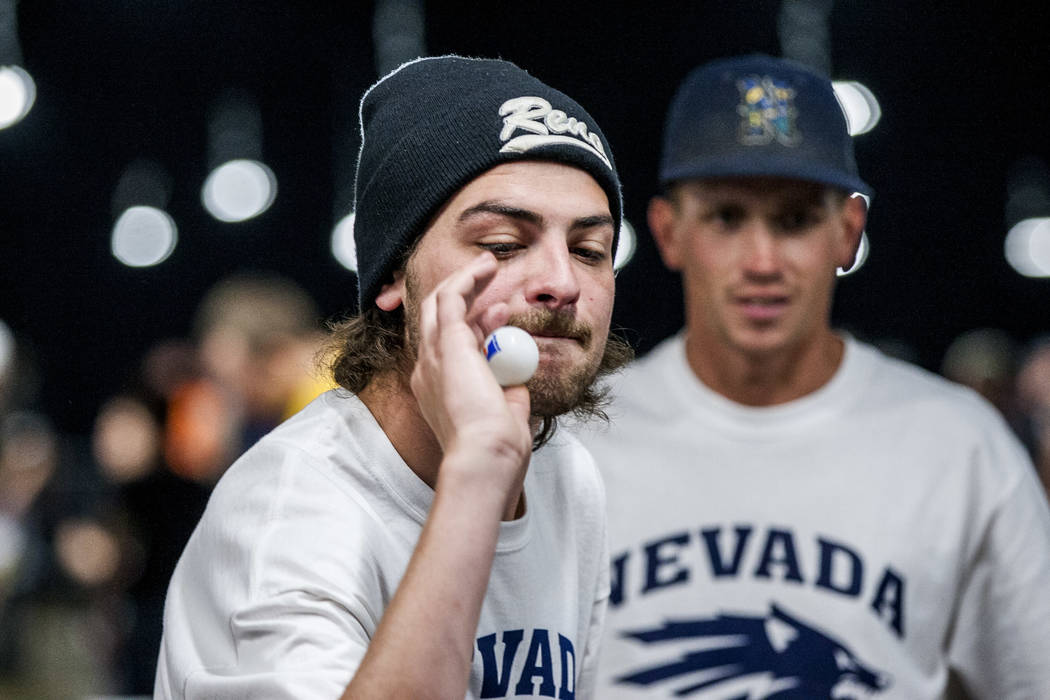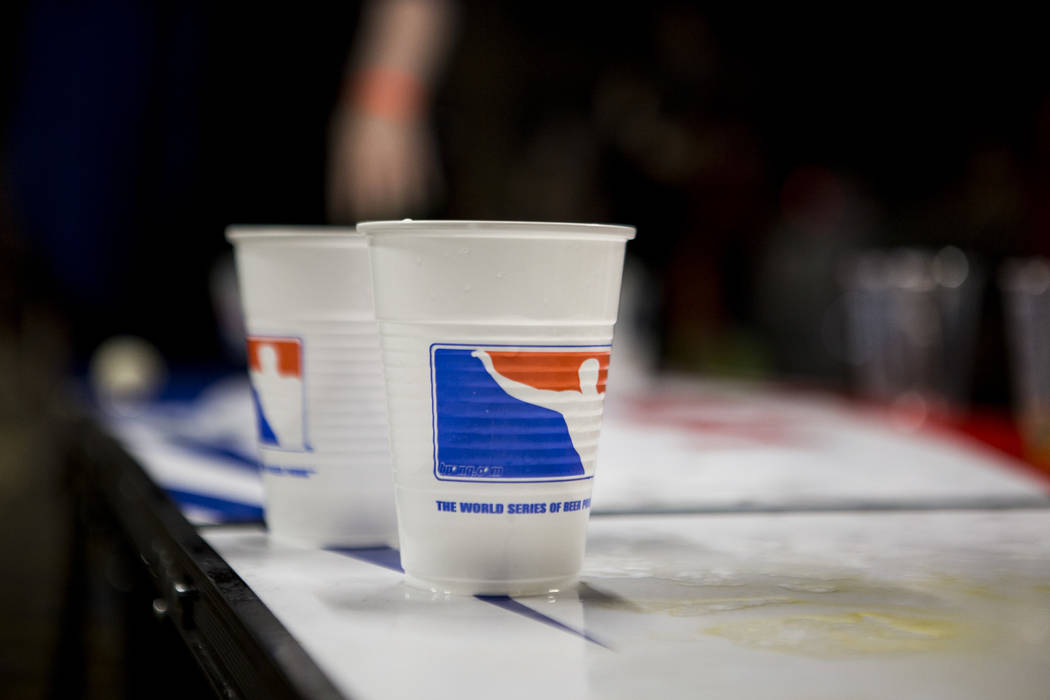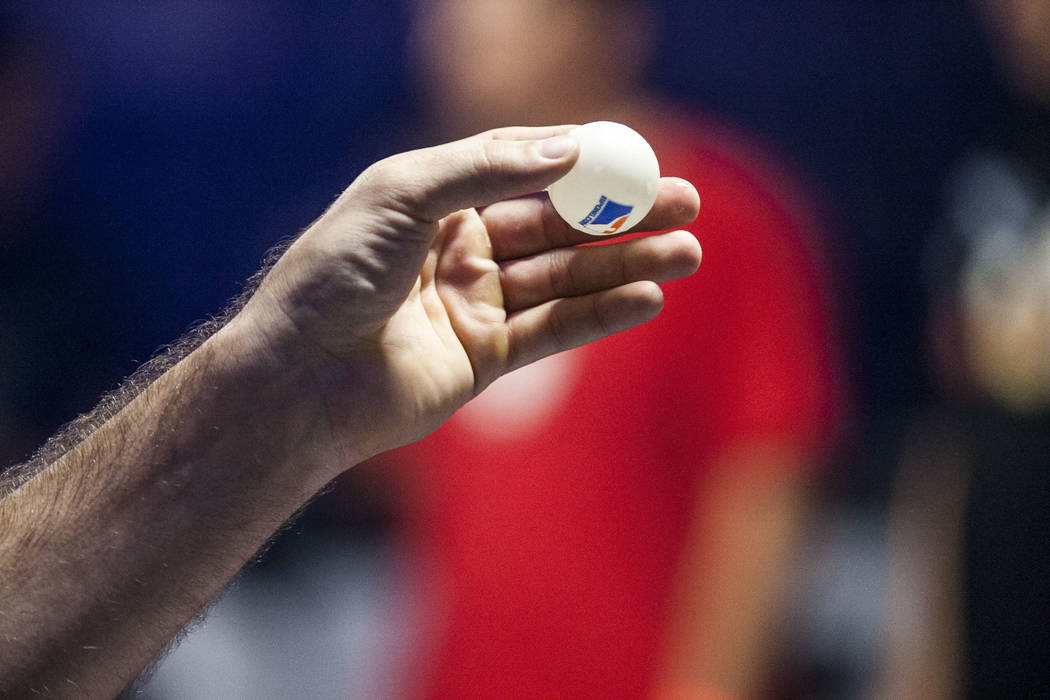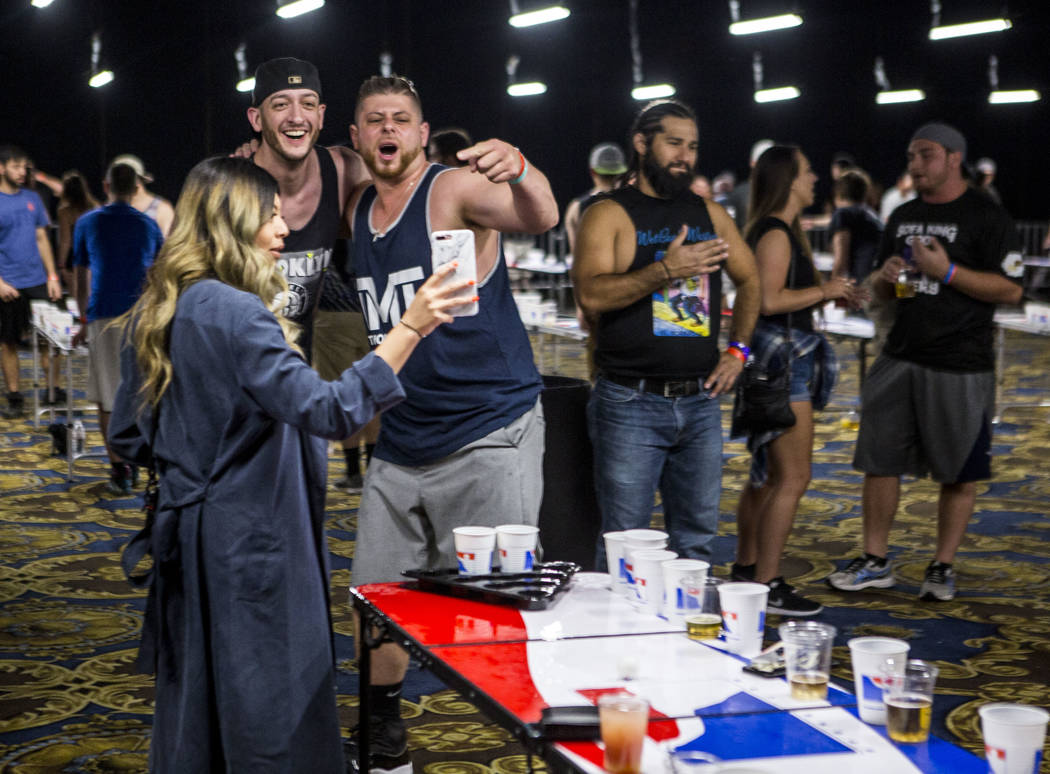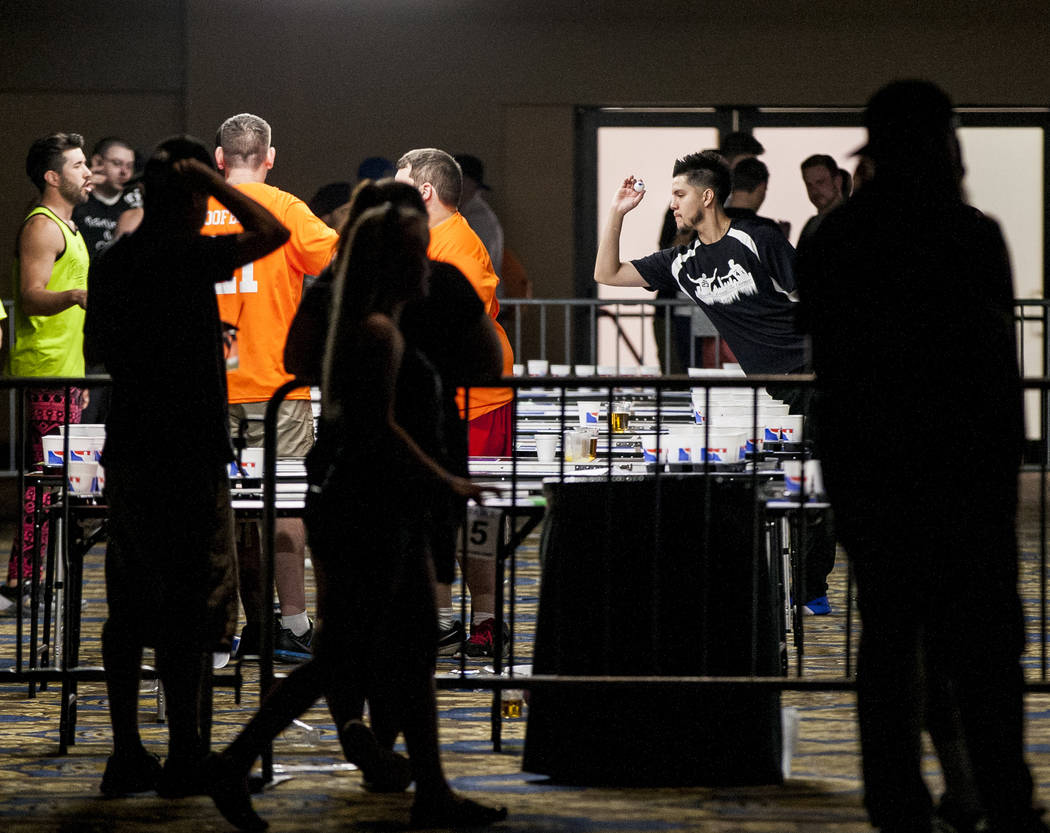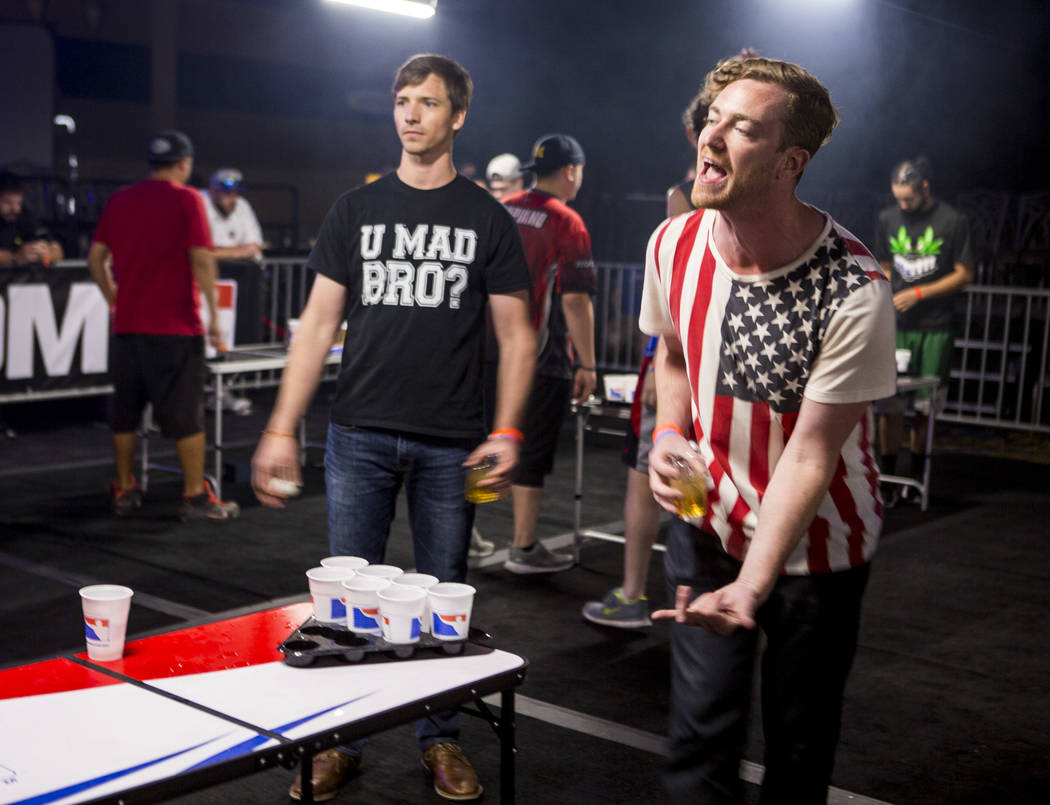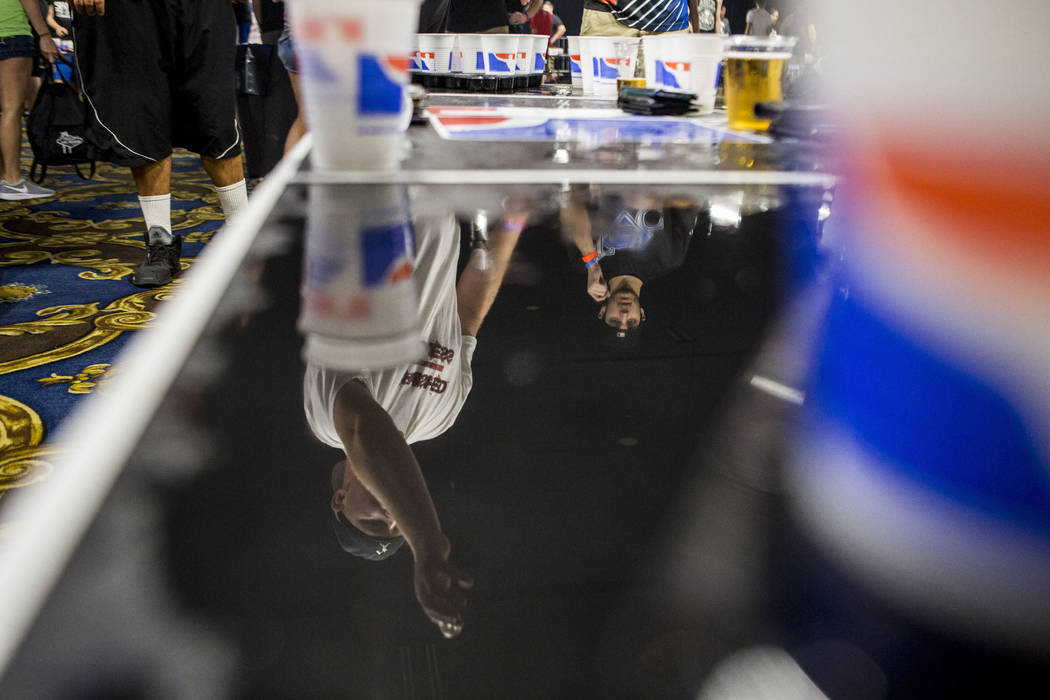 Walking into the World Series of Beer Pong is like walking into the largest fraternity house basement party you have ever seen.
Fluorescent lights buzzed above about 80 beer pong tables (8 feet long by 2 feet wide by 27 inches high) in an events center room Sunday at the Westgate. Laser light displays pierced the fog that was pumped into the room from machines. DJ Joe Green blasted bass-heavy music from a stage at the front of the room.
This year marked the 12th World Series of Beer Pong in or around Las Vegas. The event started Thursday and is scheduled to finish Monday. The object of the game, if you've forgotten since college, is to toss a table tennis ball into 16-ounce cups. Players work in teams of two; turns consist of a throw from each player. The game starts with 10 cups and cups are removed from the table as balls are thrown into them. The first team to clear all of its cups wins.
Teams from all over the world competed in the tournament. Billy Gaines, the tournament's founder and CEO, said 13 countries were represented this year. Several hundred players filled the competition room Sunday.
"It's humbling," Gaines said of the turnout.
Father-son duo Steve and Simon Bourne said they spent about six months preparing for the tournament. They came to Las Vegas from London to vacation and to sink table tennis balls into plastic cups.
"Everyone is just so lovely," 21-year-old Simon said. "It's like a proper community here."
But that doesn't stop the smack talk from the opposing side of the table.
"The antics that go on behind the cups, that's probably better value than Cirque du Soleil," Steve Bourne, 57, said.
Justin Kosta, of Washington, D.C., shouted insults across the table in an opening round Sunday as both teams were down to two cups. On an opponent's miss, he intensified the jabs.
"It's always intense," Kosta said. "Always."
With hundreds of teams signed up for the multiday tournament and $35,000 in prize money to go around for the main event, trying to get under an opponent's skin is just strategy. With all of the side events considered, the tournament will pay out close to $60,000, Gaines said.
Jayson Gibson, 22, came from outside Detroit to participate in his second World Series of Beer Pong. He said the game brings people from all over together. But most people don't take the intense competition too seriously, he said.
"It's all love," he said. "It's what this game's about."
Contact Blake Apgar at bapgar@reviewjournal.com or 702-387-5298. Follow @blakeapgar on Twitter.