Bellagio Gallery highlights 'Painting Women'
February 15, 2014 - 9:18 am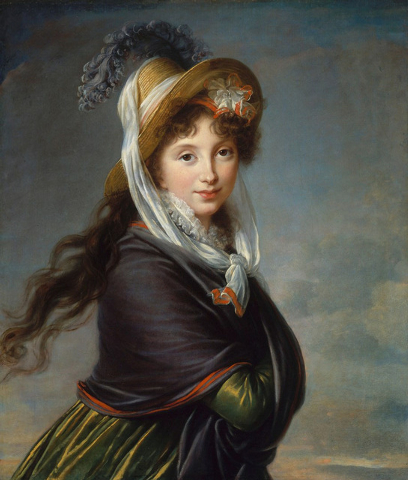 Women have always been synonymous with paintings — as subjects of those paintings.
Think of the Mona Lisa. Or Whistler's Mother. Or myriad Madonnas, with and without child.
But "Painting Women," which opens Friday at Bellagio's Gallery of Fine Art, focuses on women and paintings from a different angle: behind the canvas.
The exhibit showcases 34 paintings from Boston's Museum of Fine Arts that span 90 years — and reflect increasing opportunities for women to study, and pursue, art as more than a genteel pastime.
Among the renowned "Painting Women" featured in the exhibit: Georgia O'Keeffe, who's represented by a trio of works, including one of her famed flower-blossom paintings, 1928's "Calla Lily on Grey," and Impressionists Mary Cassatt and Berthe Morisot.
For every Cassatt or O'Keeffe, however, there's one of their lesser-known "artistic sisters," proving that the famous names "aren't the only professional women artists of their period," according to Erica Hirshler, senior curator of American painting at Boston's MFA.
"It's a joy to discover" that the museum's "collection of American women artists is quite strong," she says, citing artists who have been "overlooked or not collected. It's a wonderful thing to study about many of them."
The "Painting Women" exhibit represents the third collaboration between the Boston museum and Bellagio since Tarissa Tiberti became executive director of the Strip hotel's gallery, Tiberti says. (The museum also contributed to two other Bellagio shows, she adds.)
"They are an encyclopedic museum" with "a wealth of artwork to share and show around," Tiberti says. "It's great we're providing a West Coast outlet for them."
Presenting Boston artworks at Bellagio ranks as "a wonderful way to reach all kinds of people from different places," Hirshler says. "People will say to me, 'I saw your exhibit at the Bellagio.' "
This particular exhibit has been on the road about a year, she says, with previous stops in Florida and Japan.
"We were lucky," Tiberti says. "Out of the checklist they gave me" of available paintings, "I almost got everything I wanted."
The exhibit concentrates on works from 1860 to 1950, but there's an earlier artist who introduces the notion of "Painting Women."
That's Marie Louise Elisabeth Vigee-Le Brun, whose "Portrait of a Young Woman," from about 1797, is "really the catalyst" for the exhibit's focus, Tiberti says.
A frequent portrait artist for Marie Antoinette, working "in a traditional male field," Vigee-Le Brun "had to go travel and left her family to take on this challenging role," Tiberti says. "Back then, that was a big risk."
Throughout, "Painting Women" focuses on the "activism" of the featured artists, she observes, addressing "what their challenges were and how they went beyond" the traditional role of women in art, moving "from the muse to becoming the artists themselves."
In addition to "a lot of portraits of women," some of them self-portraits, "Painting Women" includes everything from landscapes and still lifes to abstract works, Tiberti says. As a result, she adds, gallery visitors will "find something everyone can enjoy."
Aside from Vigee-Le Brun's 18th-century portrait, the oldest work featured in the exhibit is (you guessed it), a portrait: French painter Adele Romany's "Joseph-Dominique Fabry Garat Playing a Lyre Guitar," circa 1808. The most recent: two 1954 abstracts, Fannie Louise Hillsmith's "Nocturne" and Maud Morgan's "Scrutiny."
In between: an expansive array of works by "women artists in every style," Hirshler says. "What was surprising was that we could put a whole exhibit together and have a range of approaches."
Most of the works featured in "Painting Women" normally hang in the Boston museum, "and it was hard to take them down" for the traveling show, the curator acknowledges.
Two particular works, both self-portraits, rank among her favorites.
Ellen Day Hale's 1885 "Self Portrait" shows the artist as a "very assertive" presence, Hirshler says. "It's very unusual for a self-portrait to be so commanding," showing the artist has "a self-confidence and determination that's pretty clearly expressed." (Hale came by it naturally, as the daughter of Boston-born author, historian and Unitarian minister Edward Everett Hale; her sister-in-law, Lilian Westcott Hale, is another of the exhibit's "Painting Women.")
Another favorite, "a more typically Boston painting," is Gretchen Woodman Rogers' 1915 "Woman in a Fur Hat," whose posture echoes the one depicted in Vermeer's 17th-century masterwork "Girl With a Pearl Earring," along with the artist's "attention to light and texture," Hirshler says. "She's looking back to the past, admiring traditions and works of art by old masters, (yet) she's modern herself."
As such, she embodies the fact that, by the early 20th century, "women could have a career in art," the curator adds.
Not that forging such a career was easy, Hirshler says, citing "all those issues about finding a balance between being a nurturing woman and getting the time it takes to be a great artist" that "resonate with audiences" of today.
Along with the challenge of getting others to recognize your work.
"It takes just as much drive to exhibit your work and get attention from the press" as it does to create the work in the first place, Hirshler says.
She calls the overdue recognition for these artists "one of the great rediscoveries that's happened during my career — people are paying attention in a different way. It reflects on our own society."
Although she's happy to see the recognition these "wonderful works of art" are finally enjoying, Hirshler says, she'd be even happier if these "Painting Women" could escape the gender designation and simply be recognized as artists.
"That would be my favorite thing ever," Hirshler notes. "And quite a lot of them felt the same way."
Contact reporter Carol Cling at ccling@reviewjournal.com or 702-383-0272.
PREVIEW
"Painting Women: Works from the Museum of Fine Arts, Boston"
Bellagio Gallery of Fine Art, 3600 Las Vegas Blvd. South
10 a.m.-8 p.m. daily, through Oct. 23
$11-$16 (702-692-7871 or 877-957-9777, www.bellagio.com)