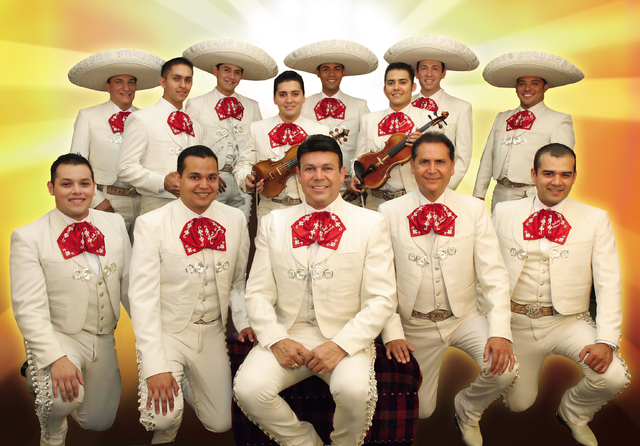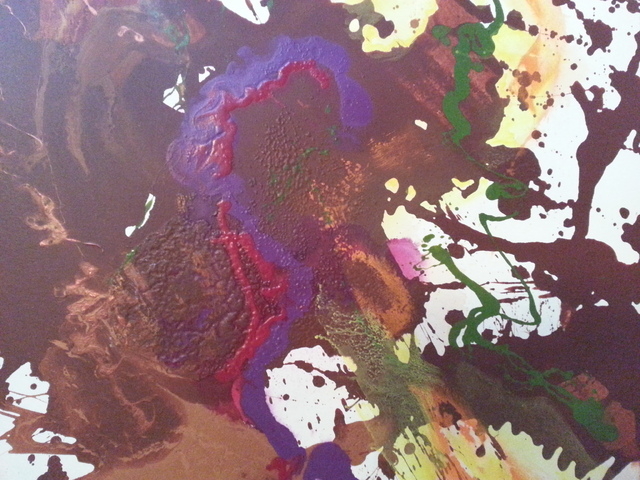 Music
SMITH CENTER CELEBRATES
'MARI-ACHI CHRISTMAS'
It's beginning to look — and sound — a lot like Feliz Navidad.
At least at The Smith Center, where Mariachi Sol de Mexico, led by Jose Hernandez, will celebrate "A Mari-Achi Christmas" Tuesday night.
Mexico's colorful Christmas traditions inspire the song-and-dance program, which includes a special tribute to the states of Veracruz, Yucatan and Jalisco.
Formed by Hernandez in 1981, the 13-member Sol de Mexico performs traditional mariachi music, embellished with a contemporary rhythmic drive.
They'll perform at 7:30 p.m. Tuesday in Reynolds Hall at The Smith Center for the Performing Arts, 361 Symphony Park Ave. For tickets ($26-$79), call 702-383-0272 or go online to www.thesmithcenter.com.
Theater
SOLOMON RETURNS
WITH HOLIDAY SHOW
One good comedic turn deserves another.
Which explains why writer-performer Steve Solomon's back at The Smith Center, starting a five-performance run Thursday of "My Mother's Italian, My Father's Jewish and I'm Home for the Holidays."
Last year, Solomon introduced his crazy family in the award-winning solo show "My Mother's Italian, My Father's Jewish and I'm in Therapy!"
This year, he's heading home to celebrate the holidays with his wildly dysfunctional family — but when a storm strikes, canceling his flight, the phone calls (and the chaos) begin. Ultimately, Steve makes it to holiday dinner at his Uncle Paulie's — where, if you're under 55, you get to sit at "the children's table."
A former school superintendent, Solomon followed the time-honored wisdom of "write what you know" by turning his 1950s upbringing in a multiethnic Brooklyn neighborhood into funny fodder.
And while the two sides of his ethnic family follow different religious traditions, both share certain key rituals, as he explained to the Review-Journal.
"They eat, they hug, they eat, they hug," Solomon says. "And then they yell."
Solomon will perform "My Mother's Italian, My Father's Jewish and I'm Home for the Holidays" at 7 p.m. Thursday in the Troesh Studio Theater at The Smith Center for the Performing Arts, 361 Symphony Park Ave. Performances continue at 7 p.m. Dec. 6, 3 and 7 p.m. Dec. 7 and 5 p.m. Dec. 8.
For tickets ($35-$40), call 702-749-2000 or visit www.thesmithcenter.com.
Art
CANAL SHOPPES
SPOTLIGHT ARTISTS
See the art, meet the artist.
Local gallery-goers have the chance to do both Saturday afternoon when the AFA Gallery in the Grand Canal Shoppes celebrates the opening of artist Kathie Olivas' show "Before Midnight."
The show features a series of surreal paintings and sculptures that depict imaginary, childlike characters — inspired by early American portraiture that often depicted children as small adults.
The Albuquerque-based artist dubs her current body of work the "Misery Children" series, which "focuses on the constant social desire to assign 'cuteness,' " she explains in a statement. "This often serves as a means to make something innocent and more appealing, therefore nonthreatening. … My questions are based on the discomfort of 'what if' — what if these sweet creatures had other ideas?"
A reception for Olivas will be from 1 to 4 p.m. Saturday at the AFA Gallery in the Grand Canal Shoppes at The Venetian and Palazzo.
Also at the Grand Canal Shoppes, a new gallery showcases the work of Irish artist Graham Knuttel, whose figurative paintings often depict humans as they try to establish emotional connections. The artist also works in sculpture and tapestries.
"I like to paint the human predicament as I have seen it," Knuttel says. "My figures appear in an urban landscape of which I am part. Ultimately, I enjoy people watching."
And, the artist adds, "there is literally no better city on Earth for people watching than Las Vegas. I feel like the city and I were made for one another."
Both galleries are in the Grand Canal Shoppes at The Venetian and Palazzo, 3377 Las Vegas Blvd. South. Mall hours are 10 a.m. to 11 p.m. Sundays through Thursdays and 10 a.m. to midnight Fridays and Saturdays.
For more information on the AFA Gallery, call 702-998-6975 or visit www.afanyc.com. Information on the Knuttel Gallery is available at 702-228-8808 or www.knuttel.com.
Art
'AUTUMN' ABSTRACTS
CONTINUE AT GALLERY
Autumn ends Dec. 20 — but the abstract paintings in artist Anne Stein's "Life Cycles: Autumn" continue through the entire month of December at her downtown Arts Factory gallery, A. Stein Arts.
The show includes a featured, mural-size triptych that incorporates iridescent material with rich autumnal colors.
The "Life Cycles: Autumn" exhibit continues at A. Stein Arts in the Arts Factory, 107 E. Charleston Blvd., Suite 220. The gallery is open by appointment only; to schedule a visit, call 702-539-3400.
Museum party
MOB MUSEUM
TOASTS REPEAL
Time to party like it's 1933.
Dec. 5, 1933, to be specific — the date when Prohibition ended, making the flow of liquor in the U.S. legal once more.
And on Thursday, downtown's Mob Museum (or, more formally, the National Museum of Organized Crime and Law Enforcement) celebrates the fateful date with its second annual Repeal Day bash.
At 5:30 p.m. Thursday, a free toast to Prohibition's end will be led by — who else? — a former mayor, and perpetual gin enthusiast, Oscar Goodman. Attendees will receive a souvenir shot glass to mark the occasion.
A Backyard Bootlegger bash ($35) follows from 6 to 11 p.m. for guests 21 and over; admission includes museum access, live entertainment (from the Broadway Rat Pack and cabaret dancers), unlimited samplings of Prohibition-era cocktail entries in an 8 p.m. "Boss of the Bars" competition and a 9 p.m. Roaring '20s costume contest.
There's also a $65 VIP Speakeasy party from 6 to 7 p.m. that includes the above, plus complimentary draft beer all evening, hors d'oeuvres, an hour's worth of free cocktails and music from NightShift.
For tickets and more information about the Mob Museum, 300 Stewart Ave., visit www.themobmuseum.com or call 702-229-2734.
Theater
'CHRISTMAS CAROL'
TAKES UNLV STAGE
Bah, humbug! Time for "A Christmas Carol" already?
Indeed it is, as UNLV's Nevada Conservatory Theatre prepares to present an adaptation of Charles Dickens' beloved Yuletide tale.
Adapted by David Bell, "A Christmas Carol" follows the fateful Christmas Eve of miserly Ebenezer Scrooge — and the three ghosts who lead him through time, showing him the error of his ways.
"A Christmas Carol" opens at 8 p.m. Thursday in the Judy Bayley Theatre at the University of Nevada, Las Vegas, 4101 S. Maryland Parkway. Performances continue at 8 p.m. Dec. 6-7 and 12-14, with 2 p.m. matinees Dec. 8 and 15. For tickets ($10-$30), call 702-895-2787 or visit pac.unlv.edu.
— By CAROL CLING