Adam Duritz of Counting Crows readies for band's 25th anniversary tour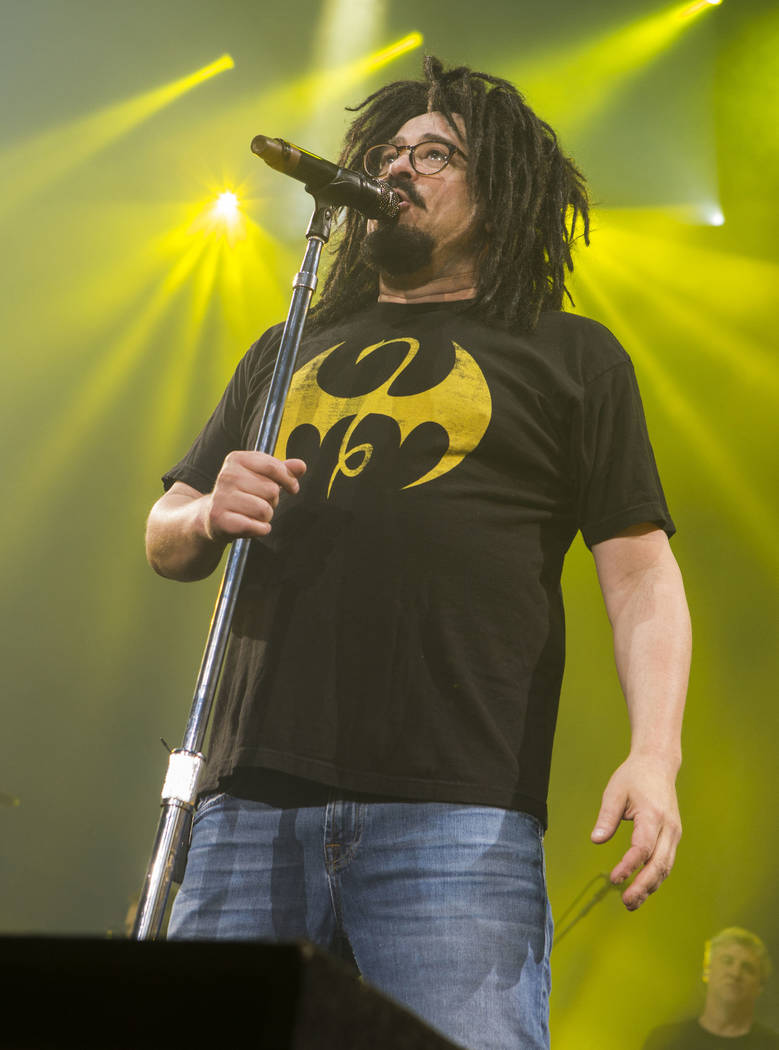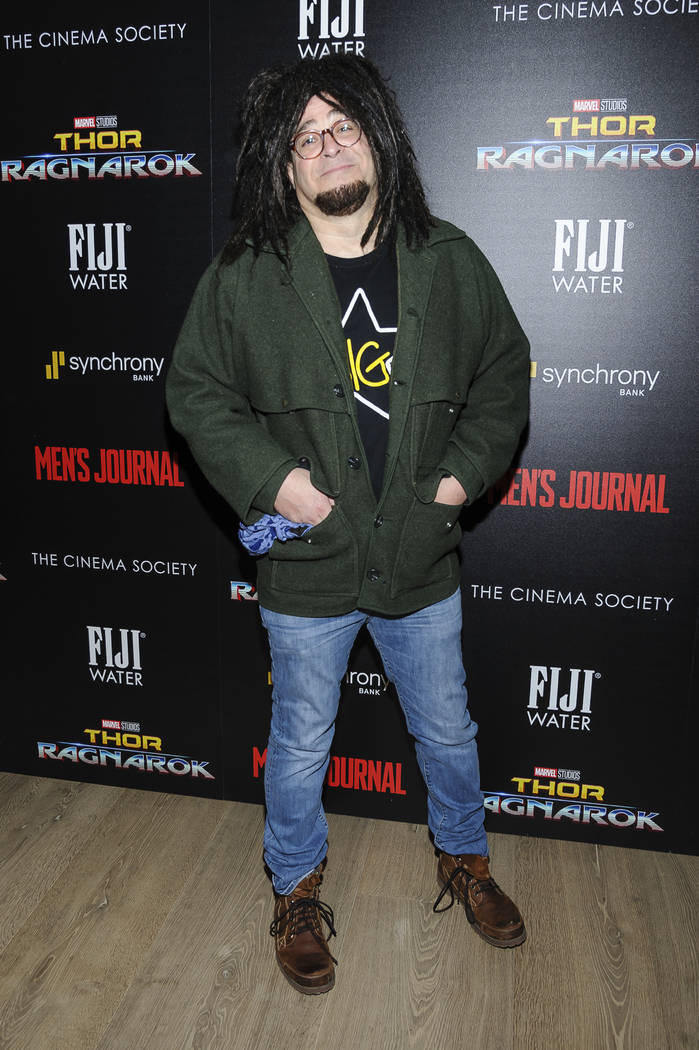 He calls it The Rule. Adam Duritz has a personally crafted regulation pertaining to his time in Sin City. "I can never … I mean never ever, ever, ever go to Las Vegas except when gigging," the popular frontman for the rock band Counting Crows says.
It raises the question: Has the founding member and principal composer of the band ever broken his decree?
"I only broke it once in my life because my friend played there in a bowl game and I came to town. Otherwise, Vegas is so much fun for me that I can see it going so horribly wrong," the 53-year-old Duritz says with a laugh. "If I came too often, I could end up arrested or homeless or worse."
There won't be much time for shenanigans when he arrives July 14 to celebrate the Crows' 25th anniversary year with a show at The Joint at the Hard Rock Hotel.
Review-Journal: Let's start with The Rule. Care to share any of your exploits in Vegas before The Rule? Was it like "The Hangover?"
Duritz: (laughing) Oh yeah, let me tell you about that time … are you kidding me? I can't tell you about any of them. The thing is, I never came to Vegas while growing up. So, the first few times in Vegas, I had a really good time. Then I made The Rule for myself. No Vegas except for gigging. I stick by it religiously, although like I said, I did break it once.
So, what did you do in Vegas those other times?
(Laughing harder) OK, I'm sure I gambled, ran around, possibly got drunk … I had a blast. I'm also a huge Raiders fan and that is a current problem. It might be cause for breaking The Rule. I love going to Raiders games, so now I don't know what I'm going to do.
How do you like to spend a Sunday when you're off?
Oh, I love a Sunday off. We have movie night and everyone comes over. I have a theater in my house. If it's football season, we're in front of the tube during the day watching the game. I even cook.
Counting Crows is celebrating 25 years as a band. Can you believe it?
It's one of the great tragedies how quickly time passes. I've been trying to get a grip on how this feels for a whole year now. It's gone by in a rush because I've been in it every day. It has been my life for such a long time that I don't really remember much of anything else. When you get older doing something you love, time just seems to speed up.
When did you first perform with the band?
It must have been a club or a bar in the Bay Area. It might have been the Camel Club in San Francisco. I was in three bands at the time, playing gigs with all of them, and waiting for a break. I played acoustic shows with Counting Crows. You just wanted to play all the time and played with anyone.
When did you first feel like a rock star?
I remember this vividly. We landed in New Orleans to do a gig during Jazz Fest. I went out to the fairgrounds to check things out. I had been going to the fair for years on my own. No big deal. That day, I walked those grounds and got mobbed. I had no concept of what this felt like until that moment. It was a bit of Beatlemania for us there.
"Mr. Jones" is one of your biggest hits. Do people ask you who Mr. Jones is?
There have been a bunch of questions over the years. I always say, "You don't know him." The truth is, he's my friend Marty Jones and you don't know him.
Tell us about your new podcast "Underwater Sunshine." What does that title mean?
We talk about music and movies. Sometimes it's thematic. We just did a series on guitar pop bands. The name was kind of inspired by (The Soft Boys' Robyn) Hitchcock's "Underwater Moonlight." The idea is that there are things that are a little hidden. We're shedding light on things that don't get a lot of light.