'American Idol' finalist Mikalah Gordon still performs in Las Vegas
Updated June 20, 2017 - 1:10 pm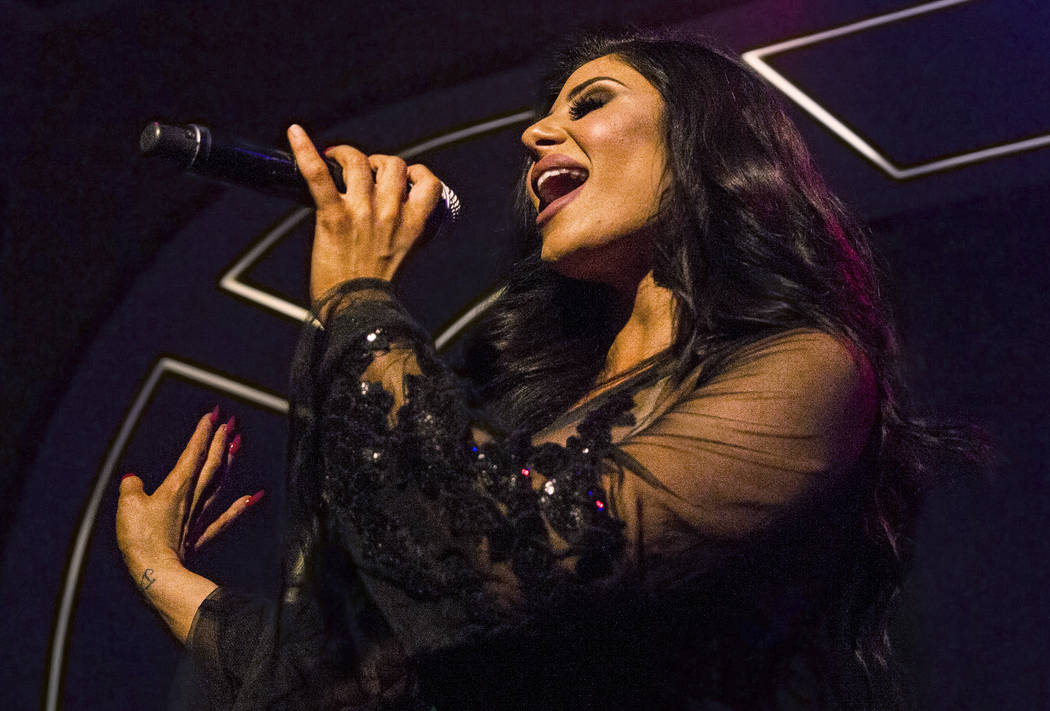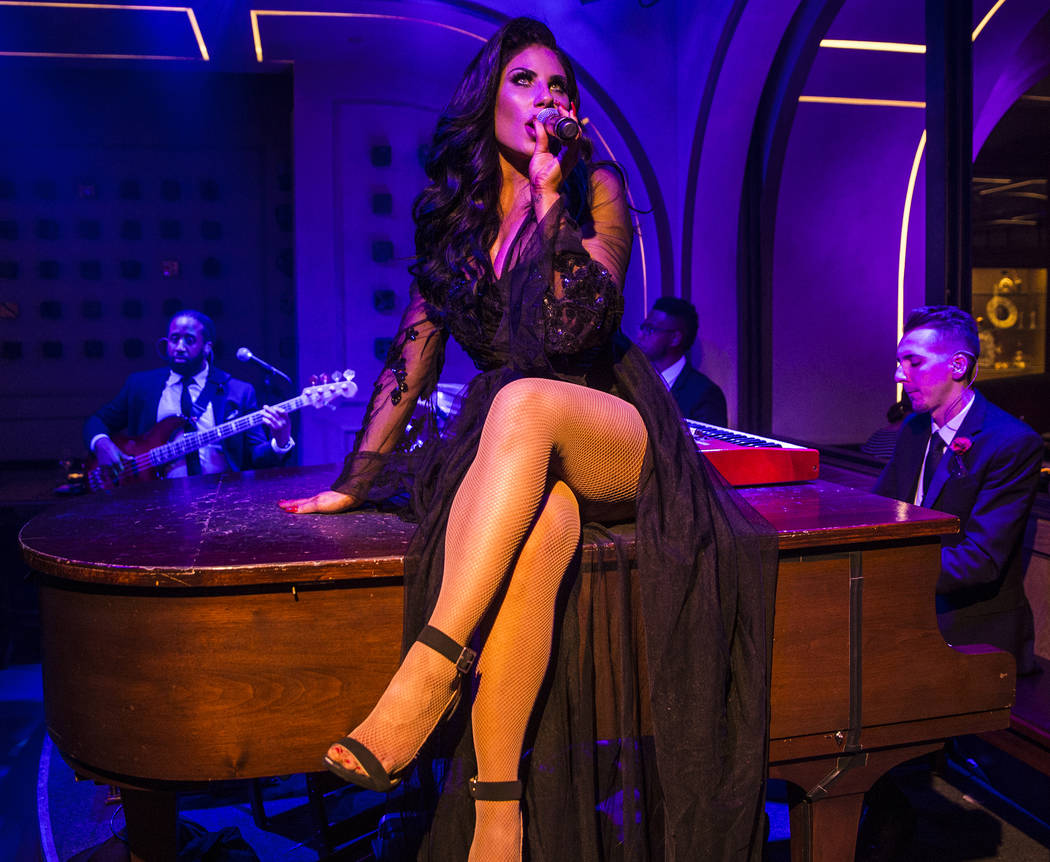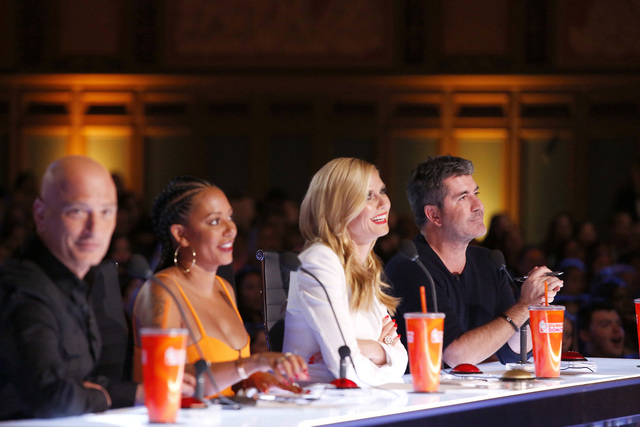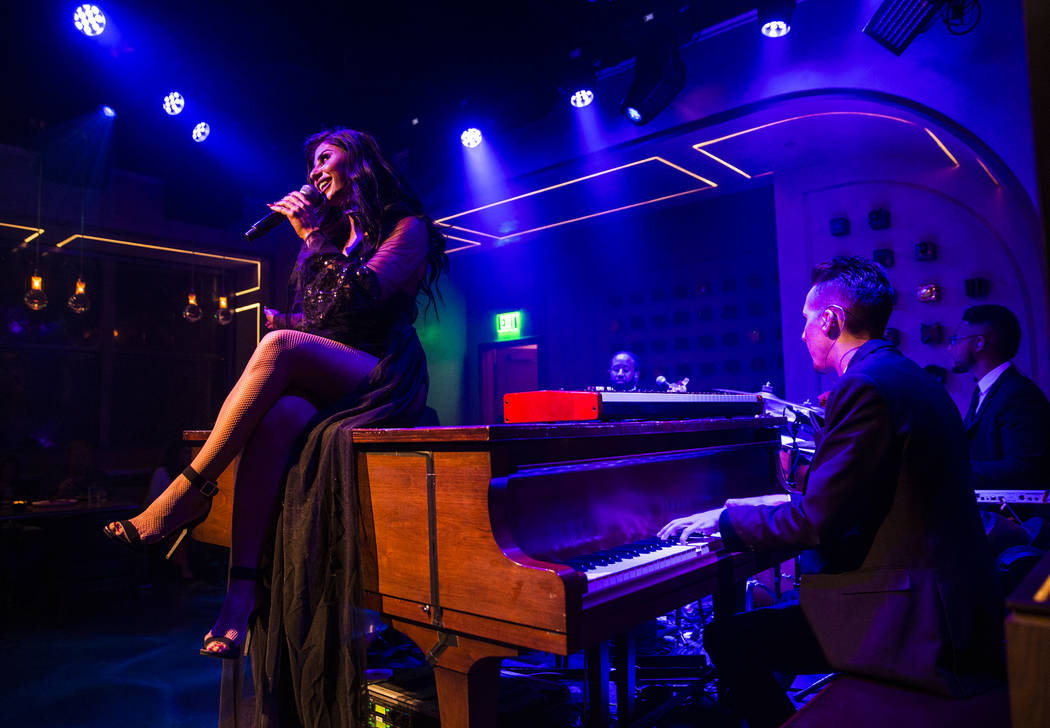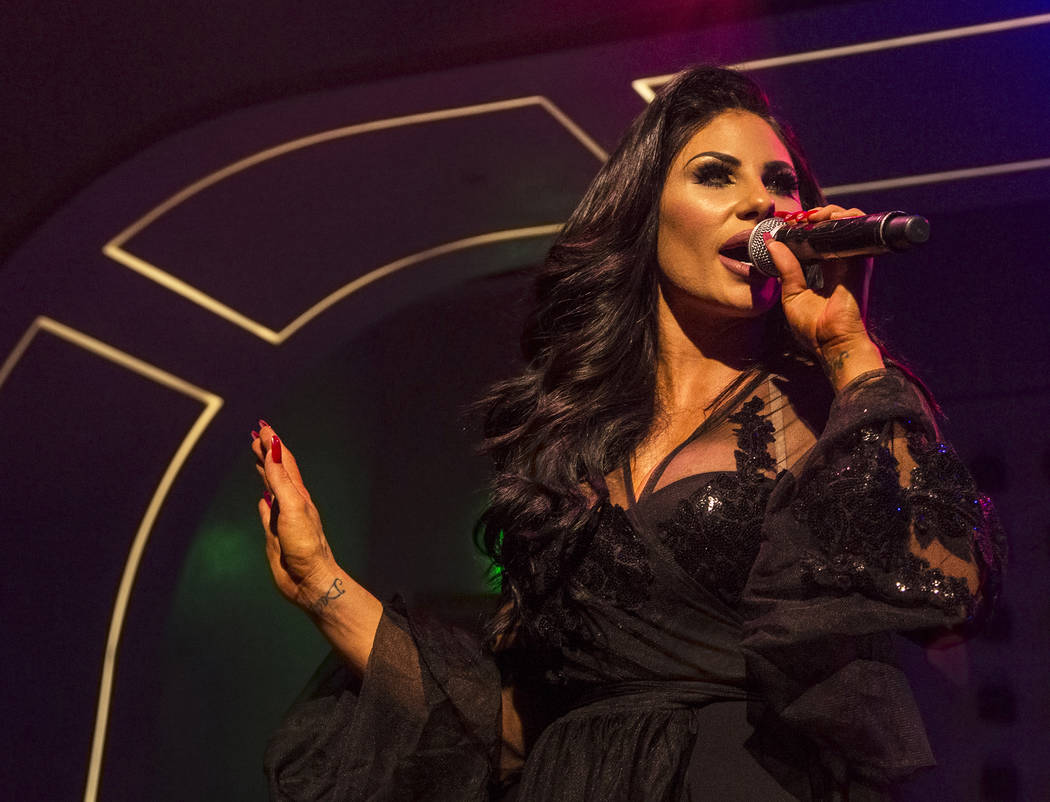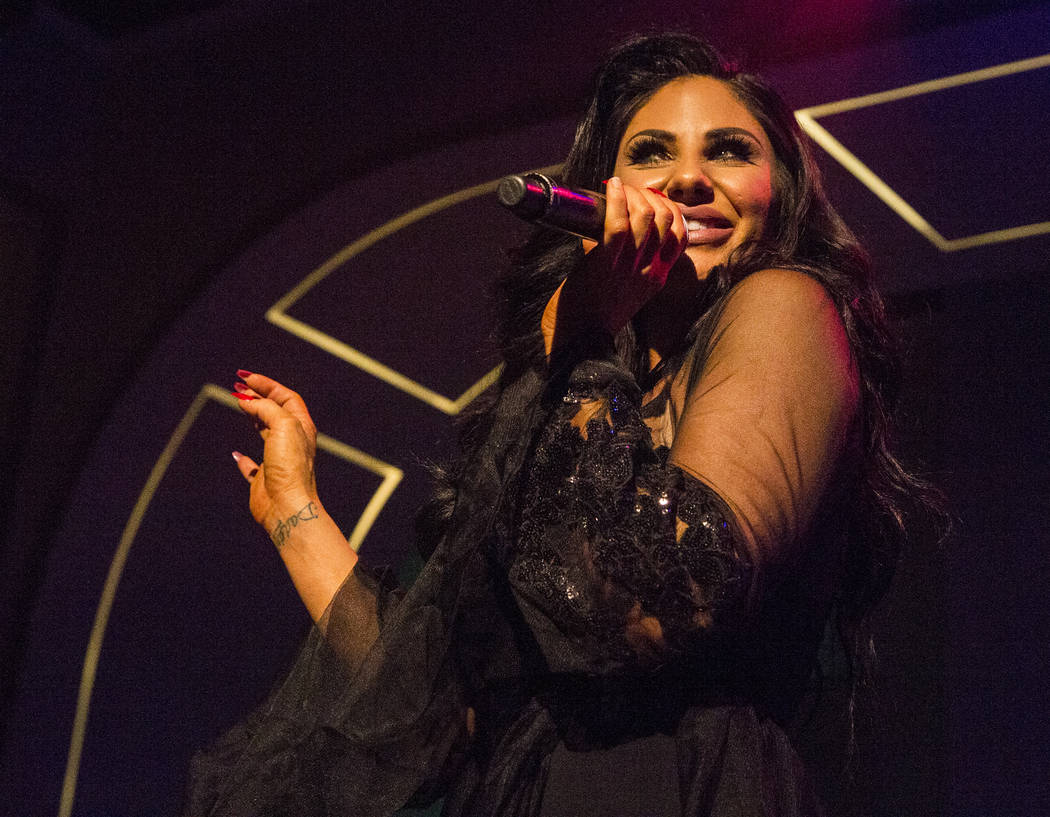 Vegas Voices is a weekly series featuring notable Las Vegans.
Carrie Underwood was the big winner on season four of "American Idol," but the youngest contestant that year — 11th place finalist Mikalah Gordon of Las Vegas — also made a name for herself with her singing voice at just 16 years old.
She performed everything from Billie Holiday's "God Bless the Child" to Dusty Springfield's "Son of a Preacher Man" to Taylor Dayne's "Love Will Lead You Back," the song she sang before she was eliminated.
She grew up in Las Vegas, near Decatur Boulevard and Washington Avenue, and started singing in casino showrooms when she was a toddler. Gordon, now 29, says she's always loved the bright lights of her hometown.
Post-"American Idol," Gordon kept singing in Los Angeles and even tried her hand at acting and stand-up comedy. Two years ago, she packed up her life and moved back to her hometown after landing a gig at Rose.Rabbit.Lie at The Cosmopolitan of Las Vegas. Along with performing every Wednesday through Saturday, Gordon's return has allowed her to spend time with family, most of whom still reside in Vegas.
Review-Journal: How did it feel to land the job at Rose.Rabbit.Lie?
Mikalah Gordon: I had another job in L.A., and when I got the call to go audition (at Rose.Rabbit.Lie), I wasn't even going to go. I had never been to the Cosmopolitan because I hadn't been to Vegas in a long time except to see my family. I went in, and it honestly took my breath away. I was just so impressed with how beautiful it was. The band is good. It really is a show. At the beginning of the night, I have more of a Sophia Loren, Jessica Rabbit vibe. Then the night really expands. It goes into more upbeat and fun and current — the place is just jumping. What's wonderful about this gig is that they give me the freedom to express myself as an artist. I can take a few minutes and just play with the audience and be fun with them. Then I can step back and do a big ballad and let that speak for itself. There aren't many gigs where I can walk around in gowns and boas. That isn't happening everywhere. So I love it because I can be really glamorous, I can sing whatever songs I want and I have the opportunity to be funny and connect with the audience. That really is the dream gig.
As a kid growing up in Vegas, did you ever want to perform on the Strip?
I remember seeing the Flamingo after it was redone, and it was done so beautifully with the flowers and the lights. I remember thinking, "This is where I want to be." To not only be able to come back to Vegas and sing but to be able to sing in one of the top hotels and in the coolest supper club I have ever seen — I'm not even being biased — I feel like the 6-year-old me is like, "You go girl."
What was it like growing up in Las Vegas?
It was amazing growing up here. I come from a musician family, so I was like 2 when I started singing. I would sing everywhere starting at 6 at all the old hotels like Golden Nugget and Tropicana. It was just so cool to sing in all the casinos. I always loved the vibe in Vegas and all the bright lights. It was always so beautiful to me. I started really young, which was probably not a normal 6-year-old life, but it was the life for me.
What was your favorite memory from "American Idol"?
It was just such a great cast that year. Carrie Underwood won, and she's amazing. We still had Simon, Randy and Paula, so it was very much the original show. I was the youngest, so everyone took care of me. I remember the day I got kicked off, I was devastated. But I got a job literally that day with "American Idol Extra" to host. So I never had to go back home or go back to school — I just moved right back to L.A. and started working as a host. Then I went on to do an acting thing for CBS, and I hosted on the "Tyra Banks Show. Everything I would have hoped would happen, happened. ("American Idol") was the best thing I ever did.
Isn't your web series/television show about your life after "American Idol"?
It's like if "It's Always Sunny in Philadelphia" had a baby with "Absolutely Fabulous." It's totally scripted comedy. I think I'm still famous after being on "American Idol," but nobody knows who I am. Every week, it's a super hot mess of me trying to get a good job again. There's an amazing person on the show named Chester, and he's always bringing me back to reality, and I need it because I'm delusional. It's meant to be really funny. It kind of laughs at who we have become as a society as far as the obsession with social media and with ourselves, the selfies we take and everyone wanting their own show.
Do you have to have some sense of humor to go into show business?
Yeah, you do because if you don't, you'll get your feelings hurt easily. As singers and actors, we're not curing cancer, so we can't really get too deep in our thoughts. There's a lot bigger things happening, so we can't take ourselves so seriously.
Contact Katelyn Umholtz at 702-383-0279 or kumholtz@reviewjournal.com. Follow @kumh0ltz on Twitter.
■ Simon, Paula or Randy: "I love Simon. He and I just bounced off each other really well. … It was really great being funny with him, and he's actually one of the most amazing men in Hollywood. He'll always be my favorite."
■ Music inspirations: "I've always loved Amy Winehouse. I love Billie Holiday, and I love Janis Joplin."
■ Current favorites: "There's this girl named Julia Michaels, and she sings the song "Issues." I love her. Then there's Bishop Briggs, and she's amazing. I've actually covered some of her music. She's up and coming and so good."
■ Favorite comedians: "I love love love Kevin Hart. I also love Sam Kinison. He has passed away, but he's still amazing. I love Sarah Silverman. Chris Rock just did an amazing special."
■ Favorite Vegas eats: "Probably Rose.Rabbit.Lie honestly. I get the Chocolate Terrarium for dessert. It looks like the part in "Beauty and the Beast" when he gave her the rose."
■ Downtown Vegas or the Strip: "I live downtown, so I have to say downtown."
■ Downtown Vegas spots: "Gold Spike, The Perch (in Container Park)".