Author John Irving wins lifetime literary peace award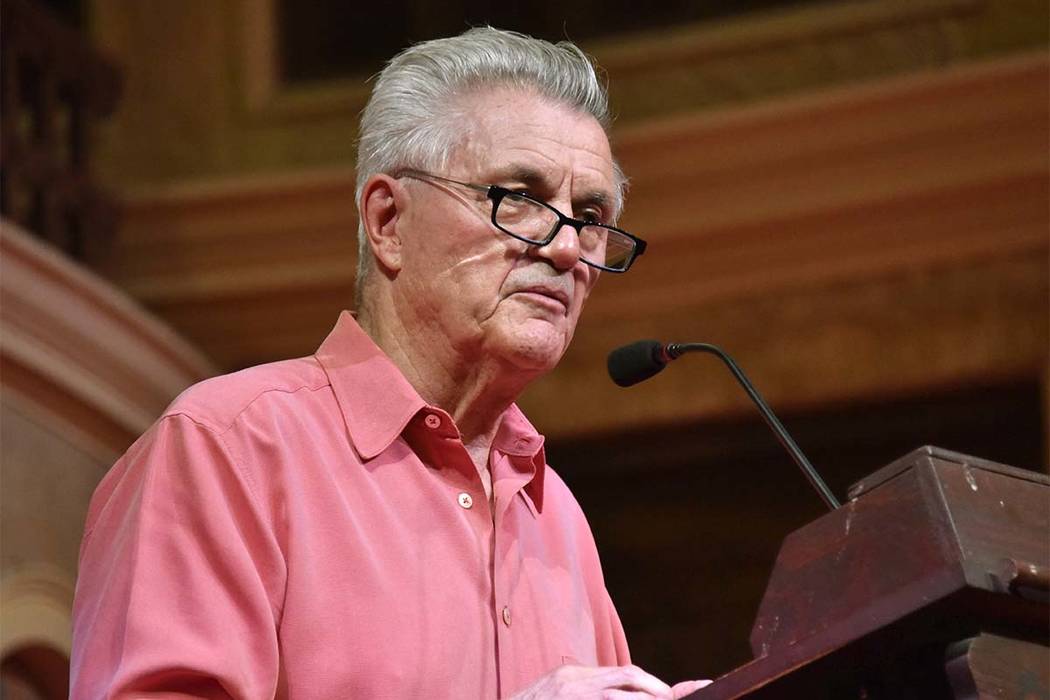 CINCINNATI — The author of novels such as "The World According to Garp" and "The Cider House Rules" that examine the complexities of sexual differences and other social issues is this year's winner of a lifetime achievement award celebrating literature's power to foster peace, social justice and global understanding, organizers said Tuesday.
Dayton Literary Peace Prize officials chose John Irving, whose first novel, "Setting Free the Bears," was published 50 years ago when he was 26, for the Richard C. Holbrooke Distinguished Achievement Award. It's named for the late U.S. diplomat who brokered the 1995 Bosnia peace accords reached in Ohio.
Sharon Rab, founder and chairwoman of the peace prize foundation, said Irving's books often show "the tragedy of a lack of empathy and sympathy for our fellow humans … through books — especially Irving's books — readers learn to understand and identify with people different from themselves."
Irving's all-time best-selling novel, "A Prayer for Owen Meany," examines faith, fate and social justice through the intertwined lives of two boyhood friends. Often using humor to illuminate deep topics, Irving's works have included bisexual, homosexual and transgender people.
The National Book Award-winning "The World According to Garp" was made into a movie starring the late Robin Williams, and Irving won an Oscar for Best Adapted Screenplay for the movie version of "The Cider House Rules," which deals with issues including abortion.
Irving said in a statement that if a prize helps bring attention to his subject matter, he welcomes it.
"I've written about sexual difference and sexual minorities — at times, when the prevailing literary culture labeled it bizarre or unreachable," said the Exeter, New Hampshire-born author who now lives in Toronto. "I've written with the hope that the bigotry, hatred and flat-out violence perpetrated on sexual minorities would become a relic of the past. In that sense I've written in protest — I've written protest novels."
At 76, Irving is working on his 15th novel, a ghost story titled "Darkness as a Bride." His other writings have included the short story "Interior Space," recognized with an O. Henry Award in 1981.
The award carries a $10,000 prize. Previous winners include Studs Terkel, Taylor Branch, Gloria Steinem, and Elie Wiesel.
Irving and winners of fiction and nonfiction competitions will be honored Oct. 28 in Dayton.