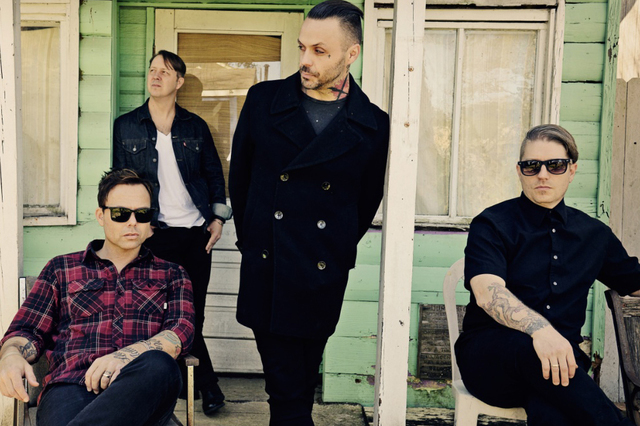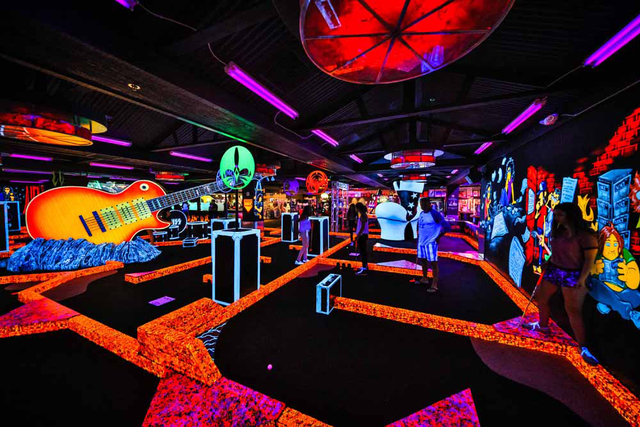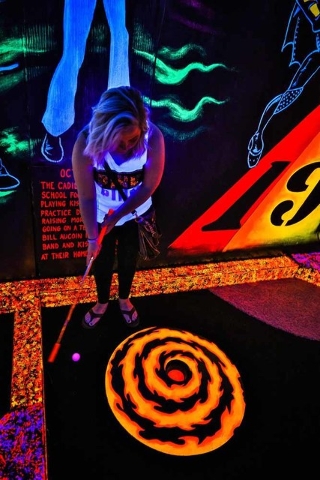 Here's an adorable story with a twist. Sayde Belle was 3 years old, her daddy was jogging with her in the stroller, and she said, "Look up, look up — I wish I could be a star."
As luck would have it, her daddy Justin Furstenfeld recorded this precious moment on a microphone, because he was recording his voice while jogging and singing/writing lyrics.
Next, he put Sayde Belle's "I wish I could be a star" line in his new song "The Lucky One," on his band Blue October's 2016 album "Home." Now fans can hear Sayde Belle looking at stars, too.
"It was the first time she ever noticed what a star was," says Furstenfeld, singer of Blue October, headlining Saturday at Brooklyn Bowl ($27-$47).
But maybe it wasn't luck that he recorded her voice so much as the fact that this alternative pop-rock star records people all the time.
"I'm always carrying a pocket recorder around, because you never know when something is going to happen that is just life," he told me.
"There's nothing more beautiful than capturing something, and it being real and not being staged."
Furstenfeld has even recorded legal depositions.
Elsewhere on his new album, he dropped in recorded audio of his wife expressing happiness about "something beautiful that happened," which he won't disclose.
His wife's reaction to being on the album?
"She's like, 'I cannot believe you put that in there. I can't believe you (expletive) did that.'"
His reaction to his wife's reaction: "I'm just like, 'I'm sorry.' But the fans are just like, 'It's so gorgeous."
He swears it's all because he loves his family that he recorded his family and put them on his new album.
"It's pure joy. It can never be replaced. It's heavenly," he says.
This story makes sense, because the Texas singer-songwriter is known for performing very personal lyrics in hits such as "Hate Me" and "Into the Ocean."
You'd think friends and family would change the way they talk around him, to make sure they don't end up being sung about. He doesn't think they have.
"In the past, I probably would have used anything that came across my way. But these days, I'm different," says Furstenfeld, who has been sober of booze and drugs since interventions from his band and wife, years ago.
"Everybody that knows me, knows that if I use something, it's out of respect."
FIRST MINI GOLF ON A CASINO FLOOR
The KISS by Monster Mini Golf attraction just opened for business in the Rio on Friday, after having relocated from its previous spot across the street from the Hard Rock Hotel.
It's the only mini golf on the floor of a casino in Las Vegas. It's spread across 13,000 square feet.
"This place is so awesome," co-owner Christina Vitagliano said of the Rio. "We got a chance to do everything better than before."
KISS Mini Golf, the only one in the world, has served half a million putt-putters in four years (86 percent of them tourists), including celebrities such as Mike Tyson and Sebastian Bach, and it still stages costume-themed weddings in its chapel.
VEGAS EXPEDIA'S TOP TRAVEL MAGNET
Las Vegas is the most-searched city among Americans on travel site Expedia, the website says, and that goes for hotels, airlines, car rentals and coupons.
The top 10 destinations for hotel bookings: 1. Vegas; 2. Orlando, Fla.; 3. New York; 4. Los Angeles; 5. San Diego; 6. San Francisco; 7. Miami; 8. Chicago; 9. Cancun (yes, I know Cancun is not in the United States, this is Expedia's list); 10. Orange County in California.
Expedia announced the data in conjunction with its 20th anniversary, saying Mexico is the most searched destination for Americans thanks to Cancun (hi, Donald), and the most popular flight path is L.A.'s LAX to New York's JFK and back.
SIGHTINGS
Erich Bergen, the local "Jersey Boys" standout who went on to star in the Four Seasons' movie of the same name, and now is on CBS's "Madam Secretary," made an onstage appearance in "Frankie Moreno — Under the Influence" at Planet Hollywood on Tuesday night. He sang the Four Seasons' "December, 1963 (Oh What A Night)."
Doug Elfman can be reached at delfman@reviewjournal.com. He blogs at reviewjournal.com/elfman. On Twitter: @VegasAnonymous