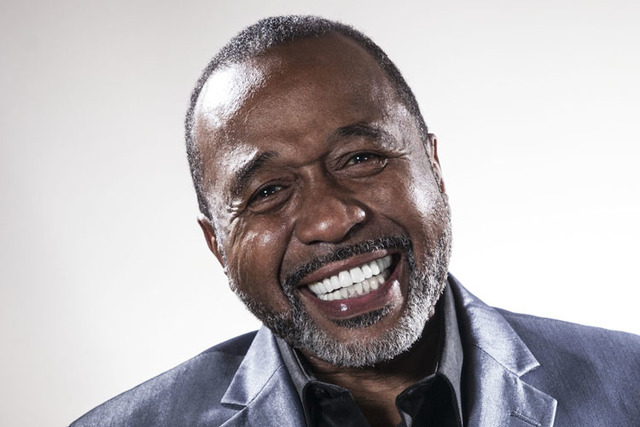 Ben Vereen has heard the news about the Riviera's impending demise. "I've got to take a picture of it," he said, making a mental note.
Mixed with the sadness of seeing the Riv go the way of previous landmarks on the Strip are the heady times he experienced here.
Long before he was a Broadway legend, Vereen was a 20-year-old chorus dancer in Bob Fosse's "Sweet Charity," starring dance sensation Juliet Prowse. It was 1966.
"I came to open a little coffee shop called Caesars Palace, back in the day when it was just one building," said Vereen, who is performing Saturday and Sunday at the Suncoast.
"Vegas in those days you could catch a show 24/7, and everyone ended up and Riviera coffee shop. You'd have Don Rickles, Richard Pryor, Bill Cosby all sitting around, trying to out-joke one another.
"This happened every night. Sammy, Frank, Paul Anka, The Treniers, Fats Domino, Little Anthony and The Imperials. God, it was an amazing time."
Vereen's career had taken off. He landed a role in "Hair," starred in the film version of "Sweet Charity." He was Sammy Davis Jr.'s understudy in "Golden Boy."
Then "Roots," the landmark TV miniseries, came out.
"I was Rich Little's opening act at the Riviera. And when I came back right after 'Roots,' Milton Berle was my opening act."
One night, one of his cartwheels and splits resulted in a broken femur.
"Those days you did two weeks nonstop, two shows a night. After I saw a doctor, I kept doing the show, on a stool."
He has nothing but love for Frank Sinatra and Sammy Davis Jr.
In the late 1960s, Vereen ran into Davis, who was doing an episode of the TV series "Mod Squad."
"I had no money," said Vereen, and Davis figured it out. "He put me up. The producer didn't want me on the set. Sammy insisted and paid me out of his own pocket."
Sinatra and Vereen were chatting one day when Sinatra said, "If anyone hits you, you tell me. He was a sweet friend. He took care of you. When everybody said no, he said yes."
THE SCENE AND HEARD
The best line at Wednesday's media sitdown with "Duck Dynasty" stars Willie and Korie Robertson and their song-writing team was from one of the songwriters: "This is the Christian version of 'Fiddler on the Roof.' " More than 80 family members were expected for Wednesday's opening of "Duck Commander the Musical" at the Rio. Uncle Si was expected; lightning rod Phil Robertson was not there, but his wife, Kay, the matriarch of the family, was there and chatted with her counterpart, actress Mimi Bessette. Willie's brothers Jep and Jace Robertson were in attendance. If the show does well in Las Vegas, there's talk they want to take it to Broadway or on tour. …
Britney Spears proved Wednesday that her microphone is live, at least some of the time. She was heard on video using some nasty language to a heckler who called her a "fat" B-word during her show at Planet Hollywood Resort. She F-bombed the dude and called him an A-hole. …
There are rumblings that Omnia, the massive new nightclub that took over the Pure space at Caesars, has been laying off staffers this week. …
The "Rock of Ages" cast keg-tapping party is at the Hofbrauhaus about 10:30 p.m. Saturday.
SIGHTINGS
On the camouflage carpet for the opening night of "Duck Commander the Musical" on Wednesday: country star Jason Aldean; chef Guy Fieri; entertainment executive Tommy Mottola, one of the producers; and TV actors Candace Cameron Bure, Michael Emerson and Carrie Preston. Mottola is married to Thalia, Mexico's top pop artist. … "Duck Dynasty" star Willie Robertson, dining at Lavo (Palazzo) on Tuesday with family members. …Cathy Rich, daughter of legendary drummer Buddy Rich, at "Raiding the Rock Vault" on Wednesday. … At Spears' show on Wednesday: singer-songwriter Marina & the Diamonds and indie pop artist Lykke Li, who performed at Coachella last weekend. … Former "American Idol" winner Jordin Sparks, at Dianna Ross' show at The Venetian on Wednesday.
THE PUNCH LINE
"On the show (Monday) was Masters golf champion for 2015, Jordan Spieth. He shot 18 under par to win the Masters. And I thought, 'Well you know, big deal. Nobody ever mentions my under-par performance every night.' " — Jimmy Kimmel
Norm Clarke's column appears Sunday, Monday, Wednesday and Friday. He can be reached at 702-383-0244 or email him at norm@reviewjournal.com. Find more online at www.normclarke.com. Follow Norm on Twitter: @Norm_Clarke